Homeowner Tara Whittaker, at home in her backyard, loves having a home that is a gathering place for many family dinners and backyard barbeques.
When photographer Tara Whittaker moved into her 1973 Huntington Hills A-frame home ten years ago, there were more than a few things she wanted to update. With the help of a skilled interior designer and her own personal touch, she transformed the home into a gorgeous and liveable dwelling full of charm, art and beauty.
What is your design philosophy?
To create a personal haven based on an eclectic mix of treasures from the past, and contemporary finds. I surround myself with warm palettes and an array of artwork, including photographs of people I've met and places I've been.
What is your favourite room in your home?
Is it strange to say the stairwell? When I moved in, the stairwell was narrow, steep and gloomy. Tari [Glessing] from Glessing Design recommended a paint treatment and runner that added drama. It also plays host to a floor-to-ceiling gallery wall that took me a few years to assemble using a mix of frames and art mediums. It's where I display everything from family heirlooms, to mementos from my travels. You'll find a street photo of my grandmother taken on Stephen Avenue in 1943 next to a poster from an art gallery opening in Paris. I walk by it several times a day and it makes me happy. Clients often stop and comment on their way to my office studio.
What is your most treasured item and where is it from?
A painting of my late mother by California artist, Paul Ferney. It sits in the living room.
What is your favourite decor find?
Anything from Bex Vintage. I love the idea of furniture with a history and [owner] Becca has so many wonderful things. The mid-century lounger in the living room and the office bar cart were both found in her shop.
Where do you seek out inspiration?
I get a lot of inspiration from my travels. I remember being completely enthralled with the chandeliers during a visit to the Palace of Versailles. I have a bit of a thing for beautiful light fixtures.
I spend way too much time scrolling through Instagram. @susan_ordovas, @bluestonehill and @mepflug are my current design obsessions.
What is your favourite thing about living in your home?
It's a home for hosting. It's warm, inviting and a gathering place for many family dinners, sleepovers with my niece and nephews, Oscar parties and backyard barbeques.
In 2012 my Dad moved in and I'm so happy I had a comfortable place he could call home too. He happens to be a talented carpenter and craftsman, which is basically … heaven. He also introduced me to Blue Jays baseball. We watch a LOT of baseball here.
Where do you like to shop for decor locally?
Fleurish Flower Shop is great for plants, large and small. They also have the prettiest selection of vessels when I'm looking for a potted plant to brighten things up. Chintz & Co. is always fun to get lost in. My distressed dining table was a Chintz find. One should never underestimate the power of HomeSense.
Did you encounter any decor challenges?
The home is a 1970s A-frame and when I took possession it was lacking in the charm department. From the outset, I enlisted Glessing Design to help me highlight the strongest elements, minimize the flaws and choose colours. Tari is an absolute wizard with color selection. We are currently working on a re-design of the '70s exterior.
What is your favourite view from your home?
I spend a lot of time in my home office, which also serves as my client meeting space. When I moved in, I chose this room as my office because of the sunlight that streams in from the south. It also doesn't hurt that I have an unobstructed (though distant) view of the Calgary Tower and Bow Building downtown.
What would you want your next home to be?
I'm pretty happy where I am for now. In my dreams, I have a second home in South Carolina with a veranda overlooking the salt marsh.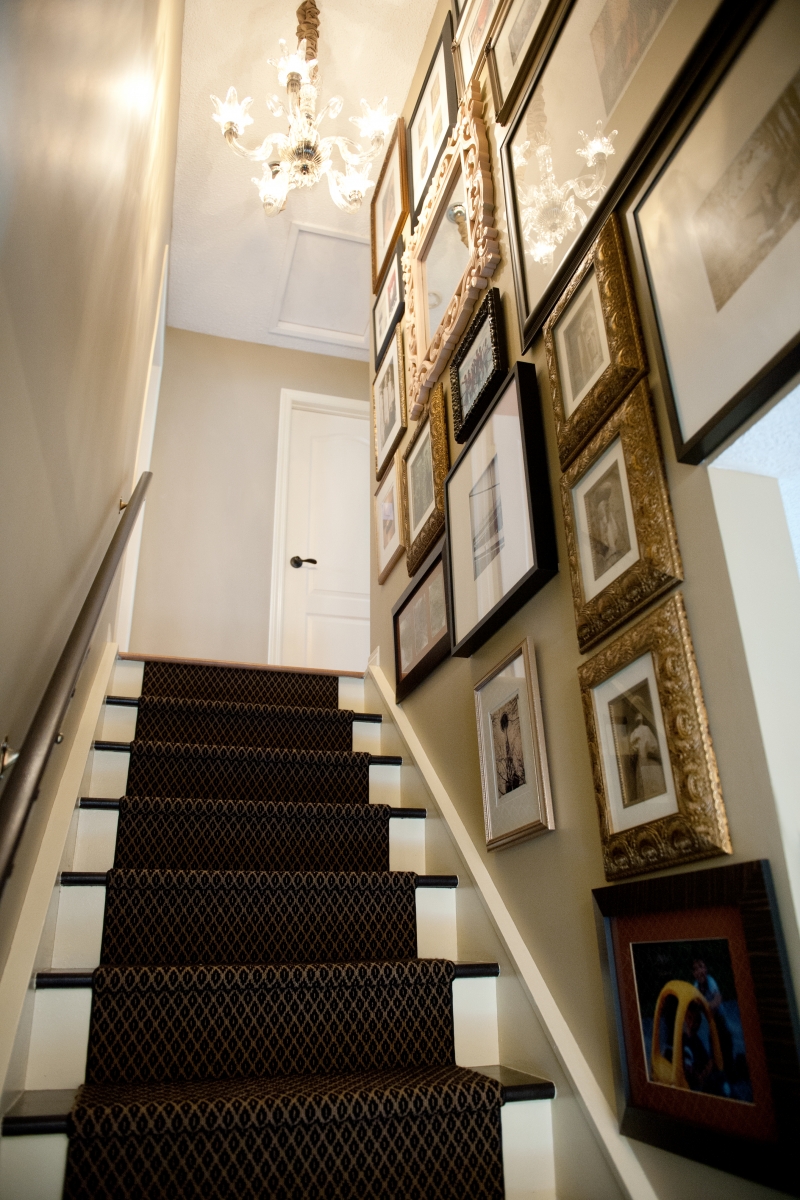 Whittaker's favourite space in her home, the stairwell, is home to a salon-style gathering of her beloved family photographs and treasured pieces of art.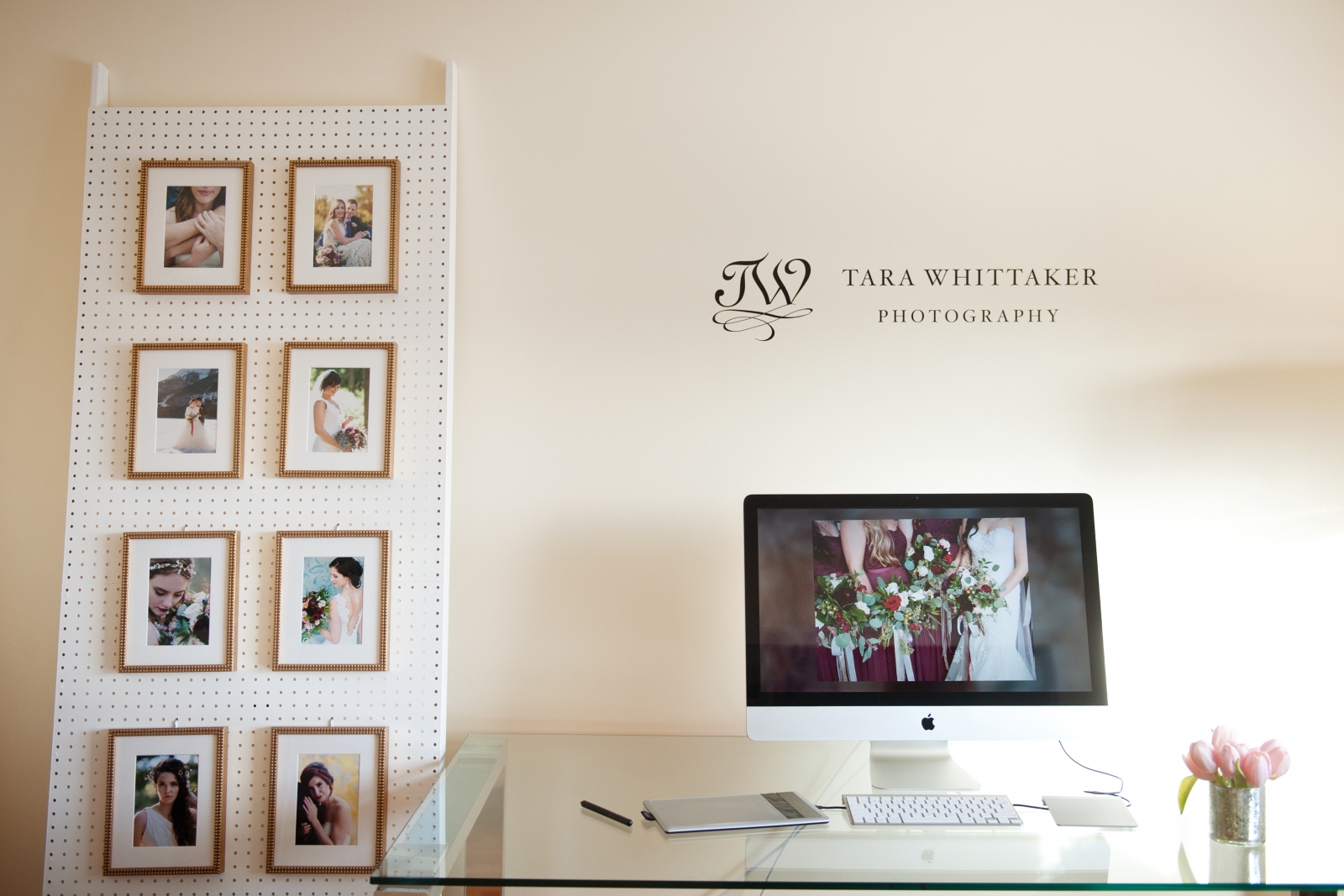 Having a home office and studio is a huge plus for any photographer, but Whittaker has definitely taken hers to the next level with beautiful branding throughout, making it more of a showroom of her incredible photography.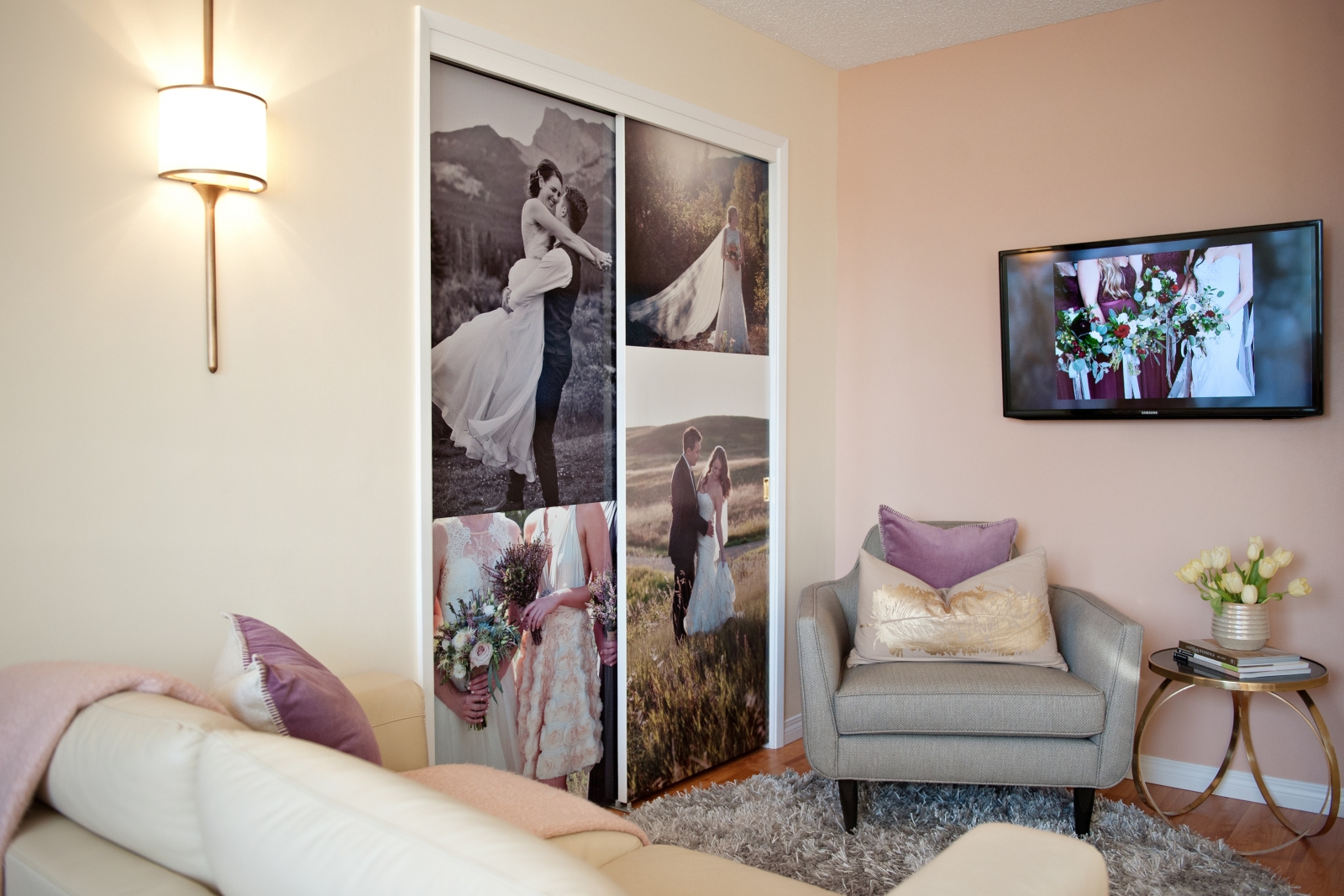 One of the eye-popping features of the photography studio is the vinyl-wrapped closet doors that showcase some of Whittaker's past wedding photography work.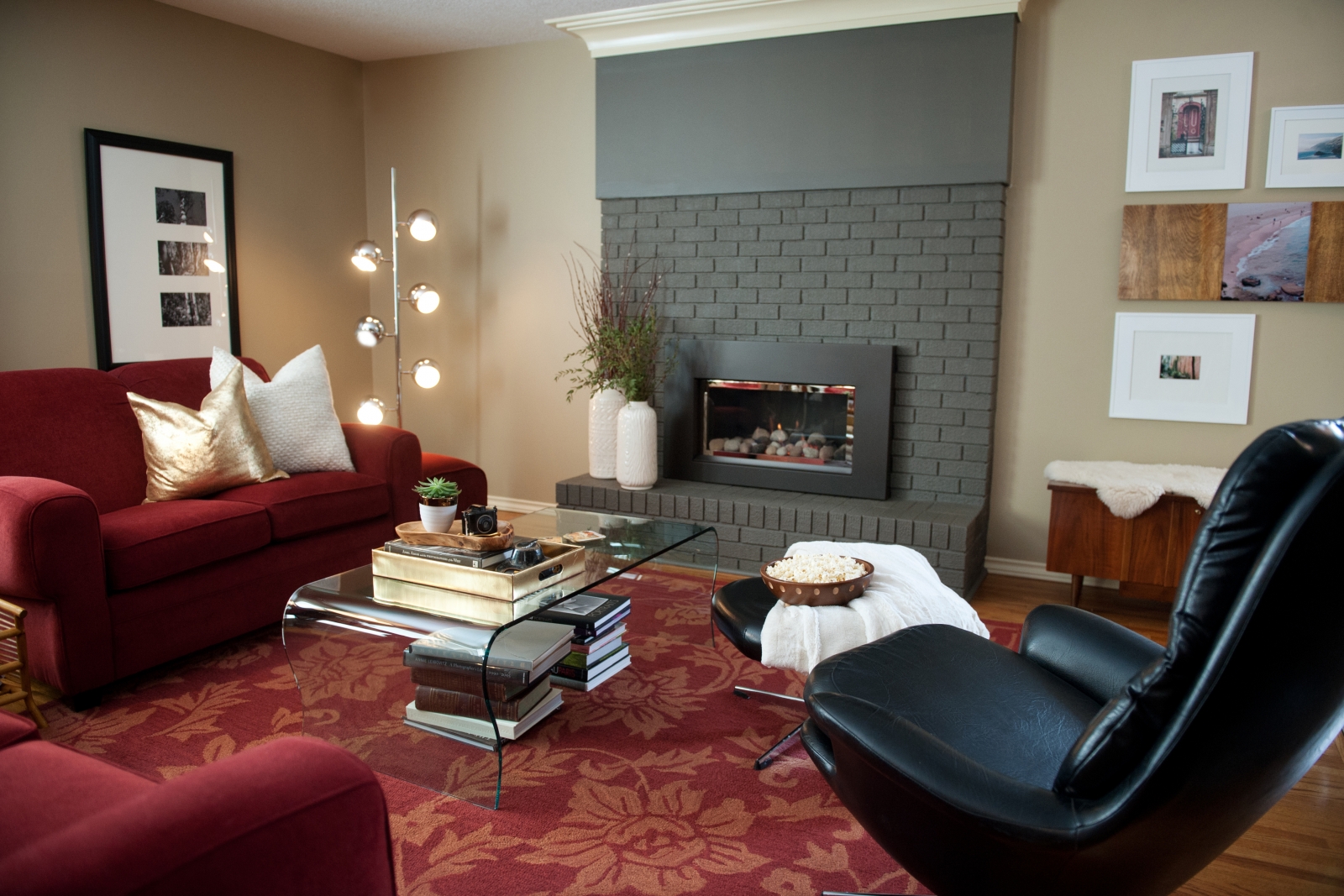 The living room has a warm, luxe feel to it with the deep red sofas and patterned carpet and black leather chairs. The walls showcase more of Whittaker's art collection.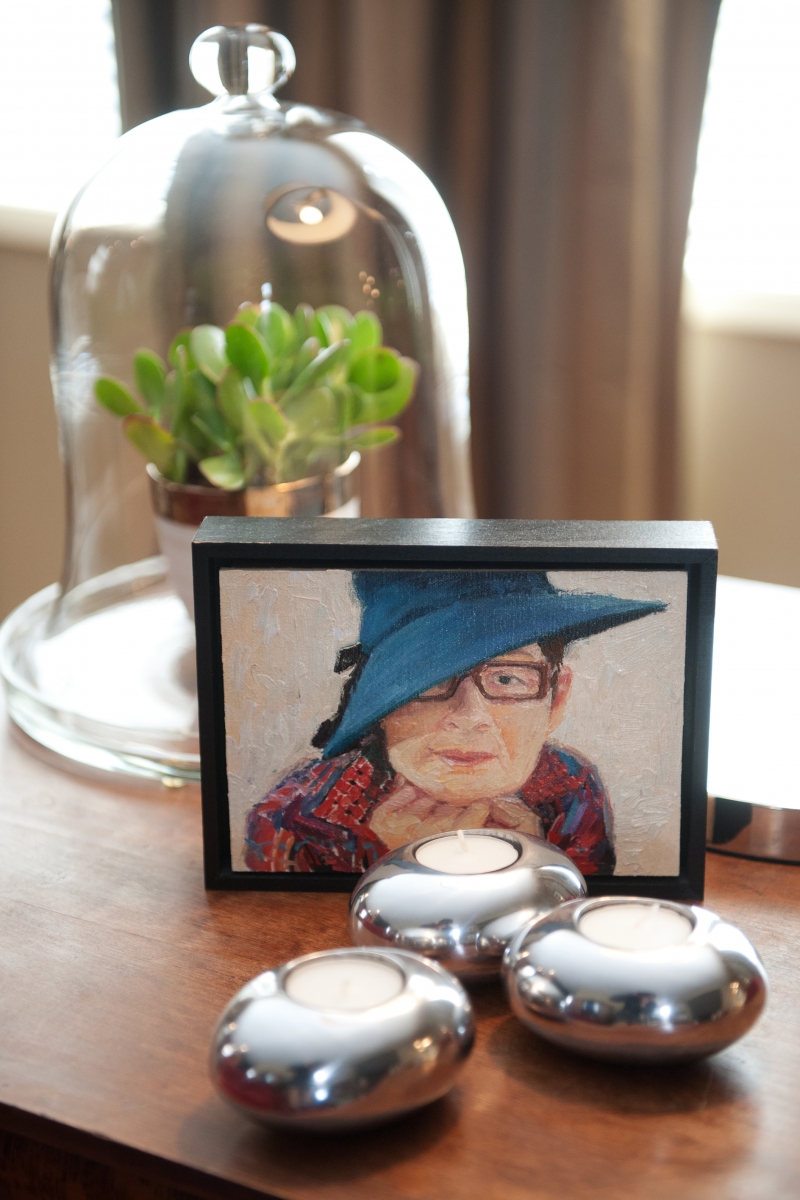 Whittaker's most treasured item is this custom portrait of her late mother painted by California artist, Paul Ferney.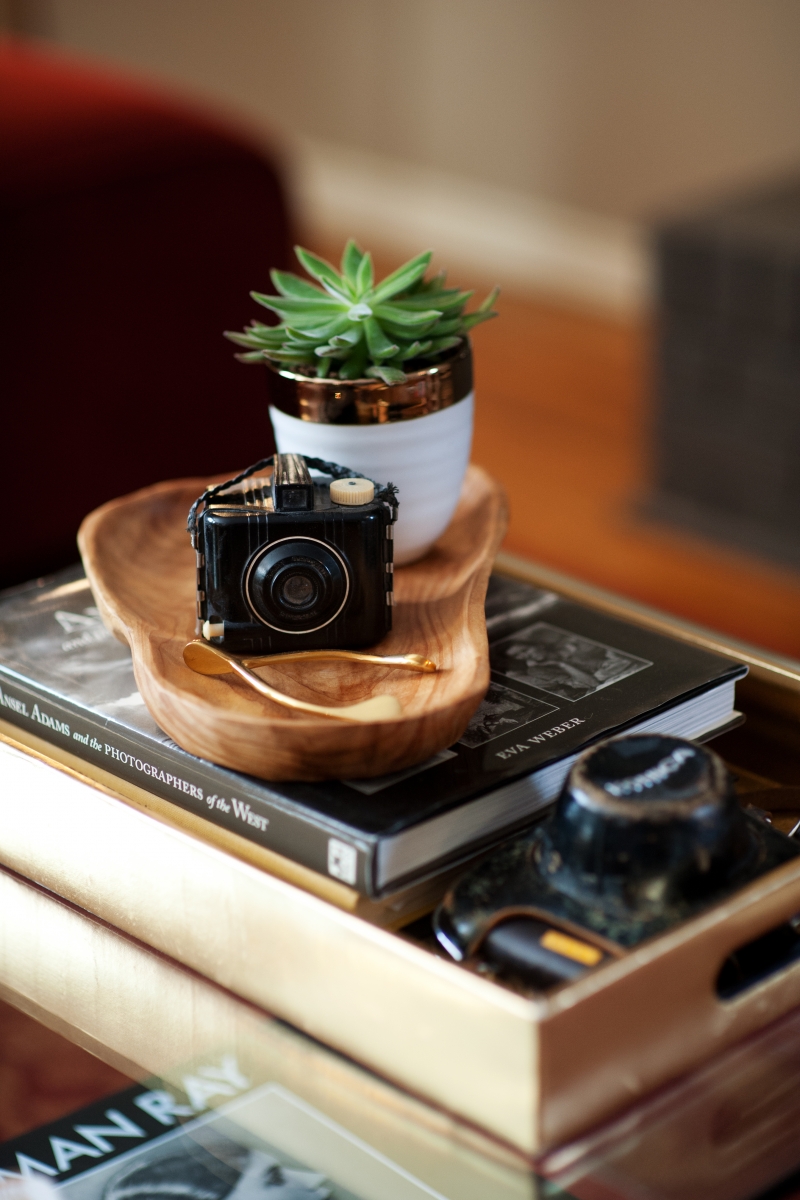 Details on Whittaker's coffee table includes inspiring photography books about icons Man Ray and Ansel Adams as well as a couple vintage cameras.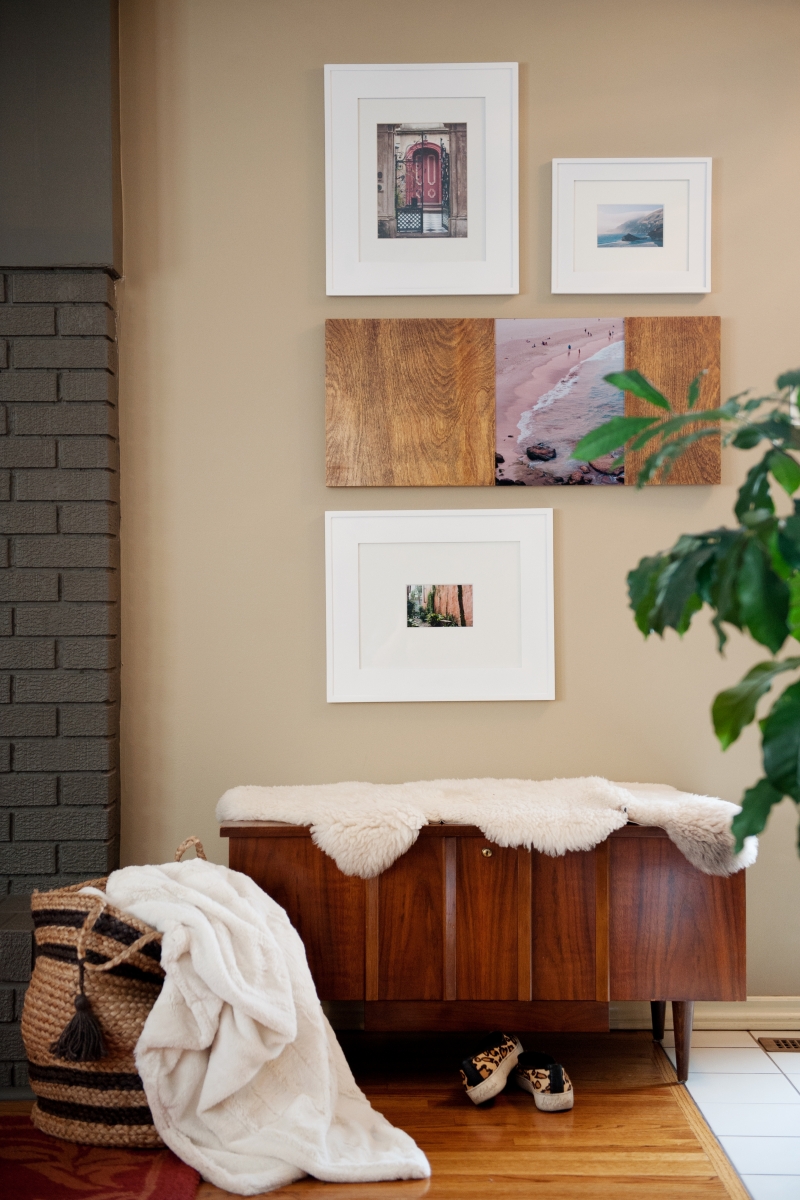 Whittaker's art collection, diverse and interesting, evoking a sense of distance and travel, is paired perfectly with an eclectic mix of furniture and textiles.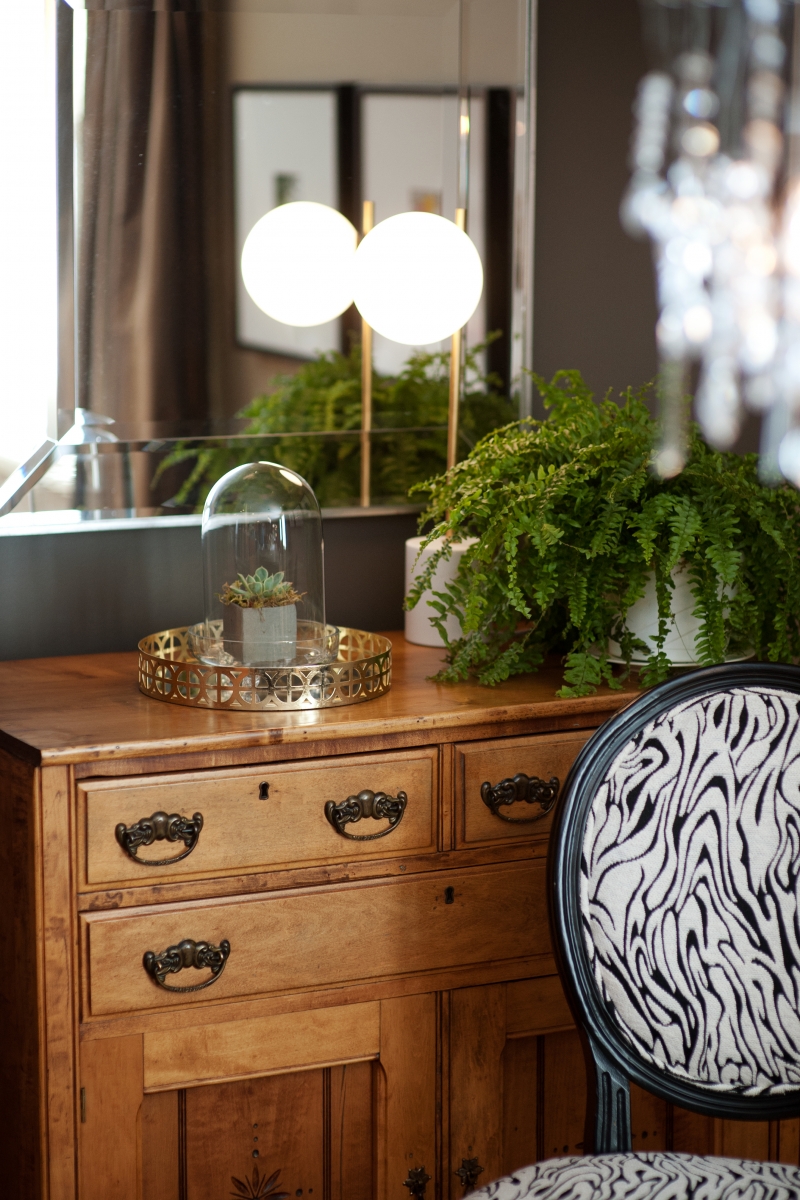 With a knack for creating beautiful vignettes throughout her home, Whittaker's dining room is the perfect example of how she seamlessly blends antiques with fun pieces like this zebra-esque dining chair.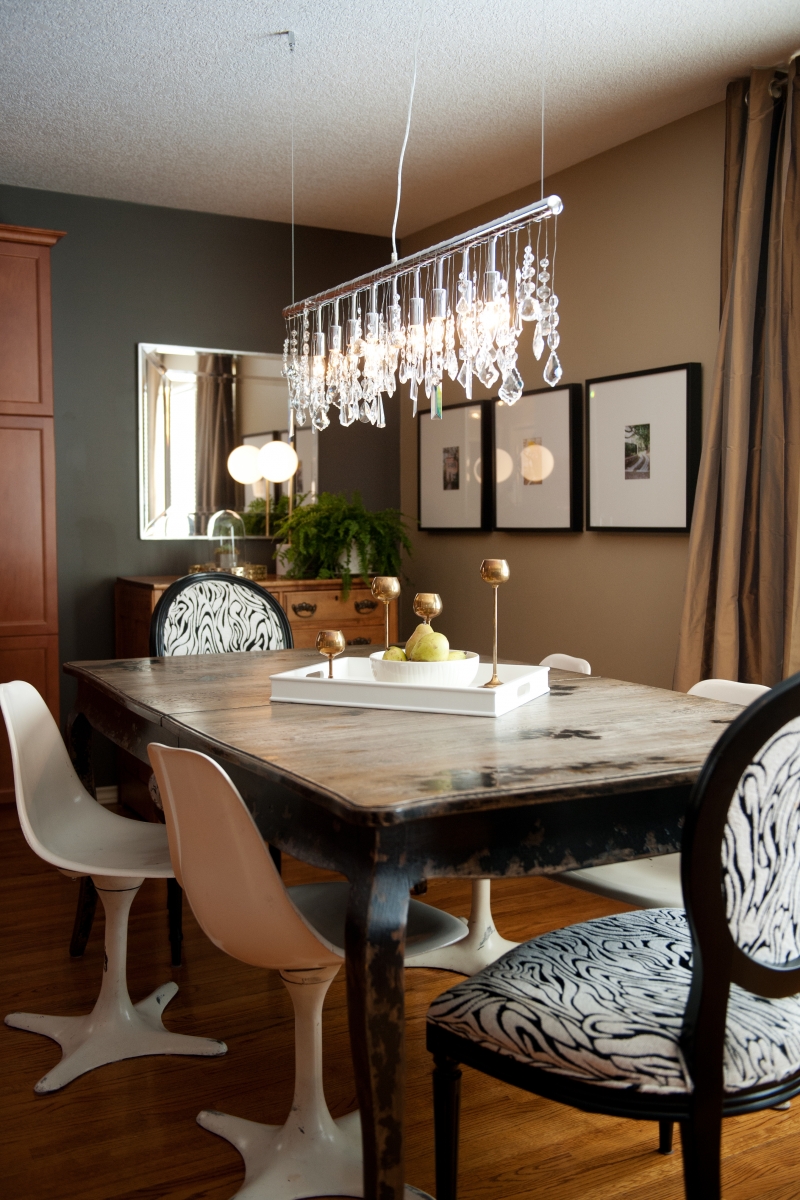 An impactful Chintz & Co. score, the distressed dining room table sets the scene for many family dinners and gatherings in Whittaker's warm and welcoming home.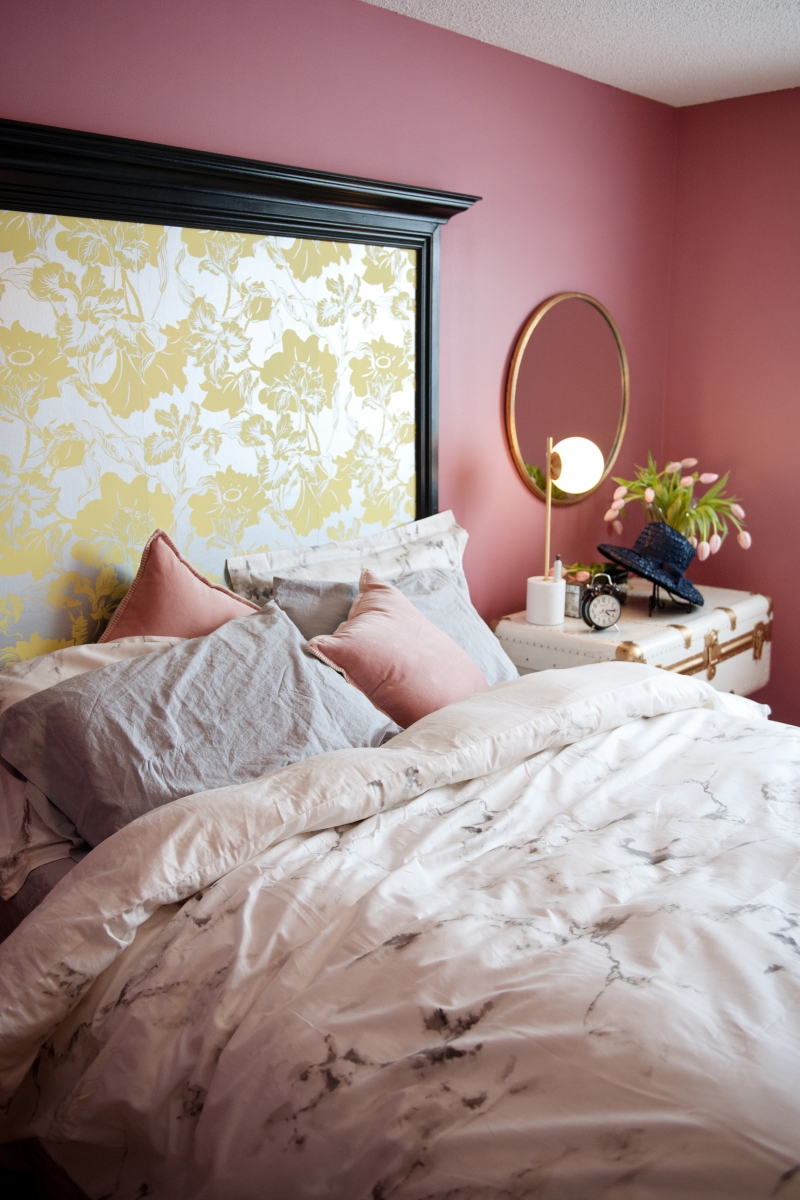 Whittaker's charming master bedroom is glamourous and feminine without being too saccharine. The vivid pink walls are grounded by touches of gold throughout the room.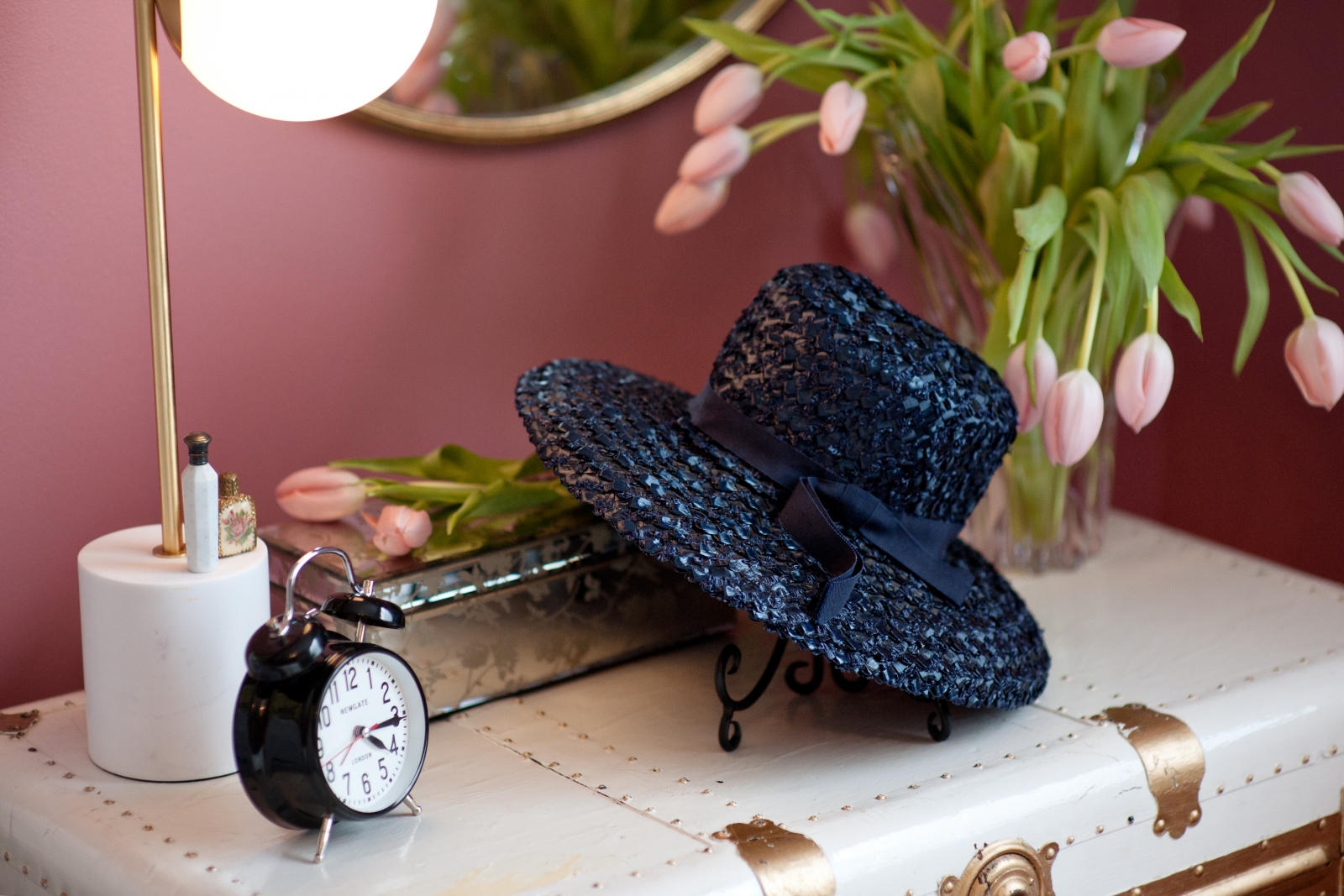 Evoking a penchant for days gone by, Whittaker's bedside table is actually an antique white hard-shell suitcase and is home to some beautiful vintage treasures.