If you were doing a tally of Calgary Stampede's champion level sponsors you would have all the biggies, including Coca-Cola, BMO Financial Group, GMC and Budweiser. And, this year, that list includes a local representative.
Lammles Western Wear & Tack signed a multi-year merchandise partnership with the Stampede. The retailer now runs all of the Calgary Stampede merchandising during the main event in July as well as for year round sales (among the Stampede outlets, there is a permanent and newly renovated Calgary Stampede store in the BMO Centre). Lammles is also in charge of sub-licensing Calgary Stampede trademarks to manufacturers and wholesaling Calgary Stampede items to other retailers.
Lammles first opened in Calgary in 1983 and now it has 23 locations in Alberta, Saskatchewan and British Columbia. It is one of the most successful apparel businesses in the province and Stampede is its Christmas.
In Calgary, Lammles does 80 to 90 per cent of its sales during Stampede season. Off the Stampede Grounds people start pouring into stores a few days before the festival starts – that boost is helped by its recent focus on fashion (you'll notice a lot more western dresses in stores these days).
On the grounds, it operates a 4,500 square-foot flagship store on the Midway, another large location tucked into the Big Four Building and four smaller Lammles-branded kiosks on the midway. Starting this year, it also operates the Calgary Stampede-branded stores in the Grandstand and just outside the Corral.
Typically Lammles orders merchandise six months in advance and each year it creates custom items specifically for that year. It has two weeks to set up its temporary locations on the Grounds and brings in more than 100 workers to staff them.
Its most popular products are of course hats and T-shirts (especially T-shirts designed for the year), but blankets and glassware are also big hits.
Here are a few of the most popular items you'll find on the grounds. These were all in CS stores.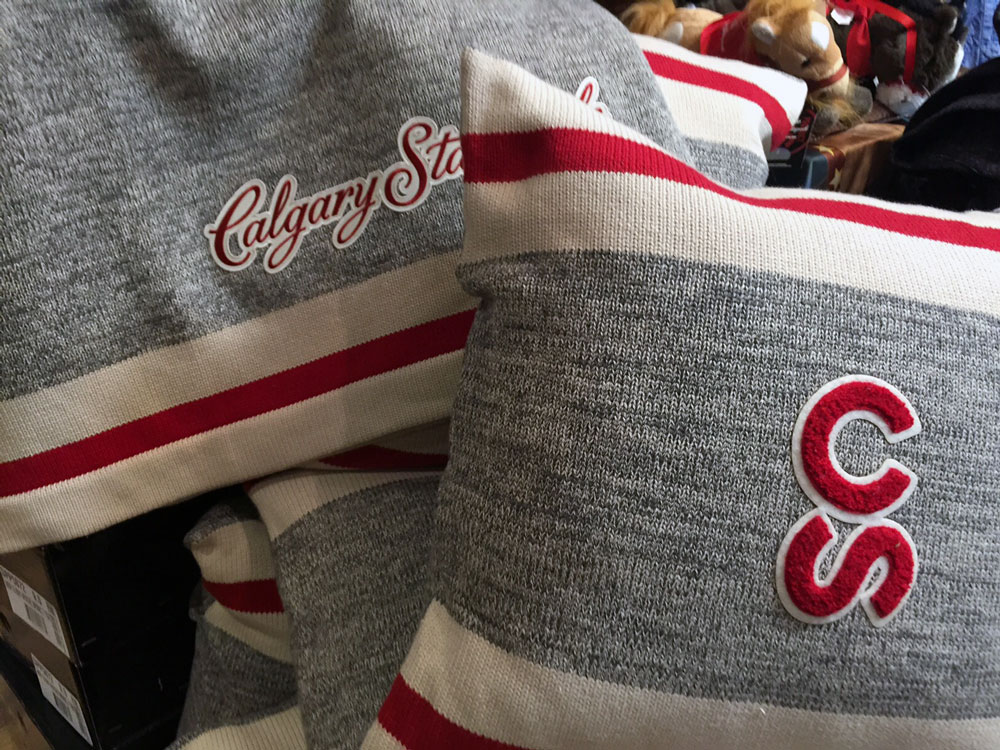 Calgary Stampede-branded blanket ($89.95) and pillow ($59.95) available at CS stores.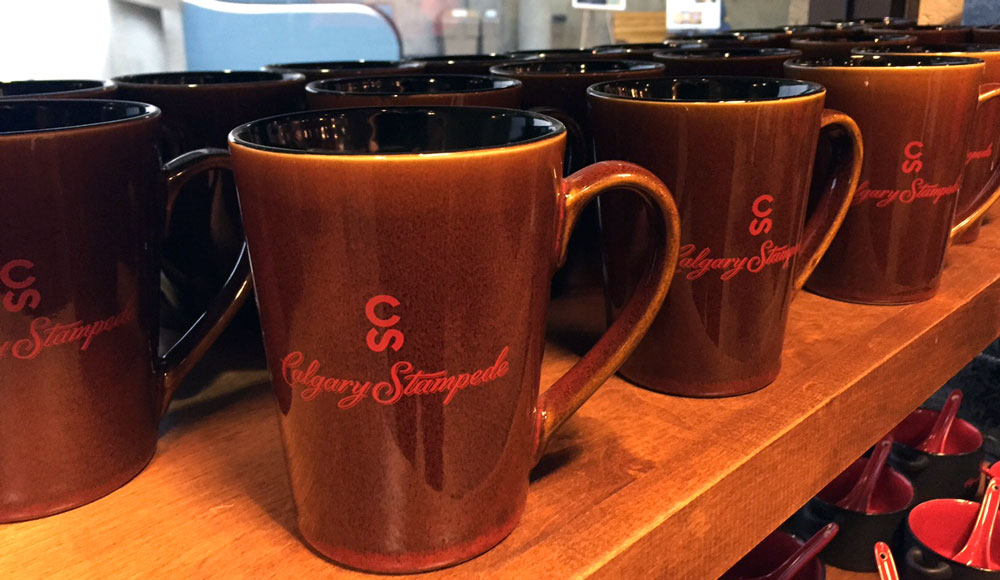 These mugs ($17.95) are one of a few mug choices and are one of the most popular items.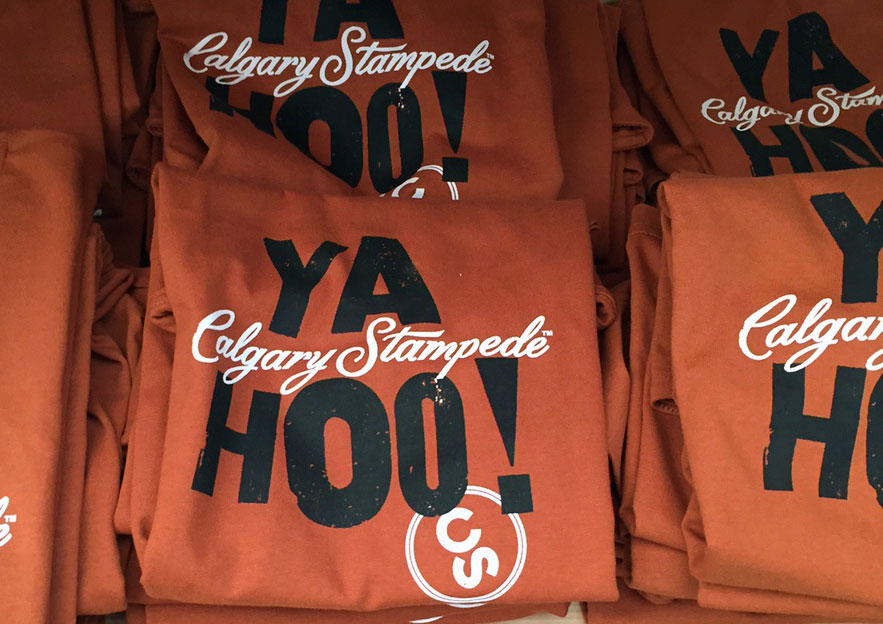 T-shirts are the top seller for Stampede merchandise. This one is $15.95.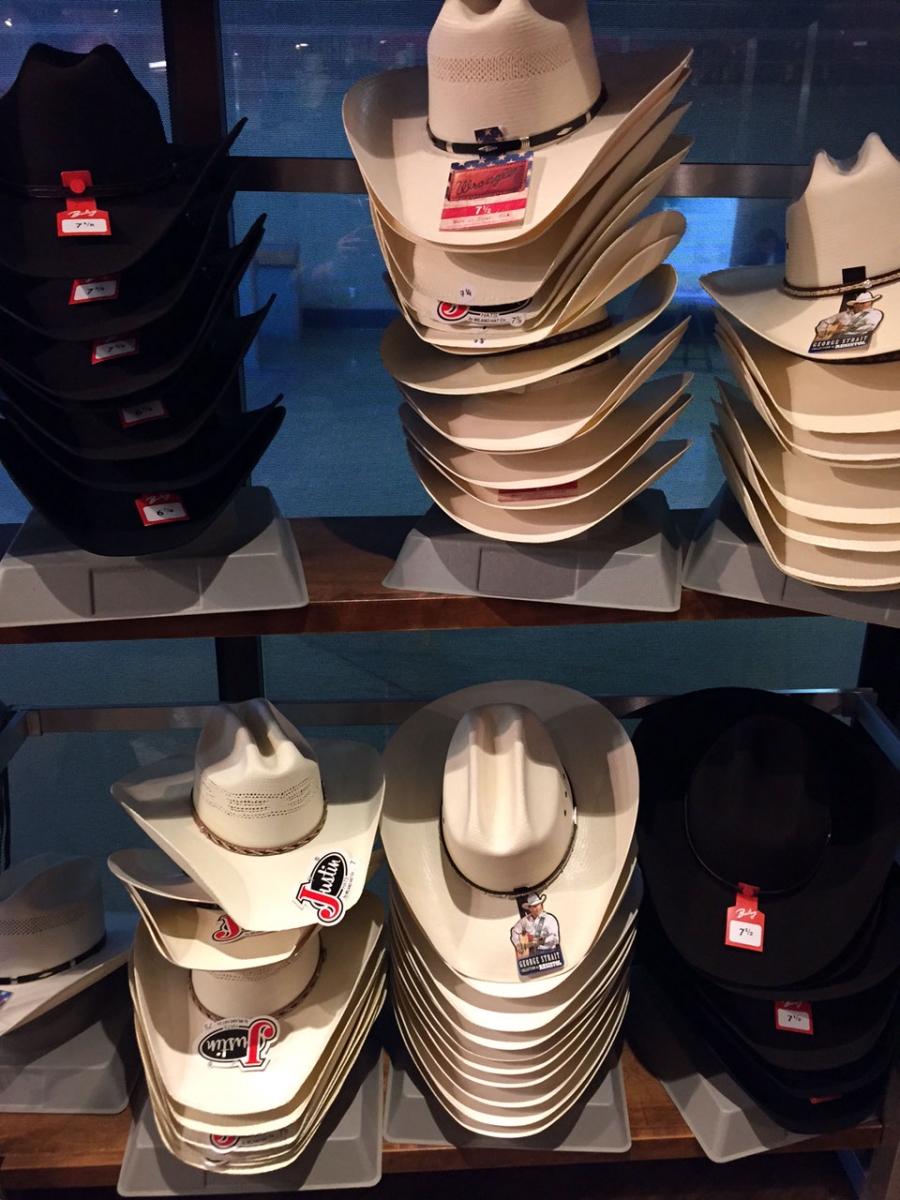 Hats are right up there with T-shirts as the top seller. They come in a range of sizes, prices and colours.