Marcus Paterson purchased his loft condo in Calgary's Beltline on Valentine's Day in 2014, and he's been in love with it ever since. One year later, the home has been transformed from a dated "1980s ski-lodge vibe" into a polished space with a Scandinavian, mid-century flair to it. Paterson currently works as a business strategist with Development and Planning at Water Resources with the City of Calgary, but his experience and education in graphic and industrial design lent a hand in turning the loft into his dream space, a process that included creating two black paneled feature walls on opposite sides of the brightly lit room.
What is your design philosophy?
I've always been drawn to the clean lines of the mid-century aesthetic. I've never been minimalist though – it has always been a layered version of that [style]. I tend to be driven by the quality of the products and furniture that go into a space and then I go from there. I love everything black and grey and white.
What is your favourite space in your home?
My favourite space is the dining area. It is cozy and compact. Being in an open space like this, it is a bit different than traditional dining rooms. The fact that it isn't right next to kitchen makes it nice for a dinner gatherings for 4 to 6 people. The table was actually my grandparents' from the house that my mom grew up in. It has lived with me all over the place – Halifax, Edmonton and Calgary. It actually spent a portion of its life at my aunt and uncle's house in Vancouver. It definitely has some history to it.
It was really nice to design the space around the table. The only challenge with it is that the original teak chairs are really delicate so I have them in storage right now. Another cool element of the dining space is the two chairs on each side of the credenza. They are from my aunt's parents' house in Portland from 1927. I picked them up when they sold their house and brought them across the border.
What is your most treasured item and where is it from?
The couch is also original to the same house that the dining table came from – the house my mom grew up. Her parents designed and built the house that a lot of these items are from. That is the original wool upholstery on it – it was formerly in their living room. Like I said, it is all original, never been reupholstered. It has a solid wood frame and it weighs an absolute ton! I think it looks fantastic.
What is your favourite decor find?
I love the 1920s brass umbrella stand. It also came from my aunt's childhood home in Portland. It is really nice to have the family connection with all of these items. Plus, just having an umbrella there reminds me of living on the East coast.
Where do you find inspiration for decor?
I absolutely love Apartment Therapy. The idea for the panelling on the black walls originally came from a post on Apartment Therapy, actually. There is also a ton of great stuff happening on Instagram all of the time, if you find the right people to follow – loads of great ideas and inspiration.
What is your favourite thing about living in your home?
My 3.2 km commute to work, which means that everything is in a stone's throw walking distance. I grew up in the suburbs in Edmonton and everything was car dominant. When I moved to Halifax for grad school, I was thrown into an urban core. I'll never go back to needing a car. When I buy a place, I always make sure it is close to grocery stores and what my bike/walk time to work are.
The eclectic nature of the building also appealed to me. Most of the units have been updated and renovated. The building dates back to 1981 and there are very few units that haven't been touched.
Where do you like to shop for home decor locally?
I love Kit Interior Objects. Crate & Barrel is a pretty easy shop – you just have to be careful in there. There is nothing wrong with IKEA just as long as your home doesn't look like an IKEA showroom.
I go out to Vancouver a couple of times a year and there is an absolutely phenomenal shop called Full House, which is a vintage modern consignment store. I've found some really great pieces there including a Danish modern chair and a large painting.
Did you encounter a decor challenge?
The biggest challenge was that my home is such a tall, skinny space. It was hard to figure out what the focal point would be. It was a really conscious decision to split the black on to the two sides of the room – to pull the room apart. It takes away from that 80s ski-lodge feel. The layout wasn't an issue. I knew exactly where I would put everything before I even put in an offer on the home.
What is your favourite view from your home?
South – my only view. A lot of beautiful natural light.
What do you want your next home to be?
I would love to pick up a very clean lined, untouched 1960s ranch with vaulted ceilings; just a pure mid-century home somewhere in the city. I'd love to find a place that is from the original owner so that I could put my own stamp on it.
Do you have any tips for curating a well-designed space?
Don't rush into it. I totally believe in taking the time to collect furniture and decor that really works in the space. Purchasing really good quality pieces is totally worth the wait and you can avoid re-buying the same pieces again and again.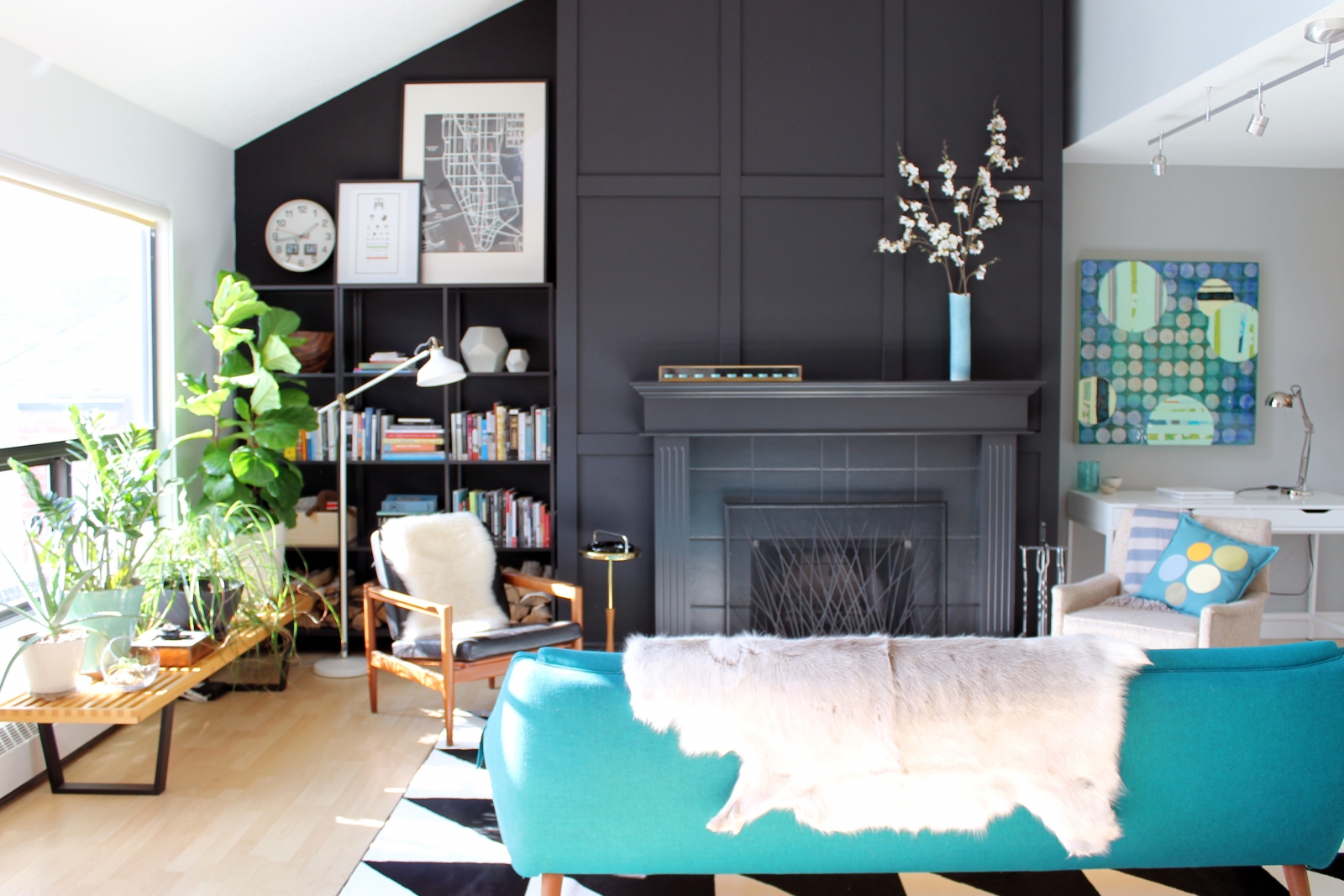 To create a focal point in the tall and skinny space, Paterson painted the walls on either side in the perfect shade of black.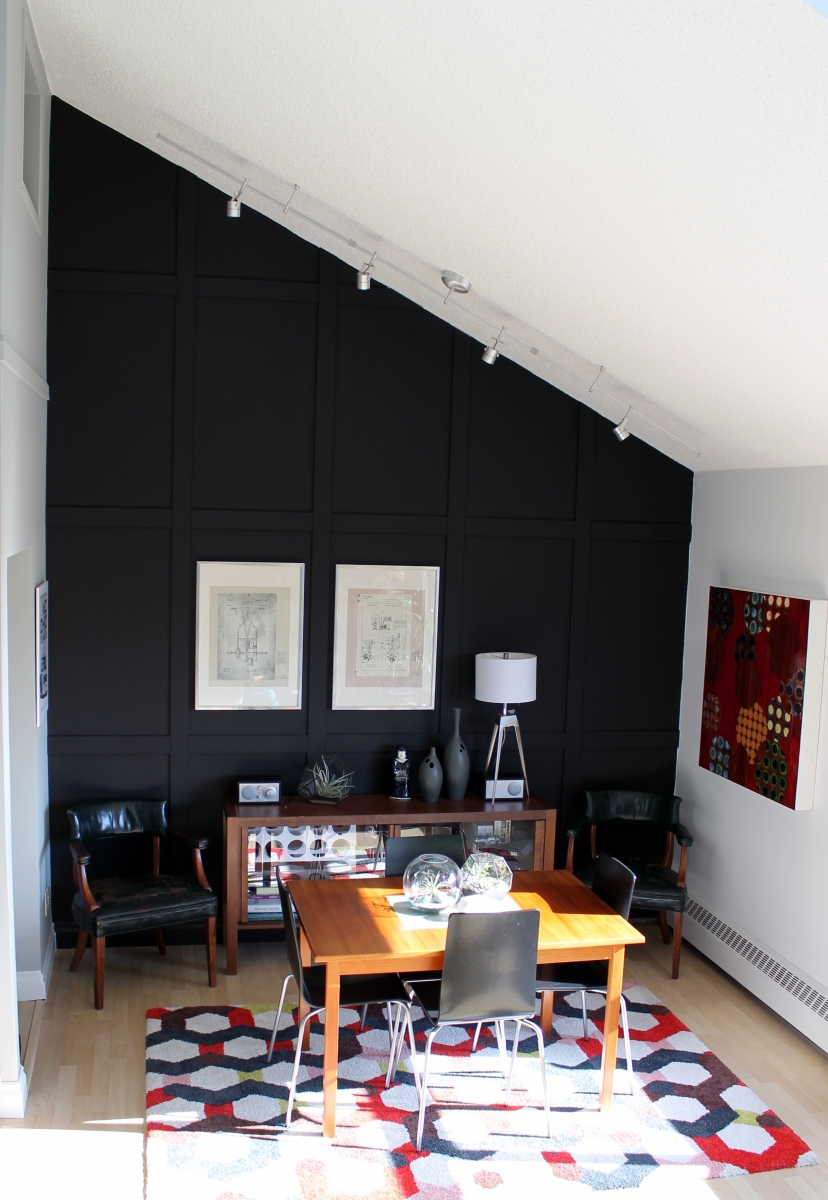 Mid-century modern pieces dot the Beltline loft, including the teak dining table, which once belonged to Paterson's grandparents.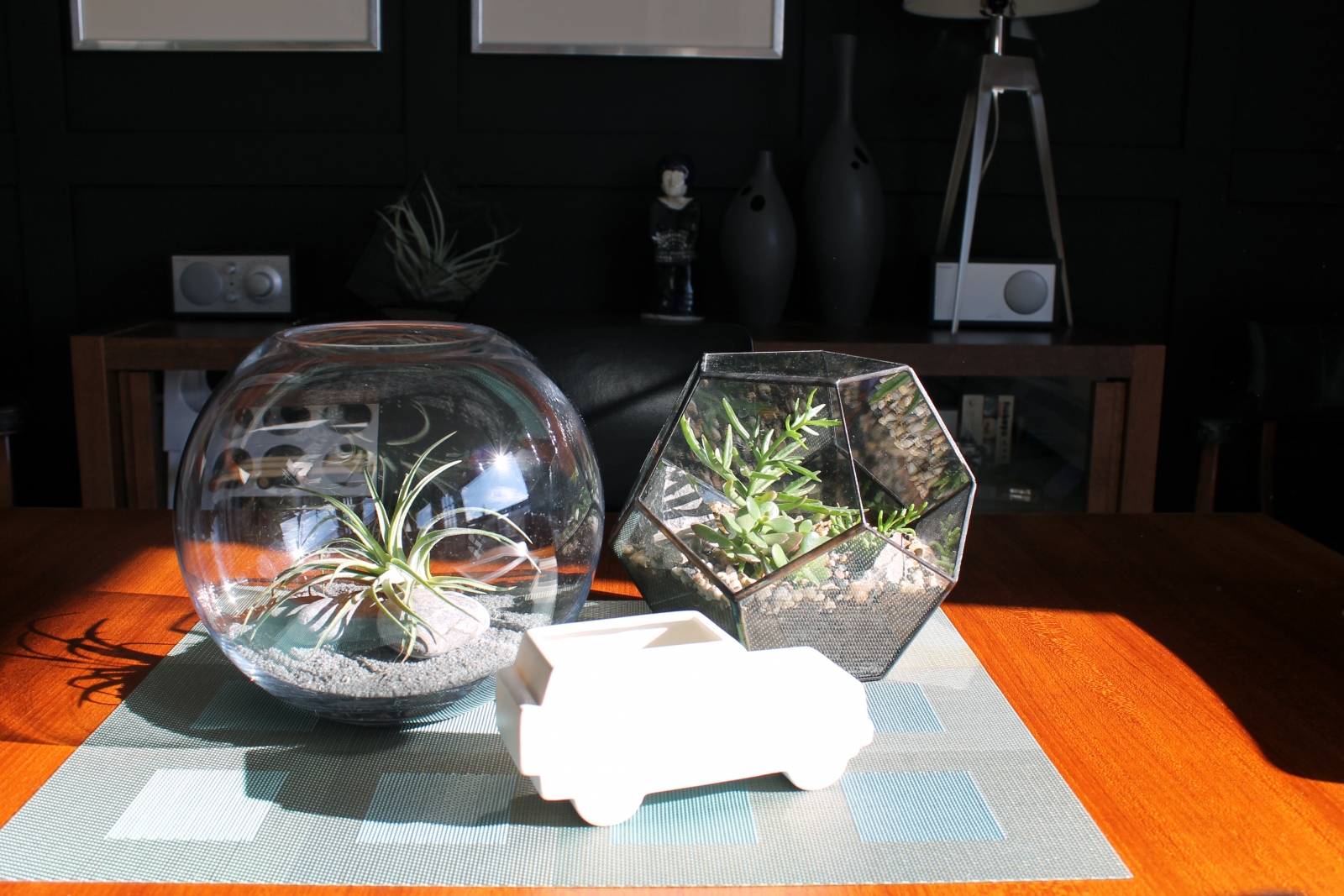 An abundance of plants gives the loft a homey, lived-in feel. Here, two terrariums are artfully displayed on a the dining room table.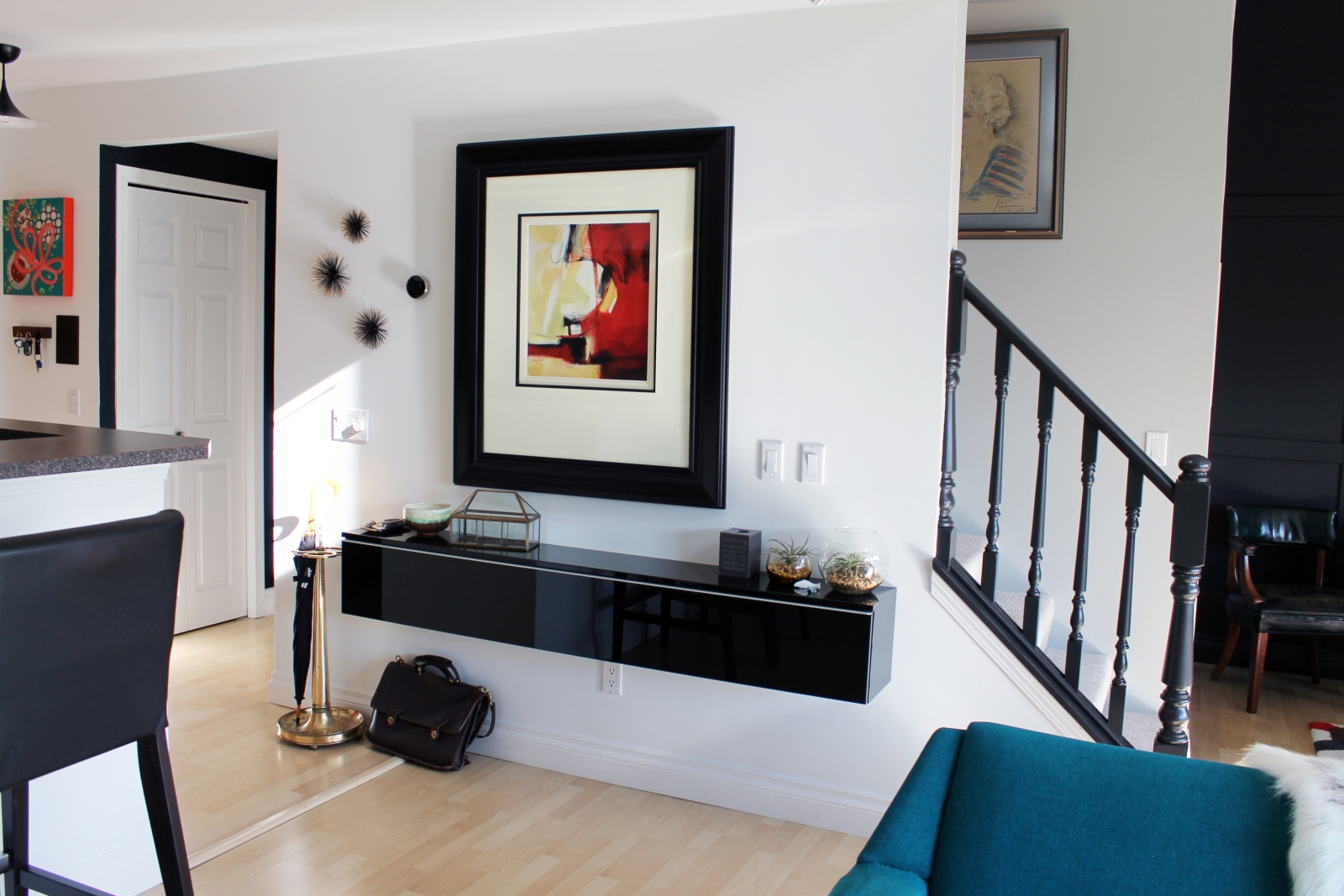 Bold punches of black in the predominantly white space give the home a Scandinavian feel. The brass umbrella stand in the entryway is from the homeowner's aunt's childhood home in Portland.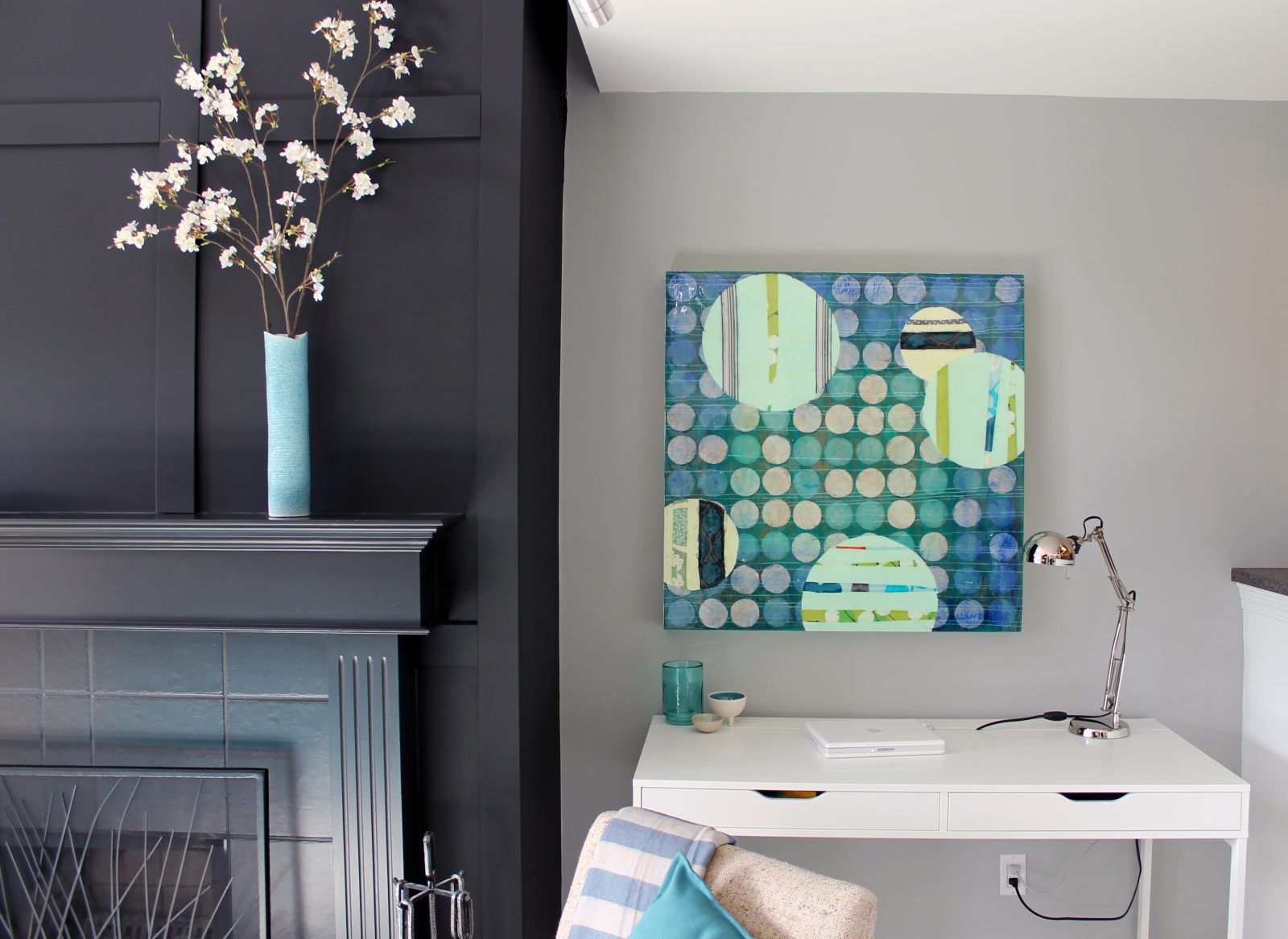 An inspiring workspace fits perfectly into a small spot next to the fireplace.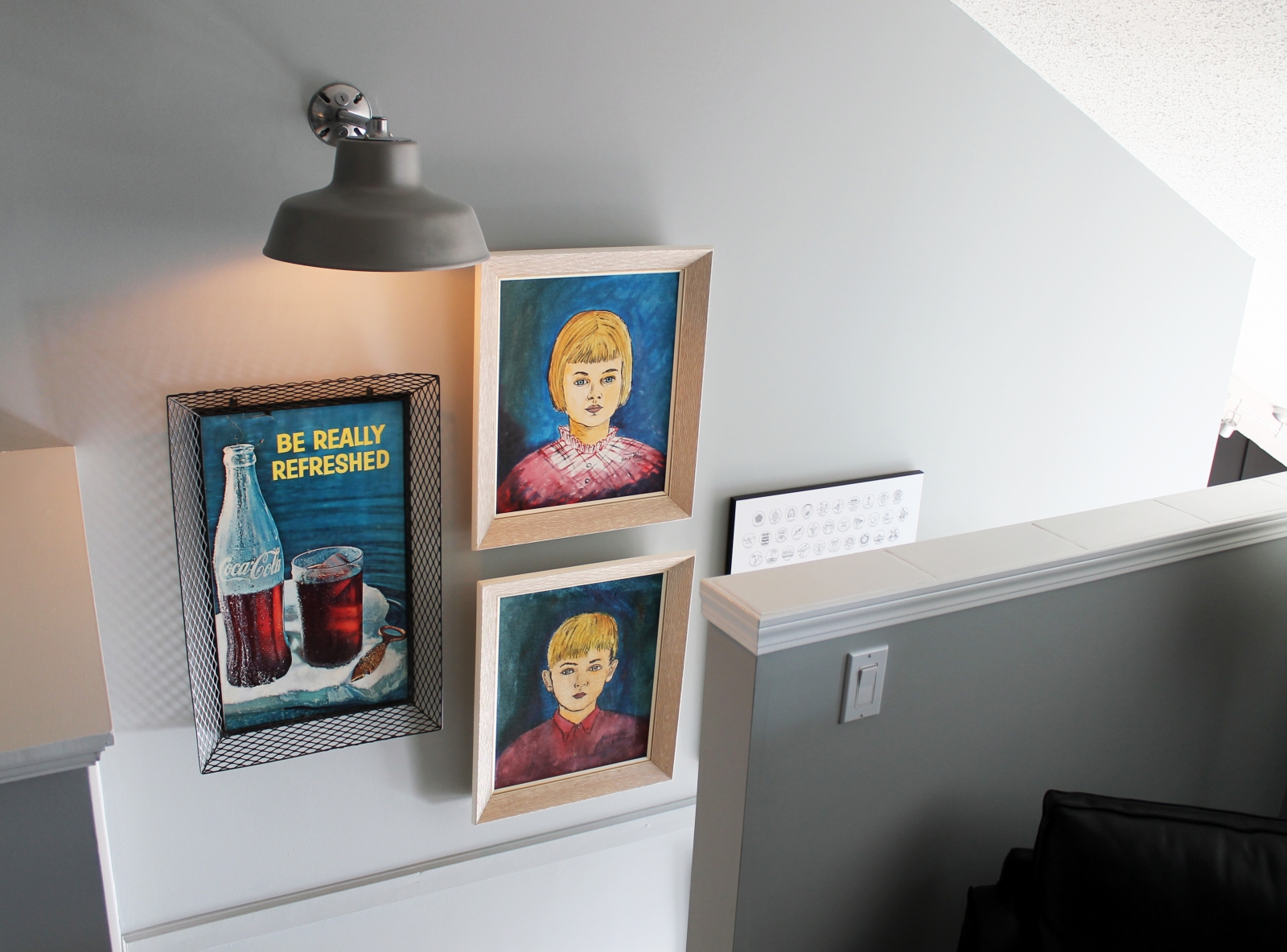 Paterson believes in collecting pieces over a long period of time. Perfectly quirky art like this doesn't pop up every day.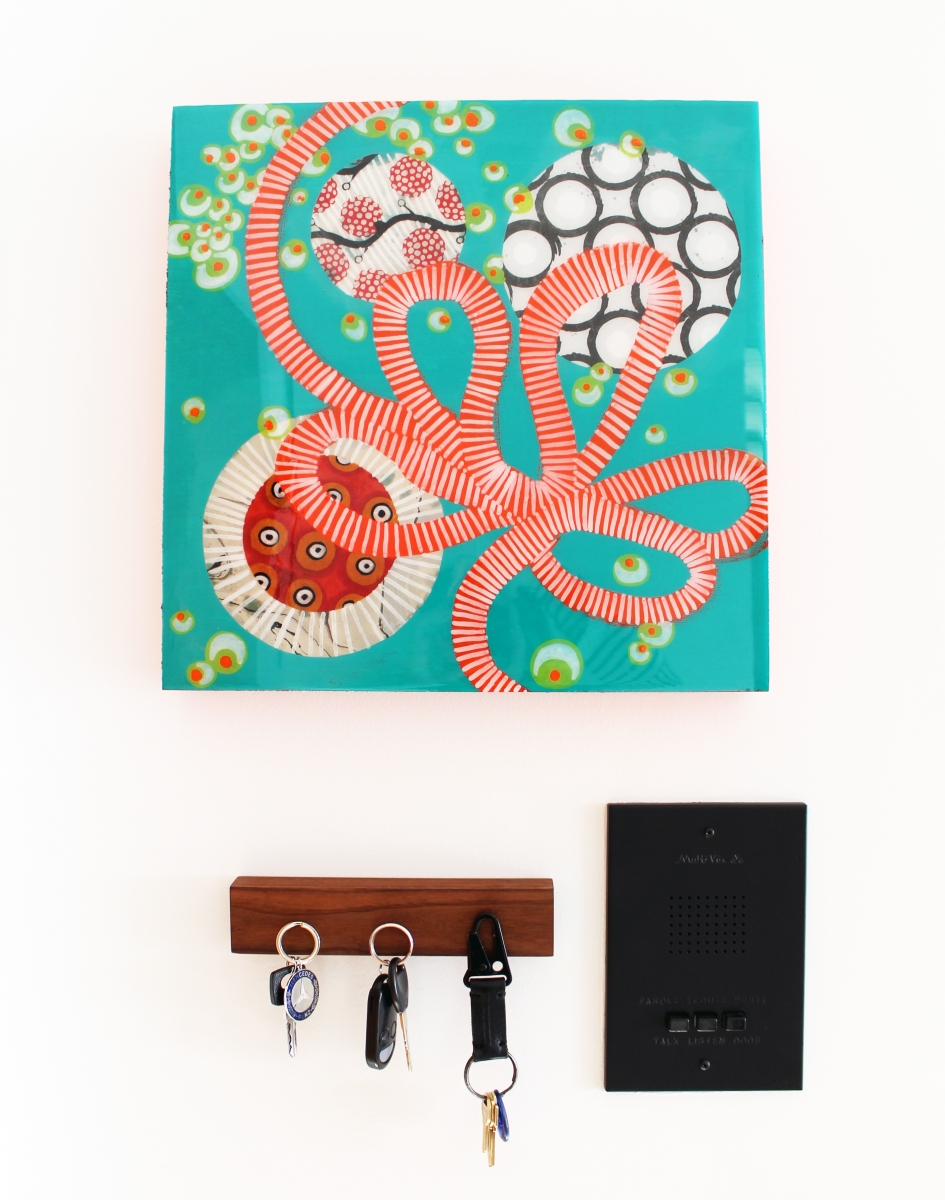 Paterson's clever arrangement of art and key hooks makes this intercom box blend right in.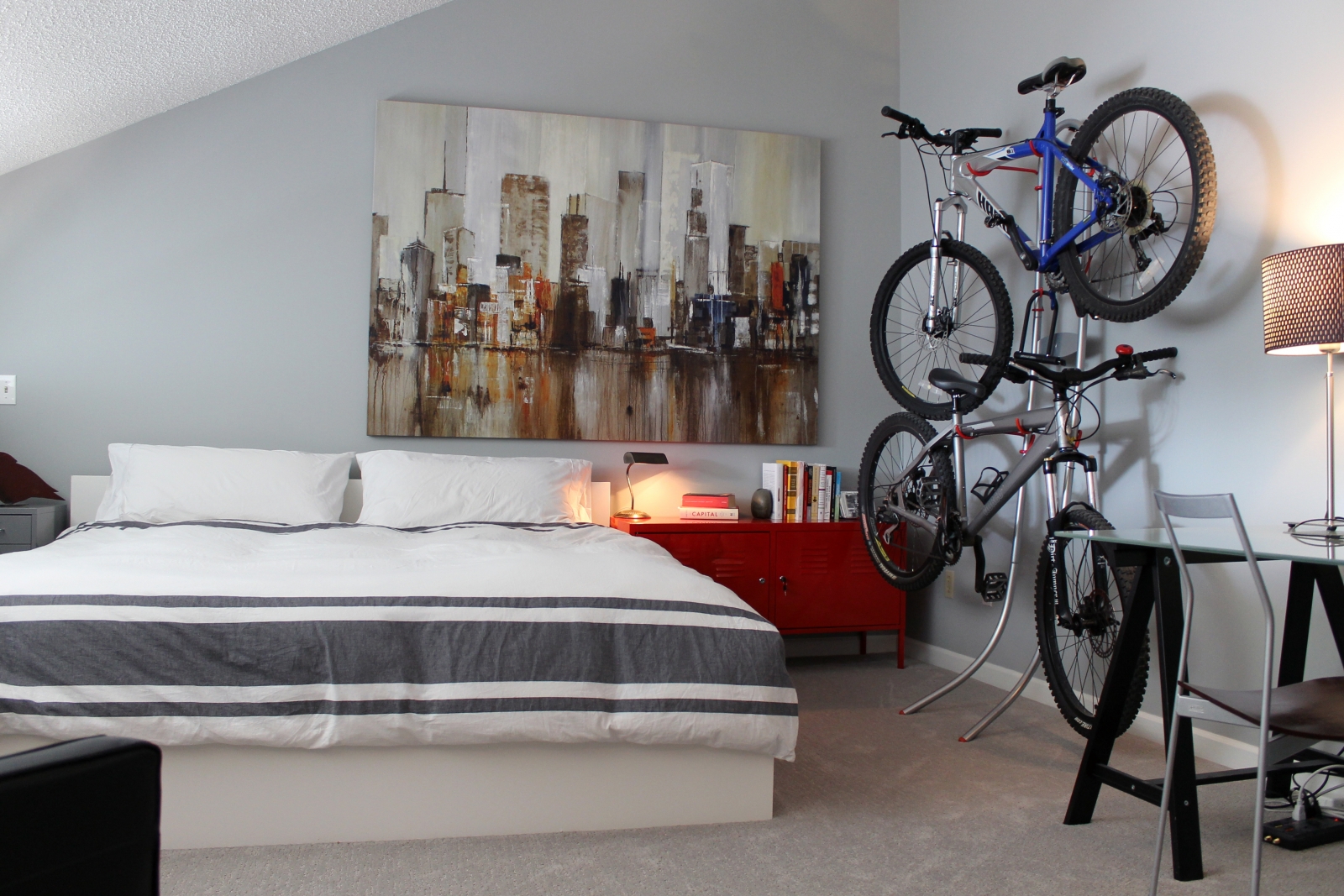 Paterson enjoys a car-free inner-city lifestyle and takes advantage of vertical space in his bedroom for bike storage.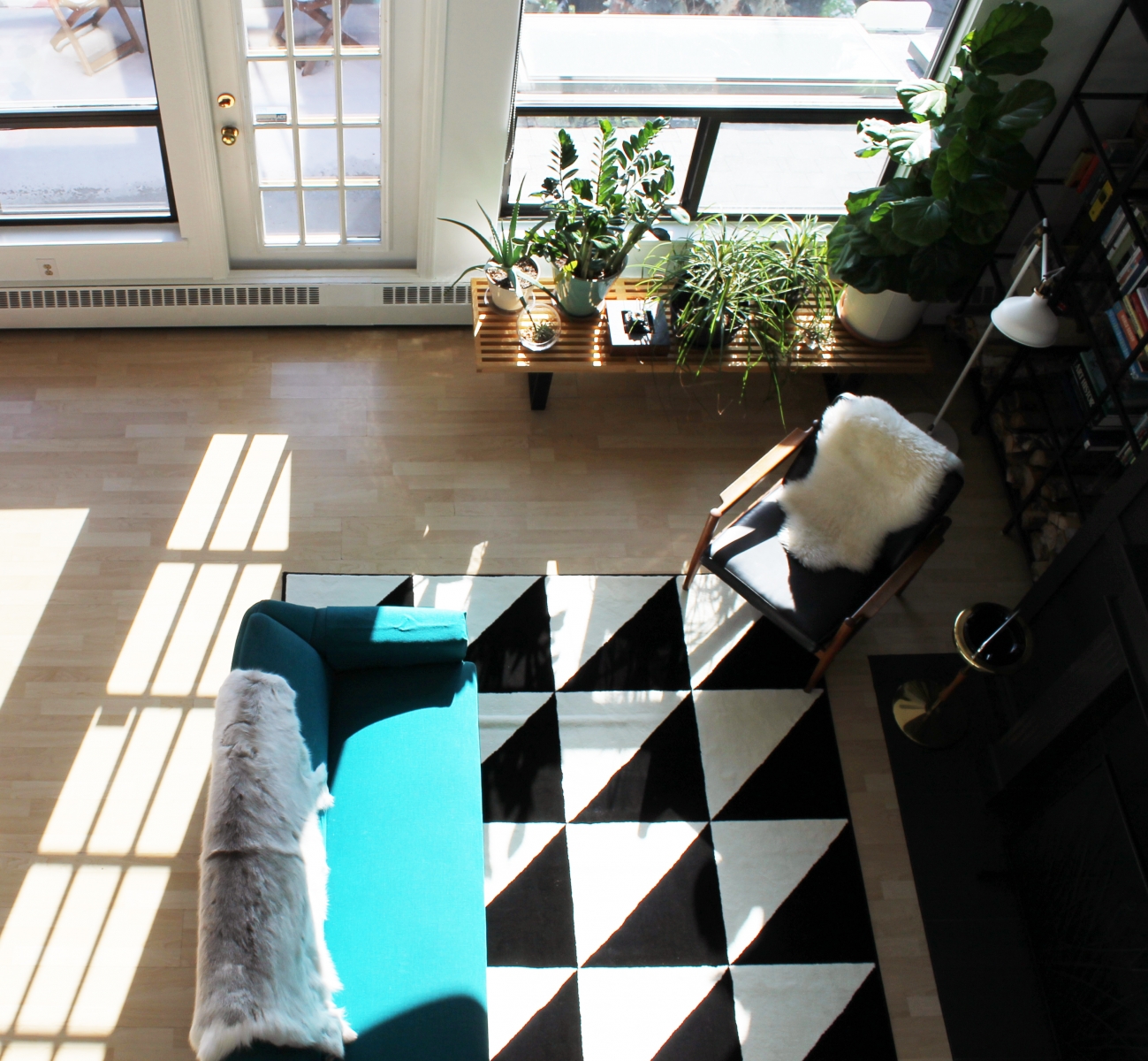 Not every living room needs a coffee table. This overhead shot emphasizes how the absence of a table makes the graphic area rug take centre stage.
This story was part of Avenue's free weekly Style Newsletter. Sign up now and get home decor and fashion information and advice in your inbox every week.