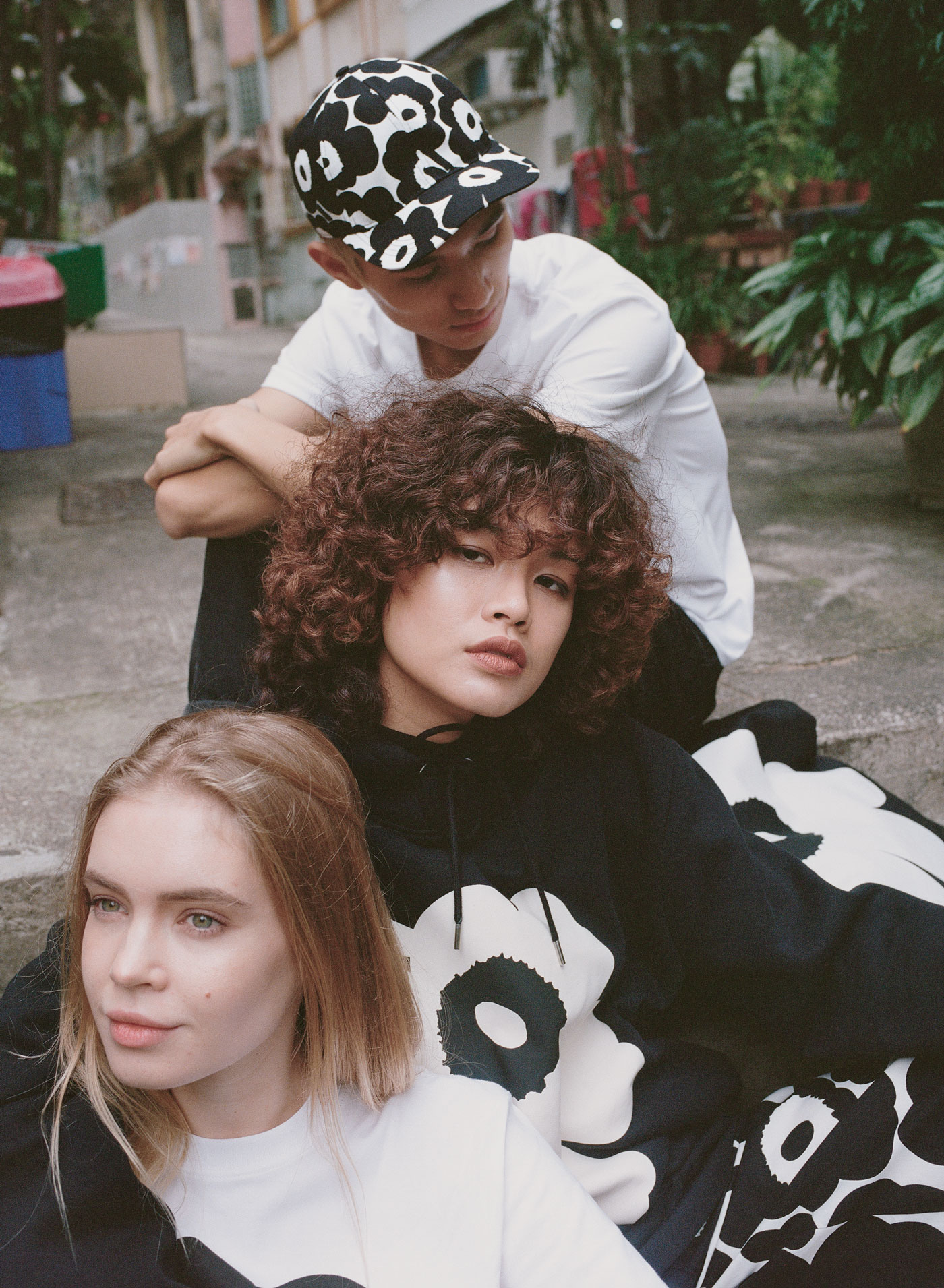 The Finnish lifestyle brand, Marimekko, is typically known for its dresses and household items. But the company has expanded its collection to include its first streetwear brand, Marimekko Kioski, which consists of t-shirts, sweaters, hoodies, sneakers, scrunchies and more.
When the founder said Marimekko would never create a floral print, because the flower is more beautiful in nature, the designer had a different idea in mind. She created a whole range of different floral prints, which the founder fell in love with, and now florals are Marimekko's most well-known pattern.
The Kioski collection focuses on the iconic Marimekko symbol, the poppy, which stands for creativity and courage. Stripes are another design element used in the Kioski collection, which has stood for equality within the design house. The collection itself was designed with the idea of allowing people to express their personality through their clothes and the androgynous style provides a wardrobe without limits. Equality is one of Marimekko's key values and it's evident in the Kiokski collection.
You'll be able to access the collection in Calgary exclusively at gravitypope starting September 12.
1126 17 Ave. S.W., 403-209-0961, gravitypope.com