Marshalls, the world's best-known off-price retailer, is set to open its first Calgary location on Thursday, August 21, bringing its Canadian store tally to 38. Stepping into this giant space (which was formerly a Future Shop) is very reminiscent of entering Winners. The colour scheme is similar, the layout is similar, and the departments are generally the same. And while the two discount fashion stores are part of the same company, Marshalls differs in a few ways.
Shoe Megashop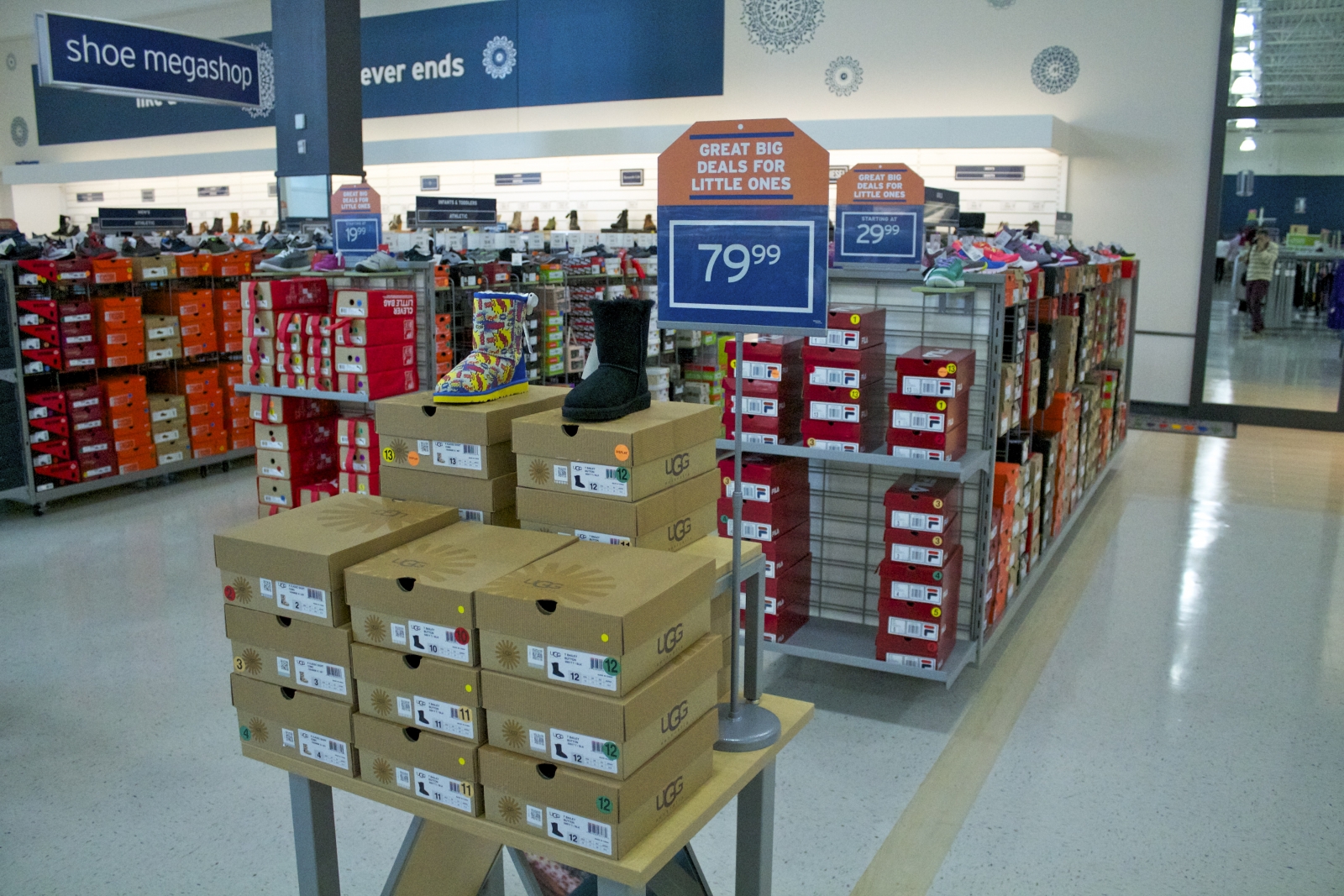 The shoe section at Marshalls contains over 3,000 pairs of shoes and is extremely well organized by style and brand, with a boxed size range of each style shelved vertically. Expect to see a wide variety of brands for kids, men and women.
The Cube
Also unique to Marshalls is the Cube section, which features trendy fashion for young – or young at heart – women. Like the Shoe Megashop, everything is organized by style. An accessories section is located right next to the department, making it easy to get a head-to-toe look.
Of course there are areas we've all come to know and love, like the incredibly well-stocked home section, where you can find kitchen gadgets, high thread-count sheets and furniture.
And of course, the ecclectic checkout aisle, where you might be tempted to buy odds and ends, and a snack for the road.
Marshalls, 7337 Macleod Tr. S.E., marshallscanada.ca
This story was part of Avenue's free weekly Style Newsletter. Sign up now and get home decor and fashion information and advice in your inbox every Wednesday.