Men's Fashion: The New Dress Code
Forget everything you thought you knew about men's fashion, because the rules have changed
By Ricky Zayshley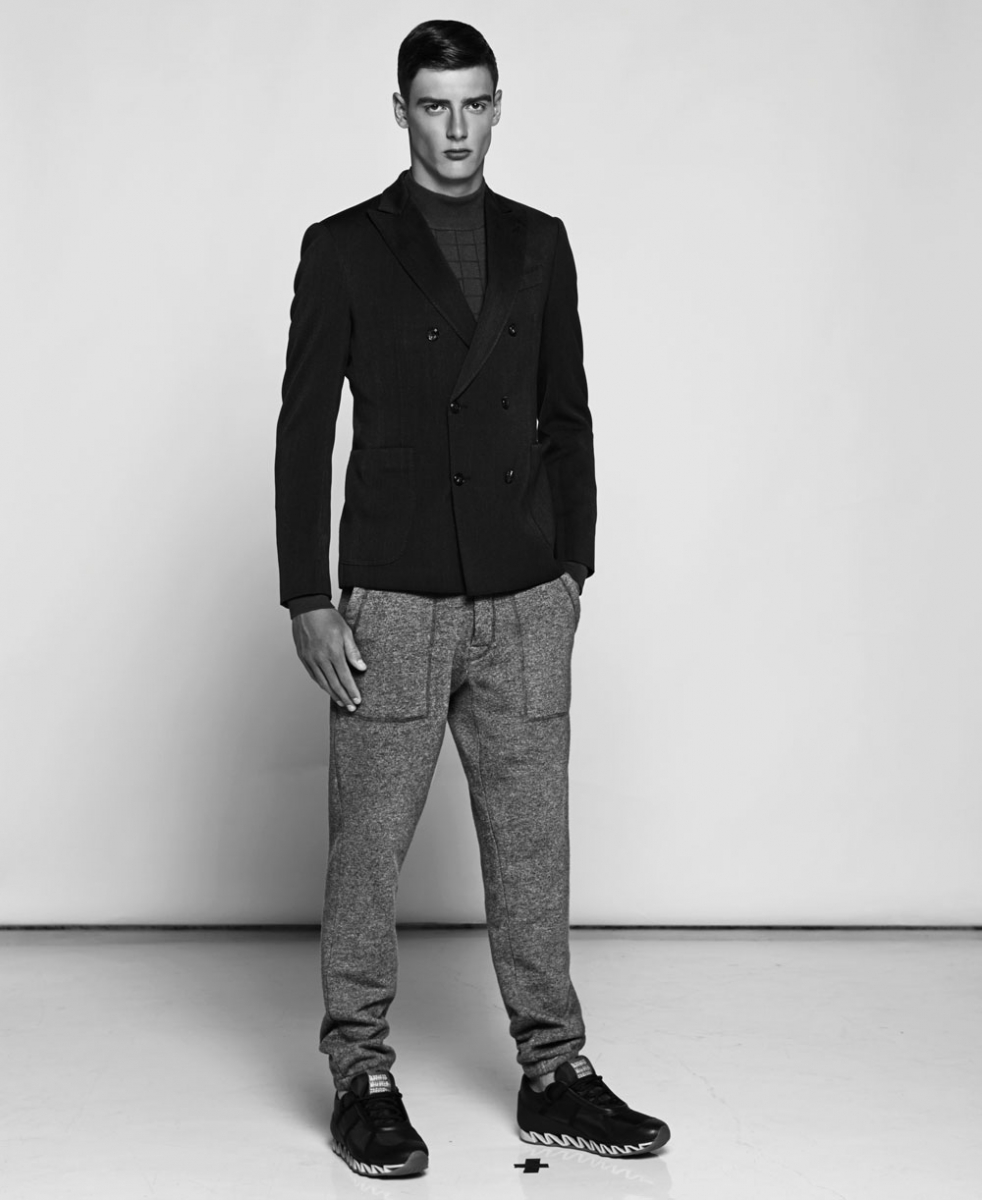 A double-breasted blazer gets a modern update with slim-cut jogging pants.
A foil to the traditional black, this grey flannel tuxedo jacket looks as appropriate at the theatre as it does at the office.
This fall, incorporate a Nehru-style collar into your wardrobe to give your suits a new look.
The coat of the moment is longer and more oversized than in seasons past, but it's also more practical and looks good over a suit or jeans and a T-shirt.
A heavy-knit cardigan stands in for a blazer, and takes you from downtown to the mountains with ease.
Sweatshirts aren't just for the gym. This luxe version is decidedly modern paired with a traditional coat and wool pants.
Keep it simple. Sometimes all you need is a classic leather jacket.
Skip the lining, the new suit is less structured and more comfortable than your dad's was.