Mona Pal On Her Organic Skincare Store, Altruistic
We sit down with Mona Pal, owner of Altruistic in Mission, to learn more about her passion for organic skin and body care
By Aldona Barutowicz
Mona Pal at her organic skin-care store Altruistic
By Aldona Barutowicz
If you haven't been to Altruistic in Mission, make sure you add it to your to-do list. Owner Mona Pal has stocked the store with luxurious organic and natural skin care and cosmetics products, including Calgary-based Charmistry and 100% Pure, a line that is world famous and a celebrity favourite.
We sat down with Pal to discuss her business and her love of organic products.
When did you start your company and how has it evolved and changed?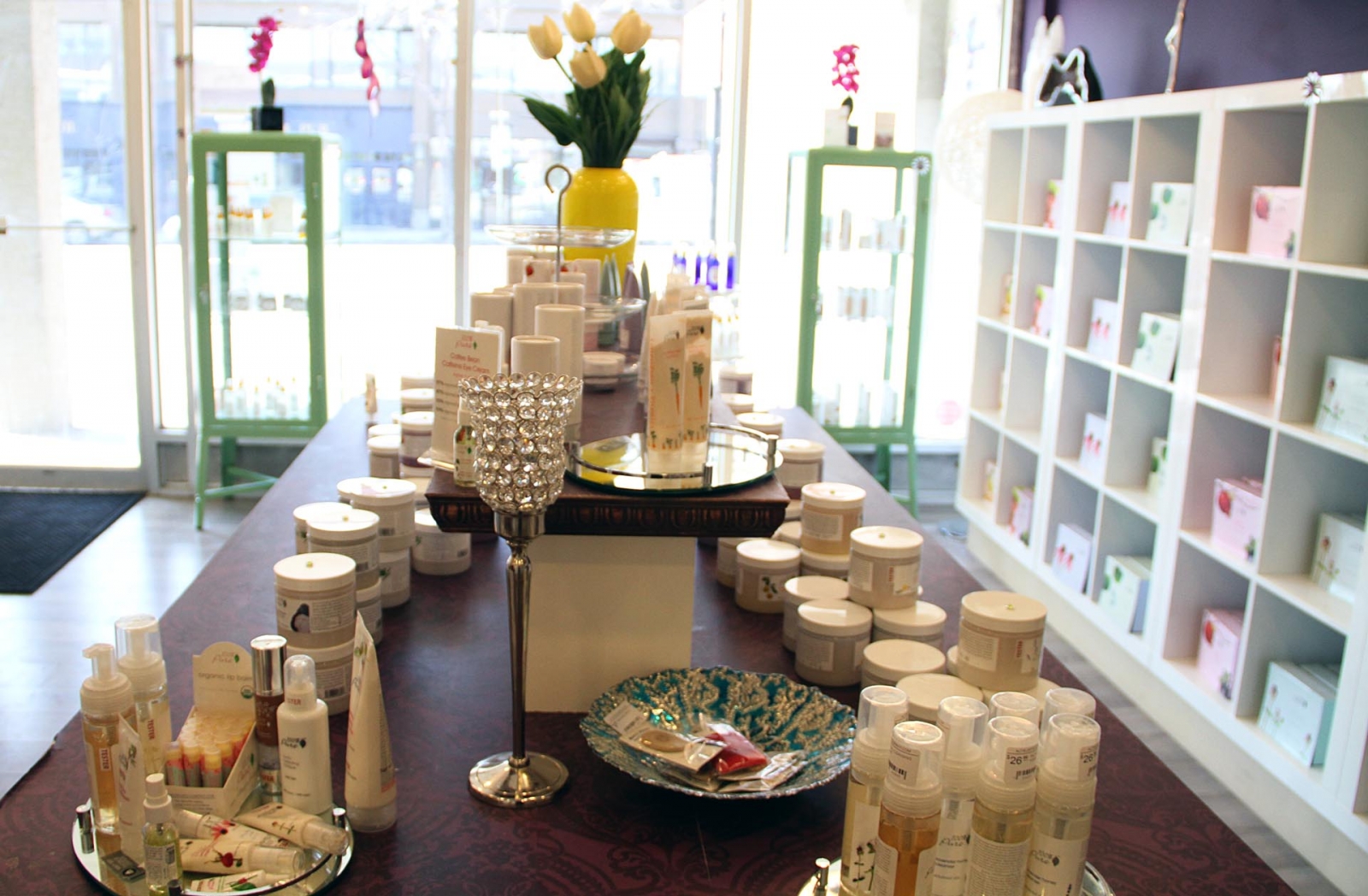 photo by aldona barutowicz
A wide variety of organic and natural skin care and cosmetics brands can be found at Altruistic, including celeb favourite 100% Pure.
I started in the industry many years ago testing products, which eventually lead me to find the best organic beauty products from around the world. From there I developed an online website (my background was in IT) and began a home business. I started selling to friends and family and then started doing deliveries around Calgary and mail orders in Canada. After ten years of working in oil and gas, I decided to make the transition to a store location.
Why did you choose the neighbourhood of Mission for your business?
It is a growing community and a gathering spot for people from around the city. There are also various shopping destinations in Mission for a wide range of organic products and I believed it would become a shopping destination for those seeking a more natural lifestyle.
What advice would you give to those wanting to start their own business, particularly in beauty retail?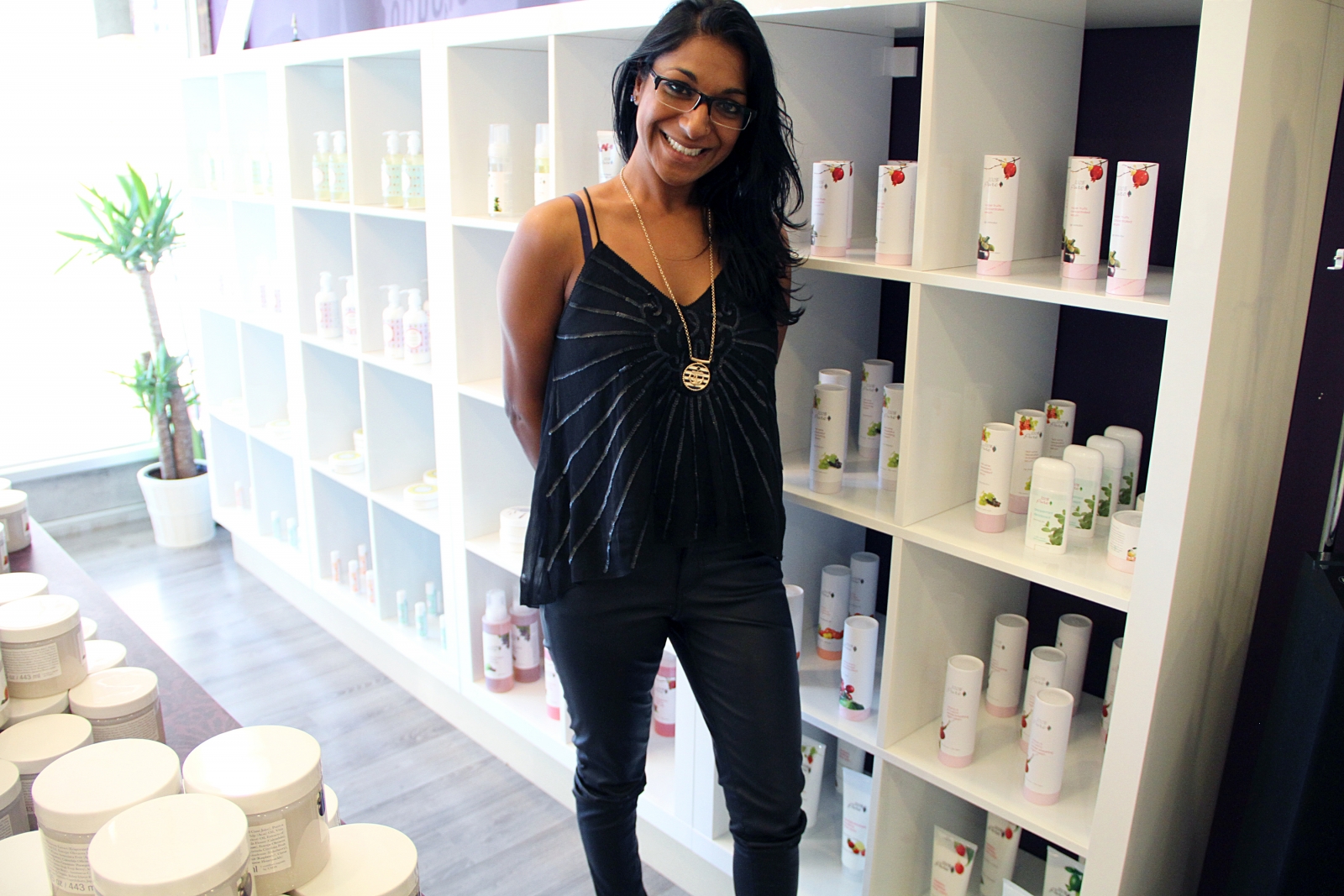 photo by aldona barutowicz
Altruistic owner Mona Pal is hopeful the neighbourhood of Mission will one day become a shopping destination for those searching for organic products.
Passion. I would advise anyone who starts a business to sell quality products that you believe in. I would also advise that your drive surpasses monetary gain or losses. It is a road that takes courage, perseverance and the will to survive in a fluctuating economy.
What beauty- and skin-care trends are you the most excited about currently, and why?
Bentonite Clay Facial Mask – It will enliven your skin tone. Every time I use it I see such a difference in the way my skin looks and feels. It removes impurities naturally with the charge of ions and celebrities are catching on by digesting it now! I decided to use it as a facial mask and we sell it exclusively at Altruistic.
I feel that people are really making a conscious effort to take care of what they are putting inside their body and on it. We are starting to feel the effects of eating more organic foods and it makes sense to shift what we are putting on our skin, too.
What are your top three favorite products at Altruistic that you think everyone should try, and why?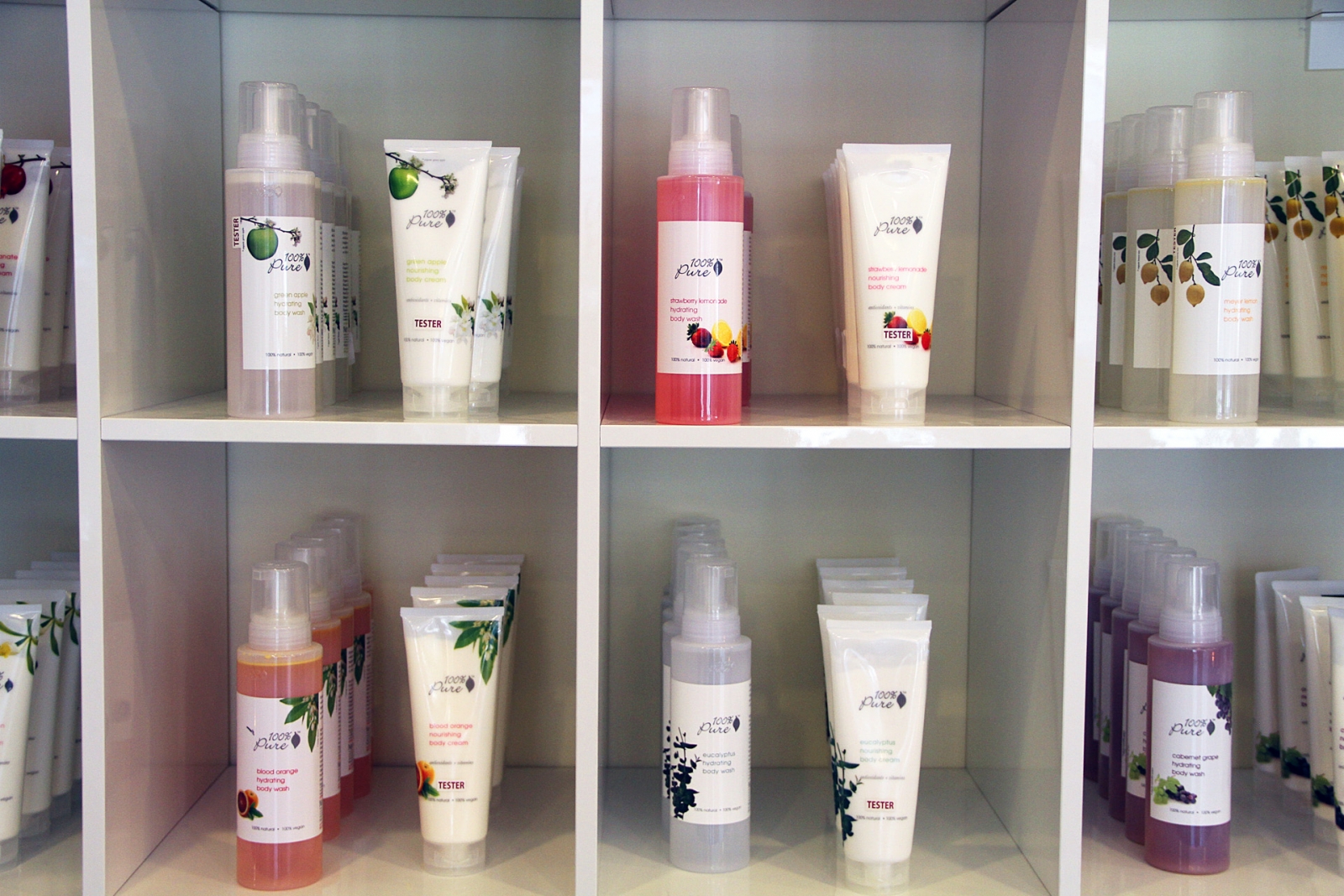 Honestly to pick three is a challenge. I fall in love with each product every time I use it. Right now a few of my favorites are:
1. Eye Cream – It just works! Under eye circles disappear and puffiness vanishes.
2. Body Scrubs – They treat and help cure eczema. It leaves your skin so soft and shiny; after the shower you can just run out the door feeling fabulous. It's like having a spa in your shower. I love it!
3. 100% Pure shampoo and conditioner – Nothing compares to how my hair feels. I am officially 100-per cent converted.
Altruistic is located at 2312 4 St. S.W., 403-454-8785, altruisticcompany.com
This story was part of Avenue's free weekly Style Newsletter. Sign up now and get home decor and fashion information and advice in your inbox every week.