Nothing makes a woman feel more beautiful than lacy, lovely intimate apparel that fits each of her unique curves perfectly. As all women know, that little boost of confidence from wearing lingerie that feels like it was made for you can make your day, or night.
This little boost of confidence is what drives intimate apparel designer Christina McFaddin, founder and designer behind her line Year of the Ram. "Comfort is a huge thing and so is fit," says McFaddin. "I always want to make sure that my clients leave understanding why they are the size they are."
She says that many women are uneducated concerning their true size, because the contrast between cup sizes and band circumference can affect how an undergarment fits.
"I have a lot of clients who are a larger or more unique size and they have to order specialty bras online. And I always hear the same thing, that they're really expensive, but they are not pretty," says McFaddin, adding that she wants to create intimate apparel that fits her clients correctly and also makes them feel good.
McFaddin moved to Calgary eight months ago in February, after spending three years in Regina, Sask. building her company and clientele. She founded Year of the Ram in January 2013 after spending a year working for Los Angeles-based lingerie company Naked Princess.
"When I was offered that design assistant position, I took it because it was a job in my field," says McFaddin. "Once I started working with it more I realized that my design aesthetic worked really well for intimate apparel."
McFaddin says that she has always been creative. She decided to pursue a career in design after seeing a Dior runway collection on Fashion Television while attending high school in her hometown Brandon, Man. The designer then moved west to study fashion design and merchandising at the Art Institute of Vancouver.
"I found when I was in school I always had a really feminine design aesthetic, but whenever I tired to incorporate that into a ready-to-wear clothing collection it never really fit because my style is quite minimal," says McFaddin. "But with intimate apparel everything clicked."
Since moving to Calgary, McFaddin says that her company has continued to grow. While she and her design assistant, Lindsey Kapitzke, can create made-to-order pieces for women with specific size needs, the line is also carried at Adorn Boutique and Pearl & Dot Bridal Boutique here in Calgary, as well as PrimaDeanna Boutique, Regina, Sask. and MakeNew, Halifax, N.S.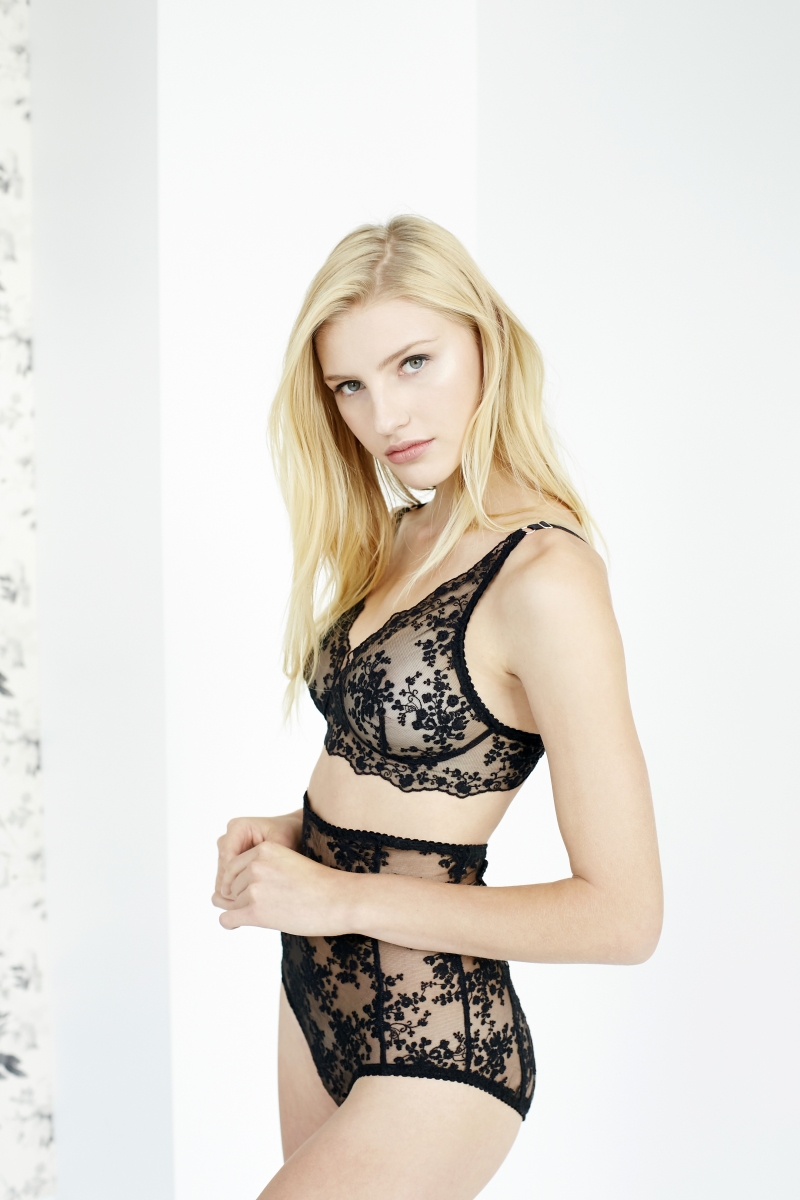 Mara bralette, $96, and high-waisted brief, $56.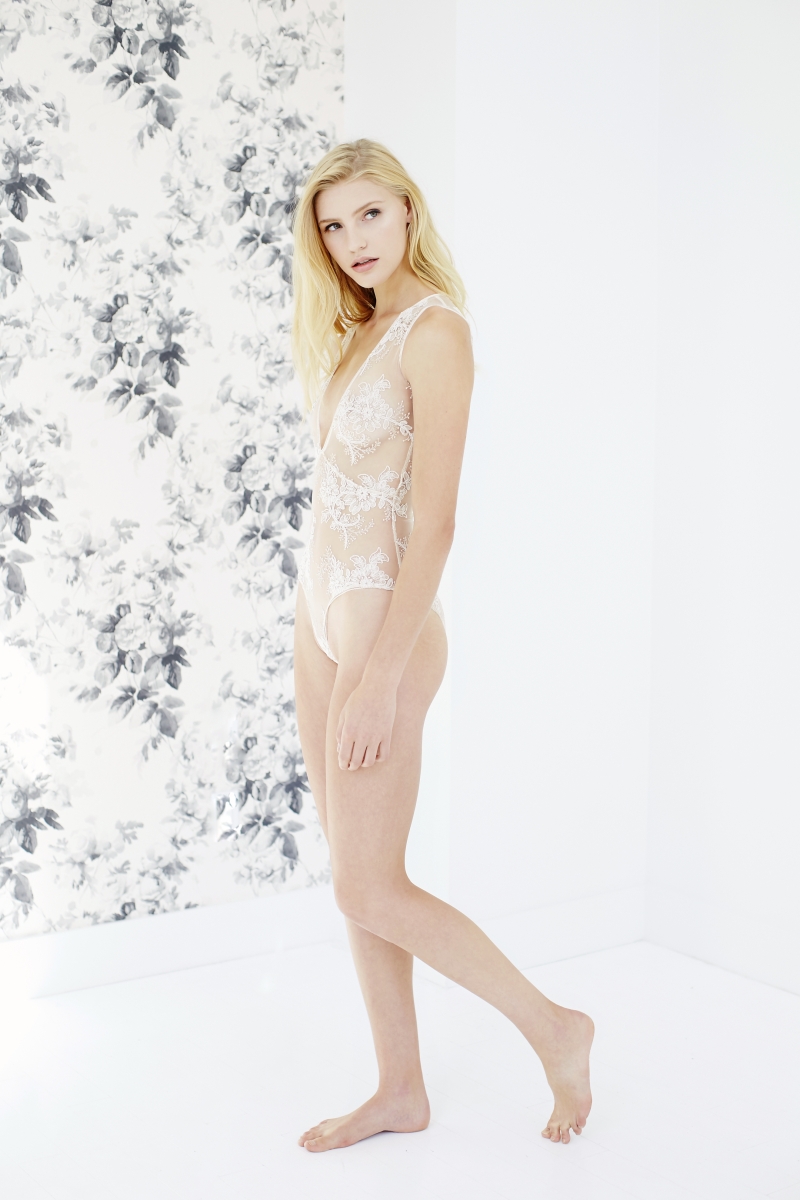 Lauren V-neck bodysuit, $180.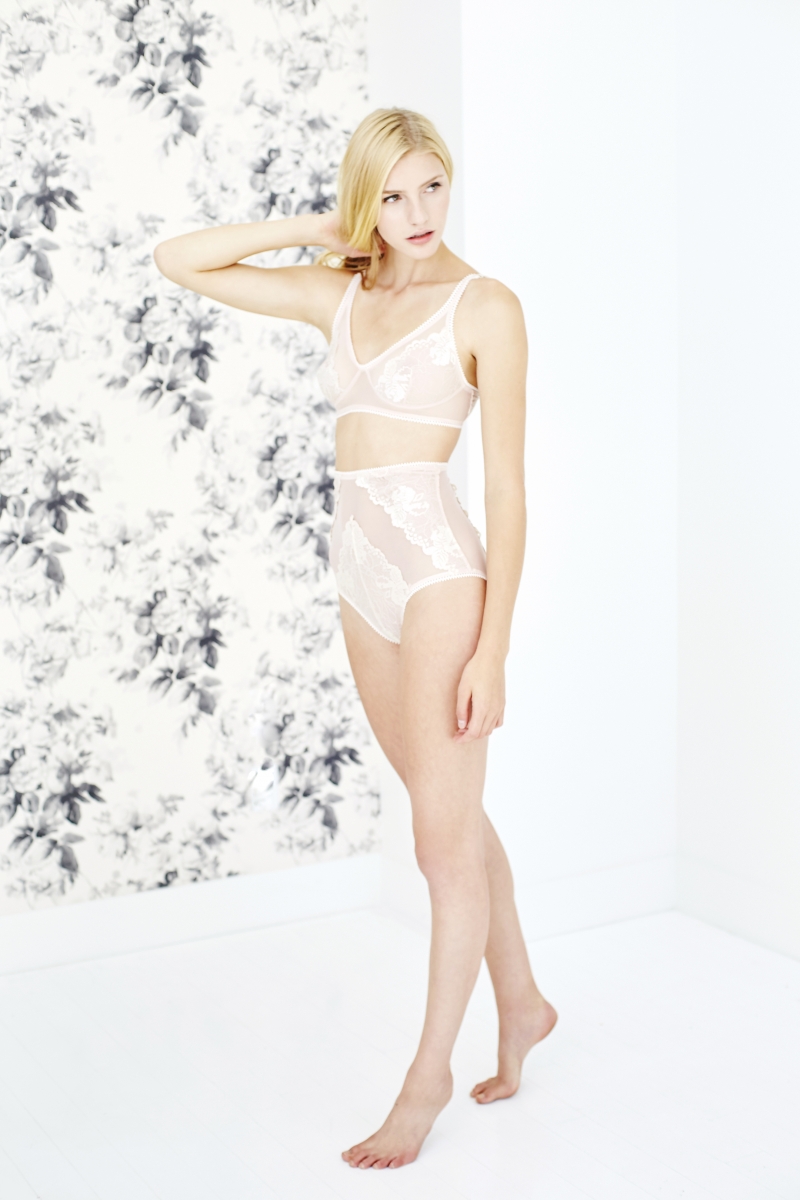 Rosie longline bralette, $90, and high-waisted brief, $60.