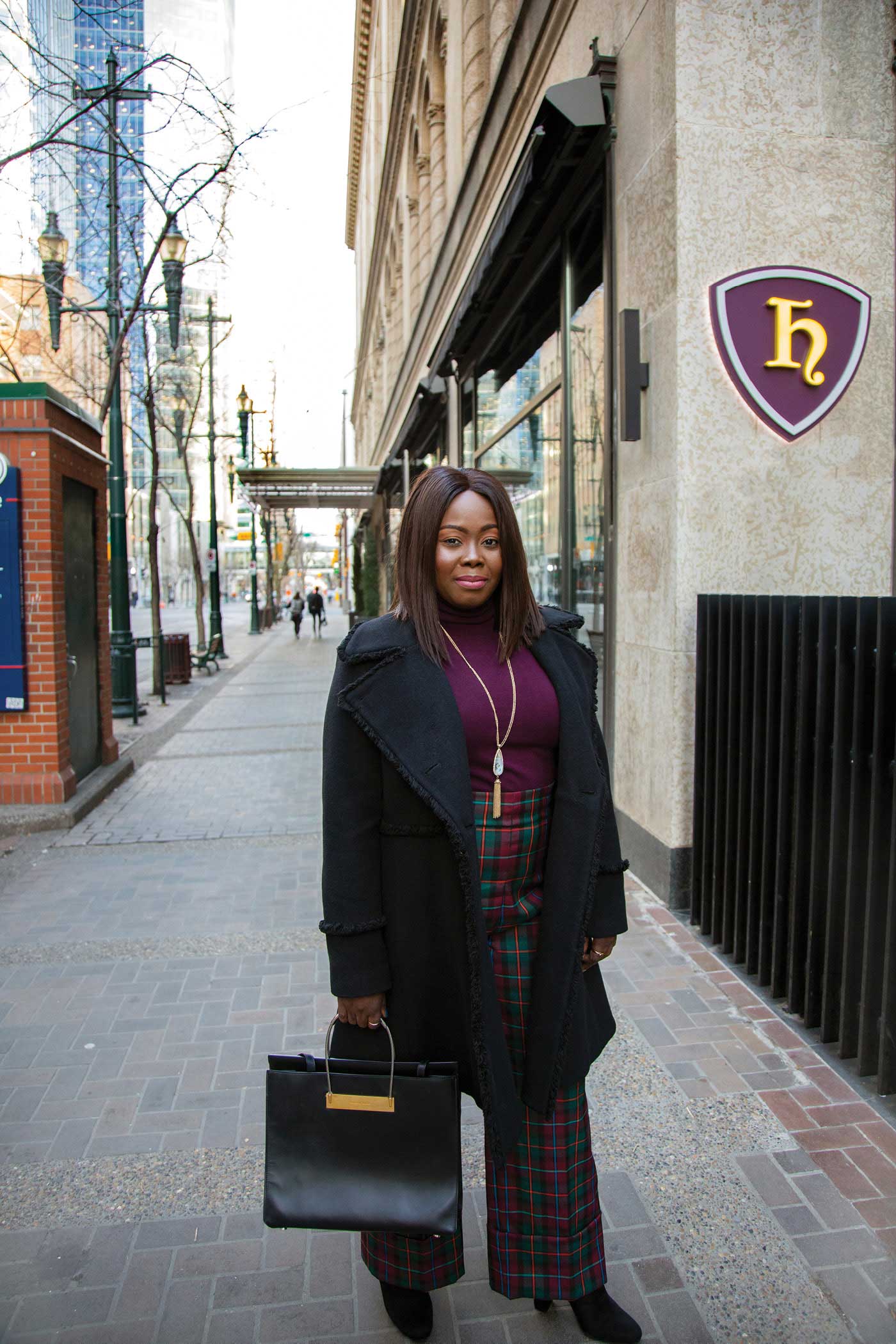 Describe your everyday style
Modern, conservative, comfortable, chic — a little bit of everything.
Describe this outfit and why you love it
I love this outfit because it can be worn in different ways and it can be switched up from work to girls' night out or for movie dates.
What is your style inspiration?
My everyday style inspiration is whatever vibe I am feeling at the particular moment. Sometimes I plan out my outfit for the next day the night before only to change everything when I wake up.
What inspired you to start your blog?
People tell me every Sunday when I dress up to go to church that they love my look, and that also happened a lot at my previous job. After I relocated to Calgary I started taking pictures of my outfits and posting them on Instagram and started my blog.
What style advice would you give to people in Calgary?
Be yourself, be comfortable and don't be pressured about what another person might be doing.
What's your current favourite thing to wear?
Oversized tops and exaggerated sleeves with leggings or straight jeans. It's easy to style with over-the-knee boots for winter and early spring.
What is your favourite clothing store?
I love Hudson's Bay, Saks Fifth Avenue and Nordstrom. I also shop at Shopbop, J.Crew and Zara. I love to shop both in-store and online.
What is your greatest extravagance?
Bags and shoes.
How often do you buy shoes and bags?
I love Chloé, Fendi and Gucci. I always treat myself to a gift at least twice a year — although it can be more!
What's your favourite shoe store?
I love Nordstrom, Saks, Shoe Company and Town Shoes.
What do you carry in your bag?
My phone, wallet, lip balm and gloss, car keys and any current book.
What are you currently reading?
The Crossfire series by Sylvia Day.
See more of Nike Adenipekun's style at nikemibynikes.com.