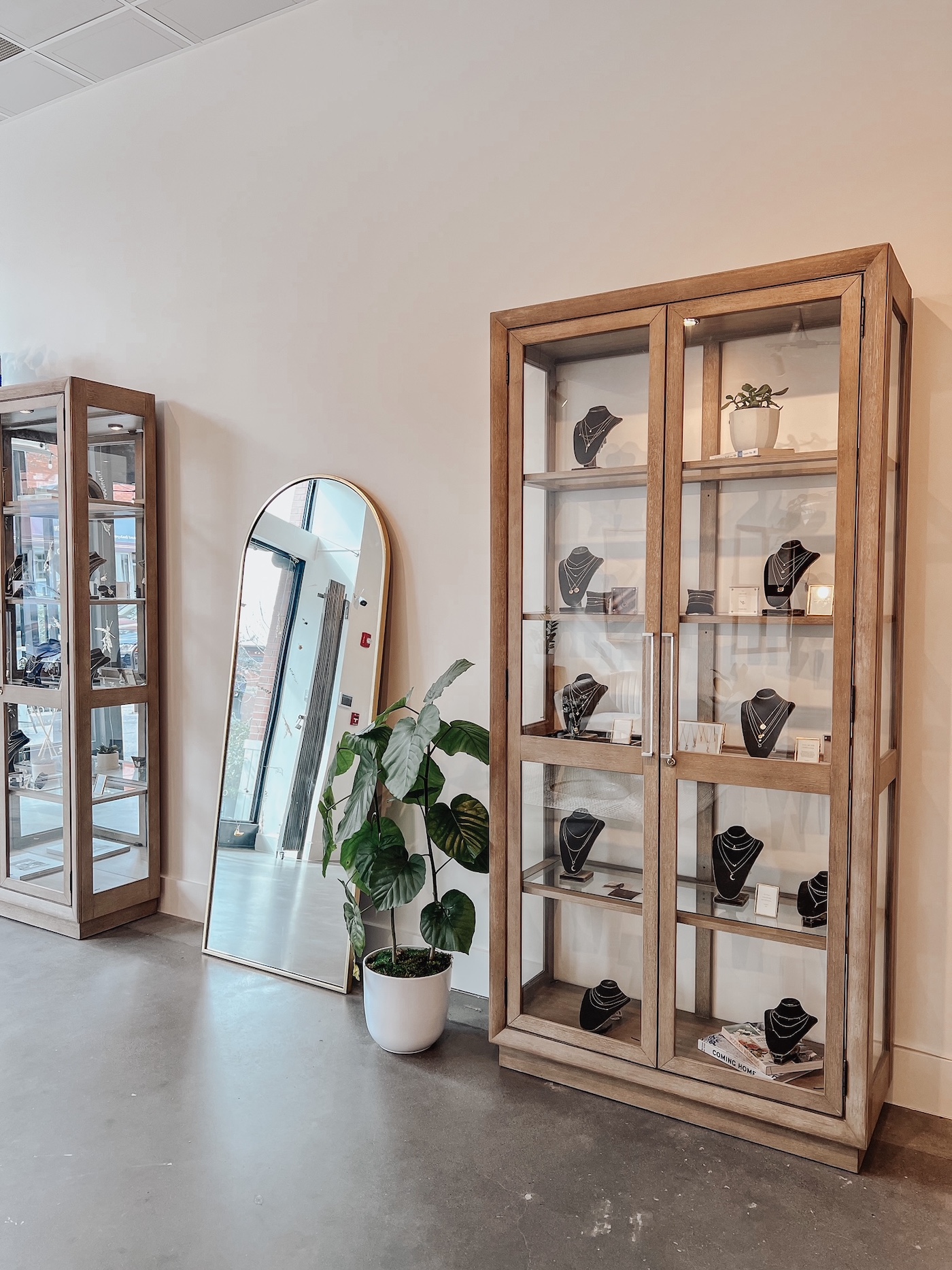 Timeless elegance meets modern design at Bluboho.
With four stores already well-established in Ontario, Bluboho, a business that sells handcrafted, ethically sourced jewellery, has opened its first location out west, right here in Calgary. The shop's name is a blend of the words "blue" (a nod to the water and sky) and "boho" (in honour of a free-spirited lifestyle), and it represents founder Maggie Aurocco's vision of broadening the way jewellery connects us to each other, the environment and the world at large.
Nestled in Mission, Calgary's Bluboho location embraces light colours, an occasional accent of greenery and an open-concept layout — the store's decor is understated in order to let the jewellery speak for itself. As for the jewellery, Bluboho features a wide selection of earrings, rings, bracelets and necklaces, with collections that represent themes such as wilderness, the ocean, wildflowers, love, growth, the night sky and more.
View this post on Instagram
Bluboho's connection to the environment goes beyond an aesthetic; the company is a member of 1% for the Planet, a global network of 4,000 businesses in 90 countries that pledge to give a minimum of one per cent of their sales to organizations working to find solutions to the environmental crisis. Additionally, Bluboho's packaging is made from recycled, reusable and compostable materials, and customers are offered $5 off their purchase if they provide their own packaging or wear their piece out.
Bluboho's jewellery is also designed to be mendable, re-sizable and long-lasting, so that pieces can remain in families for generations.
While the store has a selection of engagement rings made from repurposed diamonds, its largest collection is of sapphire engagement rings, which are rising in popularity. Plus, in terms of durability, sapphires are a runner-up only to diamonds, and their wide array of colours — from deep blue to lighter pinks and greens — make them a versatile choice when it comes to finding a ring as special and unique as your partner.
2207 4 St. S.W., 587-716-0106, bluboho.com