The Marda Loop business area is known for its great shopping and dining, especially when it comes to highlighting locally owned restaurants and retailers. A new shopping centre, Henry Block, joined the fray recently, bringing a new group of shops, eateries and services to the already existing Shops at Avenue Thirty Four.
Henry Block is an expansion on The Shops at Avenue Thirty Four, a set of two heritage homes built in 1910 and renovated to house a number of restaurants and retailers. The Shops at Avenue Thirty Four started with Gardenia Flower Boutique in 2019, and eventually expanded to the property next door, creating a collection of shops with a European feel. These businesses include French café La Comptoir By Francois, Little Bow Fibre Company and La Hacienda Speakeasy.
Now, Henry Block, located next door to the two heritage homes, brings a new space for retailers in Marda Loop. Henry Block provides smaller businesses the opportunity to have a storefront and a space to collaborate with other like-minded businesses. Henry Block includes a mix of new (and coming soon) retailers, restaurants and services, and even public art provided by Christine Klassen Gallery.
Here are the spots to stop and shop at Henry Block.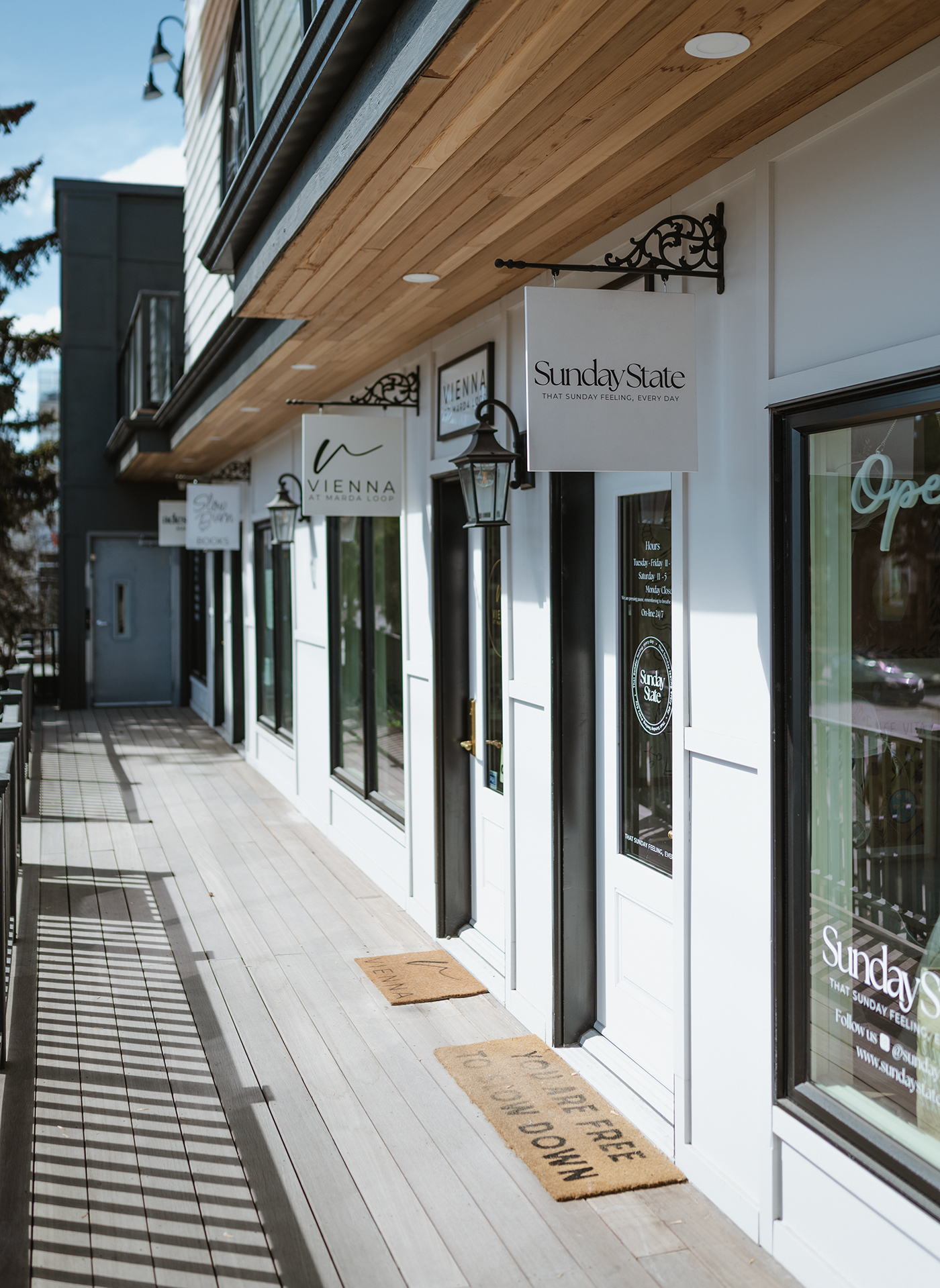 View this post on Instagram
This shop carries men's fashion and lifestyle products at a reasonable price. Here, you'll find items like shaving and grooming products, clothing, accessories and more.
View this post on Instagram
Located on the ground floor of Henry Block, stop by Avitus Wine Bar for excellent wines, cheeses, charcuteries and pickles. This spot offers a sociable and luxurious vibe.
View this post on Instagram
Calgary-based tattoo artists Melissa Bennett and Rob Adams now operate out of this tattoo shop in Henry Block.
View this post on Instagram
Cain Beauty is a cosmetic aesthetics lounge specializing in procedures like permanent make-up, lashes and brows. With 14 years of experience in the field, Cain Beauty offers luxury products and experiences at its new Marda Loop location.
View this post on Instagram
If you're on the lookout for candles, Little Rituals Candle Company is the place to go. Little Rituals stocks all varieties of candles, made with natural ingredients and in styles ranging from modern to vintage to match any space.
View this post on Instagram
Meadowlark was started by a brother-and-sister team of toy-makers, and creates hand-crafted wooden toys with a cute and minimalist design aesthetic. Alongside the handmade toys, Meadowlark also stocks a variety of boutique toy brands, with an eye for toys that stimulate childhood development and learning.
View this post on Instagram
Specializing in facial and beauty treatments, The Skin Shop offers skincare treatments and products to continue your beauty routine at home.
View this post on Instagram
Slow Burn Books is a boutique book store focused on romance novels. There's something for every romance novel fan here, whether you're looking for stories on LGBTQ+ romances, fantasy, contemporary and more. Slow Burn Books opens on May 6.
View this post on Instagram
Sunday State stocks products sourced from around the world, with an emphasis on finding items that have that "lazy sunday vibe." Expect to find everything from clothing and home goods to beauty and wellness products.
View this post on Instagram
This Okotoks-born company now has a space inside Henry Block, selling a selection of freshly made, ready-to-eat and frozen meal kits. Recipes are constantly changing, so there will always be something new to try. Plus, grab a Just Baked cake jar for an easy dessert afterwards.
View this post on Instagram
Vienna at Marda Loop is a collaboration between Italian-inspired homeware store Siena Style and jewellery designer House of Avorio. The store carries homeware and jewellery pieces from both makers, combining their individual design sensibilities in one retail location.
All businesses operate out of 1934 34 Ave. S.W.