For many brides-to-be, finding the perfect dress is one of the most important parts of preparing for their wedding day. Thankfully, Calgary's newest bridal boutique is making it easier to find modern, Canadian bridal fashions.
Lovenote, which opened in Inglewood in January, is the Vancouver-based design studio and bridal boutique's first Alberta storefront. Founder Gaby Bayona launched Truvelle, her first bridal brand, out of her apartment in 2013. Since then, the company has opened a Vancouver bridal boutique called Truvelle Flagship (soon-to-be renamed Lovenote), a 10,000-square-foot Vancouver warehouse where all the company's dress lines are made, and now, the Calgary boutique.
Lovenote's calling card is its modern, minimalist aesthetic, so don't expect to find pouffy, rhinestone-covered ballgowns inside the Inglewood shop. Instead, most of the dresses feature modern lace patterns, delicate beading or embroidery and a mix of fitted and flowy silhouettes draped in materials like chiffon, crepe, lace and tulle.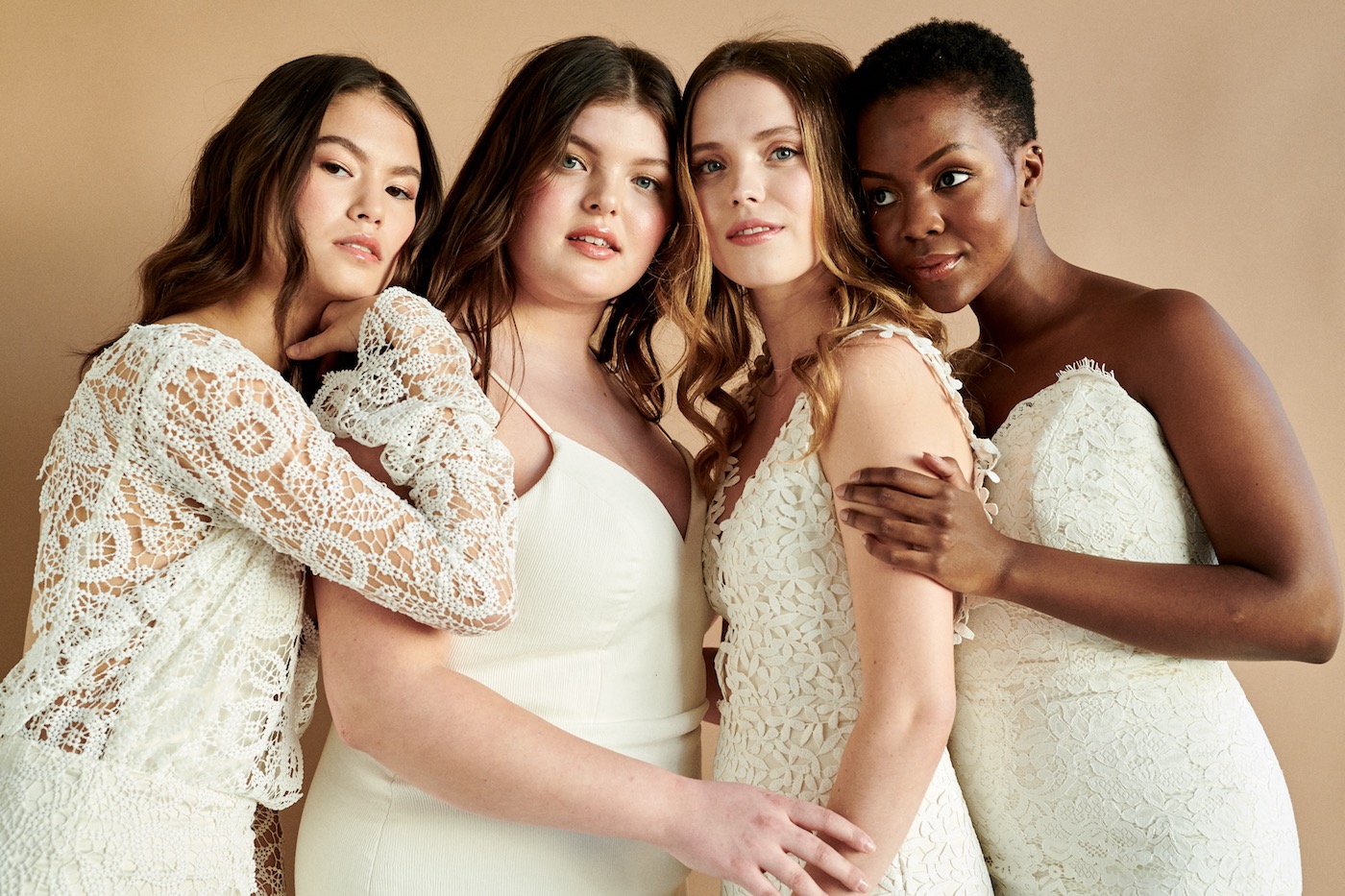 Lovenote will carry all four of the company's dress brands, which are designed by Bayona and made in Vancouver. The Truvelle brand features a-line dresses with flowy, chiffon skirts, while the Laudae brand is more fitted. The company's two newest brands, which will only be available in the Calgary store to start, are a crepe dress line called Aesling and a plus-size line called Halseene that is coming soon. The shop also carries Belgian brand Rembo Styling and Australian brand Karen Willis Holmes.
Lovenote carries dainty, unique accessories by New Phrenology, Olivia the Wolf and a.b. Ellie to complement the dresses — think fringe-trimmed veils, wax flower hairpins, dainty crystal headpieces and belts, organza earrings and more.
Bridesmaids (and wedding guests) can also get in on the action here. Vancouver clothing company Park + Fifth has its own small shop within Lovenote where guests can find modern dresses for special occasions, graduations and bridal parties. The best part? When a store describes a group of its dresses as "the un-bridesmaid collection," you know you'll be able to actually wear these dresses again after the wedding.
1317 9 Ave. S.E., 604-225-6789, lovenotebride.com