Photography by Jackie Duncan; Styling by Ivan Jimenez; Model Ashley C. (Sophia Models); Makeup by Katrina Martinez; Hair by Michelle Truong (Diva Salon); Photoshoot location cSpace
Sheer Fabrics and Statement Earrings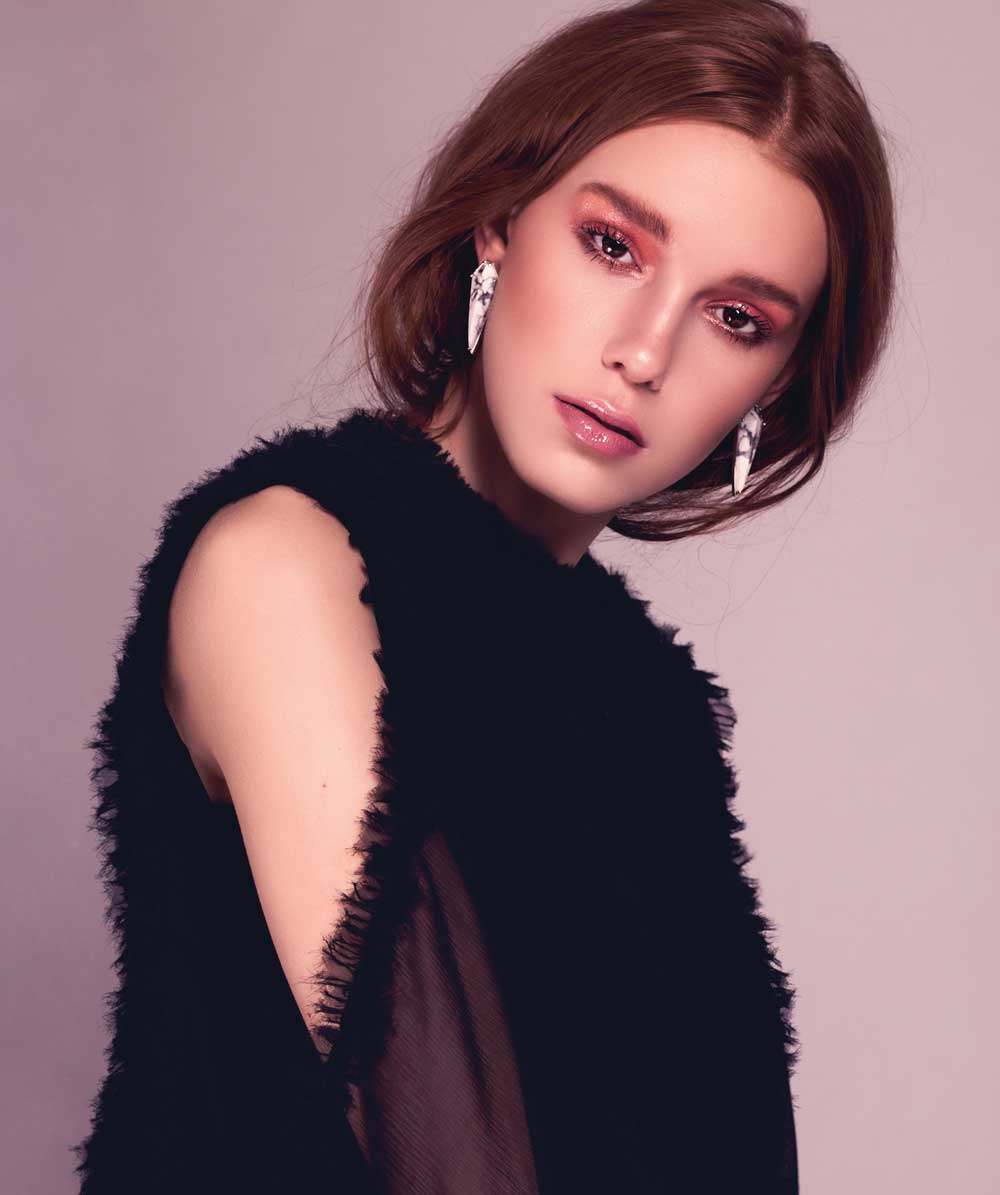 Alexie black top, $530, from Holt Renfrew; Tavani statement earrings, $115, Hillberg & Berk.
Flowing Stripes and Easy Flats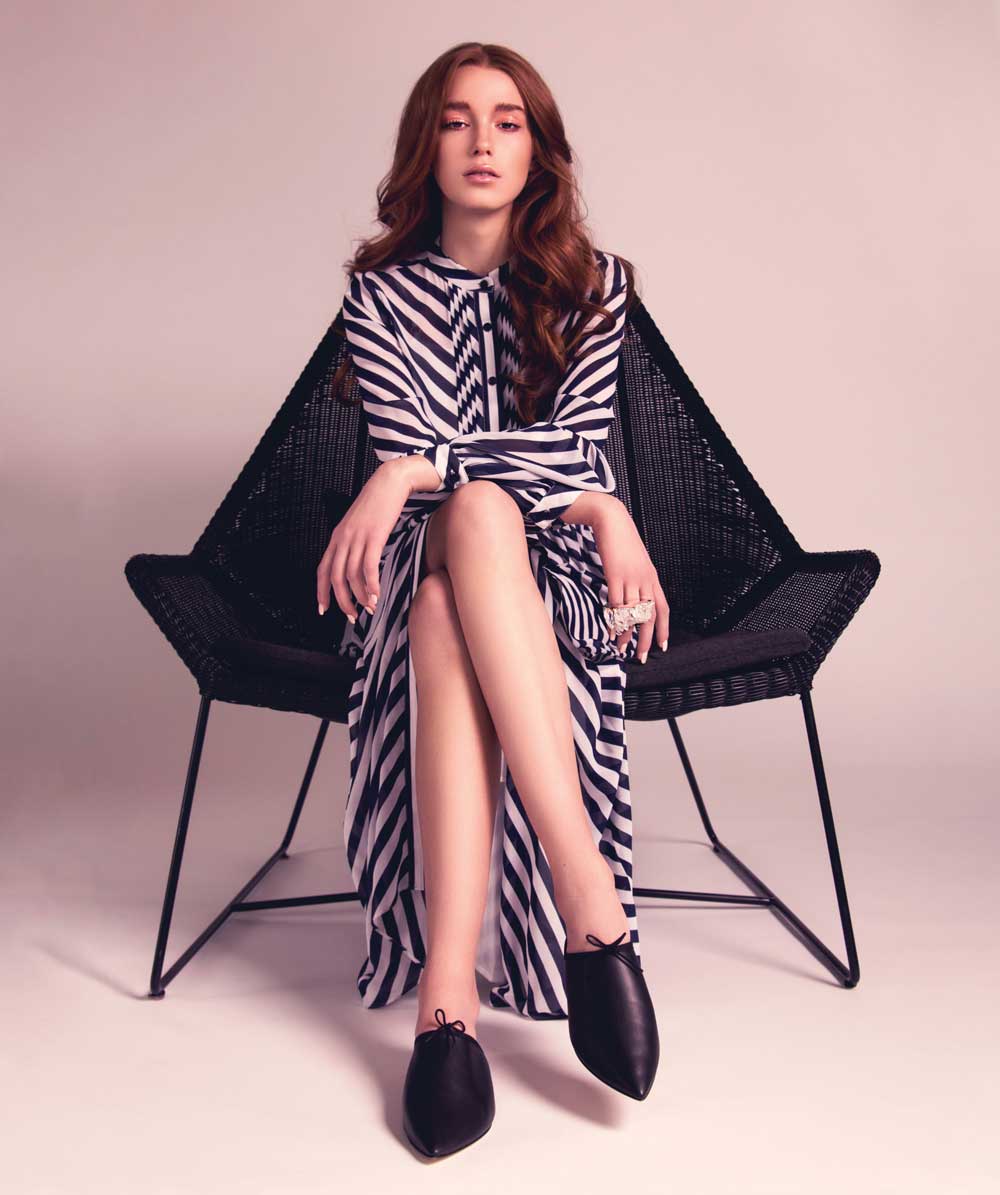 Bias-stripe midi dress, $250, by Michael Michael Kors; double-quartz cluster ring, $130, by Kate Hewko; Repetto Fayza shoes, $315, from gravitypope; Breeze highback outdoor chair, $1,820, from Maria Toms.
Art as Prints, Fancy Pants and the Return of the Fanny Pack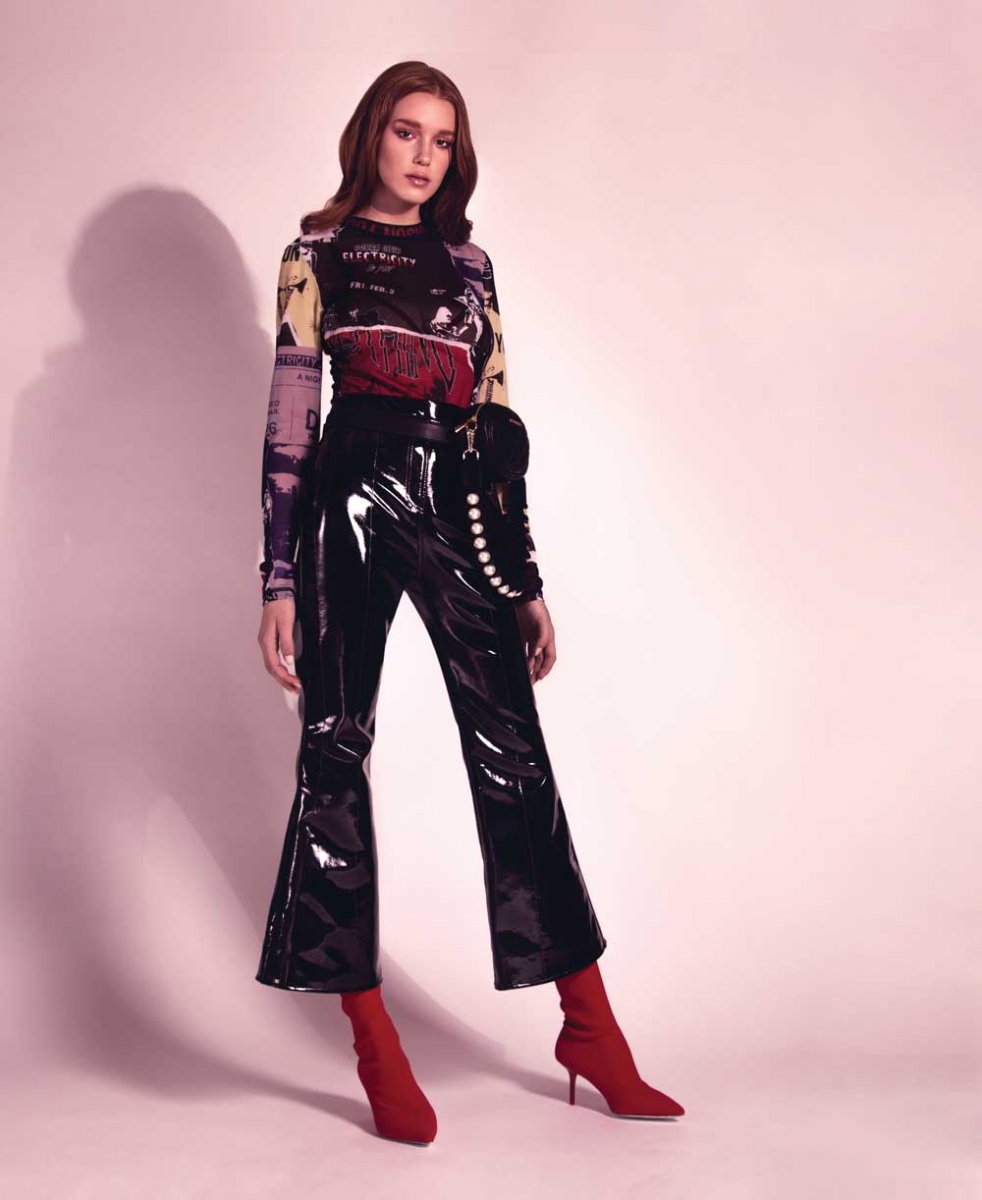 Alexander McQueen top, $295; DKNY bra, $40; Ellery pants, $1,245, all from La Maison Simons; boots, $140, Pounce bag, $40, both from Aldo; handbag strap, $89, by Kate Hewko.
Mashed-up Prints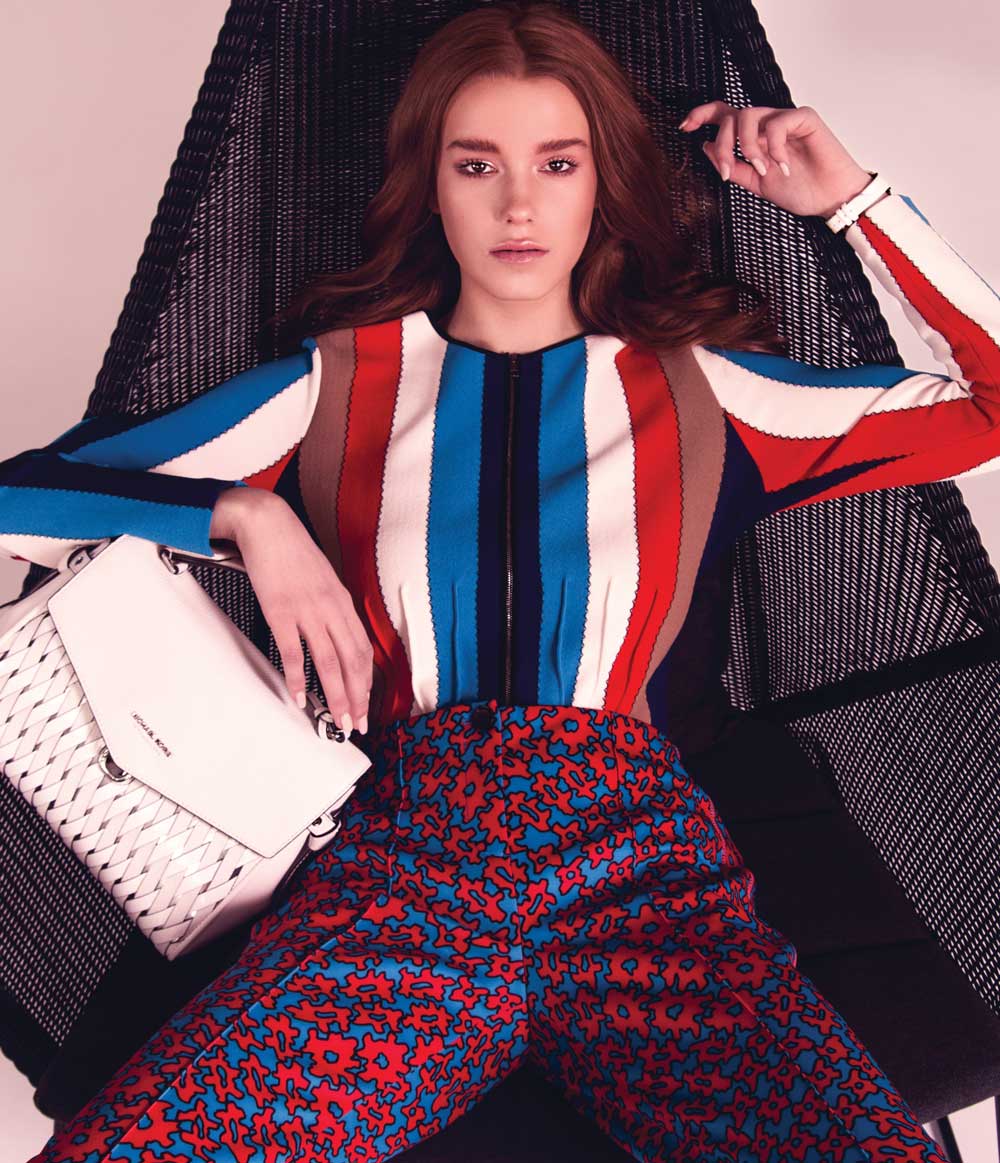 Marc Cain top, $600; Marc Cain pants, $270, both from La Chic; Bristol handbag, $398, Michael Michael Kors; watch, $15, H&M.
Transparent and Plastic Everything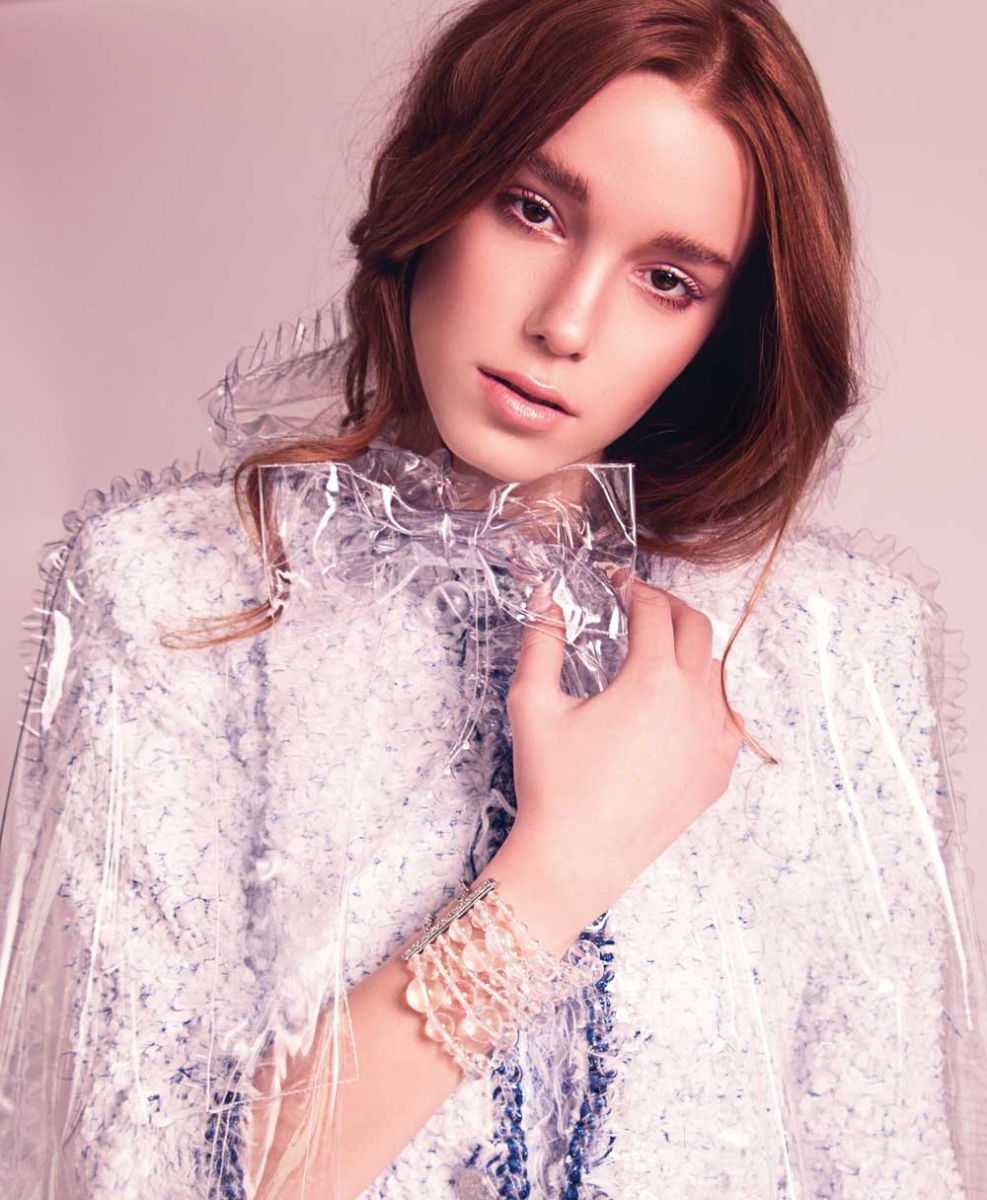 Rain jacket, tweed jacket, crystal bracelet, crystal necklace, all by Chanel. Prices on demand.
Dark Denim and Bejewelled Shades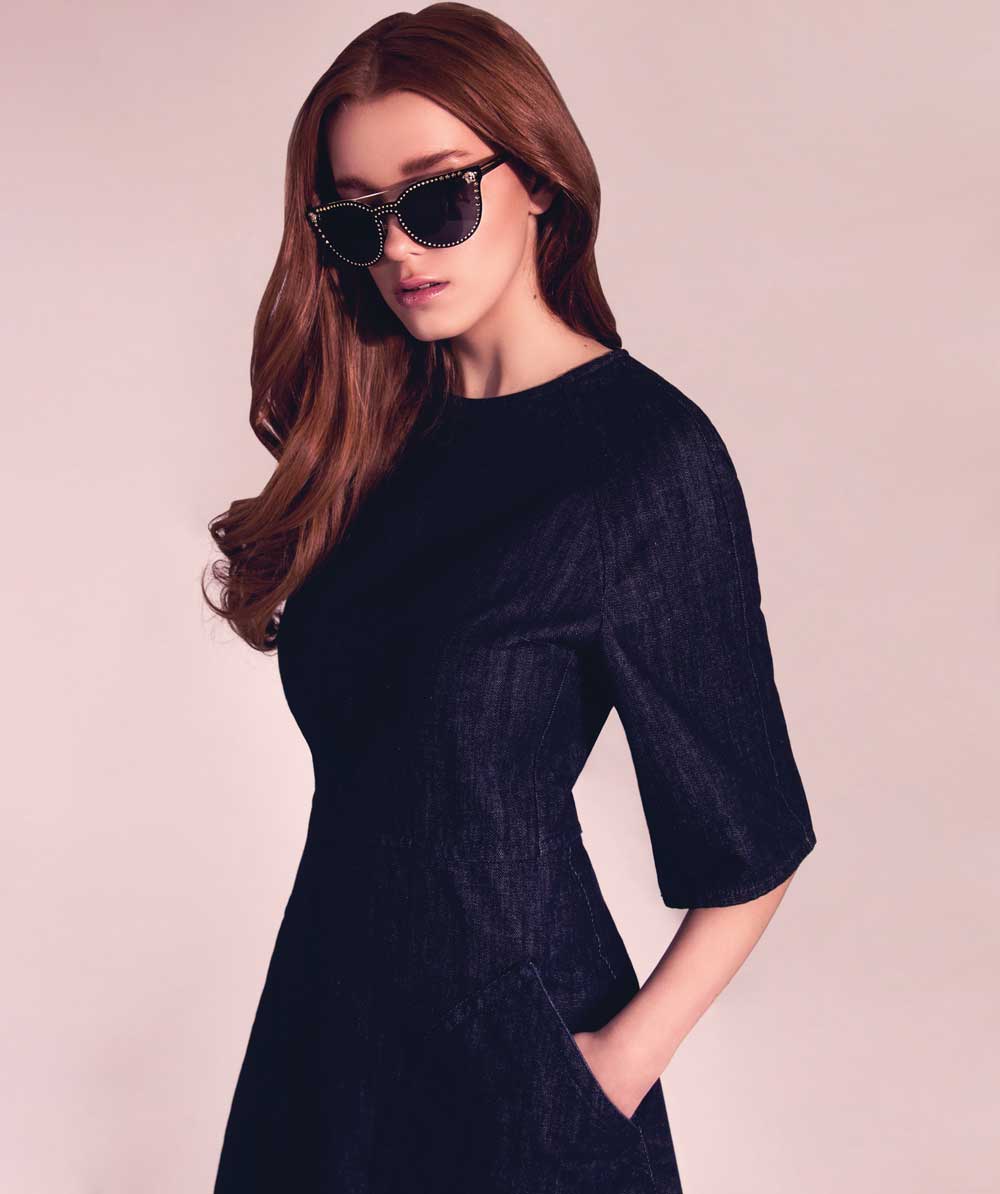 Denim dress, $580, from gravitypope; Versace sunglasses, $530, from Nordstrom.
Floral Prints, Fancy Trench Coats and Embellished Boots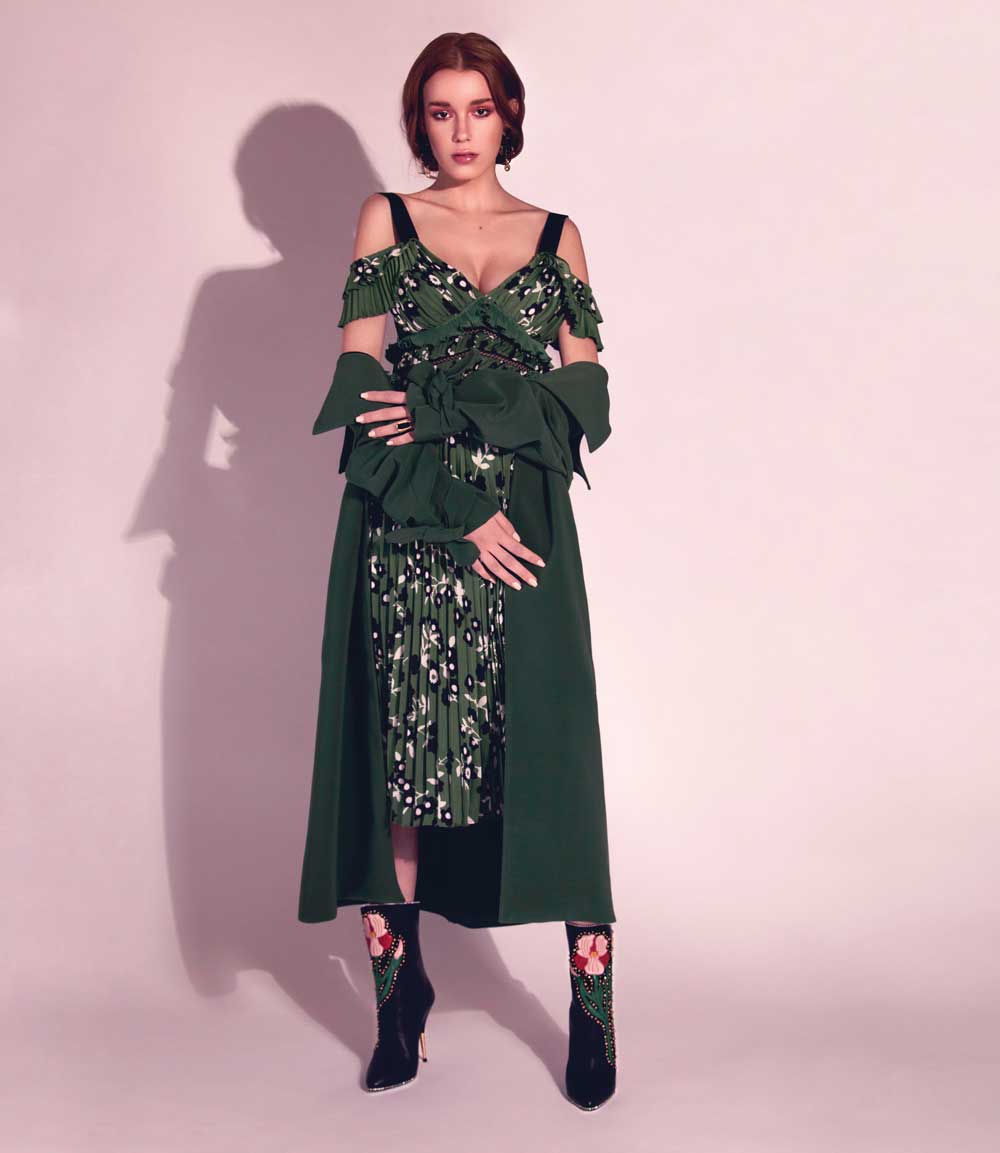 Self-portrait dress, $690, from Holt Renfrew; trench coat, $99, H&M; Gucci Texas boots, $2,855, from Holt Renfrew; black tourmaline raw gemstone ring, $98 by Kate Hewko; earrings $15, Aldo.