Location: 17, 2500 4 St. S.W., 403-457-3377, modernmenswear.ca, @modernmenswear
Origins: Modern Menswear opened in September of 2014. Owner Drew Rudichuk wanted to bring unique and, as the store name states, modern looks for men to Calgary. His personal style aesthetic and fashion vision are showcased in the designs he chooses to bring to his store.
Sells: The store carries a number of brands originating from Europe, and most are focused on Scandinavian fashion, as they share a similar vision for design and subtlety that we do in Calgary. Brands include Han Kjbenhavn, Wood Wood, Wemoto and Ontour.
The Space: Walking into Modern Menswear feels like you're entering a super chill club for men, with wooden flooring and shelving units, funky wallpaper, and knick-knacks that speak to the vibe of the clothes showcased in the space. You'll find old-school bottles of liquor, shelves suspended by ropes, boomboxes and speakers from the '80s, bold and unique art on the walls. The clothing is showcased in a clean, tidy and funky ways, such as the row of pants hung from the building's pipes.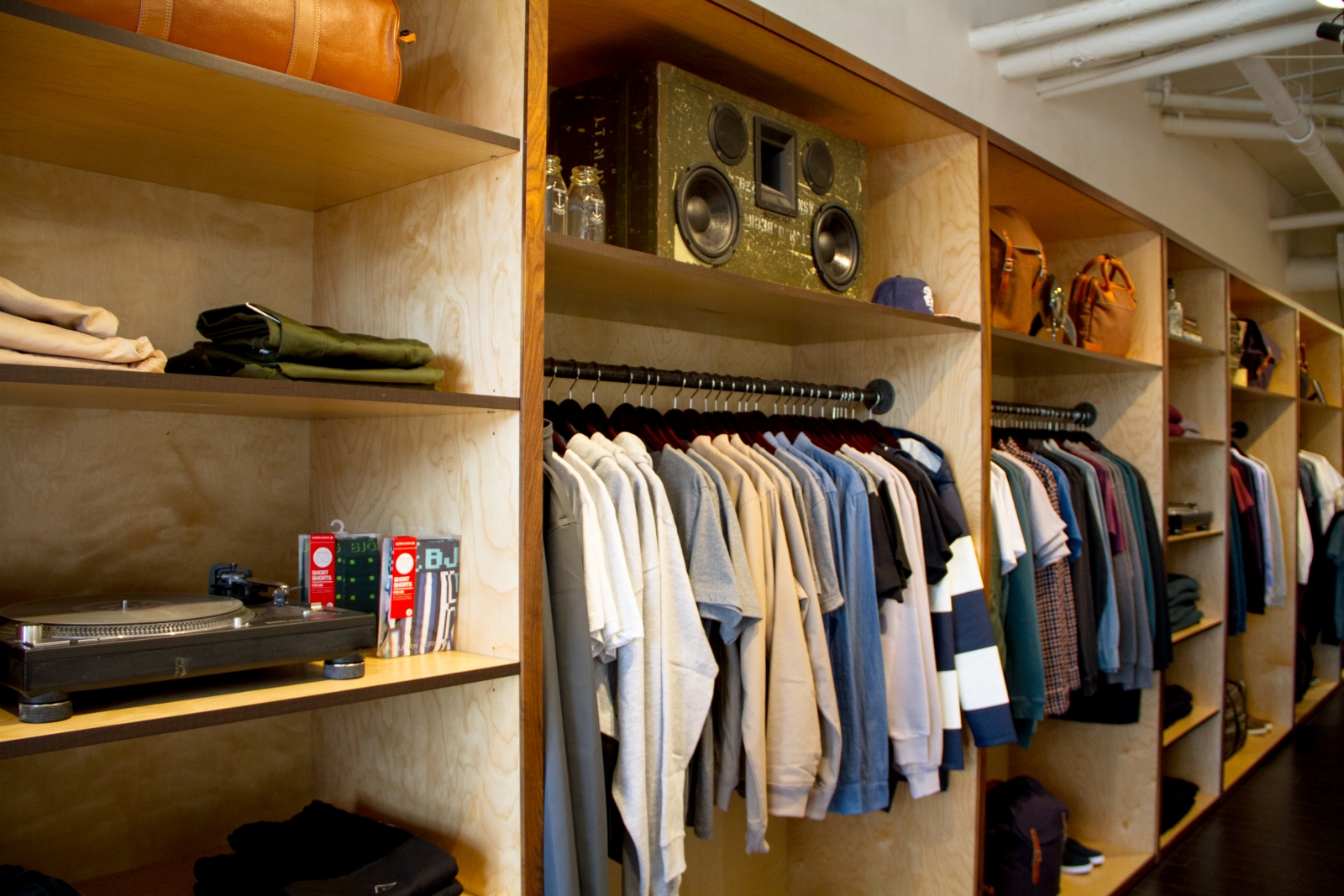 The store has a cool vibe, with retro boomboxes and record players displayed throughout.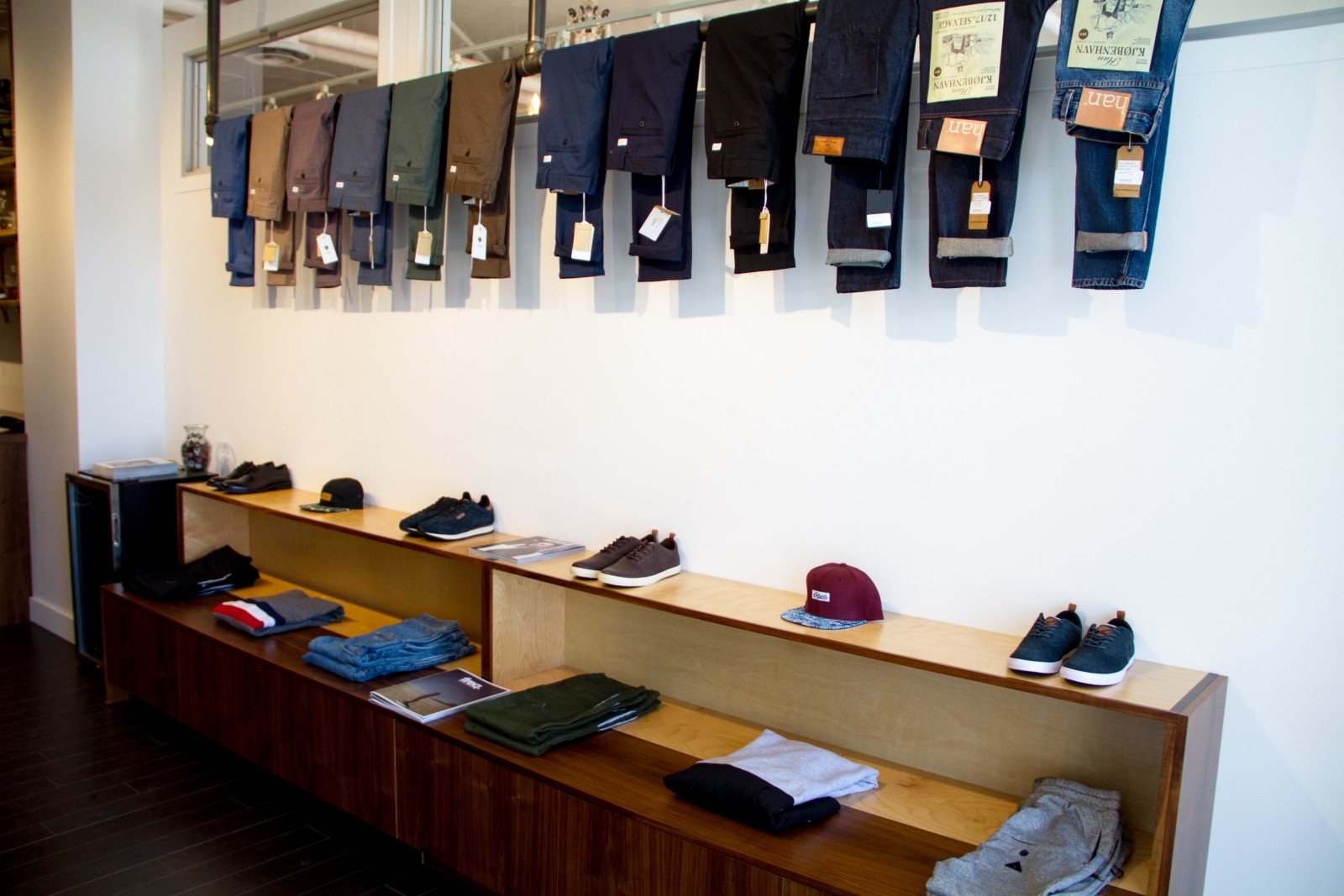 Denim is hung from the building's existing pipes makes.