Store Spotlight: Reid's
This Calgary store is the go-to place to find the city's best selection of writing instruments and stationery.
By Aldona Barutowicz
Reid's is located in the heart of the trendy 17th Avenue S.W. shopping district.
Photography by Aldona Barutowicz
Name: Reid's
Where to find it: 710 17 Ave. S.W., 403-229-4400, reidstationers.com
Origins: Reid's is a family owned-and-operated store established in 1984 by John and Moira Reid. Twenty-five years later their legacy is still going strong as Reid's continues to offer Calgarians the best in writing instruments, stationery and more.
Sells: Reid's is Calgary one-stop shop for stationery, writing instruments and party supplies. But their selection of giftware, greeting cards, books, toys, art supplies and seasonal merchandise makes it a browser's paradise. In store services include special orders, wedding invitation printing, custom stationery, helium balloon bouquets and party ideas.
Here you'll find brands such as Moleskine, Monblanc, Ritzenhoff, Riedel, Papyrus, Alessi, Kikkerland and more.
Best Buy: Pens. Reid's specializes in fine writing instruments and pens. It has a vast selection to choose from, including limited edition items and luxury brands you might not find anywhere else. They are the largest fountain pen and ink store in Western Canada and they offer pen repair services. They even have a writing instrument specialist on staff.
The Space: Reid's offers over 6,000 square feet of shopping and it's a burst of colour the minute you enter its doors. Teal polka-dotted paper is used as a backdrop to the store's many vignettes and product display shelves. Exploring shelf after shelf stocked full of specialty papers, accessories, stemware, mugs, notebooks and cards. Head to the back of the store to peruse their excellent selection of writing instruments.
---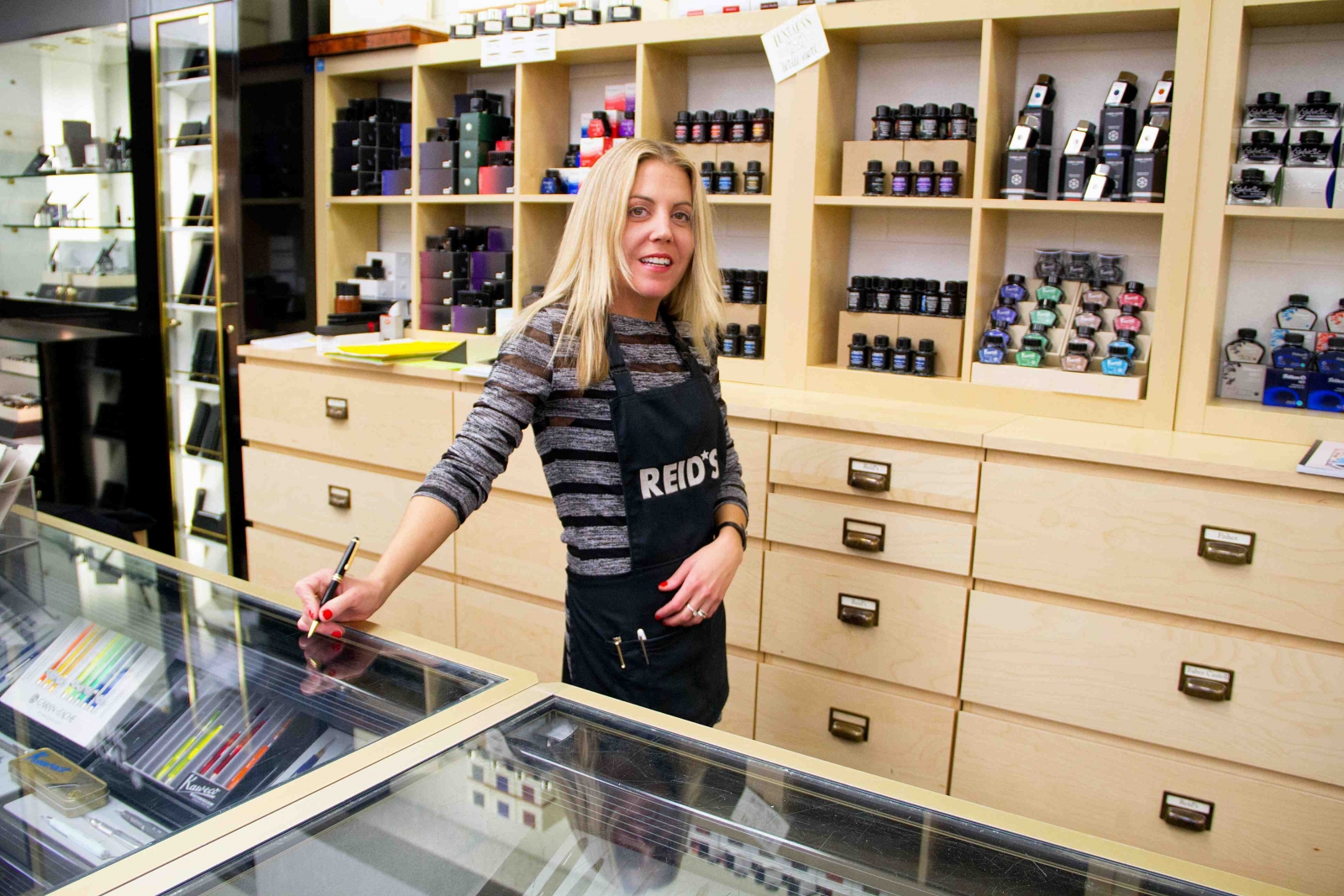 Finding the perfect pen can be tricky. Luckily Reid's employs a staff of experts. Kari Carvey, pictured here, is a writing instrument specialist, and she will make sure you find what's right for you.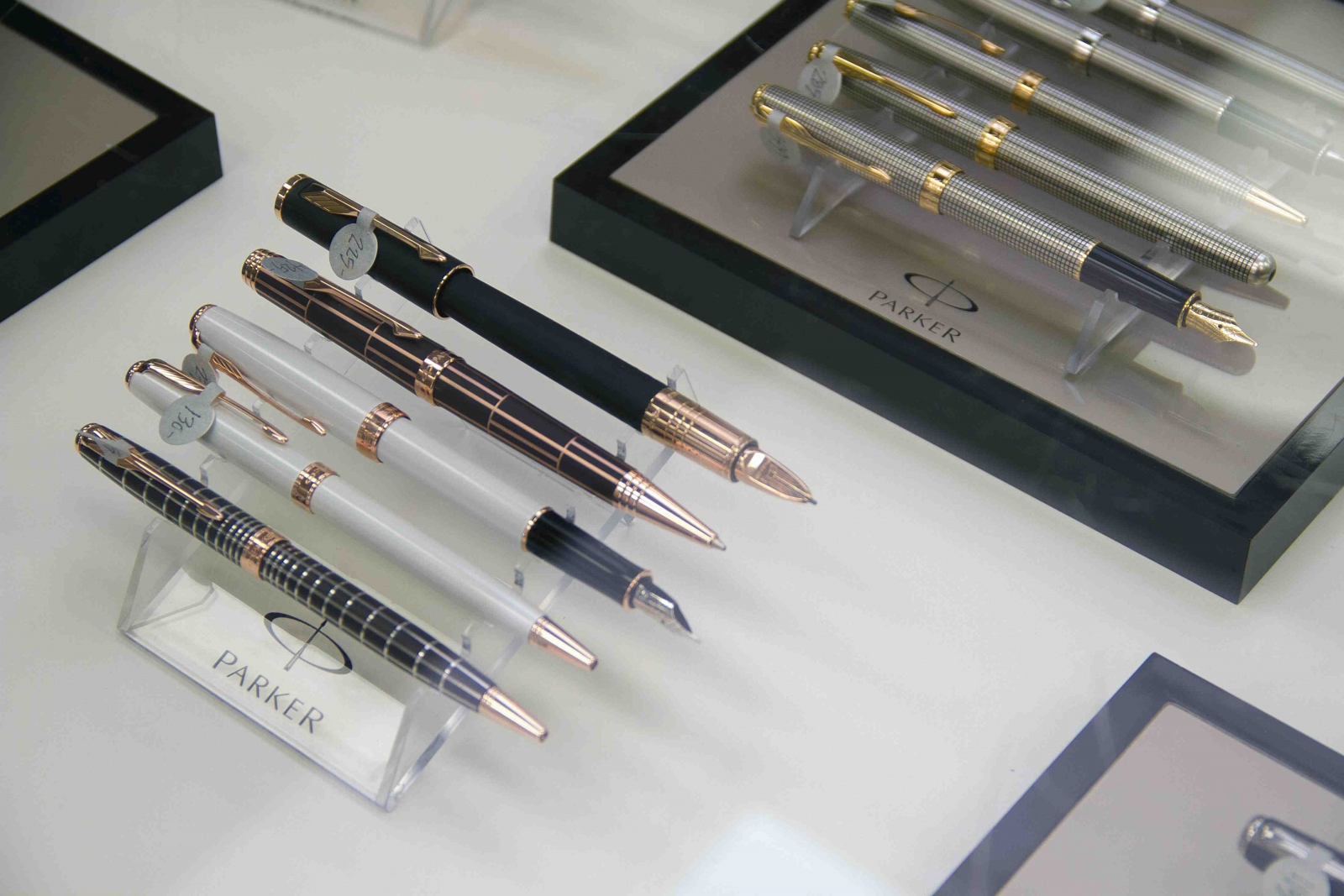 Reid's carries several high-end lines of pens, including Parker.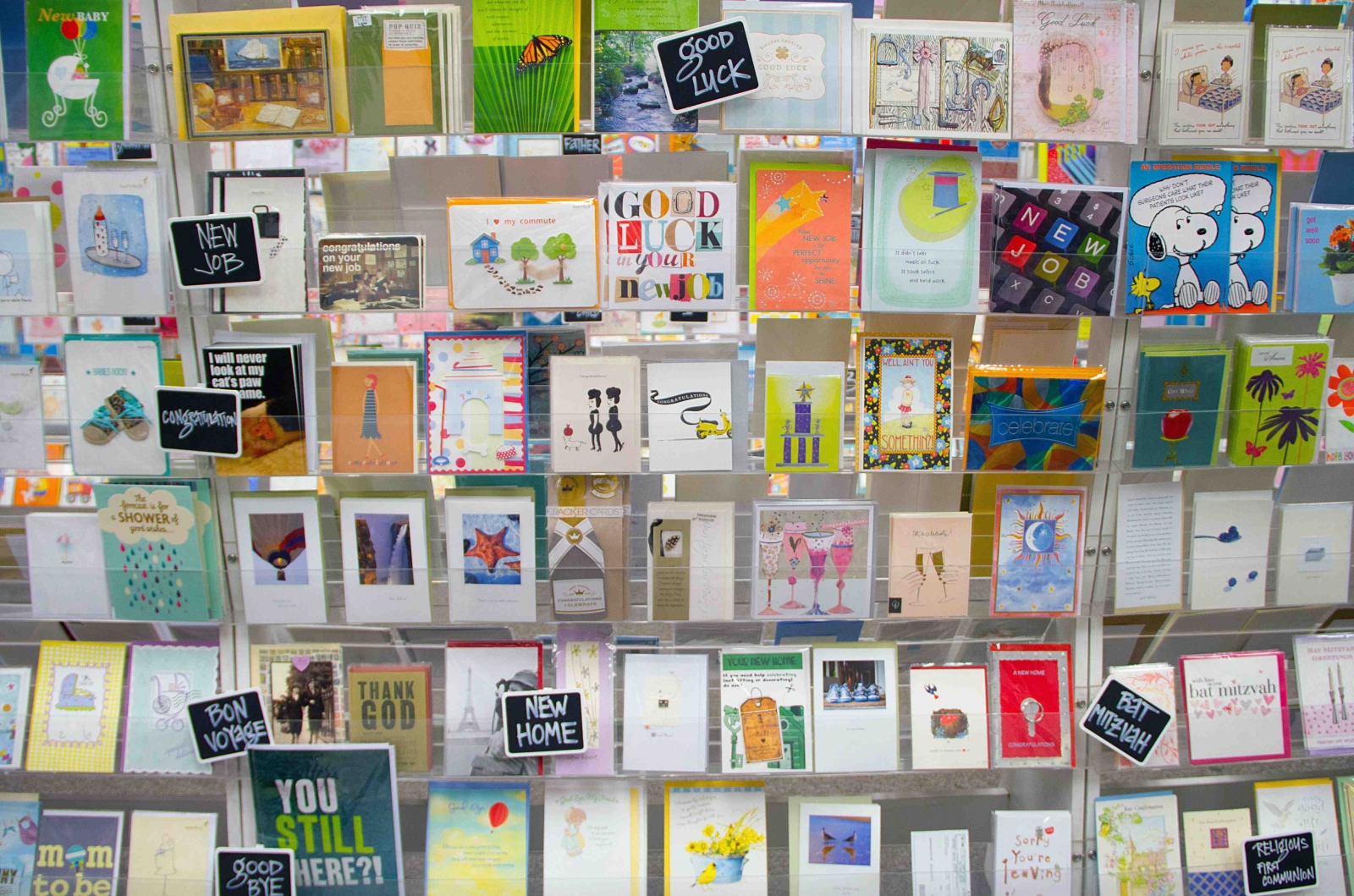 Pen in hand, check out their excellent selection of stationery, notebooks and greeting cards.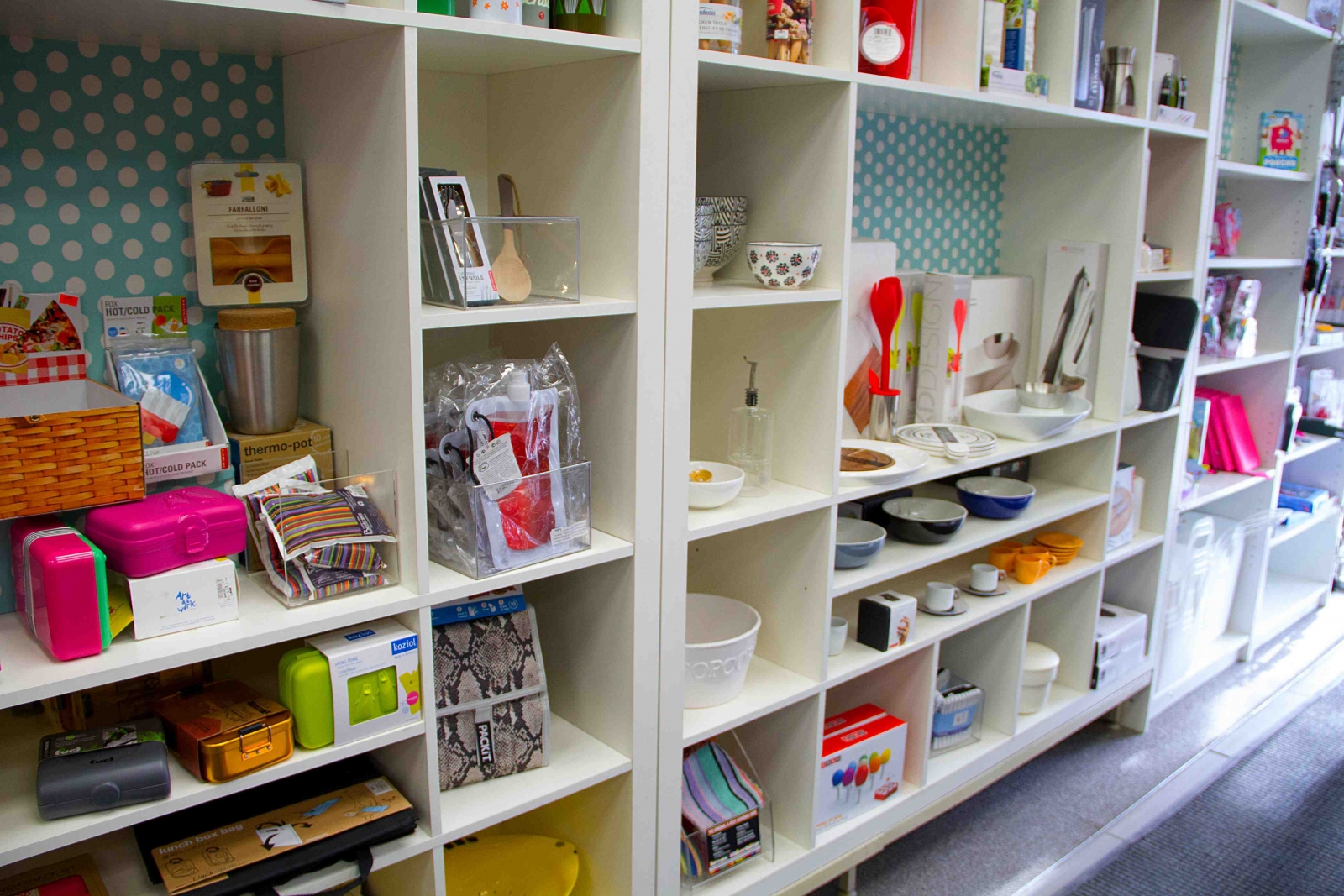 Reid's offers a vast selection of giftware, home decor, stemware and novelty items – all beautifully displayed throughout the 6,000-square-foot space.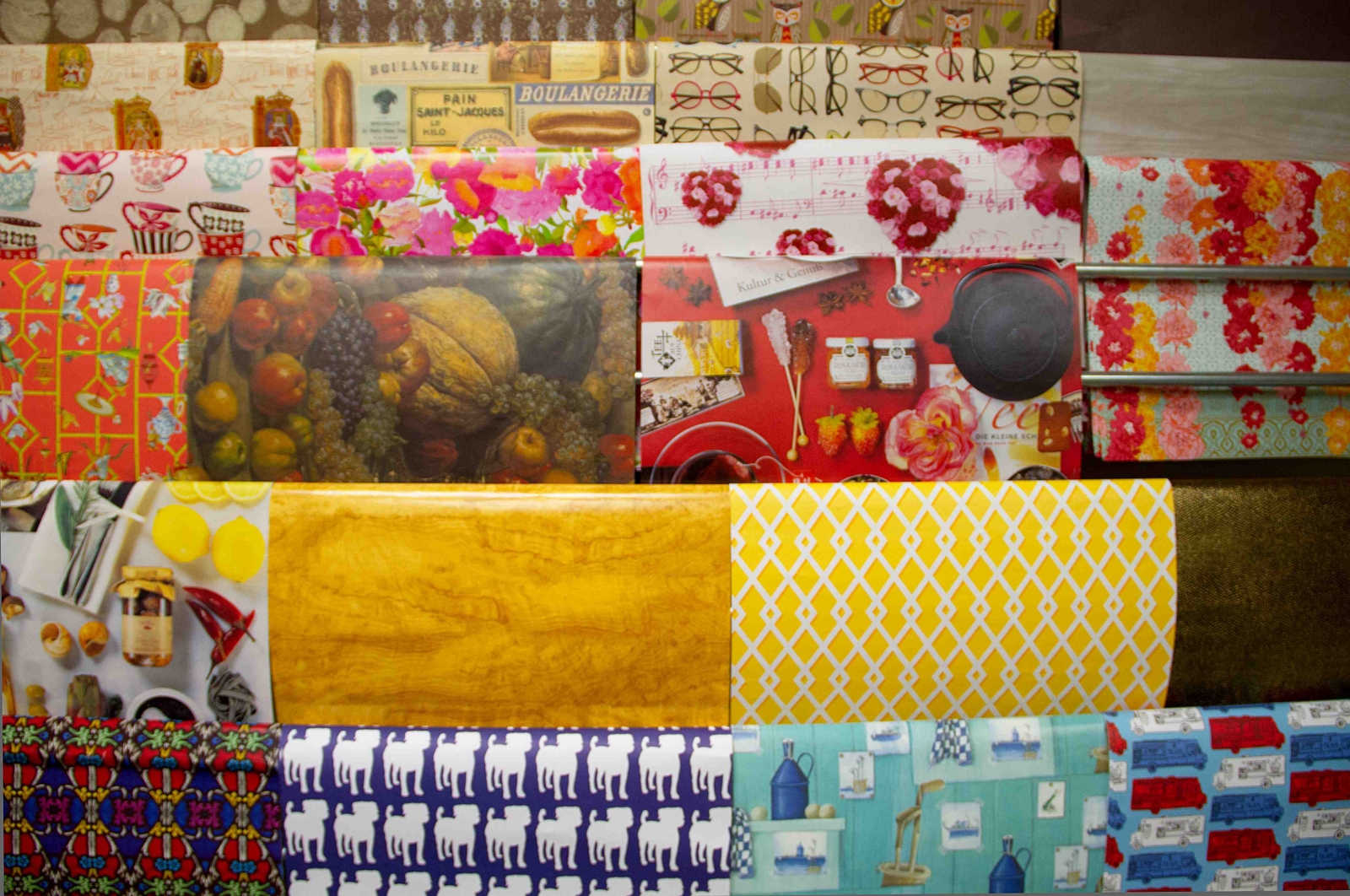 Pair your perfect gift purchase with the perfect gift wrap, and then have one of the friendly staff do the work for you.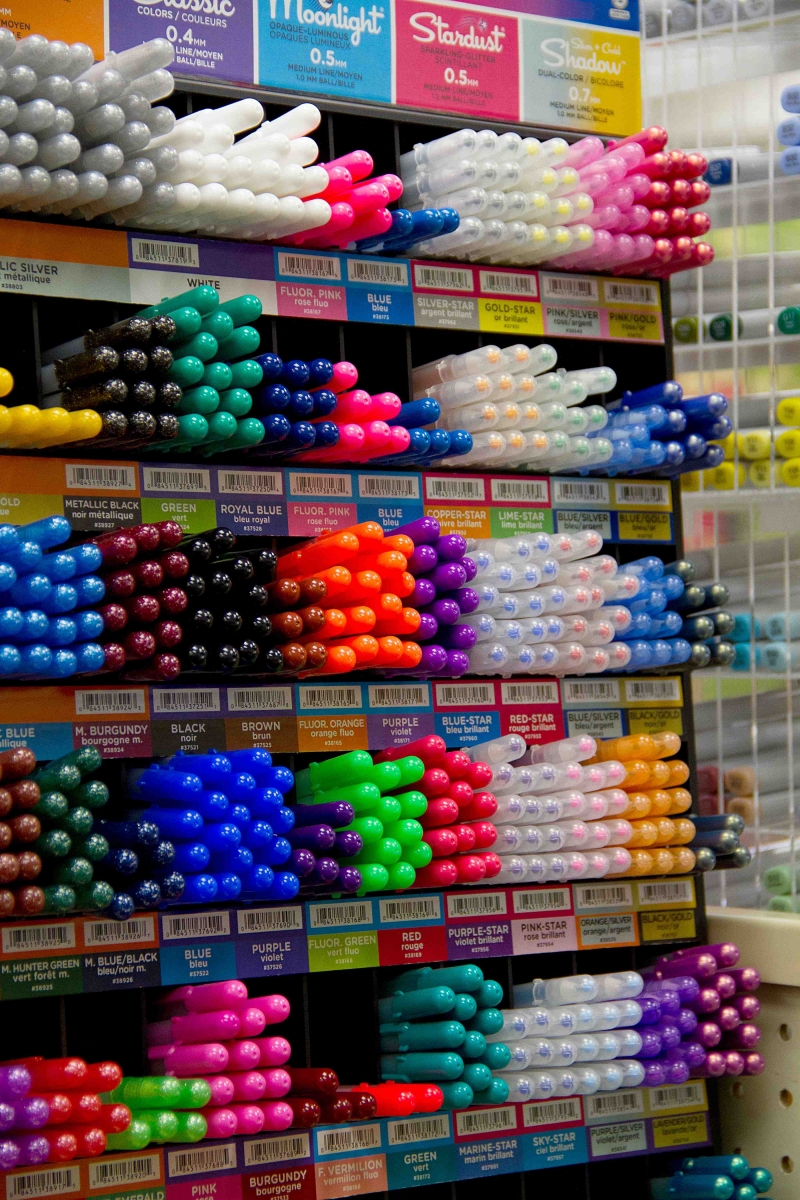 And don't forget: the selection of writing instruments at Reid's is unparalleled in the city. Buy one in every colour, just to celebrate that fact.
---
This story was part of Avenue's free weekly Style Newsletter. Sign up now and get home decor and fashion information and advice in your inbox every week.