Store Spotlight: Saje Natural Wellness
With a focus on connecting people to the healing power of plants, this boutique with five locations in Calgary is as natural as it gets.
By Aldona Barutowicz
Saje Natural Wellness's Mission location is an apothecary-style shop filled with natural skincare, essential oils and accessories.
Photography by Aldona Barutowicz
Name: Saje Natural Wellness
Location: 2308 4 St. S.W., 403-451-7195, and four other Calgary locations, saje.ca
Origins: Co-founders Jean-Pierre LeBlanc and Kate Ross LeBlanc set out to share natural wellness, and with 26 locations across Canada, they are well on their way to fulfilling their mission. They are focused and committed to honesty, integrity, and high quality, and with most of their products manufactured in Canada, the British Columbia-based company is able to regulate and ensure fresh ingredients and great quality.
Saje's business is rooted in a strong environmental commitment. All of its ingredients are derived from safe and renewable resources and its products have not been tested on animals. The packaging is simple, and made of recycled or recyclable materials.
Sells: The Saje brand and product line has expanded over the years to include hundreds of different essential oils, various wellness accessories and gift ideas. You'll find skin care items, lotions, body scrubs and washes, soaps, deodorants made from plant-derived ingredients. Saje's pure essential oils have therapeutic properties to enhance physical, mental, and emotional states of being.
Best Buy: Try Saje's Bath Swishes ($5), especially the Tranquility Bath Swish, which gently calms the mind and relaxes the body. Each bath swish comes with an inspiring message inside.
The Space: Saje's Mission location reflects the natural products that line the shelves, with wood flooring, and an apothecary-inspired decor. The space also smells amazing.
---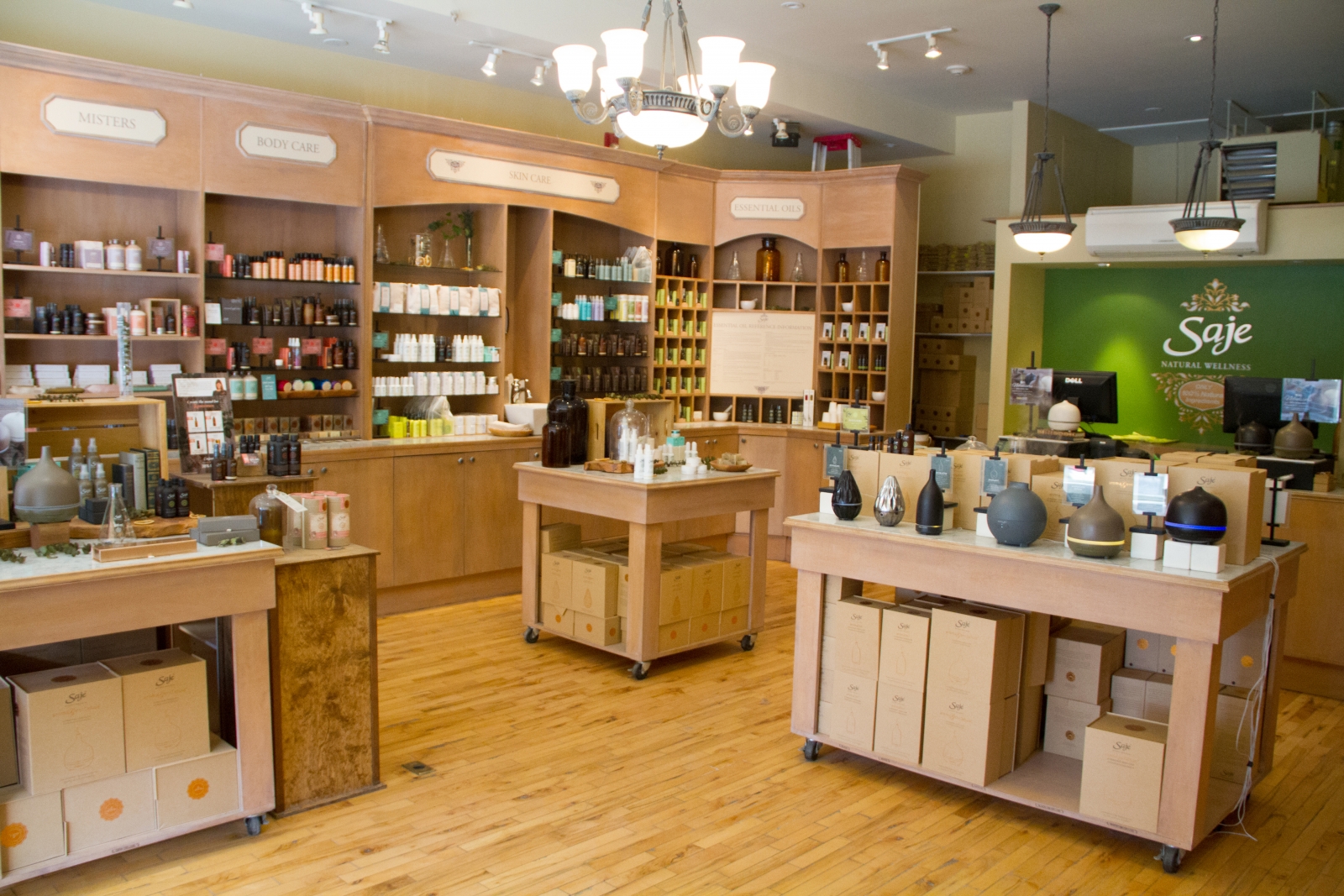 The decor at Saje's Mission location is calming and natural, a perfect backdrop for the extensive selection of 100-per cent natural products.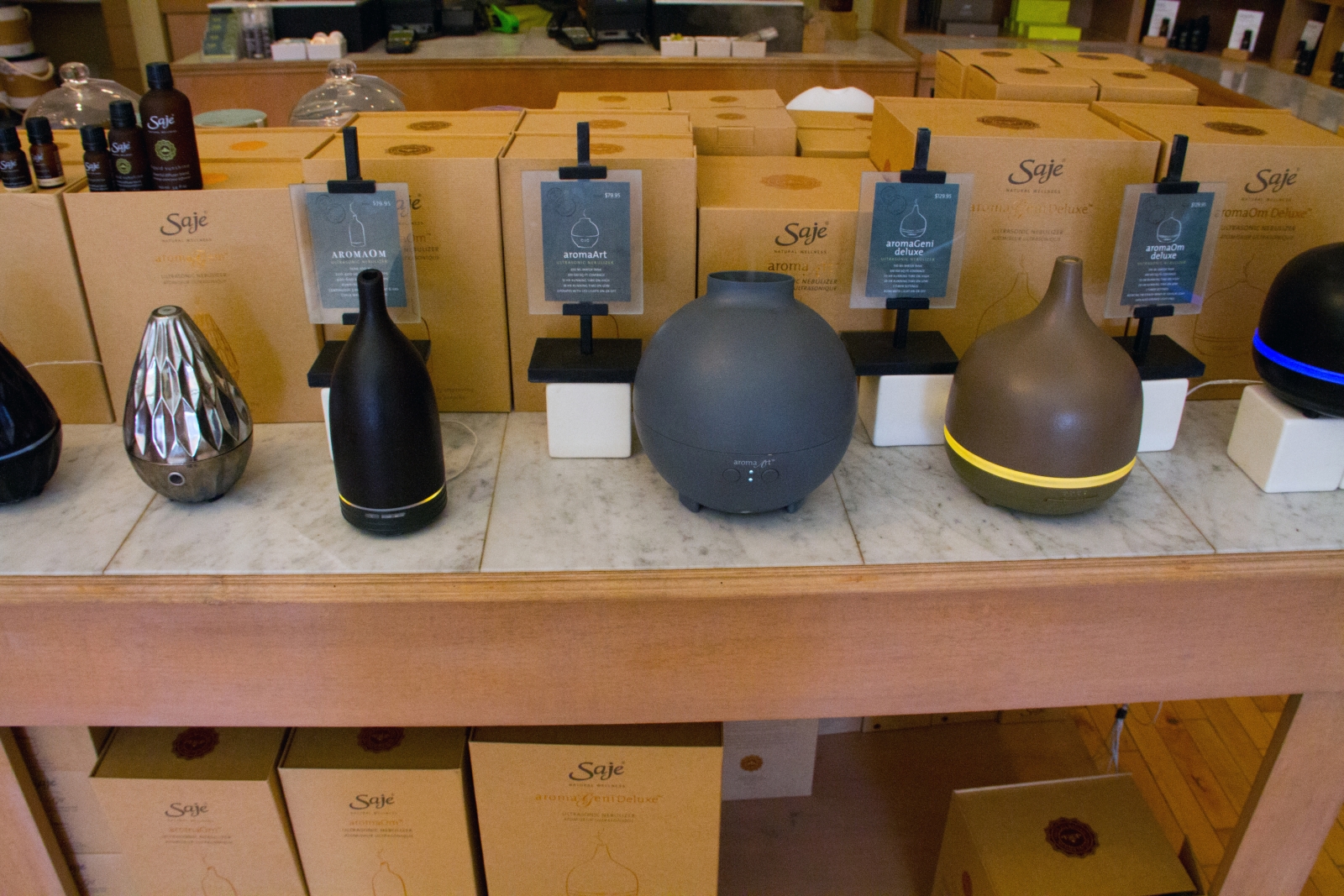 Saje offers a great selection of ultrasonic nebulizers. These machines diffuse Saje's essential oils into the air to create a soothing atmosphere of aromatherapy.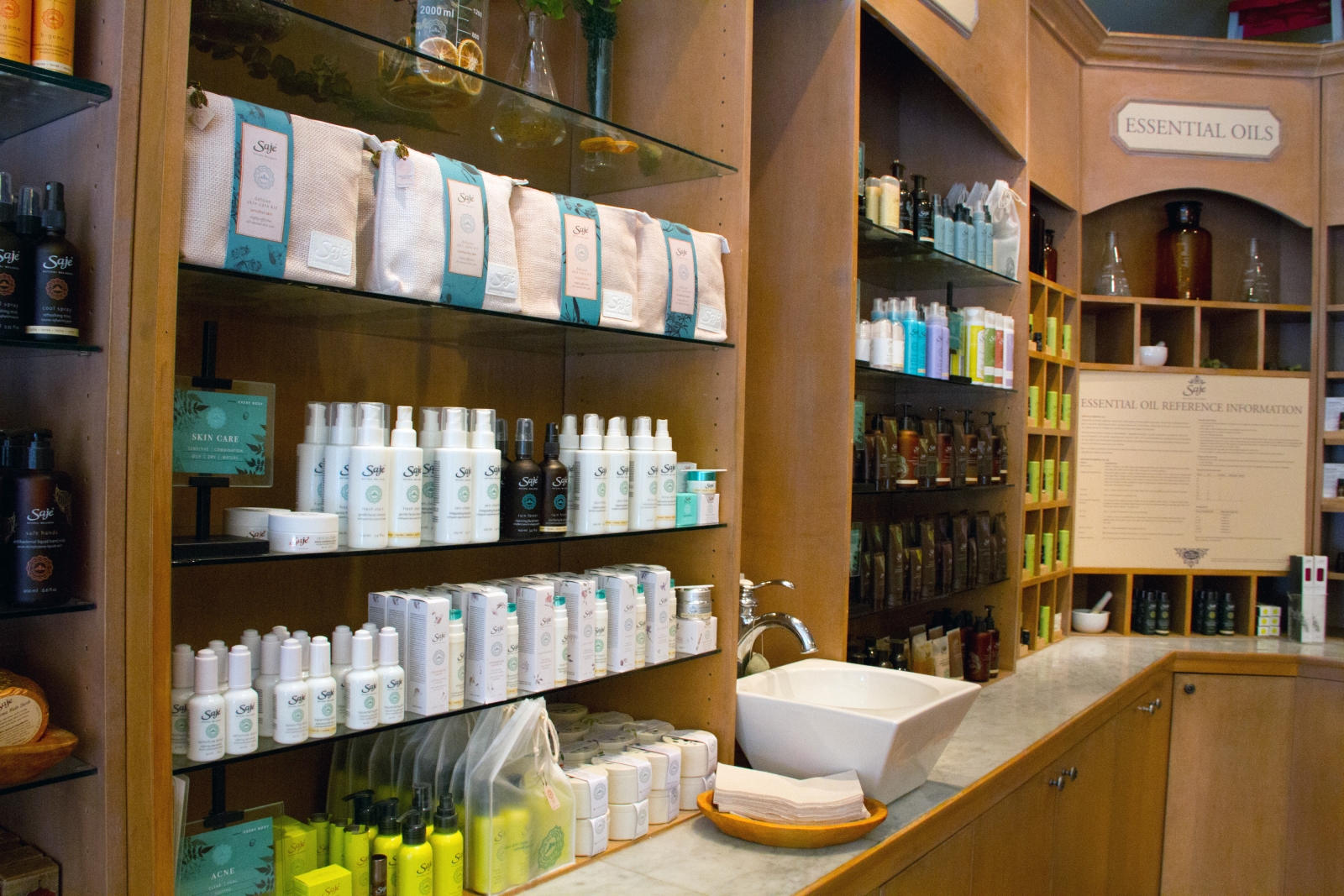 A wash station lets customers test Saje's selection of scrubs, masks and washes.