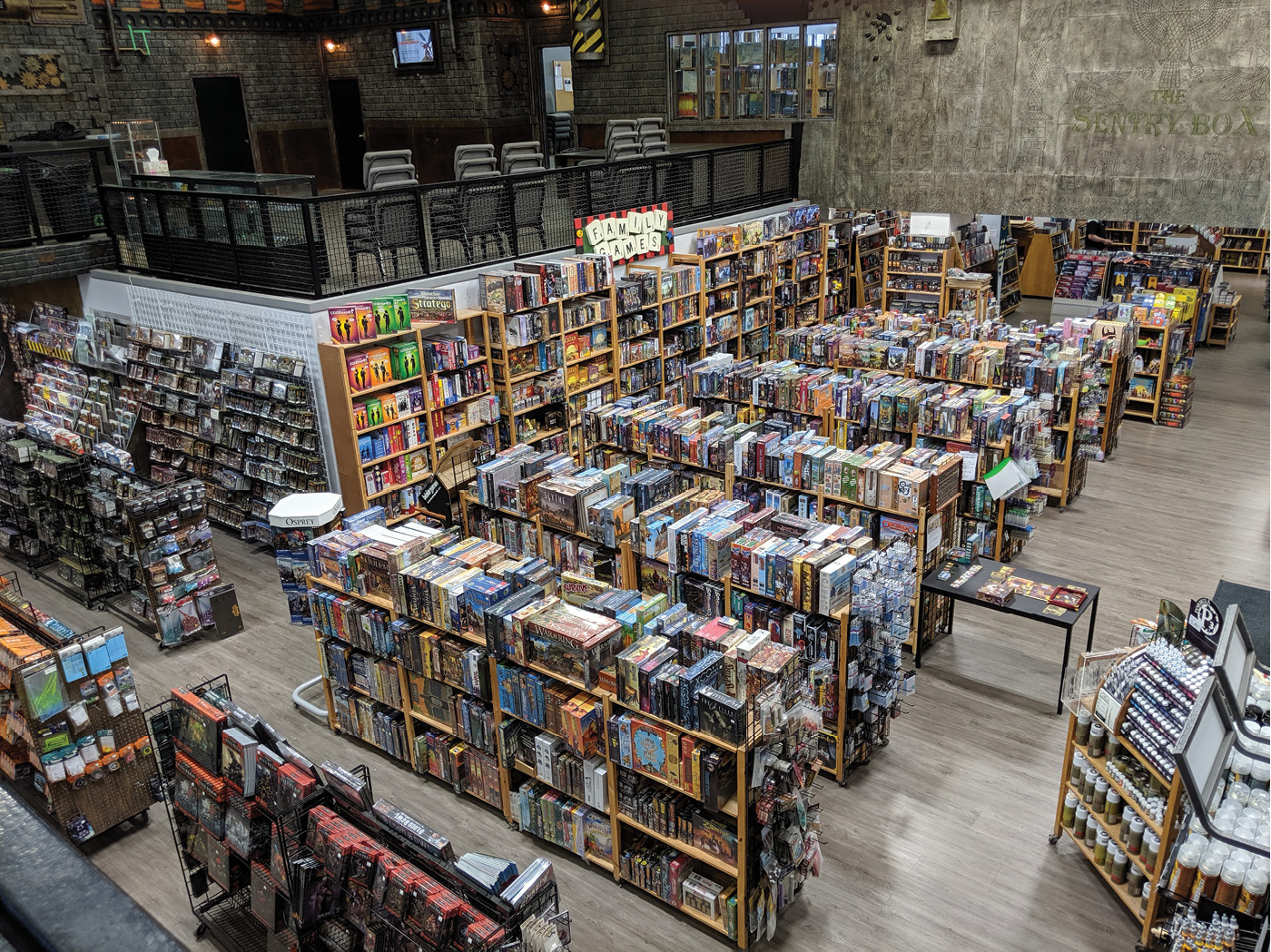 To a certain subculture of Calgarians, there is a place that evokes an immediate nostalgia and shared experience unique to the city: The Sentry Box.
The iconic gaming store celebrates its 40th anniversary on Jan. 2, 2020. According to owner Gordon Johansen, The Sentry Box is also one of the largest gaming stores in the world. "This is the fourth location we're in now," says Johansen. "I went from 450 square feet to 1,200, to 2,800, and then to 13,000. Moving the card store next door added another 6,000," Johansen says.
The idea for starting the store emerged from a trip Johansen took in 1978 to the United States for a gaming convention. After an encounter with an American distributor, he started toying with the idea of selling gaming materials. "I opened the store about a year and a half later. But honestly, the goal was to get cheap games for myself," Johansen says with a laugh.
Since then, the Sentry Box has evolved with the gaming world, selling role-playing games like Dungeons & Dragons, collectible card games like Magic: The Gathering, and now European-style board games like Ticket to Ride and Settlers of Catan. For Johansen, one indicator that gaming is experiencing a modern renaissance is the store's sales of dice. "For D&D alone, we sold about $2,000 a month in dice six years ago," he says. "This past July, sales were $17,500."
Johansen attributes the store's success to a few things, starting with the weather: "we're in Canada, so it's colder, and you want to stay indoors," he says. Owning the building they're in and offering a diversity of products has also helped. "But also, the fact that we've been around so long has bred more gamers," he says. "We're on second- and third-generation customers. Parents used to bring them in when they were littler, and they've grown up with it."
Six years ago, Johansen says he considered selling the store and retiring, but after seeing how the Sentry Box has become ingrained in gamer culture in Calgary, he remains committed to it. "I can't in good conscience do that to loyal customers and just walk away and close the doors," he says. "They're why we've been around so long, and it keeps growing and growing."