Transforming Style, a not-for-profit that provides members of the 2SLGBTQIA+ community with free wardrobe styling and mental health services, recently opened its first Calgary location on Centre Street.
Transforming Style was founded by husbands Samuel Braemer and Keith Tennant, who wanted to start a non-profit that gave back to the 2SLGBTQIA+ community. Through consultations and conversations with friends and colleagues, the pair discovered that there was a need for accessible, affirming styling services, and thus, Transforming Style was born.
The first location opened in Winnipeg in August 2021. After more than a year of operating there and facilitating pop-up events throughout Canada, Braemer and Tennant saw a need for the same services in Calgary, where they decided to open a second location.
Transforming Style is no ordinary boutique. The process starts with online style consultations, where those who wish to access services meet with an expert stylist to discuss all things fashion. "We try to find out how the individual wants to be represented on the outside to really match their true self on the inside," says Braemer.
The next step is an in-person appointment where clients can try on clothing selected by their stylist until they have a wardrobe they feel good about. But, as Braemer explains, being true to oneself is so much more than just the style journey. 
"Even when you are comfortable and confident with how you appear to the world on the outside, we found that lots of folks need to do that work on the inside."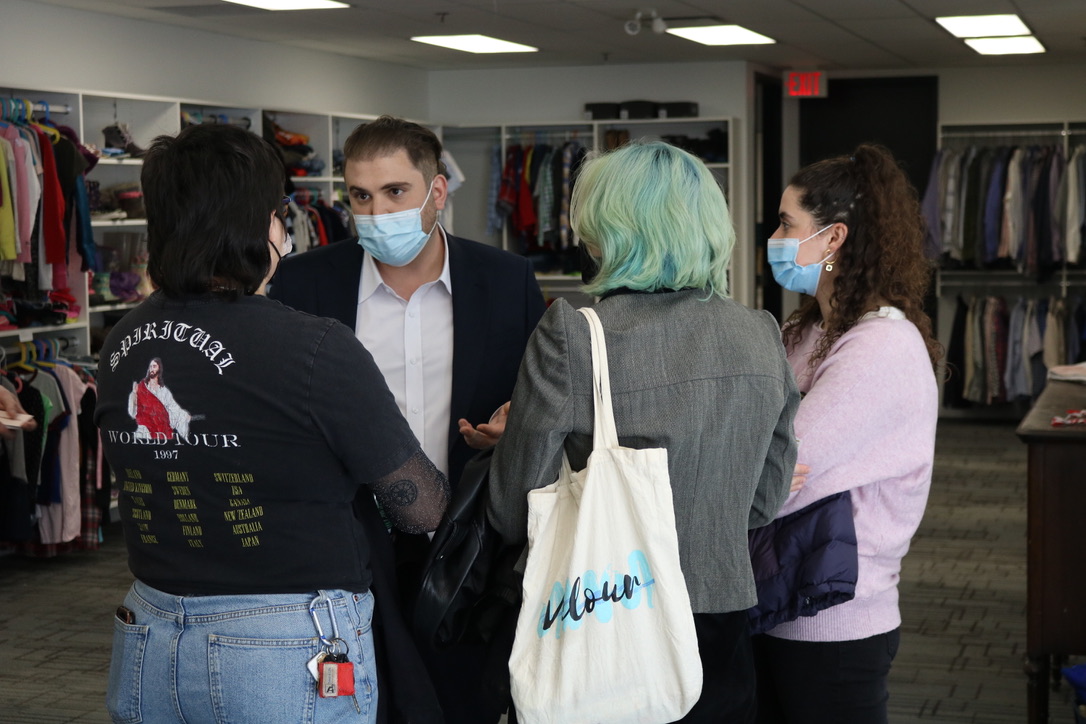 That is why in addition to stylists, Transforming Style has a team of therapists and peer support workers to provide ongoing counselling to those who wish to access extra help.
At Transforming Style, cost will never be a barrier. Thanks to a team made up entirely of volunteers and a wardrobe of donations, both styling and counselling services are entirely free. Services can also be accessed online for those who live outside of Calgary or can't make it to the Centre Street location. 
As Transforming Style is looking for any and all donations: clothing, footwear, accessories, jewelry or anything that could make up a wardrobe. You can drop off donations at 1000 Centre Street North, and access their services at the organization's website. 
1000 Centre St N., transformingstyle.ca