The store is essentially a grab bag of styles including industrial, mid-century modern, global and classic. You can get large furniture items, small accessories, floor rugs and lighting fixtures designed specifically for West Elm.
The basement of the store is the warehouse, which means if you buy something it is almost always available right away.
Here's what you can expect inside Calgary's West Elm.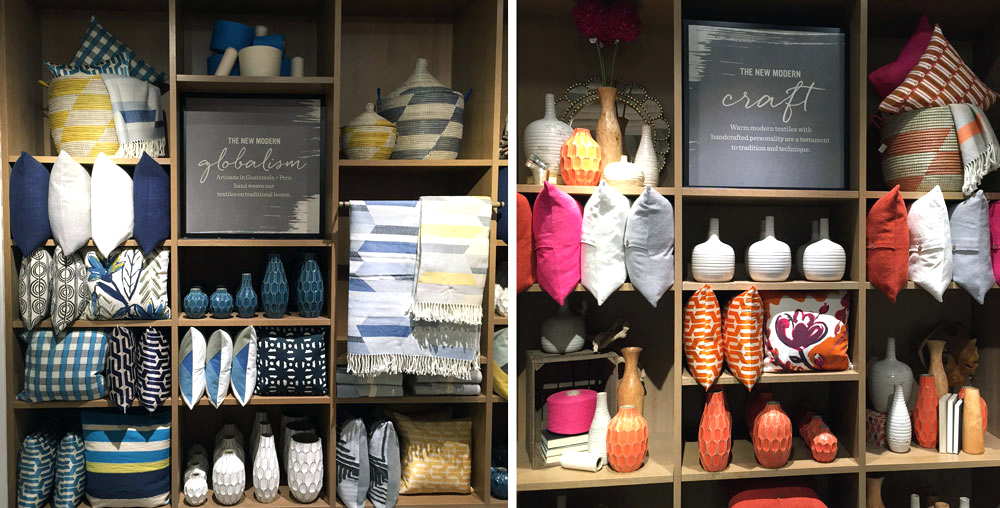 Like other West Elm stores, the Calgary location has curated sections. Favourite products are in stock year round, but new products are also introduced each season. For fall, you'll find warm colours and with pops of pink and orange as well as blues. White is always mixed into West Elm collections.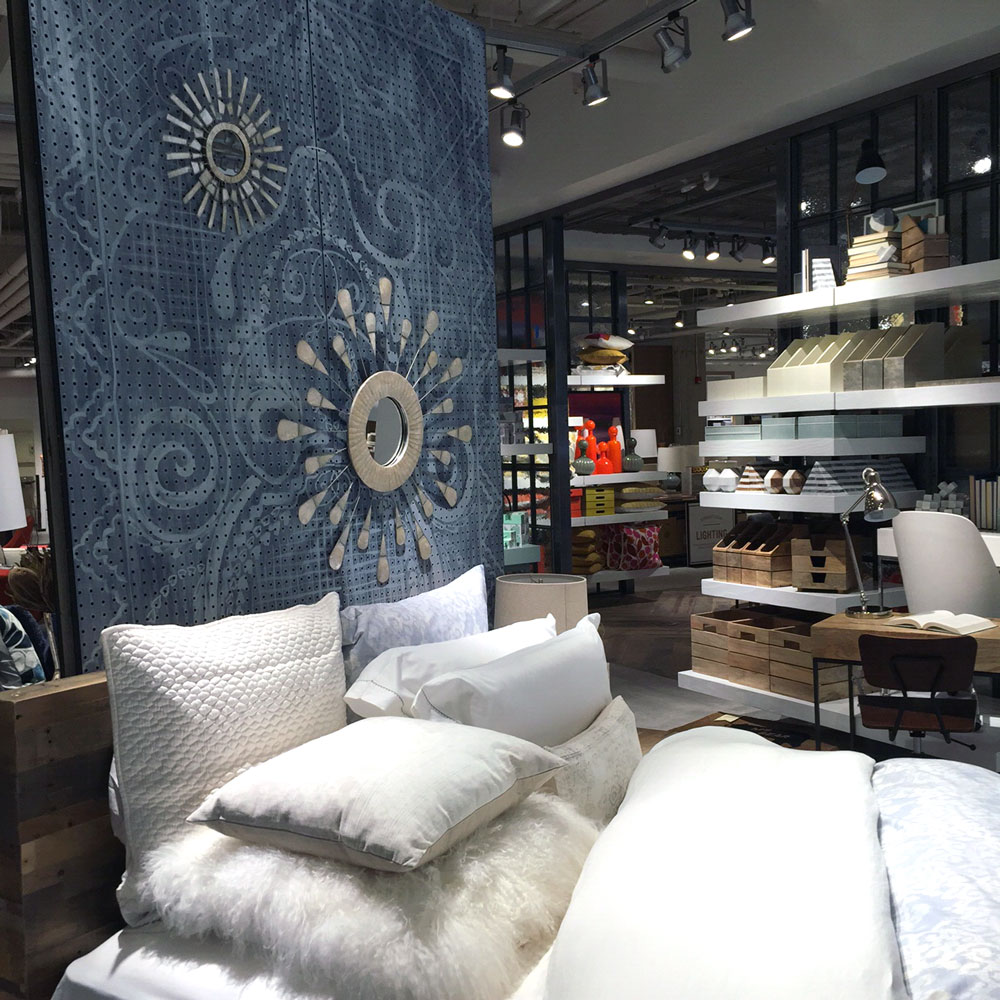 If you see a display in the store, thank the visual display team. Each store has its own, and beyond staging table settings and making beds, they create custom installations for each store. This peg board headboard is one. Across the store, there is currently a huge wool hanging.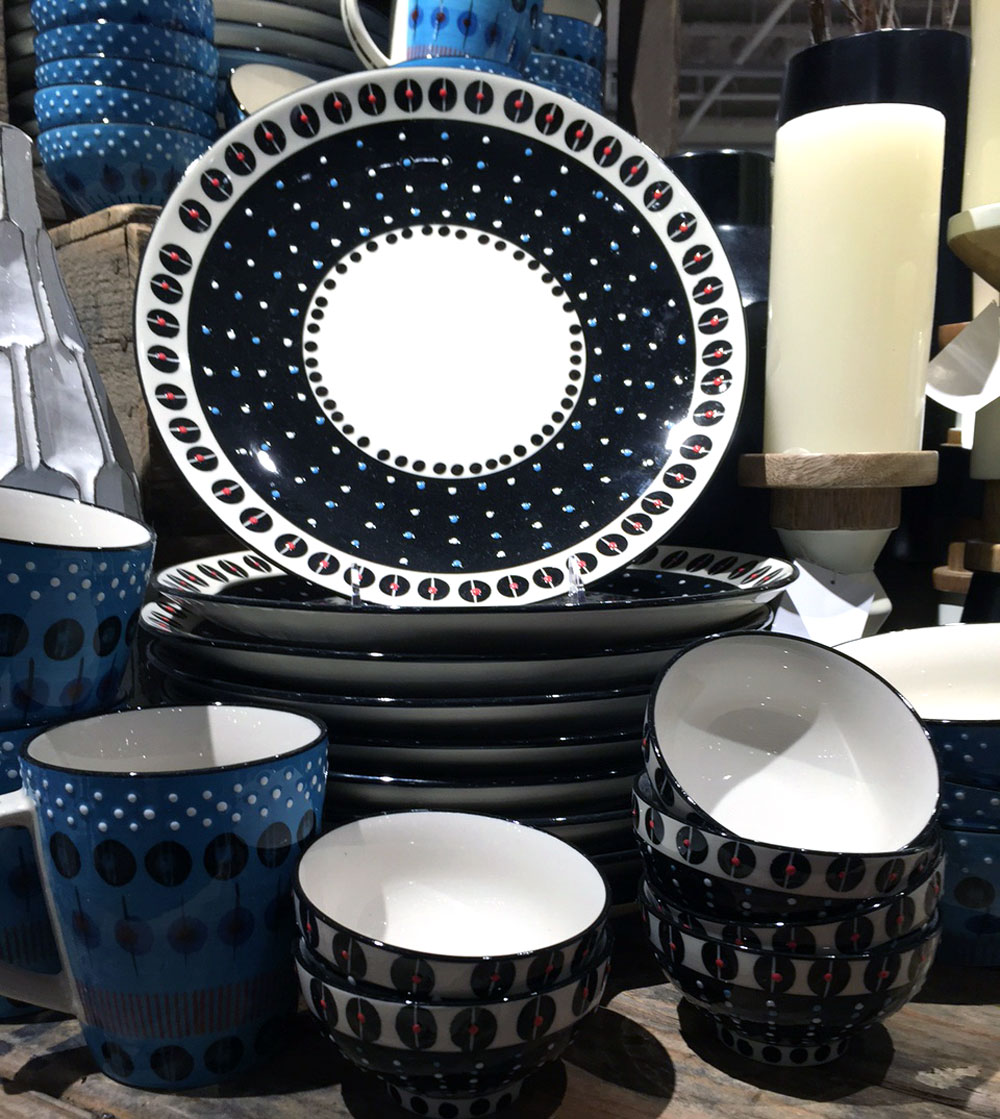 West Elm has a handcrafted section that includes products that were handmade by artisans from around the world. It includes painted pillows, papier mache wall art, furniture and more. These dishes are hand-painted by Potter's Workshop, a collective in South Africa.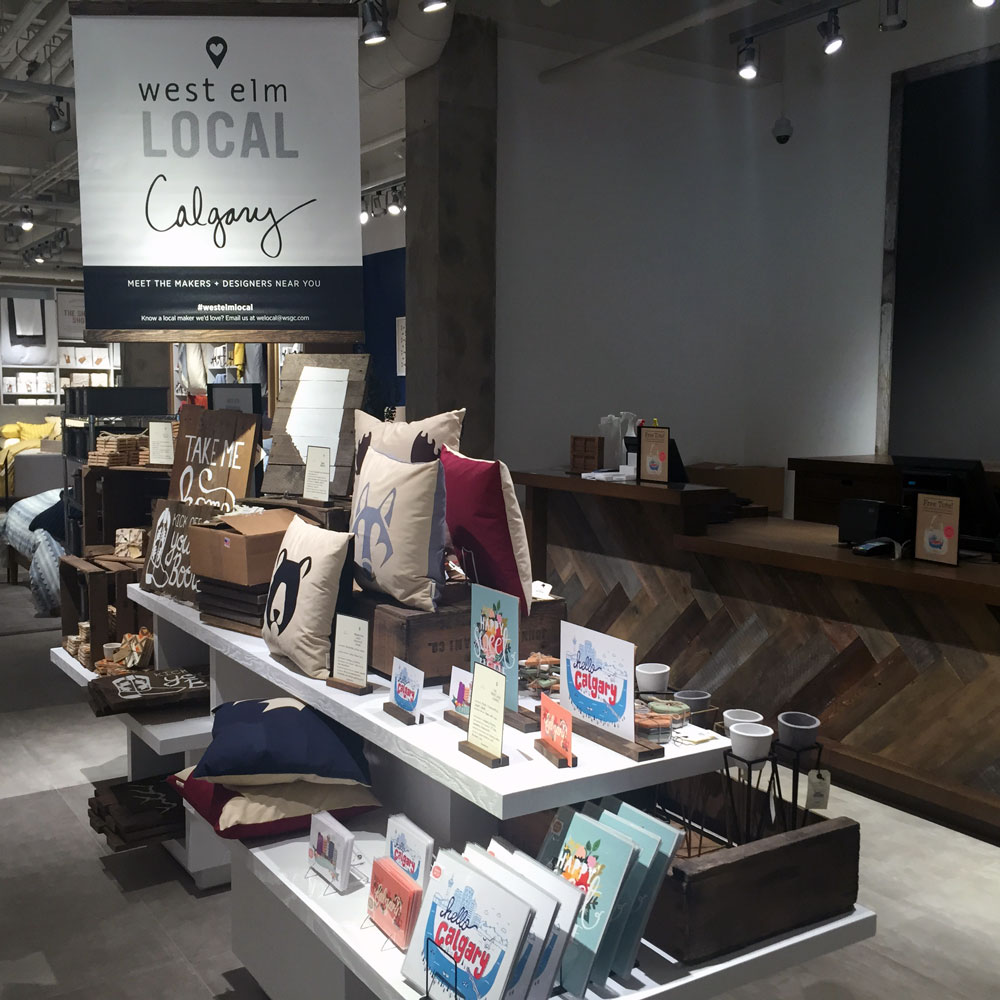 Each store also has a collection of products created by local artists. In Calgary that includes products from The Paper Lover Co., Big City Designs, BrownEyedSuzy, Medicine River Soap Co., MTHARU and Rural Creative.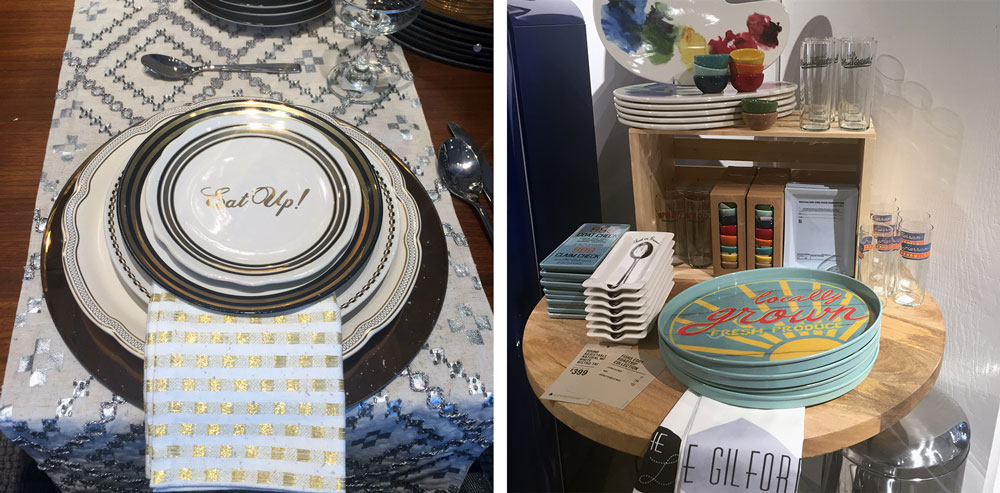 You'll also find Fishs Eddy products at West Elm. The New York City store known for its dishware and tchotchkes collaborated with West Elm. The dish set on the left was inspired by its archives of designs for hotel dinnerware. On the right are the trays, glasses and accessories in the vintage style Fishs Eddy is known for.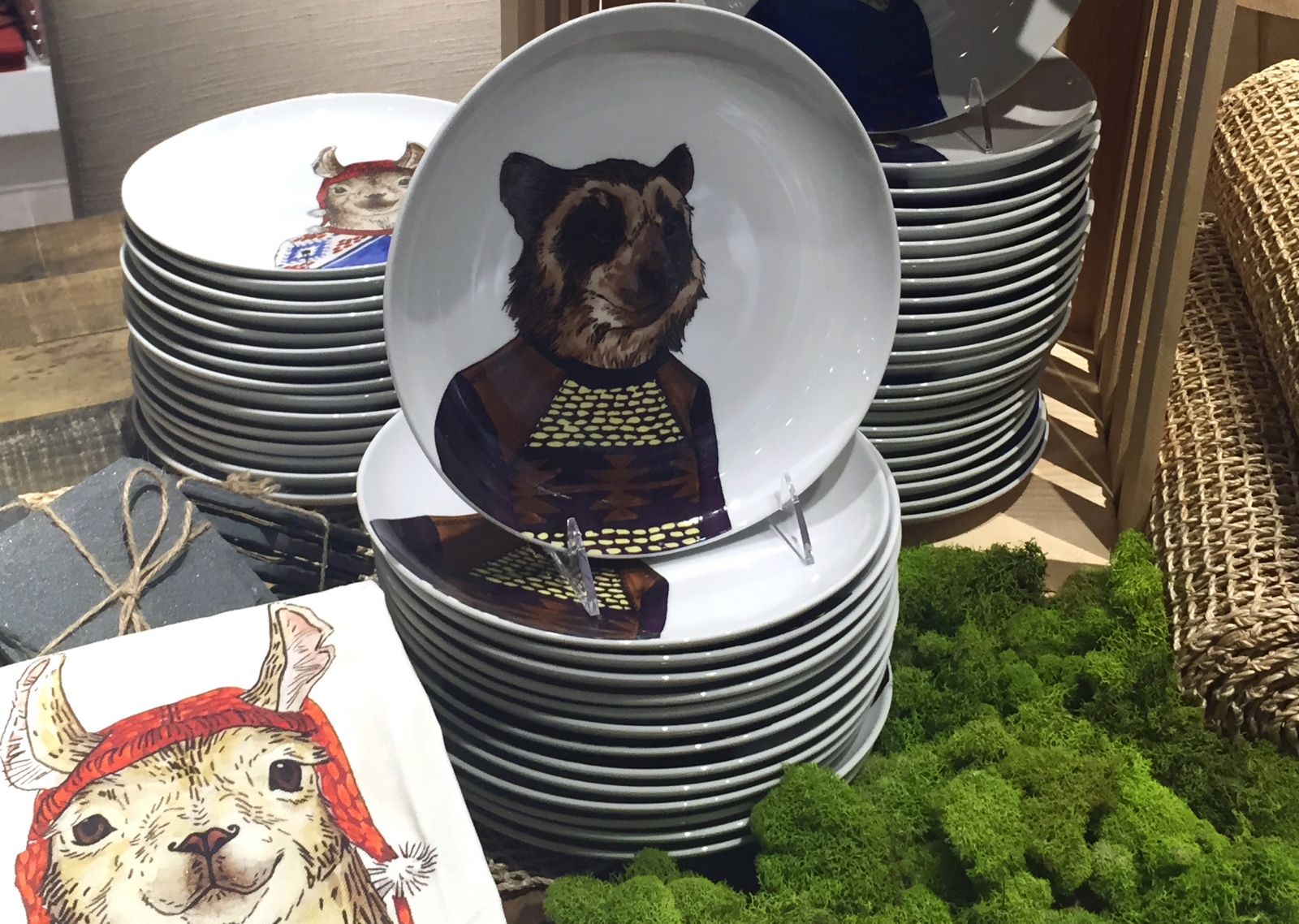 These dishes and tea towels have paintings from illustrator Rachel Kozlowski.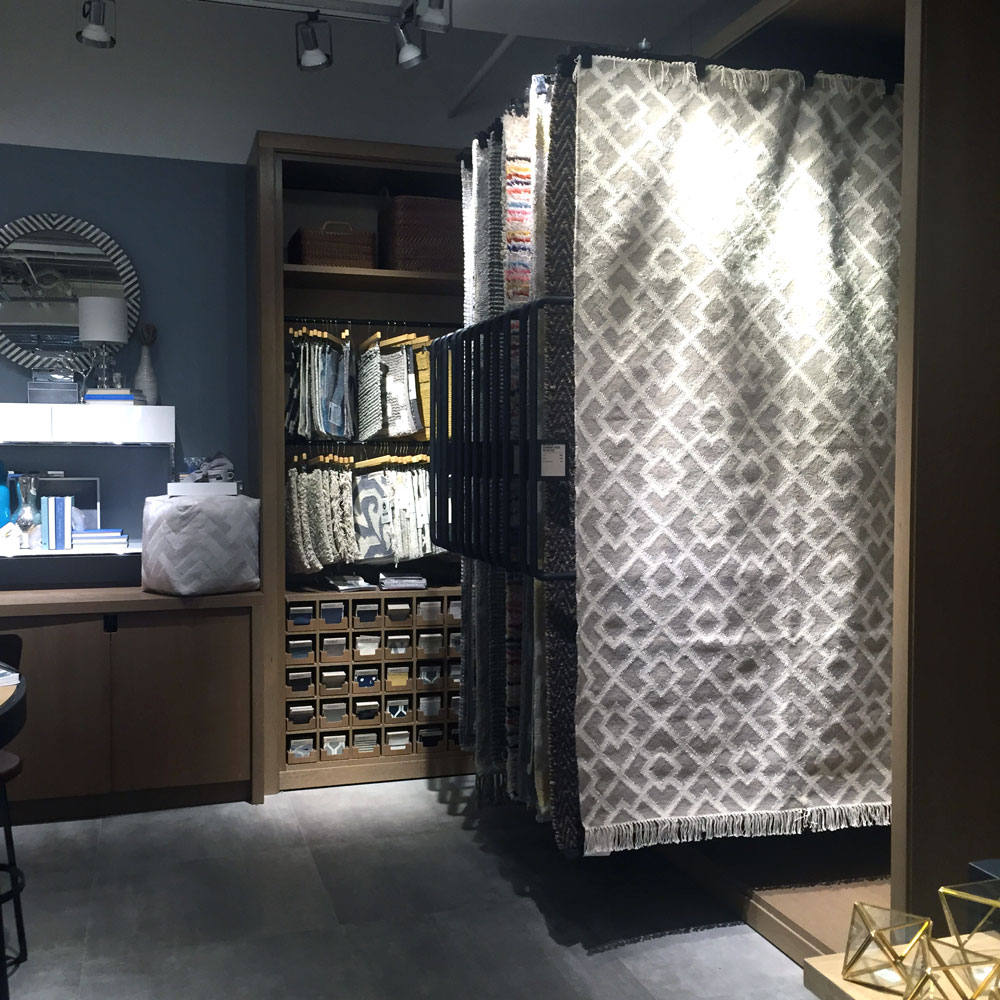 If you are not sure where to start or want someone else to do the thinking for you, West Elm has an in-store Design Lab. All of the swatches, colours and products are at your finger tips, along with expert help and computers for planning. West Elm designers will also go to your house for consultations.
West Elm, 868 16 Ave. S.W., 403-245-1371, westelm.ca