Custom sectional sofas solve all sorts of layout problems, from a narrow living room to a corner fireplace. These local shops offer fully customized solutions – or customizeable options on base models – offering you as much or as little sofa as you need.
Fully Custom
These local providers work with customers to create exactly the sectional you want and need for your space.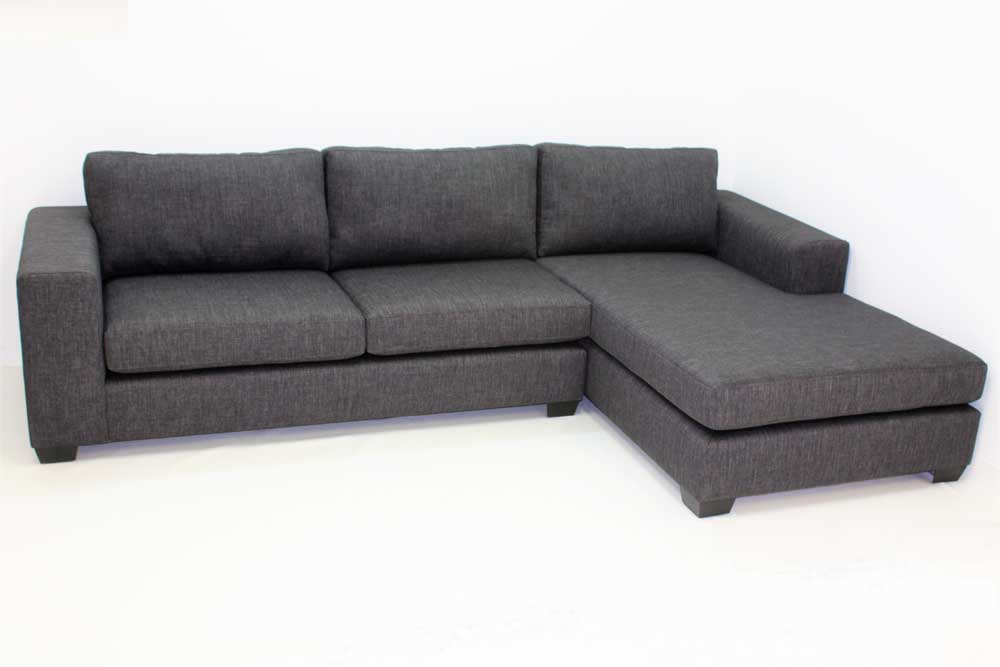 Available in any fabric, the custom Aries sectional from Metro Element can be made to any size whether a deeper seat, longer or shorter length, or in a different configuration. Even the arm can be widened or made smaller. Made right here in Calgary.
1445 17 Ave. S.W., 403-228-3070, 4living.ca
7130 Fisher Rd. S.E., 403-301-2339, domainefurnishings.com
5, 6325 11 St. S.E., 403-259-4444, halstead.ca
2711 14 St. S.W., 403-474-5852, theheatherco.com
1221 Kensington Rd. N.W., 403-257-7588, metroelement.net
510 12 Ave. S.W., 403-457-5711, resourcefurniture.com
808 16 Ave. S.W., 403-262-8525, robertsweep.com
Customizeable
Most of the fully custom providers also have options that allow customers to work from a base model. Customers have options of colours and sometimes fabrics for upholstery, options of length and sometimes depth, and other choices, as well.

Modular G-Sofa with adjustable backs from Limitless-Calgary.
3701 17 Ave. S.W., 403-240-0111, countrylivingfurnishings.com
Southcentre, 403-278-7020, crateandbarrel.ca
100, 8180 11 St. S.E., 403-212-8080, eq3.com
1015 9 Ave. S.E., 403-800-0780, limitless-calgary.com
6051 Centre St. S.W., 403-454-6051, mariatomas.com
67 Glen Brook Pl. S.W., 403-246-6266, mcarthurfurniture.com
617 10 Ave. S.W., 403-265-6777, montauksofa.com
225 10 Ave. S.W., 403-532-4401, roche-bobois.com
7300 Railway St. S.E., 403-640-9808, sofaland.ca