Even if you live in a new build, you can add elements of salvage-chic by having antique or vintage furniture pieces re-upholstered or refinished. "A high-gloss painted finish on an antique cabinet breathes new life into a tired piece of furniture," says Martine Ast of Paul Lavoie Interior Design. "If you've inherited an heirloom that you cannot bear to discard, a stunning refinish and new hardware will bring exciting new life to a cherished hand-me-down." If you're not D.I.Y.-inclined here are some local companies that reupholster, refinish, rewire or otherwise reinvent furnishings and architectural elements.
Repair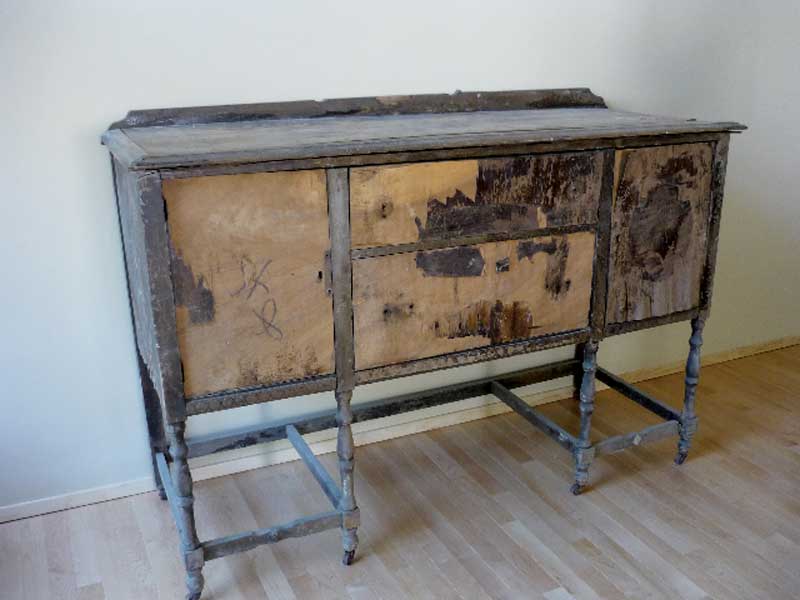 Before and after images from a project by Athlone Restorations.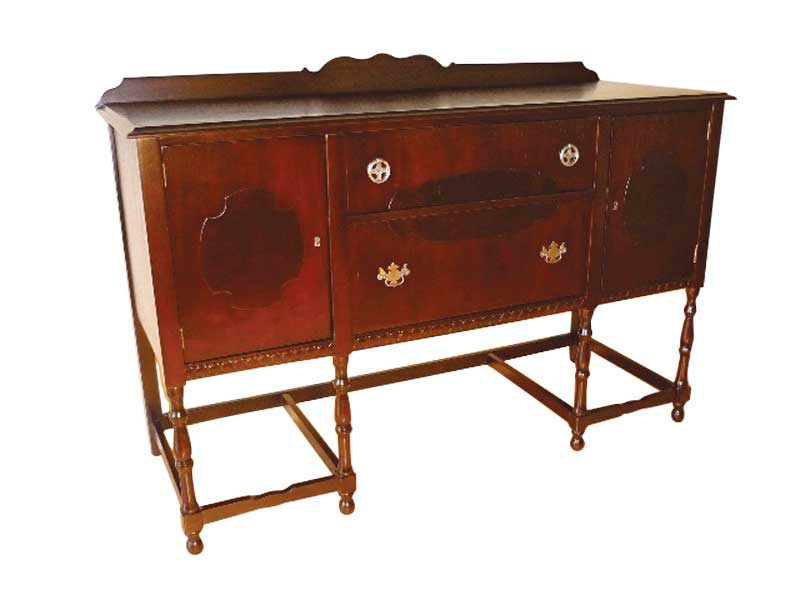 Before and after images from a project by Athlone Restorations.
Owner Ken Farley studied antique furniture restoration in Germany and has since brought his expertise repairing and restoring 18th-, 19th- and 20th-century antiques to Canada.
3931 Brooklyn Cres. N.W., 403-282-9166, athlonerestorations.com
Working on-site whenever possible, Furniture Medic offers a range of services, from leather restoration to repairing flood- and fire-damaged furniture.
403-238-8741, furnituremedic-calgary.ca
Claw-foot tub re-glazing
This bathtub and tile refinisher serves Calgary from just south of the city and will refinish your claw-foot tub in the colour of your choice.
1, 113 Orchard Way, Strathmore, 403-630-6534, blackstonetubrefinishers.ca
Offering free estimates for claw-foot tub restoration and re-glazing, Incredtuble serves Calgary and surrounding communities as far as Banff.
16 Lake Huron Pl. S.E., 4035906955, incredtublerefinishing.ca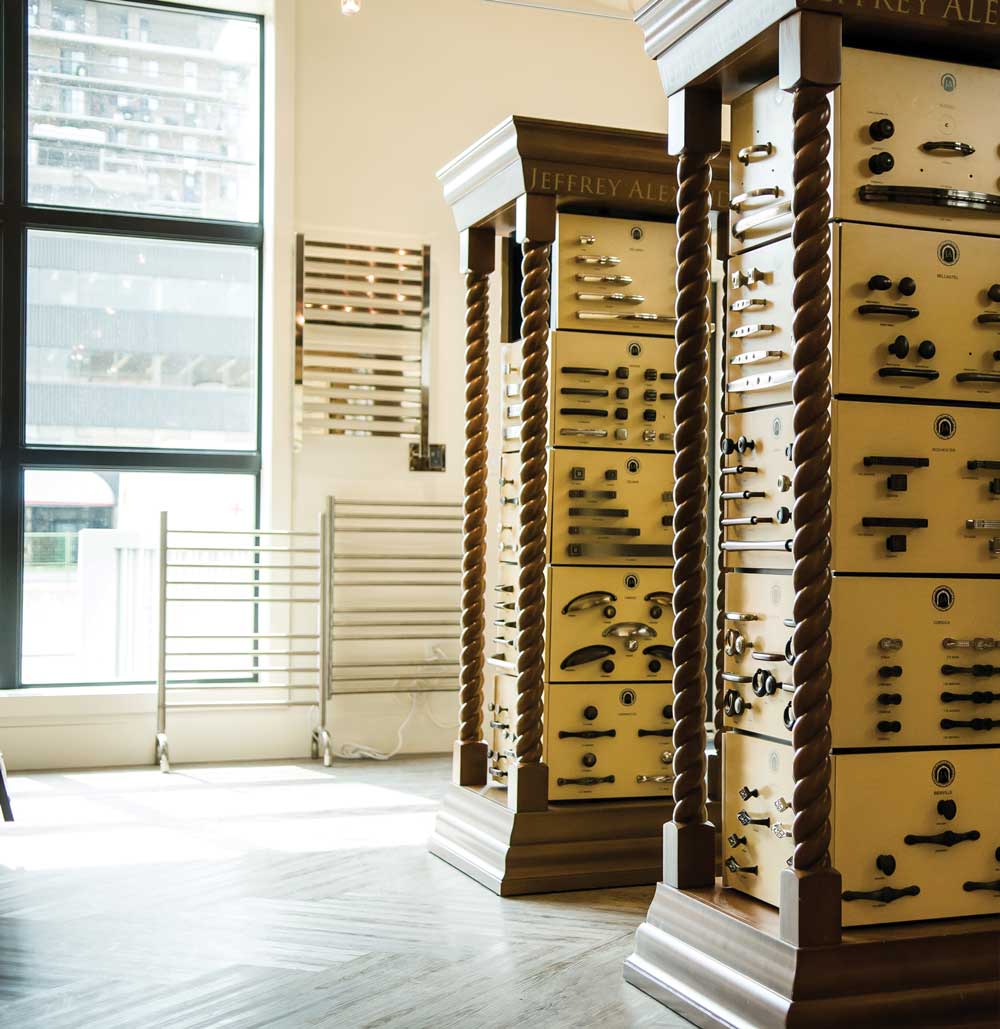 Banbury Lane Design Centre.
New Hardware
Updating hardware on furniture and cabinets is an easy way to add new life to old pieces. Banbury Lane has been selling high-end home accessories and hardware since 1986. Many of their lines are custom made or have a heritage feel.
1301 10 Ave. S.W., 403-244-0038, banburylane.com
Powder Coating
Powder coating offers better protection than regular paint. Rockyford uses high-pressure steam in its system, eliminating the need for harsh detergents. Items are sprayed and then cured in their 24-foot oven.
251223 Sunshine Rd. N.E., 403.219.8569, rockyforddist.com
Refinishing
Priding itself on wooden furniture restoration, Davidson's is the place to bring antique tables, chairs and chests that have lost their lustre.
131, 519 34 Ave. S.E., 403-243-8300, davidsonsfurniture.ca
Run by third-generation furniture refinisher John King, this shop has extensive experience in a trade where that still counts for a lot.
4536 14 St. N.E., 403-250-3246, finishingtraditions.com
Reupholstering
In the Calgary upholstering game for more than 100 years, Rowland reupholsters both home and patio furniture and offers pick-up and delivery.
5005 Macleod Trail S.W., 403-243-6996, rowlandupholstery.com
Started in the 1930s by John Simmering and now run by son Bob and grandson Jim, Simmering specializes in cleaning and restoring delicate fabrics and custom upholstery.
1902 10 Ave. S.W., 403-244-4656, simmeringupholstery.ca
This firm specializes in antique furniture restoration and custom designs and serves both residential and commercial clients.
Bay 8 1235 64 Ave. S.E., 403-291-4848, timelessupholstery.com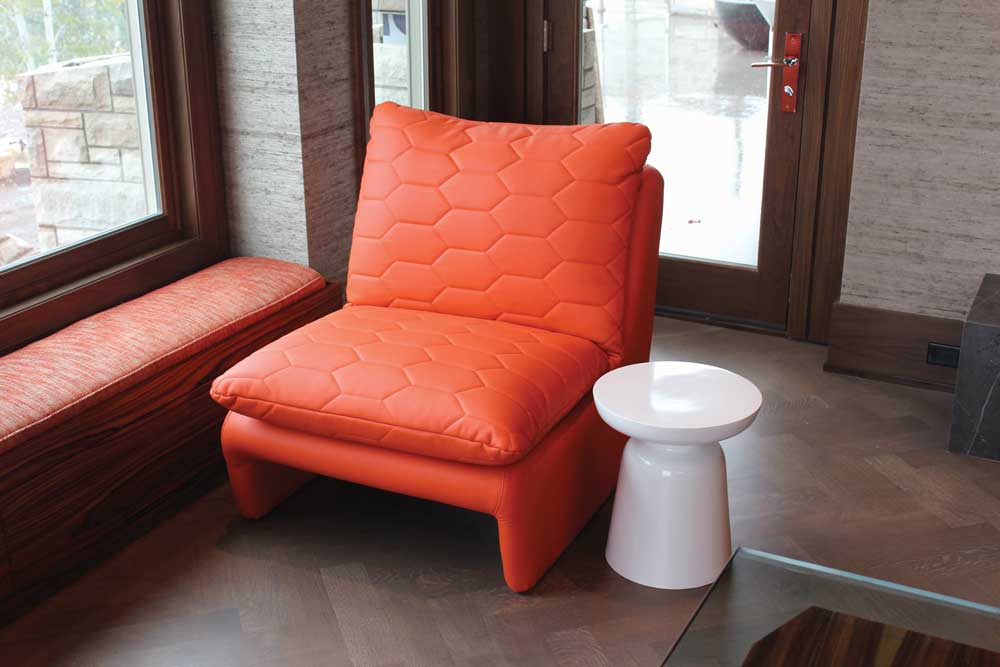 Timeless Upholstery.
Rewiring
This shop operated by Glazier Electric has loads of replacement lighting parts and also repairs a wide range of fixtures from table lamps to chandeliers.
7134 Fisher St. S.E., 403-283-4111, lightingrenewal.com