Going thrifting can be an exhilarating experience as long as you have the right attitude. Like a cross between searching for buried treasure and hunting prey in the wild, the quest for the perfect thing you didn't know you needed is an adrenaline rush that could never be replicated in a department store. This list details donation, private source and buy-and-sell model stores. Buy-and-sell is different from consignment in that you get cash (or store credit) up front without waiting for your item to be sold. Click here if you're looking for consignment options.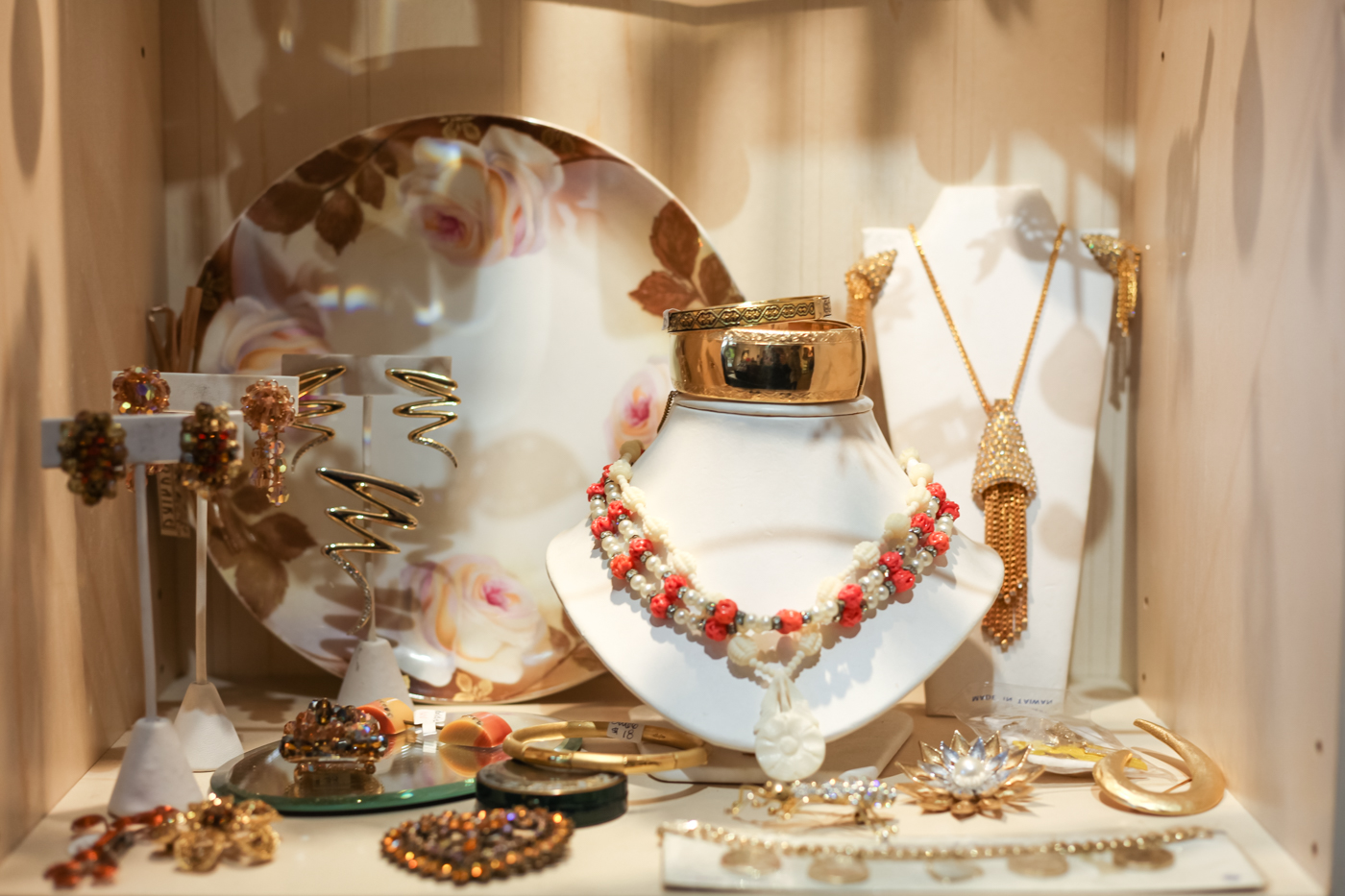 Antiquaire is a relatively new addition to the Inglewood shopping scene but it's already come to be loved for its chicly curated vintage items for both men and women. Brides-to-be should take special note: Antiquaire stocks a variety of wedding dresses from bygone eras. If you're interested in selling items from your collection, check its website before getting your hopes up. It is updated to indicate when sales will and will not be solicited. Antiquaire also gets bonus points for its lower-level events space where it hosts salon-style gatherings.
1219a 9 Ave. S.E., 587-955-9020, antiquaireboutique.com
While this charitable shop is primarily concerned with furniture, it does keep a small clothing section stocked. This is a great stop for anyone in market for a new wardrobe in more than one sense.
635 35 Ave. N.E., 403-276-3173, interfaithfurniture.ca
This is one of the few non-profit shops with no religious affiliation in Calgary. Goodwill's profits help support secular programs for those in need of job training and employment. Options here include clothing for men, women and children plus housewares, furniture, books and more.
Five locations in Calgary, goodwill.ab.ca
How's this for a one stop shop? Junk in the Trunk will not only haul your stuff away if you're moving or purging the clutter, it'll divert your goods either to a relevant charity or its storefront in Ogden. While privately run, Junk in the Trunk does donate a portion of revenues to several different charitable organizations (like Project PAL and The Doorway). Even if you're mostly in the market for clothing, you can give them a ring to discuss other potential donations.
11, 2808 Ogden Rd. S.E., 587-223-5865, junkintrunk.ca
The Mennonite Central Committee Thrift Shop was founded in 1972 and has grown from a small operation to a three-floor paradise of used goods. It has an extensive variety of departments including clothes and large furniture items, and makes for a exceptionally convenient stop on a thrift run as Value Village, The Salvation Army and MCC Thrift Shop are all neighbours.
2946 32 St. N.E., 403-272-0282, thrift.mcc.org
This nationwide chain supports the Bible League of Canada's literacy and leadership programs in over 40 countries. The Calgary location stocks men's, women's and children's clothes and shoes, plus books, kitchenware and small furniture.
3423 26 Ave. S.W., 403-246-7298, missionthriftstore.com
This contemporary-minded chain is aiming squarely at the 20-something demographic with its trend-conscious lifestyle wear. Part of that includes a style blog where in-house video bloggers give tutorials on everything from back-to-school looks to what to wear to a music festival.
3131 27 St. N.E., 587-393-6776; 109, 4625 Varsity Dr. N.W., 587-538-8337; 10233 Elbow Dr. S.W., 403-252-5374, platoscloset.com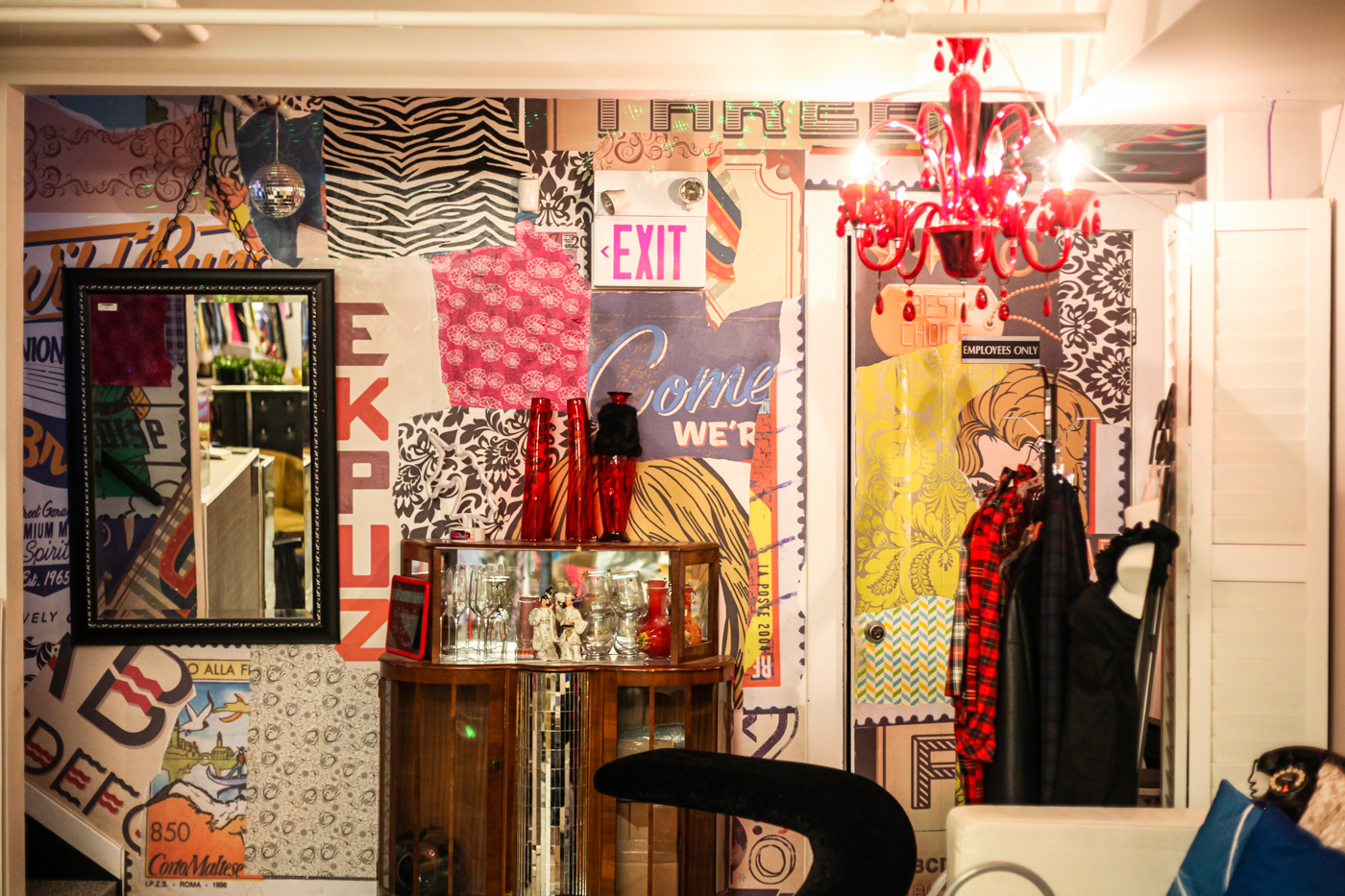 Thrift Couture's mission is to provide consignment store-level choices at a more competitive price point. The 17th Avenue shop specializes in brand names you'll recognize with an emphasis on bold statement pieces. If shopping isn't your forte or you just need a little help navigating the store, Thrift Couture offers free one-hour styling appointments.
1314b 17 Ave. S.W., 403-879-1252, thriftcouture.ca
In a perfect world, all clothing would cost just $3 for adults and $2 for kids. For now, at least we have Thriftopia. Hidden just a few blocks east of CF Chinook Centre, you'd never guess that 6,000 square feet of the most unbeatable prices in town are only moments away from the biggest retail hub in the city.
214 62 Ave. S.E., 403-452-2025, thriftopiayyc.com
Savvy thrift hunters can voyage to Urban Thrift's new location in Crescent Heights to hunt through men's and women's clothing and accessories. After finding some steals, you can treat yourself to a handcrafted drink from nearby Sought x Found.
906 Centre St. N., 403-769-1934, urbanthrift.ca
The biggest, busiest and most fluorescent of them all, Value Village is undoubtedly the kingpin of the thrift market. With stores the size of stadiums that stock thousands upon thousands items on any given day, you can either take this one as challenge or cower in fear. For the true thrift aficionado, there are few experiences more rewarding than leaving with more bags than you can carry after an hours-long plunder.
Four locations in Calgary, stores.savers.com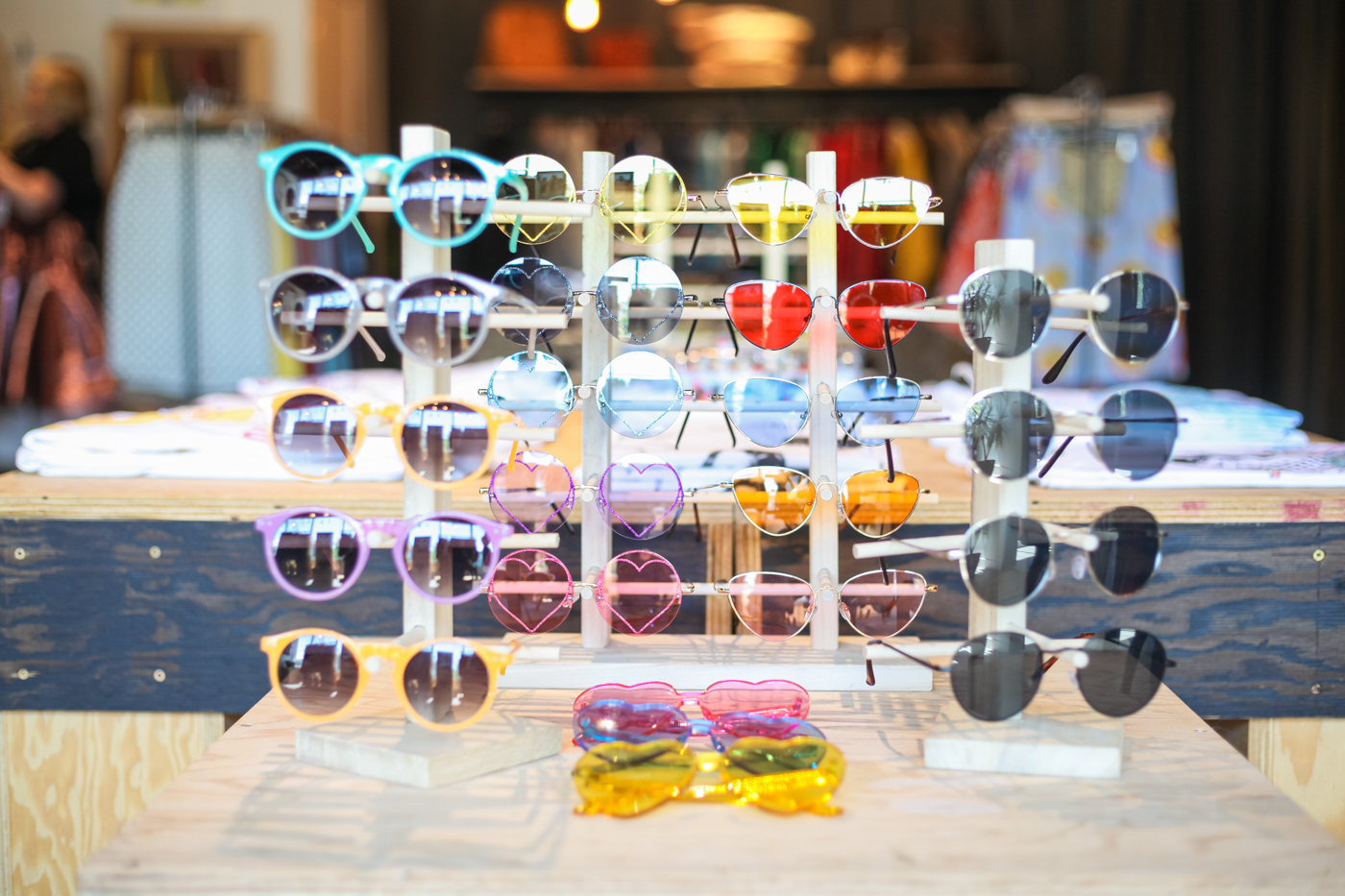 Buy, sell or trade trendy contemporary or '60s to '90s vintage men's and women's clothing at this 17th Avenue boutique. Befitting of its hip location, Velour carries in-season, on-trend pieces from the worlds of quirky casual and smart nightlife. You can also browse their offerings remotely on Etsy or try your luck with one of their Vintage Mystery Packs, in-store and online.
200, 1022 17 Ave. S.W, 403-991-8577, velourclothingexchange.com
This charitable Calgary-based chain operates five thrift stores in support of programs that support women and their families. Size-wise, it's probably Value Village's closest rival, and its vast range of selections from all-gender-and-age clothing to furniture is nothing to sneeze at.
Five locations in Calgary, womeninneed.net
Operated by WorldServe Ministries Canada, this everything-but-the-kitchen-sink style store has men's, women's and children's clothing in addition to furniture and various bric-a-brac. All net proceeds support both humanitarian causes and clerical missions.
105 58 Ave. S.W., 403-474-4766, worldservethriftstore.ca
Just off of 14th Avenue and 14th Street S.W. lies Zoe's Store. Dealing in women's clothing, jewellery and collectibles, Zoe's specialty is timeless pieces from the '20s to '80s.
1403 14 St. S.W., 403-398-7544, zoesstore.com
Did we miss your favourite thrift store? Drop us a line to submit it for consideration.