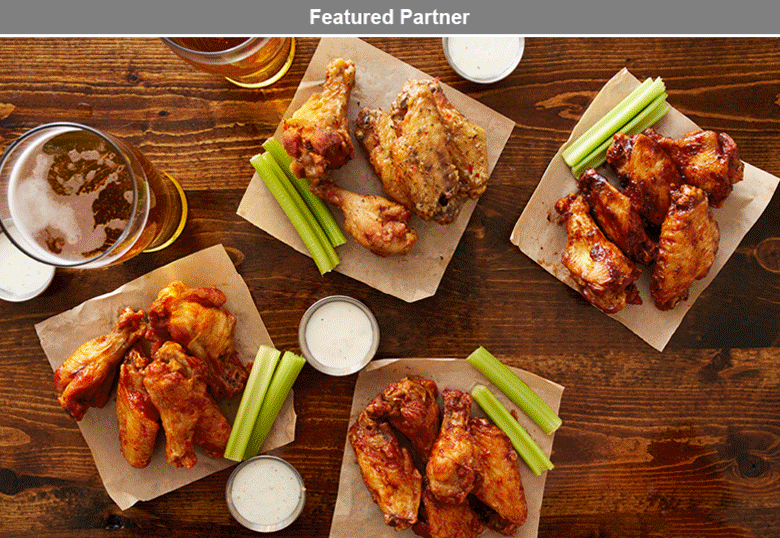 Date: April 7, 7 – 9 p.m.
Cost: $35
Even grown-ups can look forward to the Easter Bunny's arrival. With egg hunts just around the corner, Willow Park Wines & Spirits is taking some Easter basket favourites and pairing them with lively libations. You'll love the team's creative pairings of Easter basket treats with colourful cocktails and tantalizing wines and beers. Let's be honest – haven't you always wondered what to pair with a Cadbury's Cream Egg or a Peep bunny?
Date: Wednesday April 12, 7 – 9 p.m.
Cost: $25
Nothing says spring like a beautiful glass of ros; celebrate the arrival of warmer days with pink wines from around the globe. Join Fine Wine Director Peter Smolarz as he guides you through a tasting of vibrant ros wines that will highlight a diverse array of flavours and styles. Unsure ros wine styles can be food- and people-friendly? You'll leave with a new appreciation for "pink wines."
Date: Friday May 12, 7 – 9 p.m.
Cost: $35
If you're a cupcake or a dessert fan you won't want to miss this fun evening. Willow Park Wines & Spirits partners up with Crave Cupcakes to bring you a sweet evening of perfect pairings. You'll be amazed by the delicious match-ups this evening will showcase, and you'll develop a new appreciation for how wines and beers (and even a cocktail or two) can be your favourite cupcake's new best friend.
Date: Wednesday May 17, 7 – 9 p.m.
Cost: $50
Willow Park Wines & Spirits teams up with the great crew at Catch Oyster Bar to bring you a night of pairings with oysters. You'll learn all about the different flavours and styles of oysters and tricks for enjoying them, along with classic and creative pairings from around the globe that are sure to make you say, "Wow!"
Date: Wednesday May 24, 7 – 9 p.m.
Cost: $35
This brand new class will cover the basics of whisky and all the different styles that await you on the Willow Park Wines & Spirits whisky wall. You'll learn how whisky is made, which are the key whisky regions around the world and the differences between Scottish, Irish, American and Canadian whiskey styles. You'll even learn when to write "whiskey" and when to leave the "e" out.
Date: Wednesday May 30, 7 – 9 p.m.
Cost: $35
Get ready for the lazy days of summer with an evening devoted to classic cocktails from the south. You're sure to develop a southern drawl as you learn insiders' tips on how to make a perfect Mint Julep, Hurricane, Gin Fizz – and of course, the Chatham Artillery Punch that was created in 1885 and is still known as the "punch to end all punches." Let's get summer started and the cocktails made!
Date: Friday June 2, 7 – 9 p.m.
Cost: $25
Can you tell how much a wine is worth just by tasting it? We're challenging you to do just that as we present a lineup of a mix of Cabernet Sauvignons from around the world and ask you to guess which one is the most expensive. This class is always a fun and eye-opening evening.
Date: Tuesday June 13, 7 – 9 p.m.
Cost: $45
Dave the Beer Guy is your guide at this tasty and finger lickin' event that pairs some of your favourite chicken wing flavours with brews from the Willow Park Wines & Spirits beer wall.  You'll love learning food and beer pairing secrets by diving into the many different flavour combinations that wings and beers can create. By the time the evening is over, you'll be confident selecting beers to pair with wing flavours such as teriyaki, barbecue, salt and pepper and classic hot.
Date: Friday June 16, 7 – 9 p.m.
Cost: $25
With barbecue season heading into full swing, you'll need to attend this special class brought to you by Bookers BBQ Grill. The class highlights tricks and tips from Willow Park's Trusted Experts, who show you how to pair drinks with different BBQ sauces. You'll love learning how to pair with sauces from sweet to spicy that will inspire new pairings to your backyard patio.
Date: Wednesday June 28, 7 – 9 p.m.
Cost: $65
The Trusted Experts and incredible kitchen team from Willow Park Wines & Spirits have teamed up to bring you a night that celebrates the flavours of Canada from coast to coast. This evening will include mouthwatering Canadian dishes expertly paired with home-grown wines, beers and spirits. The final menu is a surprise, but you can definitely look forward to exciting pairings with B.C. salmon, Alberta beef, traditional poutine, and Nova Scotia lobster. The evening will be a true celebration of Canada's many flavours, both in the glass and on the plate.
---
10801 Bonaventure DR. S.E.
403-296-1640
This content was supplied by the advertiser for commercial purposes. It is not written by and does not necessarily reflect the views of Avenue staff.