Lunch hours aren't just for eating anymore. Nowadays, there are tons of things you can do with that precious hour, be they educational, entertaining or both. Here are 10 things you can spend your lunch hour doing in Calgary.
Attend a carnivore feeding at the Calgary Zoo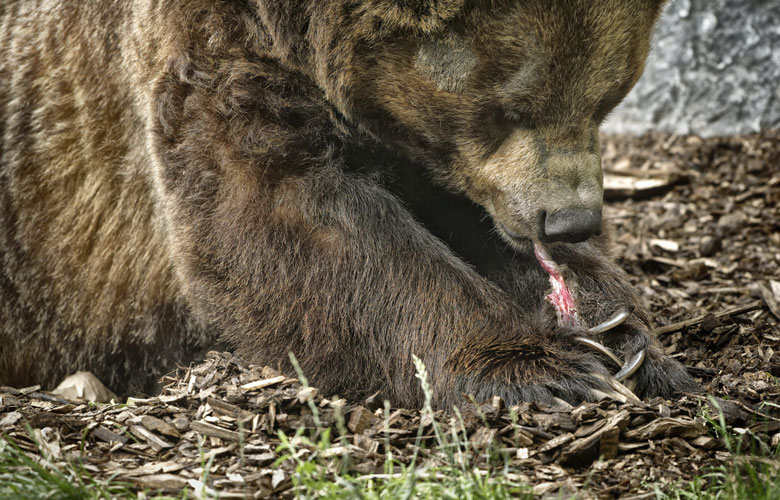 Humans aren't the only ones who take a lunch break – at the Calgary Zoo, visitors can watch animals do the same thing during the daily carnivore feedings at 1 p.m. Arrive early to get a good viewing spot, then listen in as a zoo interpreter reveals interesting tidbits about the animal and its eating habits. Stop by on Mondays to see the Grizzly bears, Thursdays to see the snow leopards or Fridays to see the cougars – every day of the week features a different creature
Cost: Free with admission
Calgary Zoo, 1300 Zoo Rd. N.E., 403-232-9300, calgaryzoo.com
Calm your mind at a yoga class
Take 50 minutes to calm your mind at a lunchtime yoga class at Yoga Passage. The downtown studio offers two classes starting between 12 p.m. and 12:10 p.m. every weekday, and in a range of different class styles like flow, vinyasa and core.
Cost: $18 for drop-ins, $150 for an unlimited four-week pass
Yoga Passage, 200, 524 11 Ave. S.W., 403-277-3058, yogapassage.ca
Go bird watching at the Inglewood Bird Sanctuary and Nature Centre
Birds, deer, fish, reptiles, butterflies – these are just some of the wildlife you might spot on a visit to the Inglewood Bird Sanctuary. Explore the trails to catch a glimpse of some of the 270 species of birds that have stopped in at the sanctuary's 36 hectares. Be sure to visit the Nature Centre's exhibit hall before you leave to learn more about the area's wildlife.
Cost: Free
2425 9 Ave. S.E.
Explore the historic home of a former senator
The Lougheed House is a Provincial Historic Resource and a National Historic Site, not to mention the place that Senator James Lougheed and his family lived until 1936. Open to the public Wednesday to Sunday, you can tour the grounds on your own with just a map or partake in an audio tour that covers the history of the home and the Lougheed family. The Lougheed House is also home to a restaurant, gardens, exhibits and a museum shop.
Cost: Free with admission ($8.50 for adults)
Lougheed House, 707 13 Ave. S.W., 403-244-6333, lougheedhouse.com
Learn how to be a better cook
Learn how to take your cooking to the next level at a Lunch 'N Learn demonstration class at ATCO Blue Flame Kitchen. Running every Thursday and some Fridays at noon, participants receive a light meal (which could feature cuisines ranging from Cajun Creole to Thai to Japanese) while the chefs show you how to make it. At the end of the one-hour class, take the recipes home to try for yourself.
Cost: $25 per class
ATCO Centre, 909 11 Ave. S.W., 403-245-7630, atcoblueflamekitchen.com
Ride a Segway around Sien Lok Park
Cruise along Calgary's Bow River and around Sien Lok Park on a Segway tour with River Valley Adventure Co. Two one-hour tours are offered around lunchtime at 11 a.m. and 1 p.m., during which you'll learn how to safely ride a Segway before setting off on a two-wheeled adventure.
Cost: $59.99
Sien Lok Park, Riverfront Ave. and 1 St. S.W., 403-970-7347, rivervalleyadventure.com
Visit the ENMAX Conservatory and Gardens at the Calgary Zoo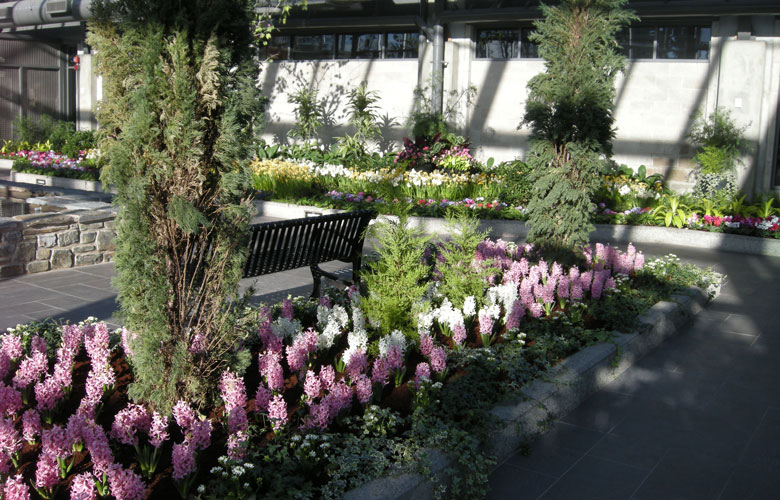 The animals aren't the only reason to check out the Calgary Zoo. While you're there, take a stroll through the Dorothy Harvie Gardens, which feature six acres of beautiful greenery dotted with ILLUMINASIA lanterns. Then, make your way to the Garden Gallery in the ENMAX Conservatory to see hundreds of colourful butterflies flitter around a warm, tropical environment. Get there quick – the butterflies are only viewable through mid-September!
Cost: Free with admission
Calgary Zoo, 1300 Zoo Rd. N.E., 403-232-9300, calgaryzoo.com
Walk through a designated provincial historic park
Reader Rock Garden was first created by William Roland Reader, who was the City of Calgary Parks superintendent for nearly 30 years in the early 1900s. Today, the restored grounds, which span 1.65 hectares, are an oasis of plants, flowers, paths, ponds and rocks just waiting to be explored. If you get hungry, head to Reader's Garden Caf inside the Reader house, which is open for brunch and lunch Wednesday to Sunday.
Cost: Free
325 25 Ave. S.E.
Workout at an indoor water rowing studio
Get your daily workout in at Row17, Calgary's first dedicated indoor water rowing studio. Using the certified Indo-Row program, your instructor will lead you through a low-impact, cardio-strength workout suitable for both beginners and experienced rowers. Row 17 offers 45-minute classes every weekday starting at noon, leaving you enough time for a quick shower before heading back to work.
Cost: $22 for drop-ins, $279 for a monthly membership
Row17, 919 17 Ave. S.W., 403-245-1701, row17.com
Watch a one-act play
There's nothing like a little theatre to jumpstart your afternoon. Few places know this better than the more than 40-year-old Lunchbox Theatre, which stages a lunchtime performance of its one-act plays every day at noon (except Sundays) during their runs. The 2016-17 season features plays like After Jerusalem, Lest We Forget and It's a Wonderful Life.
Cost: $25 for an adult ticket
160, 115 9 Ave. S.E., 403-265-4292, lunchboxtheatre.com
This content was produced in partnership with the advertiser by RedPoint Media for commercial purposes.