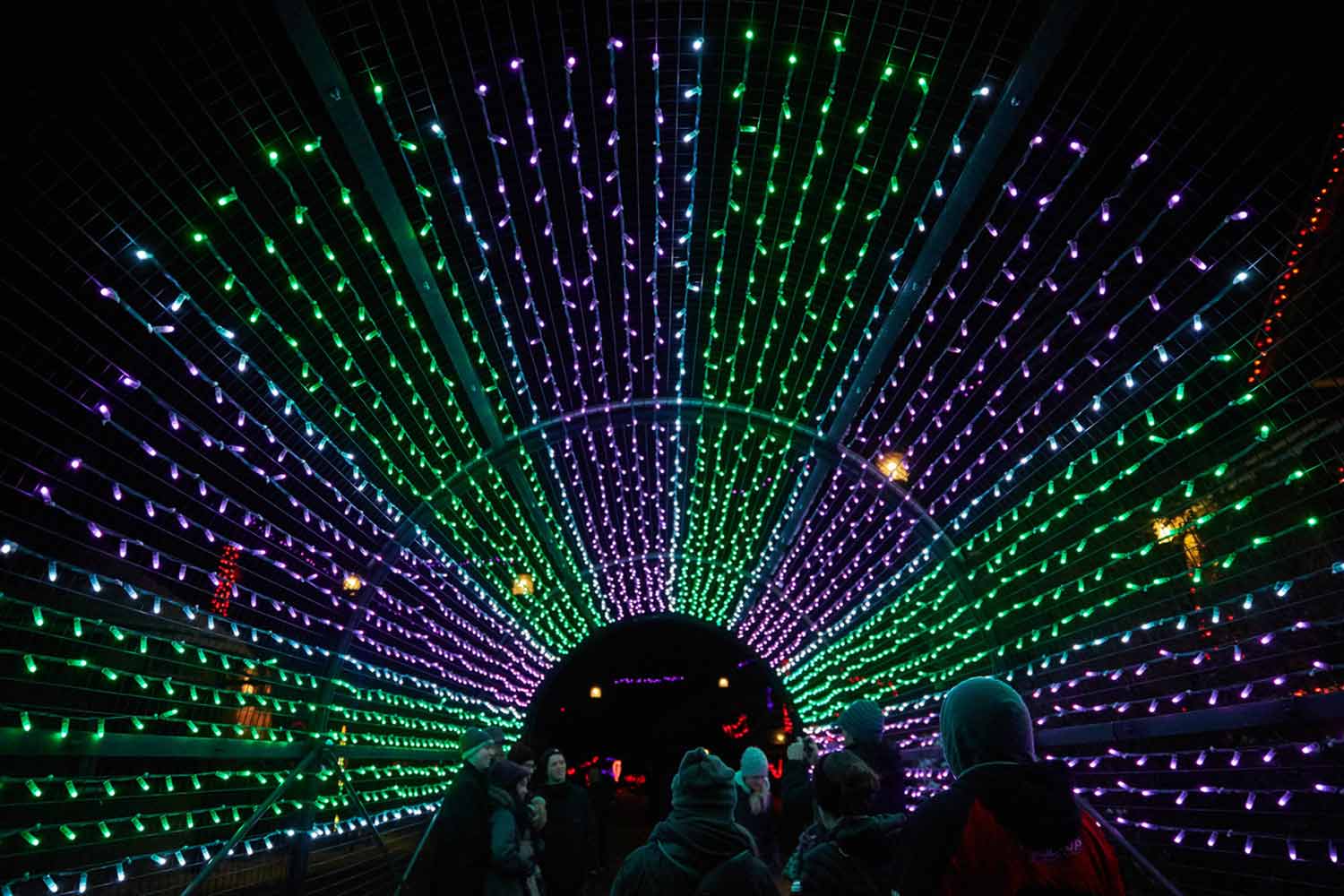 Christmas brings friends and family together to celebrate and exchange presents. But many of the gifts we give come packed in things we must throw away, like mixed packaging and Styrofoam. This year, show your loved ones you care in more than one way. With our tips below, we invite you to create new holiday traditions that help reduce all the wrapping paper, bubble wrap and plastic film and bags.
1) Give the gift of local Calgary experiences
Many memories of Christmas past are about activities and time spent with others. Share a local experience with friends and family while supporting a local business, too. Consider:
Tickets to fun events like Theatre Calgary, Calgary Zoolights, or Calvary FC.
Classes to try something new! Check the Calgary Recreation guide to learn music, rock climbing, pottery, painting and more.
Who wouldn't want fewer chores? Offer up your services or hire a service provider for housecleaning, lawn mowing, snow shoveling or car detailing.
2) Go zero waste with your gifts
If you like physical presents, you can give more with the gift of less waste this year. These zero waste gift ideas will help your loved ones reduce their waste throughout the year.
Reusable straws and cutlery kits
Reusable produce bags and beeswax wrap for food storage
Reusable water bottles and coffee mugs
Shampoo and conditioner bars
Keep it local by visiting any of the new Zero Waste shops right here in Calgary.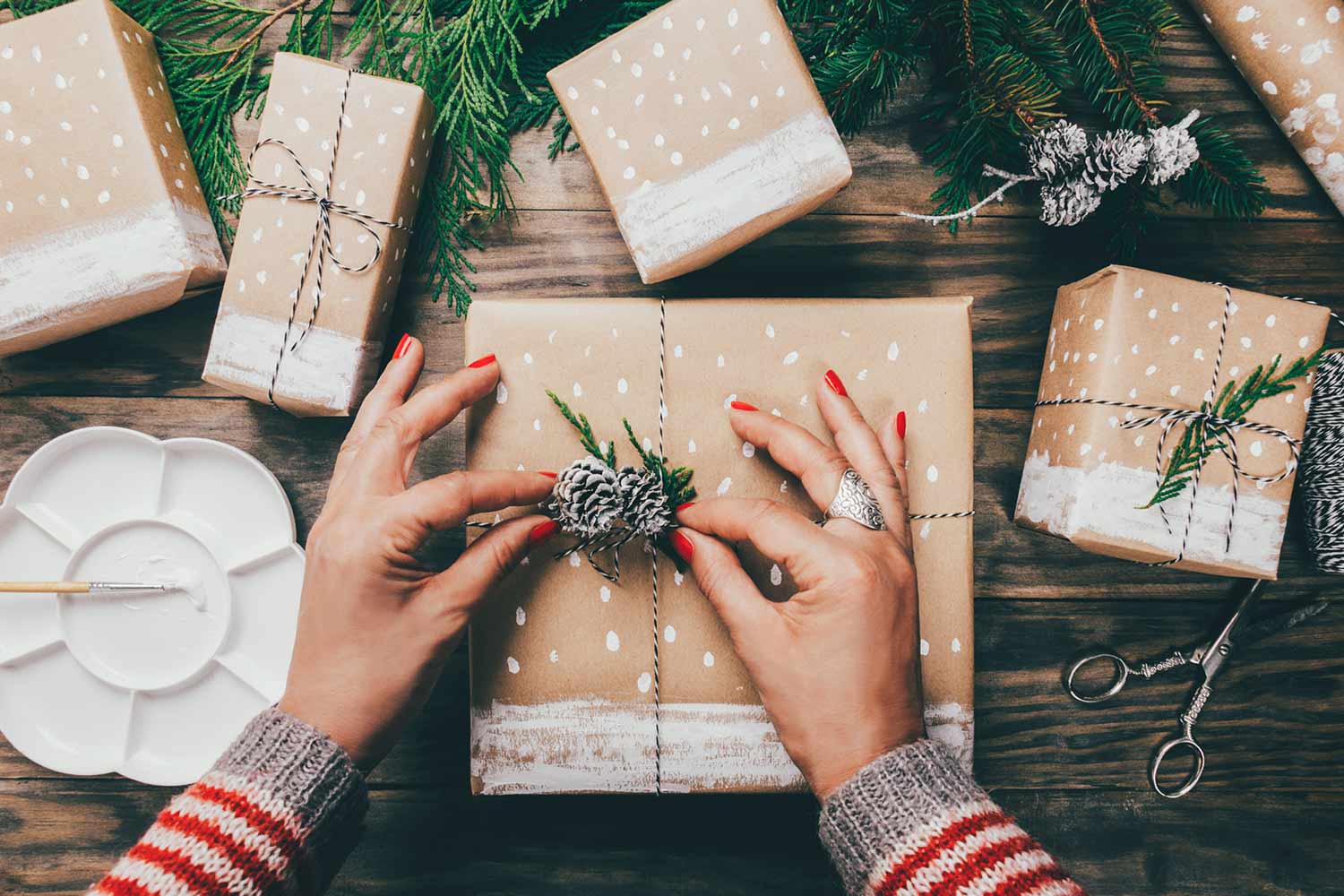 3) Wrap it up creatively
Wrapping gifts with Christmas wrapping paper, gift bags, and bows and ribbons can create anticipation and surprise, but it can also make a lot of garbage!
If you can't reuse your wrapping paper, then try reusable materials for a simple and eco-friendly way to cut down on your wrapping waste. Try wrapping up your gifts with these everyday items you probably already have in your home:
Fabrics like dish towels, handkerchiefs and cloth napkins
Reusable cloth bags
Flyers and comics
Old maps and calendar pages
Decorate old boxes and jars
4) Entertain in green
Having guests over can mean more waste, but a little planning can cut down on the garbage.
Skip the paper napkins in favour of a reusable cloth ones.
Use tupperware for leftovers instead of plastic wrap or tin foil.
Suggest that your dinner guest bring their own reusable containers to take leftovers home.
Plastic cutlery can't be recycled and ends up the garbage. Use real knives and forks to eat with.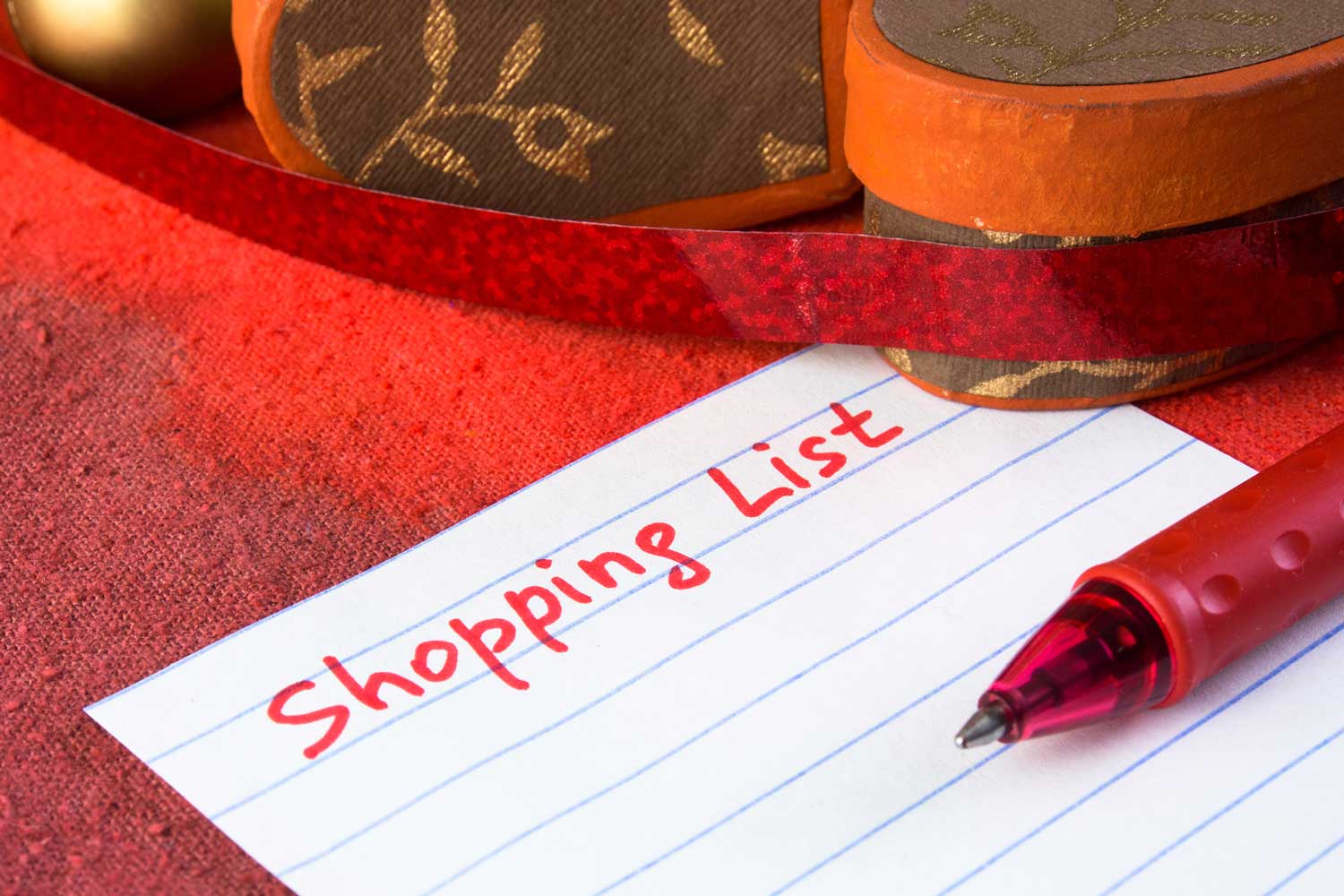 5) Plan your holiday food shopping
Planning your meals ahead of time can really cut down on your holiday costs and reduce the amount of food wasted.
Check what you have at home before you shop.
Make a list and buy only what you need.
Shop in bulk to reduce packaging and buy the exact amount you need.
Bring your own reusable shopping and produce bags when you go to the store.
6) Recycle right with your Calgary blue bin
Make sure you know what can be recycled in Calgary. Here's some common holiday materials that can go in the blue bin:
Paper gift wrap (crumple into a ball) – no cellophane or foil wrapping paper
Gift boxes and cardboard
Paper gift bags – remove the string handles before recycling
Holiday cards, envelopes and gift tags
Tin cans, chocolate and cookies tins, foil pie plates and tinfoil (eat the chocolate and cookies first!)
Plastic cups, empty condiment bottles and salad kit containers
Glass food jars and bottles
Moulded plastic packaging (commonly found with electronics and kids' toys)
Did you know? Calgary's recycling facility gets 30% busier at the holidays. Check out five things you didn't know about Calgary's blue cart recycling program.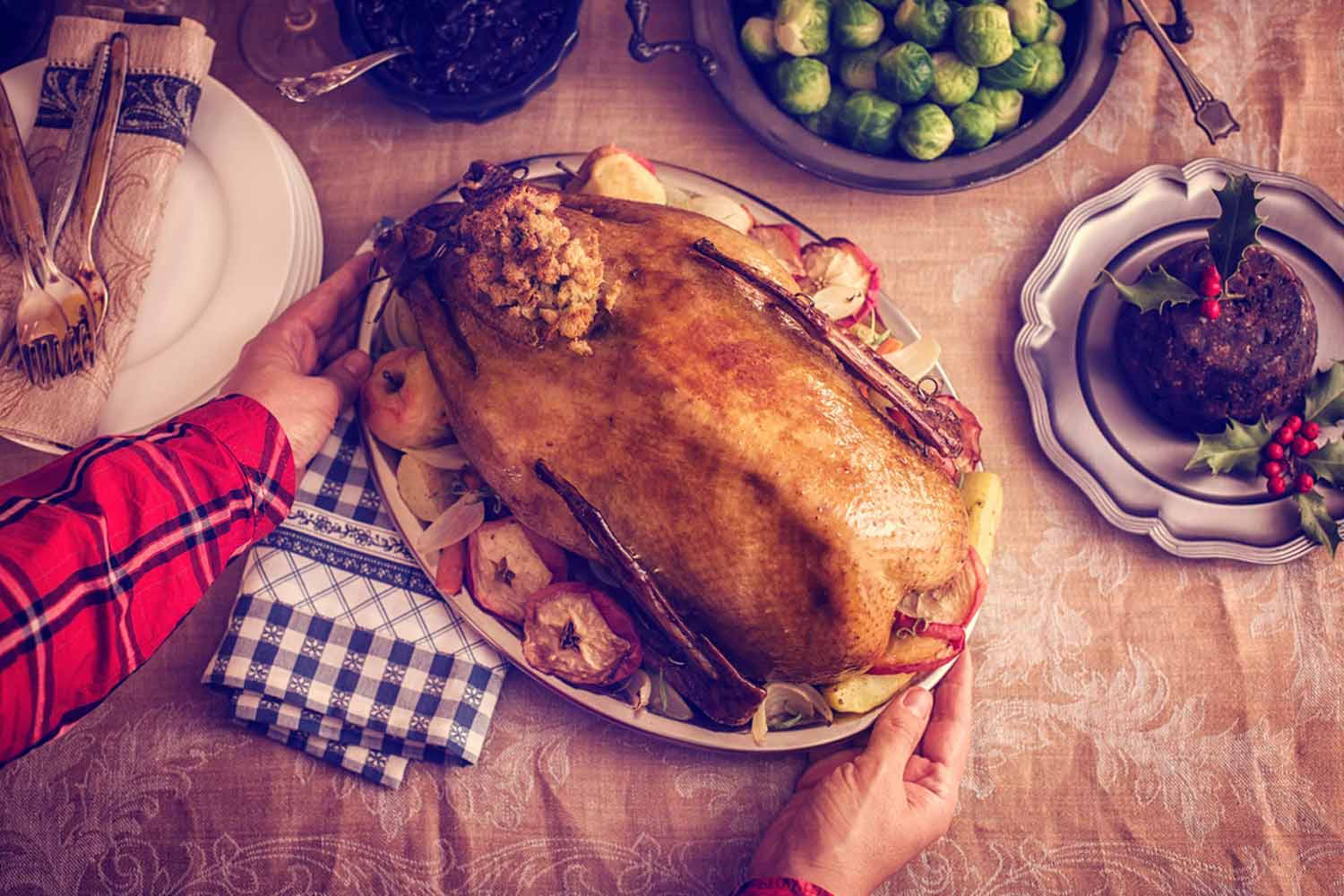 7) Food scraps go in your green bin
After Christmas dinner is done, remember to put your food scraps in your green bin for composting. This includes:
Plate scrapings and vegetable peelings
Turkey carcasses, bones, skin and grease
Cooking oil, sauces and gravy
Paper napkins, paper plates, paper towel and other food-soiled paper
Parchment paper and cupcake liners
8) Compost your real Christmas tree
There's two ways to remove your real Christmas tree in the new year:
Cut your tree up and put in your green bin for pickup.
Take it to a Christmas Tree drop-off – find a list of locations at calgary.ca/christmastree.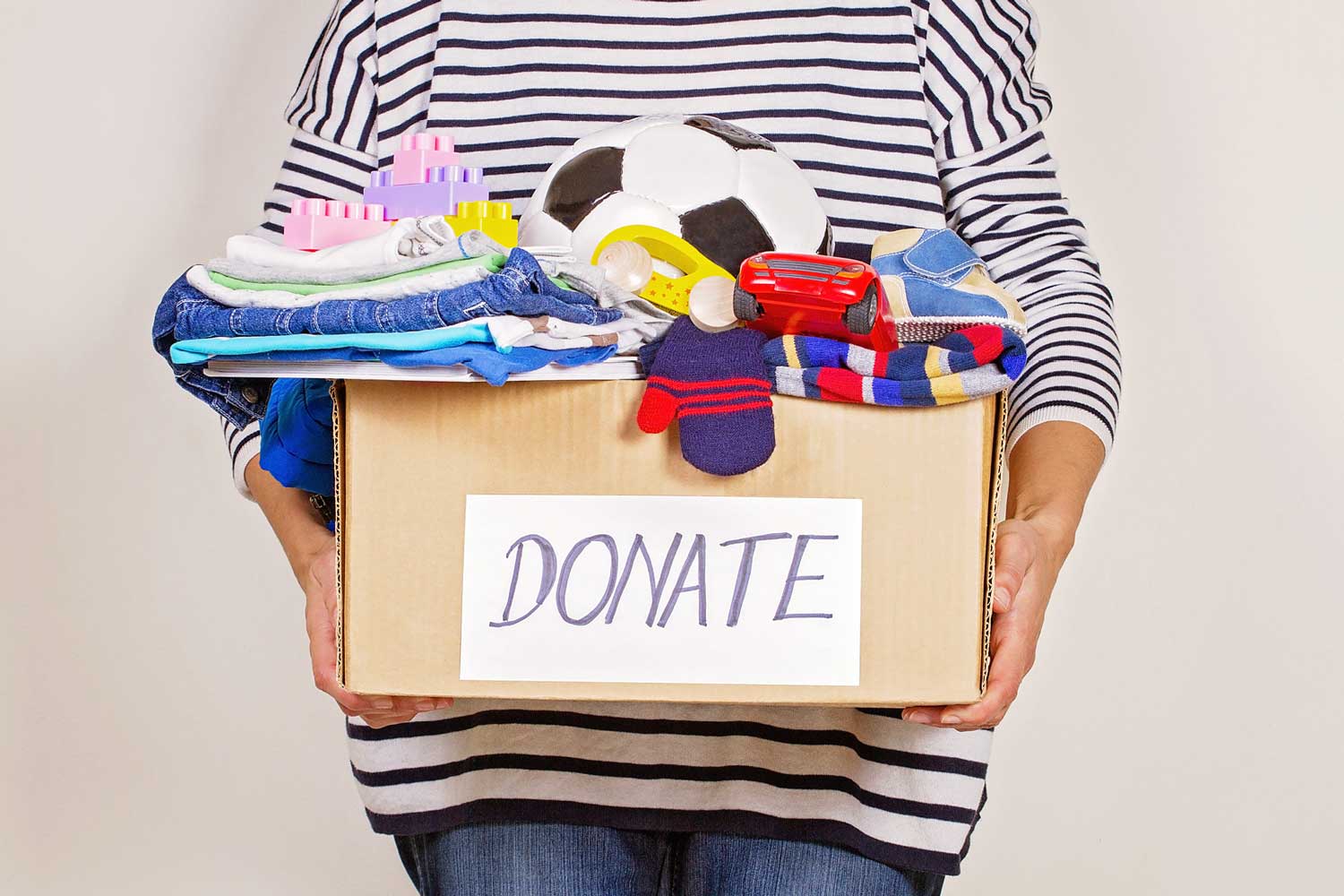 9) Donate reusable goods to a worthy cause
Cleaning up after the holidays means dealing with a lot of old items you don't want anymore. So many things just need to find a new home instead of collecting dust in your basement.
Electronics like TVs and video game consoles
Home decor and accessories like picture frames
Kitchen appliances like coffee makers, kettles and blenders
Toys and games
Pick your favourite charity and donate any reusable goods to help raise funds for their worthy cause. Many organizations operate stores you can deliver your items to, and others even offer a free pick-up service. Visit calgary.ca/whatgoeswhere to look up the right donation options for your household items.
10) Get rid of your old electronics and clothes the right way
While you're doing a post-holiday cleanup, you'll probably come across old gadgets and clothes that no longer fit. Not everything can go in the blue bin, so find the right place for these items instead.
Drop off old and broken electronics like cell phones and computers at one for the many free electronics recycling drop-off locations around Calgary. They'll get disassembled and the components recycled.
Take old clothes and shoes to one of the three City Throw N'Go landfill locations for free textile recycling. All kinds of fabrics, even ripped and torn materials, are accepted.
This content was supplied by the advertiser for commercial purposes. It is not written by and does not necessarily reflect the views of Avenue staff.