Whether it's the familiar peaks of Rundle and Cascade, well-travelled hiking trails, go-to sights and iconic viewpoints, or an extensive knowledge of downtown dining & après scene know-how that would rival a locals' — many Calgarians know Banff National Park well.
Banff is our weekend retreat, our mountain home away from home. When we live so close to Banff National Park, it's easy to assume we've done/seen/hiked/tasted everything.
But what if, in this year of our new normal when many travel plans outside the country are on hold, we take the opportunity to boldly brave new paths in Alberta's backyard?
Why not get a big taste of adventure that'll get the adrenaline flowing and leave you feeling completed recharged? Why not rediscover the familiar in a way that feels like you've travelled to a whole new destination? Now is the time to experience those well-known and well-loved sights from a fresh vantage point. Here are three ways to rediscover Banff National Park.
On the Water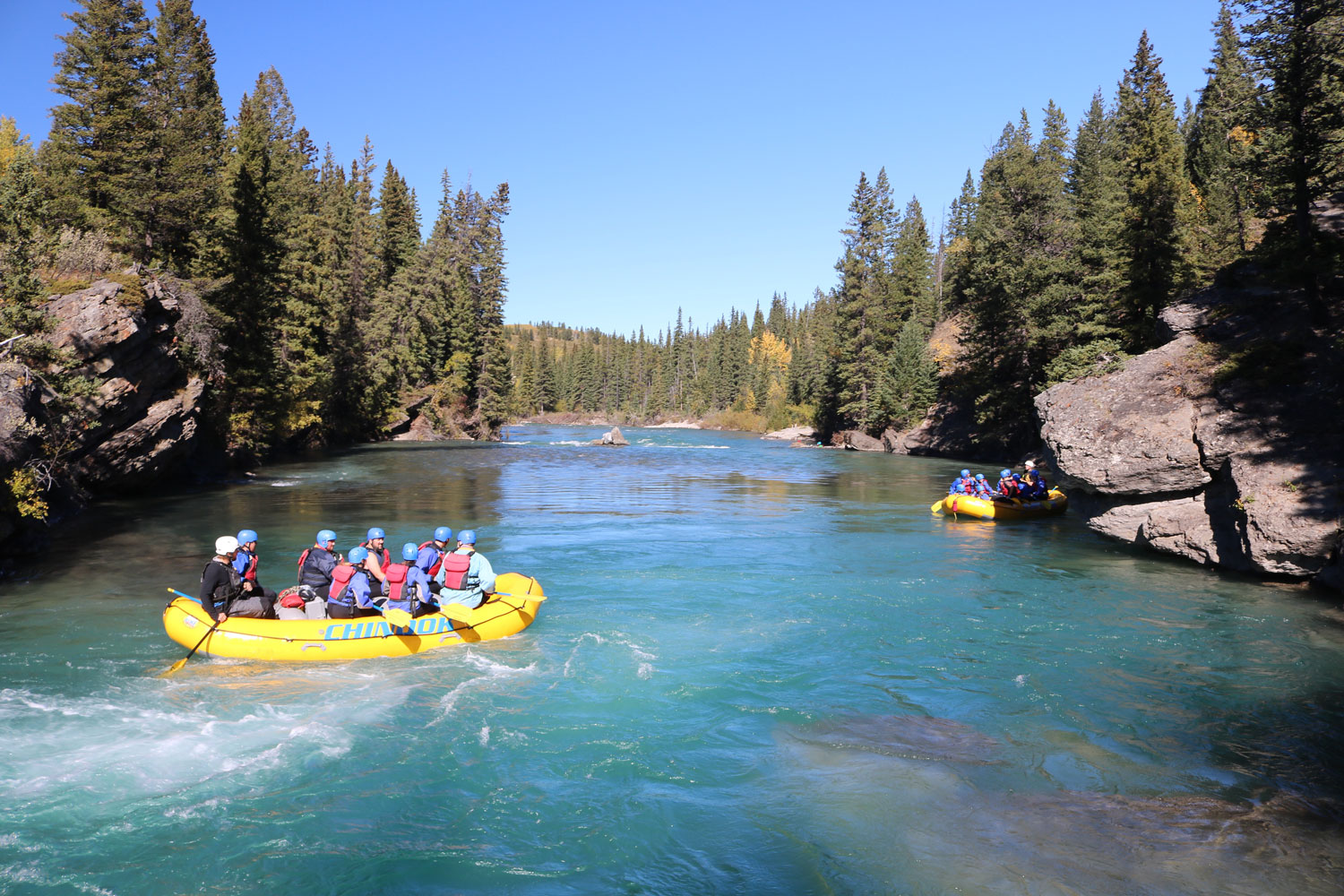 You've likely SUP'd, canoed or kayaked water in the Rockies, but have you rafted it? And when we say water, we're talking about the white variety. Join Chinook Rafting for a thrilling river ride on the rapids of the Kananaskis River — a hot spot for the sport. Categorized as 2-3 class —yes, you will get wet — this is the most fun you might have in the Rockies in a wetsuit.
facebook.com/chinookrafting, @chinookrafting
In a Saddle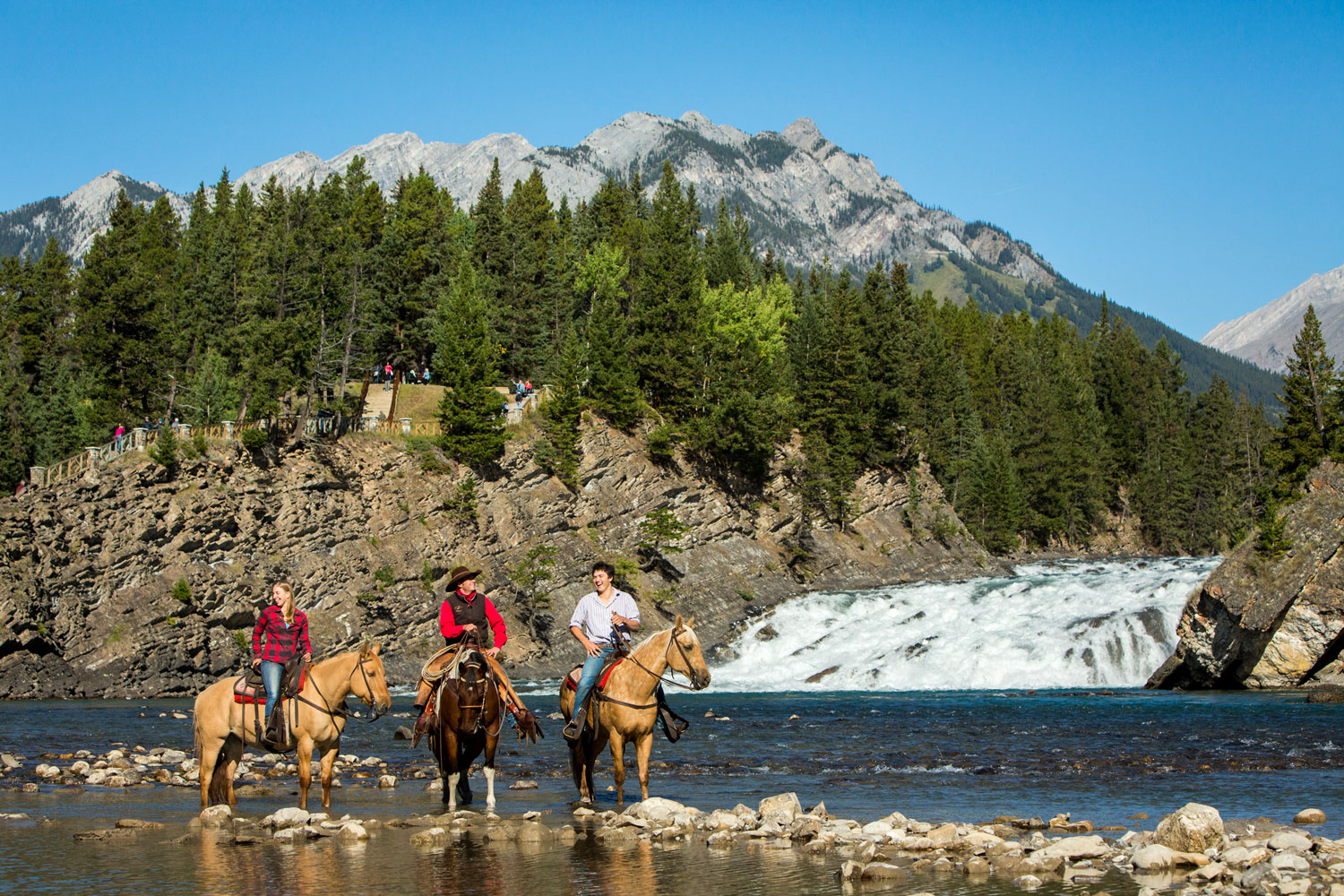 Next, swap your wetsuit for plaid and cowboy boots. If you haven't already, it's time you saw Banff from a very different perspective — from horseback. Taking in the scenery from a saddle is spectacular, and it won't be long until you're channelling your inner cowgirl or cowboy; really, is there anything more quintessentially Albertan? You'll be in great hands with Banff Trail Riders on one of its signature Banff trail rides. The company has been doing this a long time, so its guides know all the best spots.
facebook.com/banffhorseback, @horsebackbanff
From Above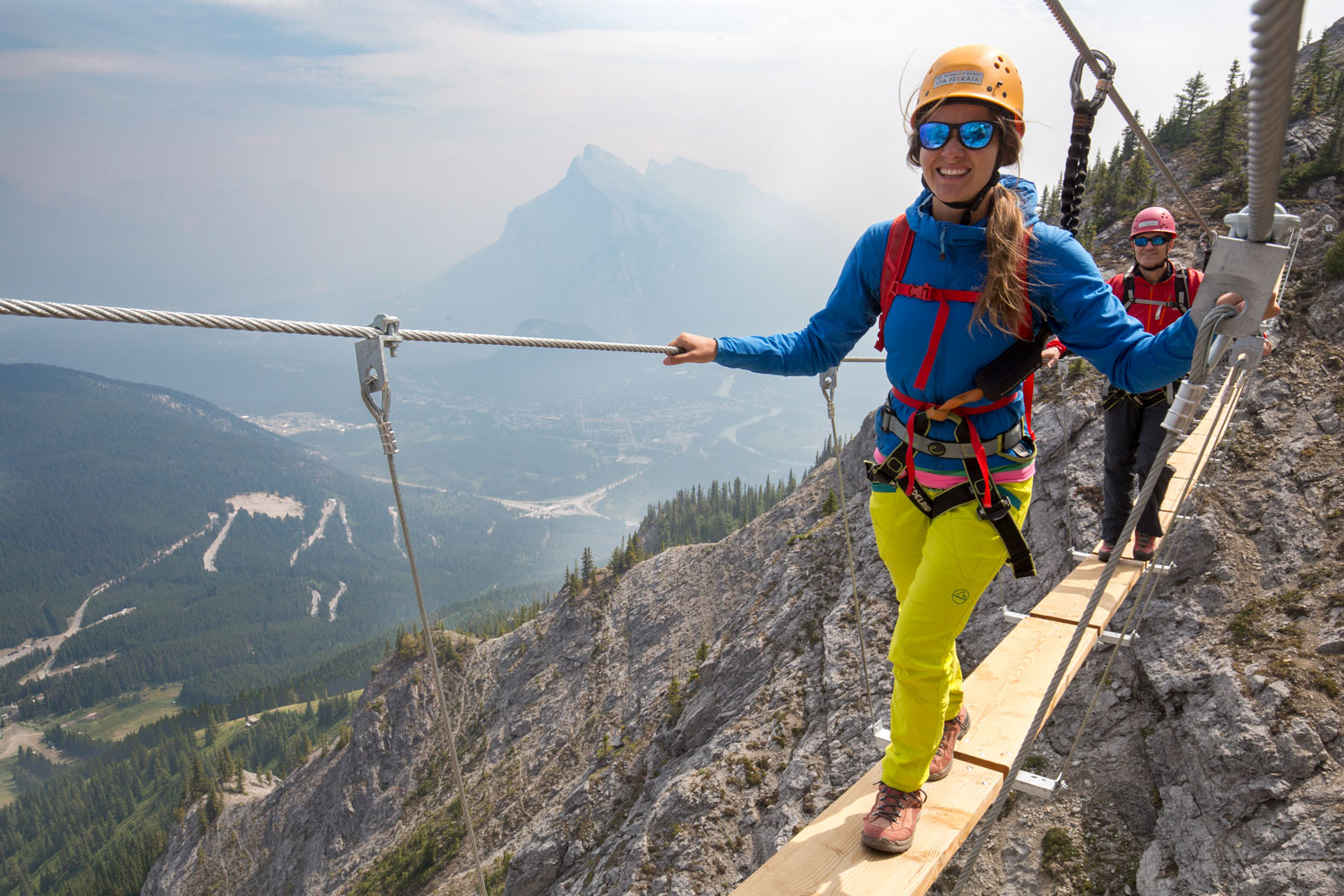 If you want to reach new Banff vantage points and experience a taste of real adventure, the Via Ferrata at Mount Norquay has you covered. Climbing one of the four routes, varying in length and desired exertion level, will take you to summits (and views) not possible any other way. This experience will get your heart racing, as you follow an expert ACMG-certified guide on a mountain-side path of iron rungs and handholds, crossing suspension bridges and climbing ladders along the way (depending on the route you choose.)
facebook.com/mtnorquay, @mtnorquay 
Discover a Deal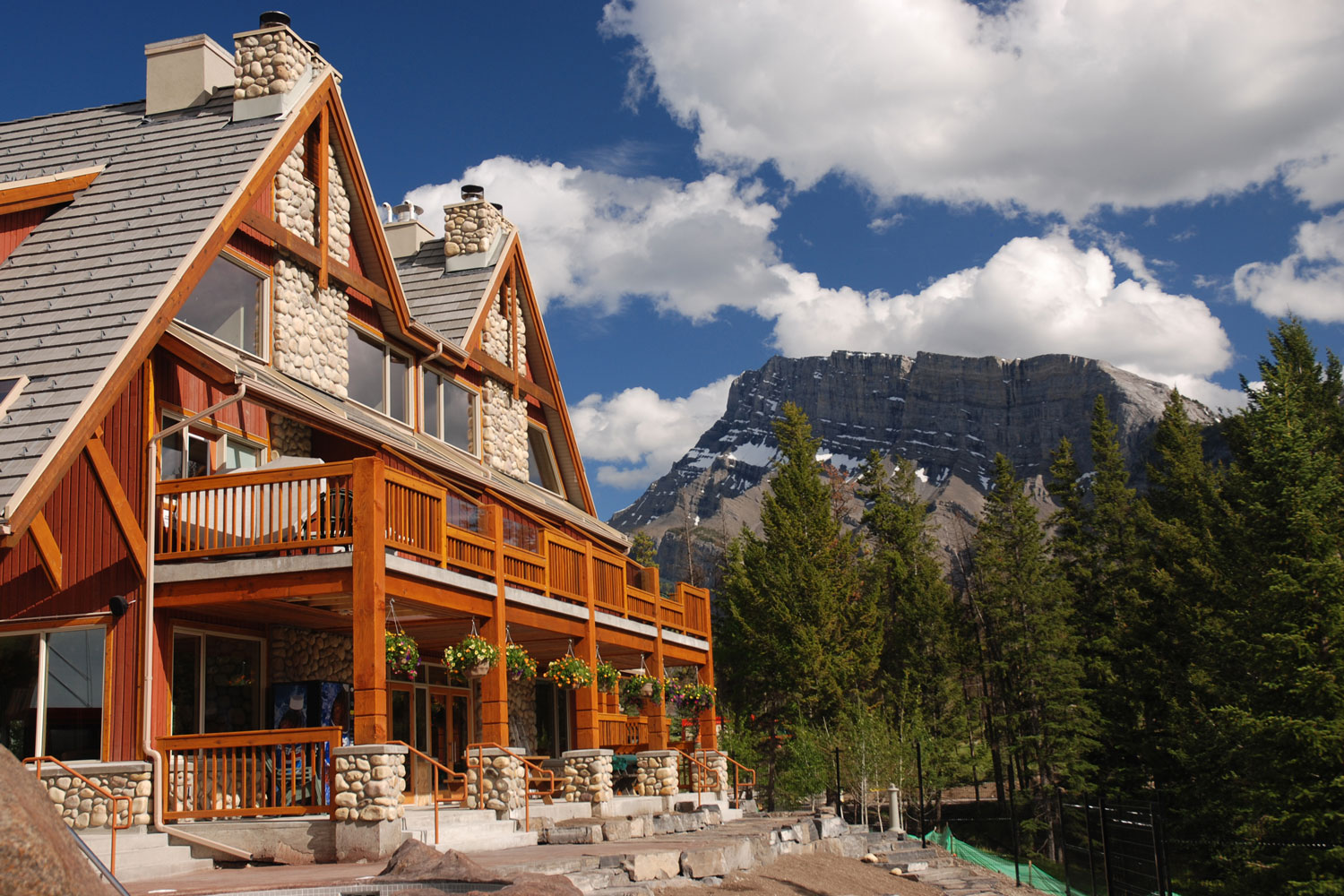 The adventure is waiting, so get a good dose of it before the summer slips away. And right now, there are incredible savings to find, with promotions that Albertans can take advantage of. One excellent option is 'Mountain Adventurers Wanted', where you can book some of Banff's adventures direct (think up to 30 per cent of the standard price), and also receive discounts on stays at several hotels from Banff Lodging Co.
Head over to bestofbanff.com/summer/ to reserve your trip and reenergize your Banff staycation.
facebook.com/BanffLodgingCo, @banff.lodging.co
This content was supplied by the advertiser for commercial purposes. It is not written by and does not necessarily reflect the views of Avenue staff.