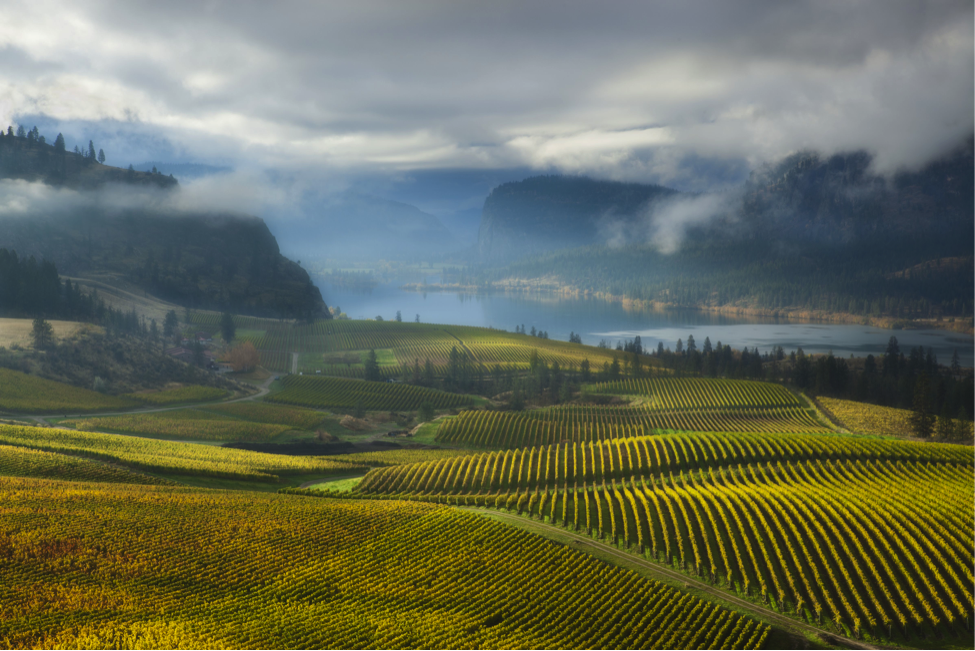 If spending the summer by the water with a glass of wine sounds like your ideal getaway, you're in luck. British Columbia has many spectacular lakes that are perfect for escaping the heat, enjoying delicious local wines, and soaking in the province's natural beauty. Whether you're planning a day trip or a weeklong excursion, and whether you prefer being active or relaxed, there's a lake in B.C. that's sure to fit your needs, as well as a wine that pairs perfectly with the view. Just don't forget your sunblock!
1. Take a Kayak Wine Tour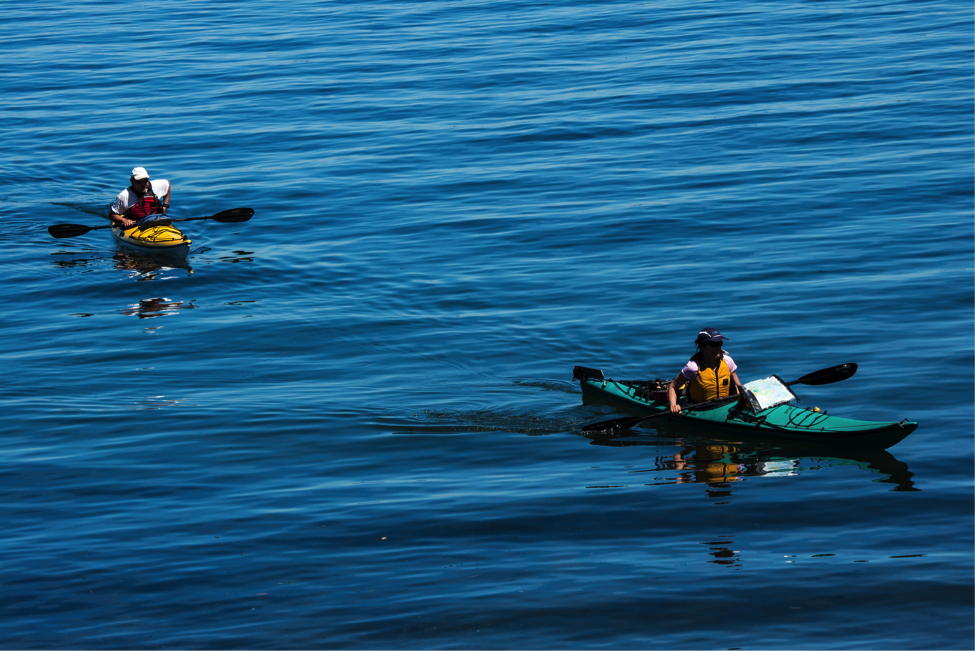 The question facing many winery guests is how to sample enough wines and still move from winery to winery. The answer to this may be a kayak wine tour. Offered by kayaking companies like Hoodoo Adventures, guests kick off their tour by kayaking an hour to the first scenic location-allowing for some physical activity before starting the food and drink portions of the day.
Kayak tours offer amazing views of the shoreline and provide a fun way to get in touch with nature. The kayak trip ends as the feasting begins. Participants will sample a number of delicious wines and appetizers and the tour company will make arrangements to drive guests to the featured wineries. No need to plan for a designated driver!
2. Have Lunch on a Patio by the Water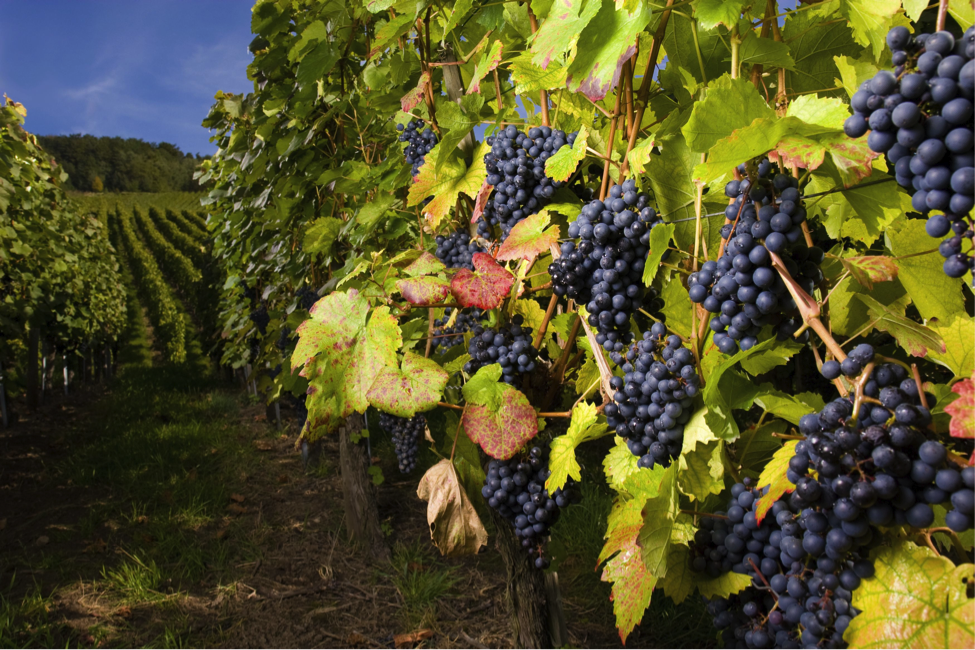 You don't have to be on the water to enjoy the magnificent view. Many B.C. wineries are perfectly situated near the lake, so their guests can enjoy scrumptious meals, luscious wines, and idyllic scenery. Marvel in the harmony of a perfect matching of wine, food, and scenery, but make sure you leave room for dessert. Visit Lake Breeze Wine Farm on Naramata Bench or Terrace Restaurant at Mission Hill Family Estate in Kelowna.
3. Enjoy Winery Lake Views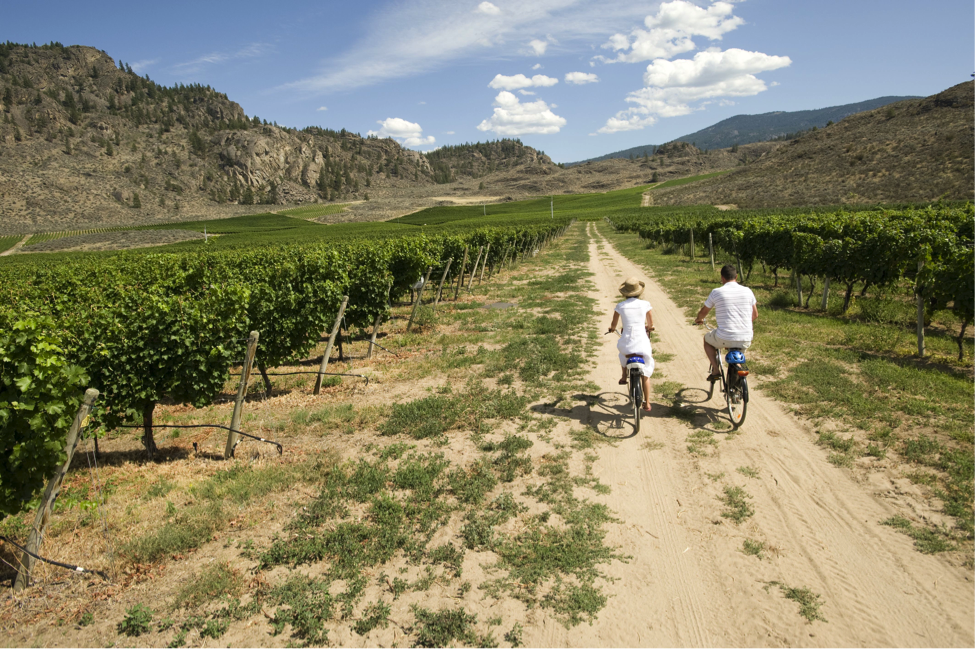 Not all wineries have restaurants or bistros, but that doesn't mean you can't enjoy the beautiful lake views. Many have their own tasting rooms, where you can sample a selection of fine wines with a serene lake and tranquil beach as your backdrop. Take the opportunity to sample a local wine you've never tried before and see if it becomes your new favourite. Visit Bench 1775 on Naramata Bench or Painted Rock Estate Winery.
4. Do a Wine and Yoga Tour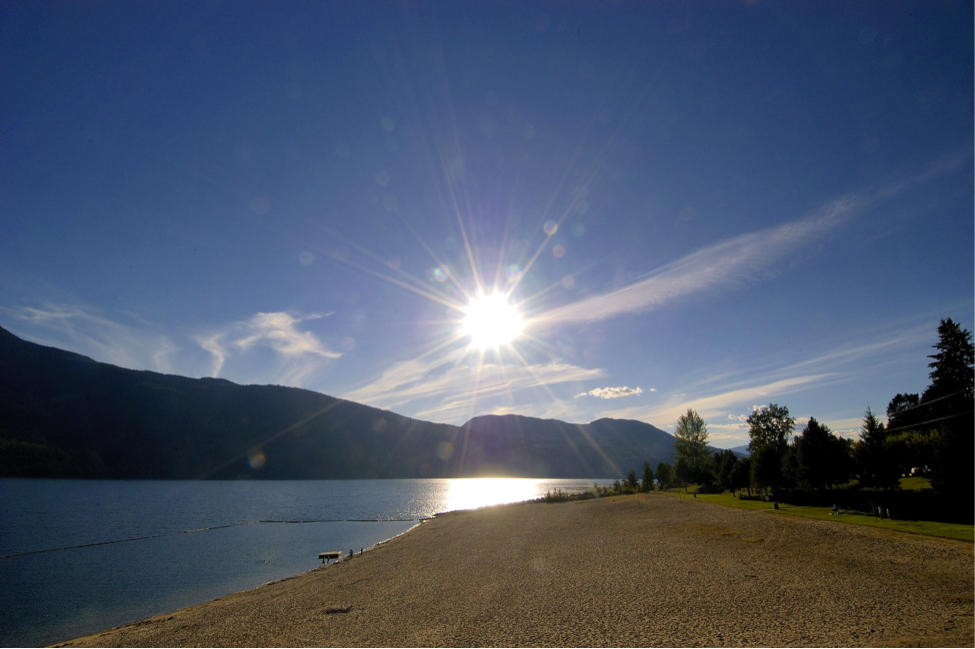 Yoga is done to stretch the body and clear the mind, and what better way to do it than on one of B.C.'s spectacular lakes? If you're tired of doing yoga inside, head out to a calm lake and practice yoga whilst surrounded by nature. Some tour companies like MartiniYoga offer wine and yoga packages, with beachfront yoga highlighted. Or you can take your own yoga mat down to the beach, and then visit a nearby winery to recover from your yoga session.
Getting there:
Kelowna is considered home base for the Okanagan region. Both Westjet and Air Canada offer non-stop flights from Calgary to Kelowna. Several car rental companies operate from Kelowna International Airport.
If a road trip is more your style, Kelowna is approximately six hours from Calgary via Highway 1.
This content was supplied by the advertiser for commercial purposes. It is not written by and does not necessarily reflect the views of Avenue staff.