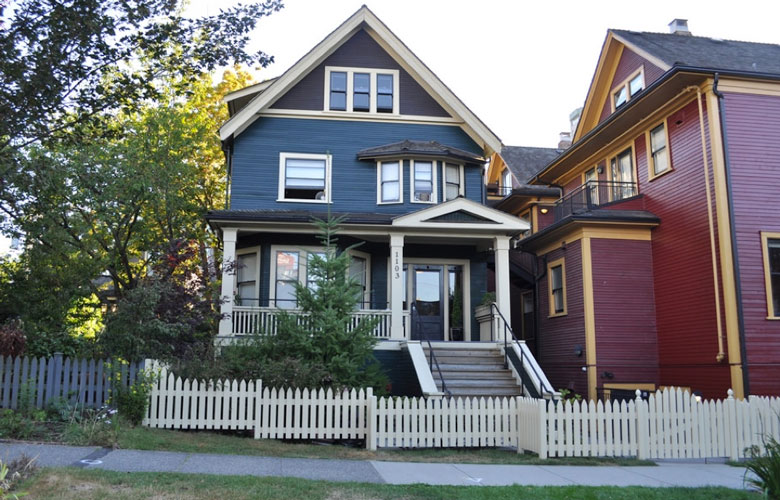 Late last year, Calgary got a sneak peek at what the future of home technology will look like when the "Future Home" came to town. The stylish concept home showcased forward-looking tech – like biometric security systems, intelligent kitchens, Ultra HD entertainment systems and more – to give us a preview of what will be possible when our homes are connected to an ultra-fast fibre-optic network.
After seeing the possibilities in the Future Home, we were hooked and wished our own homes could be a little smarter. And we're not alone; a recent study found that smart home devices will be as commonplace as smartphones within two years. Soon, the "Future Home" will just be "home."
While things like intelligent kitchens are still a few years away, there's already plenty of smart home tech on the market today that can bring our homes one step closer to the future – while saving us time and money!
If you're like most Canadians and crave a smarter home, here are five must-have devices to get you started:
Nest Thermostat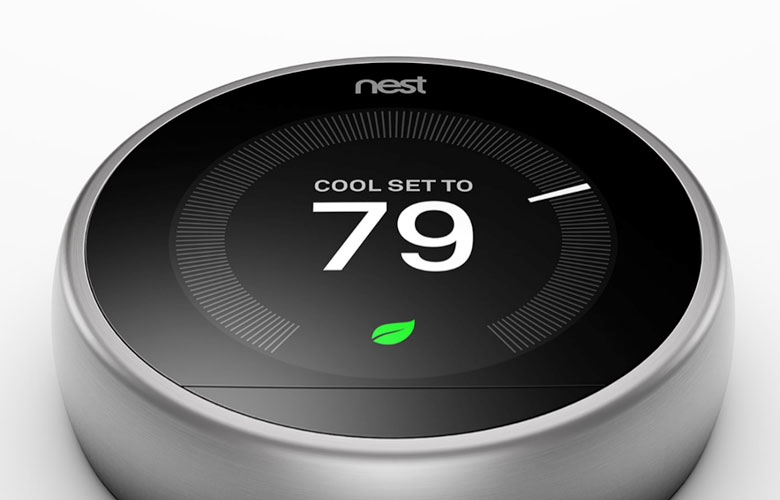 In addition to making any wall look ultra-stylish, the Nest Learning Thermostat can save you up to 15% on your heating and cooling costs. You can control it right from your smartphone, and after just one week of use it will program itself based on your daily routine; reducing your energy usage along with your bill.
Nest Cam
The Nest Cam will keep a safe watch on your home when you can't. With 24/7 live secure streaming, night vision, and motion and sound alerts, this camera can help you keep an eye on your (older) kids and pets when you're not home, or just give you peace of mind knowing that you'll get an alert on your smartphone when there's motion in your home when there shouldn't be.
Nest Protect
Another Nest product that is as fashionable as it is functional, the Nest Protect is a smoke and carbon monoxide sensor that sends alerts to your smartphone whenever it smells trouble; letting you and everyone in your family know when something's wrong in your home no matter where you are.
August Smart Lock
With the August Smart Lock, you'll never have to worry about searching for your keys again as it will automatically unlock and lock your door for you as it senses your smartphone coming and going (and yes, it knows the difference). You can also remotely lock and unlock your door from the August app and create temporary virtual keys for house guests on their smartphones (and delete them once they've worn out their welcome).
Philips Hue Lighting
Phillips Hue lets you choose from 16 million different light colours to suit your mood, sync your lights to interact with your favourite playlist or program them to wake you up with your own personal sunrise. The system can also welcome you home, turn your lights on to make it seem like someone is home when you're away on vacation and when you forget to turn the lights off, you can save energy by remotely turning them off from your smartphone.
As our demand for smart home technology increases, so will our need for faster Internet speeds. Fortunately, Telus is investing billions of dollars to connect homes and businesses in communities across Alberta directly to their gigabit-enabled fibre optic network – including Calgary. As we continuously add new devices to our smart home collection, the nearly limitless capacity of a fibre network, which can transmit data at close to the speed of light, will still have bandwidth to spare.
Faster internet speeds are about to become so important to our lives that the study mentioned above found that 40% of Canadians would be willing to pay more to live in a fibre-connected community.
If you're curious when fibre is coming to your neighbourhood, visit telus.com/calgary to find out.
This content was produced in partnership with the advertiser by RedPoint Media for commercial purposes.