Located in the heart of Britannia, Primary Colours serves delicious items whether you're looking for brunch, fresh pastries, dinner, wine or cocktails. 
Choose the Scallop Rolled Omelette for brunch
Break out and try something a little different for brunch. Inspired by a Japanese-rolled omelette, this dish starts with a thin layer of custardy seasoned eggs. It's then filled with seaweed and succulent bay scallops before being rolled, and topped with a brown butter hollandaise (because who doesn't love brown butter?) and local Brussels sprouts. On the side, you'll find crispy, cleaver-smashed Innisfail Growers potatoes, perfect for swiping through the creamy hollandaise sauce.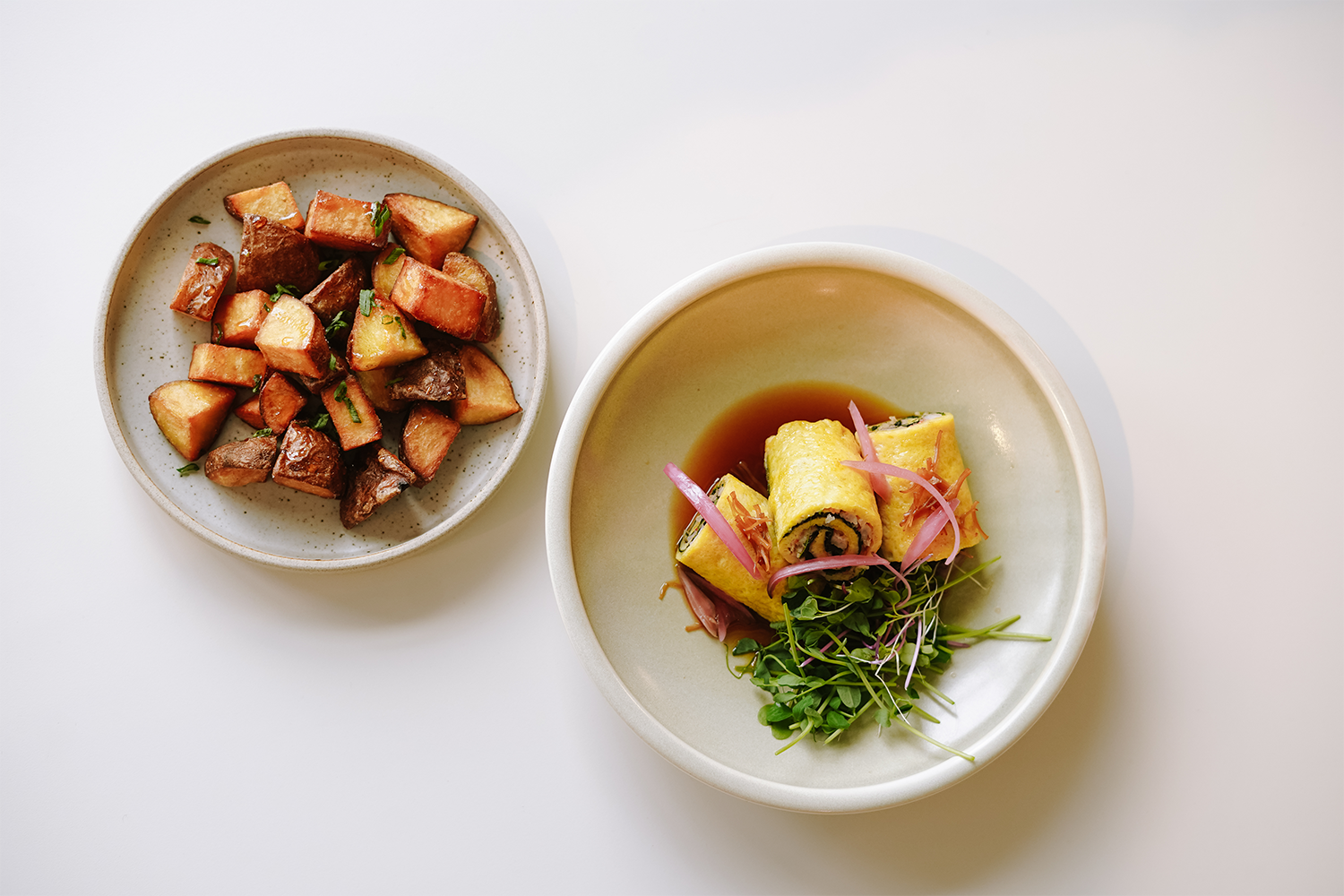 Savour all the bar snacks
The newly launched Happy Hour menu has all the salty, shareable snacks that you crave right after work. Make sure to try Chef Matthias Fong's signature ginger beets, which are everything you love about ginger beef—crispy, saucy, savoury—but with beets instead! A delicious surprise is the faux gras, a fun vegetarian play on foie gras. Walnuts are whipped into a smooth mousse, topped with red wine raisins and served with crunchy house-made crackers. You also won't want to miss the truffle popcorn fries made with Highwood Crossing organic popcorn. The crispiest triple-cooked fries are topped with a silky popcorn truffle cream sauce.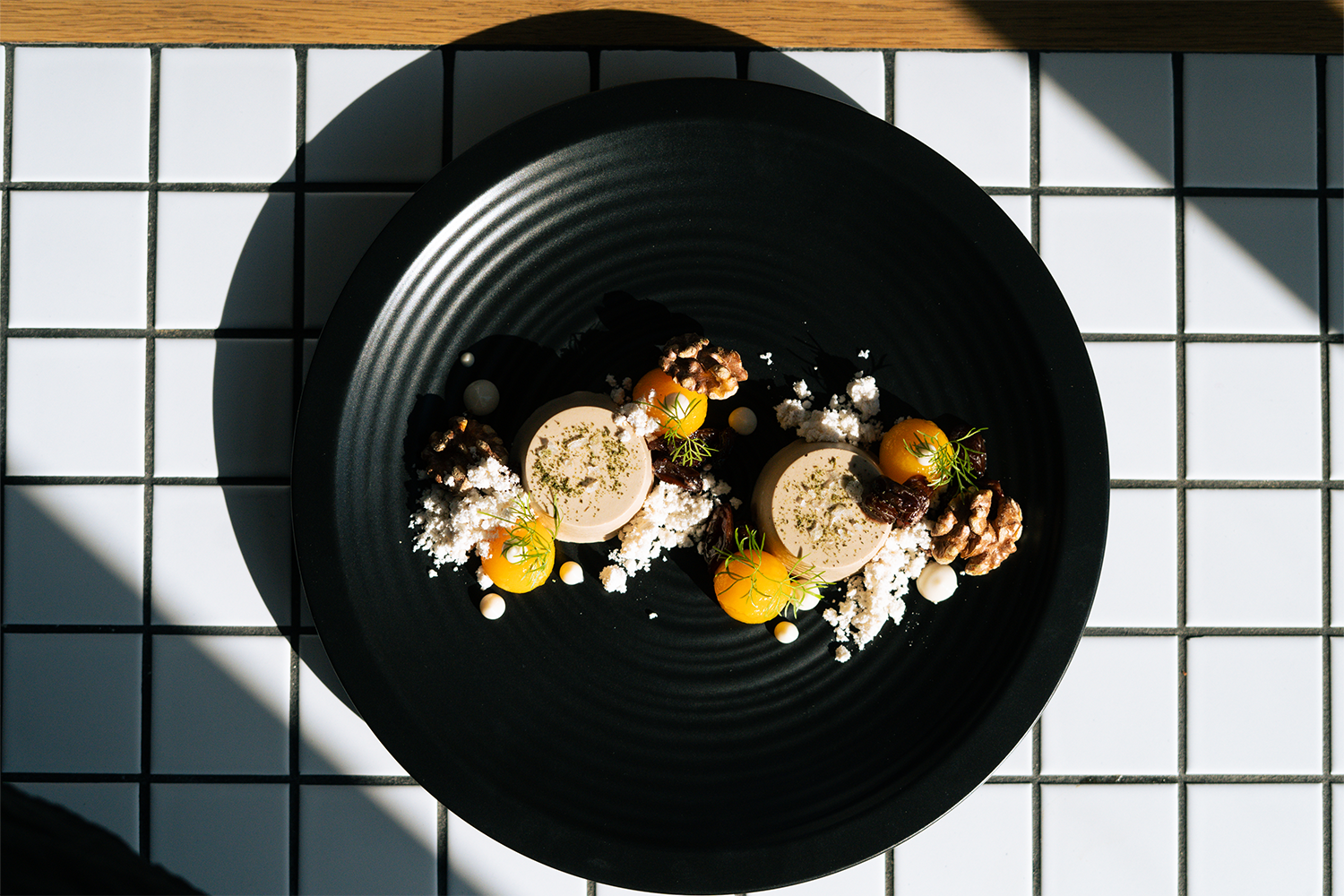 Experience Warmth + Wonder in cocktail form
What's better to go with bar snacks than an all-new cocktail menu? This menu is full of playful cocktails that are old favourites but with a new, unique twist. Take the Wonder + Warmth cocktail—this is your classic espresso martini, but with really interesting ingredients. It combines a shot of Monogram Coffee espresso, Alberta Pure vodka, and coffee saccharum. Saccharum is an ingredient made in-house using spent espresso grinds (less waste!), sugar and a touch of vanilla.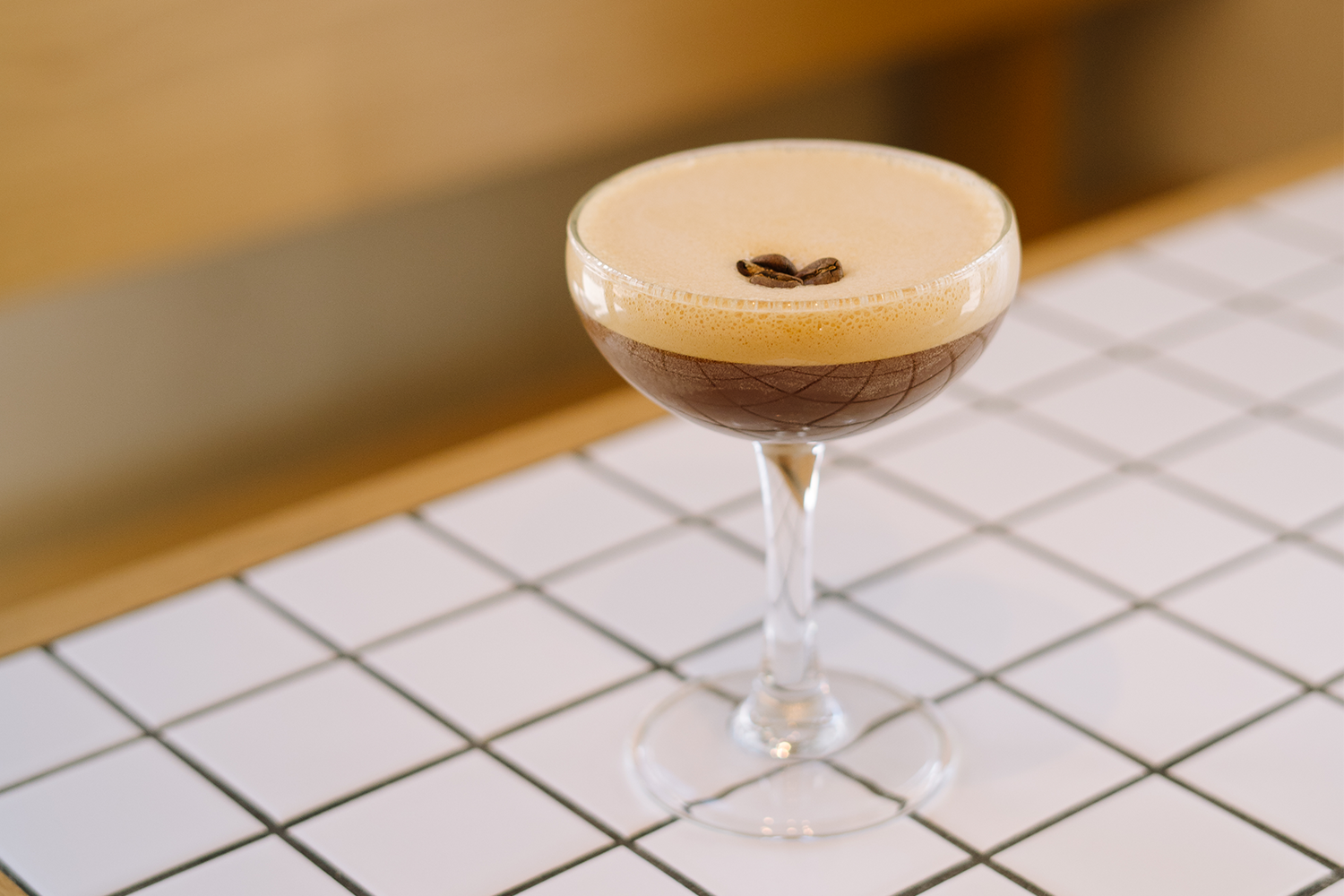 Indulge in a Charcoal-Roasted and Braised Bison Shank
At the heart of the open kitchen is the charcoal grill, which gives meats and veggies a crisp, smoky char. The Charcoal-Roasted and Braised Bison Shank is no exception. Alberta bison is seared on the charcoal grill before being braised in red wine to make it succulent, rich and fall off the bone. Served with a baked potato puree, stewed greens that change with the season, wasabi sour cream and a rich bacon jus made during the smoking process, this dish is the epitome of an elevated but comforting classic.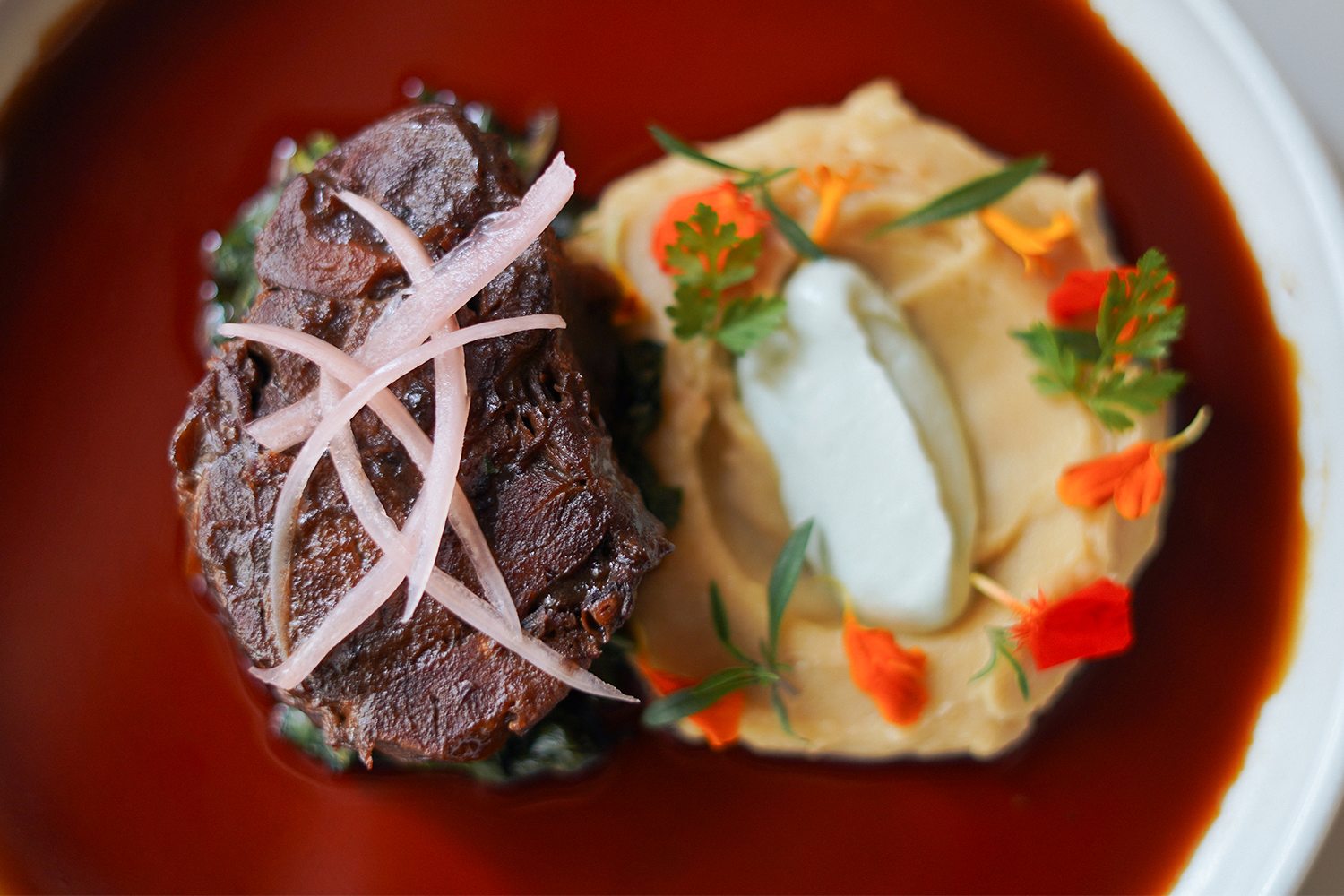 Treat yourself to tiramisu
When you're looking for a little treat or want to end your meal on a sweet note, the Sea Buckthorn Tiramisu is the perfect indulgence. It elevates a classic tiramisu with a slight citrus note from sea buckthorn (a tart, citrusy orange berry), delicate layers of chocolate sponge cake, sea buckthorn mousse and dark chocolate cremeaux. This dessert is chocolatey but not too rich, sweet but not overly so, and has the perfect balance of tart but creamy flavours.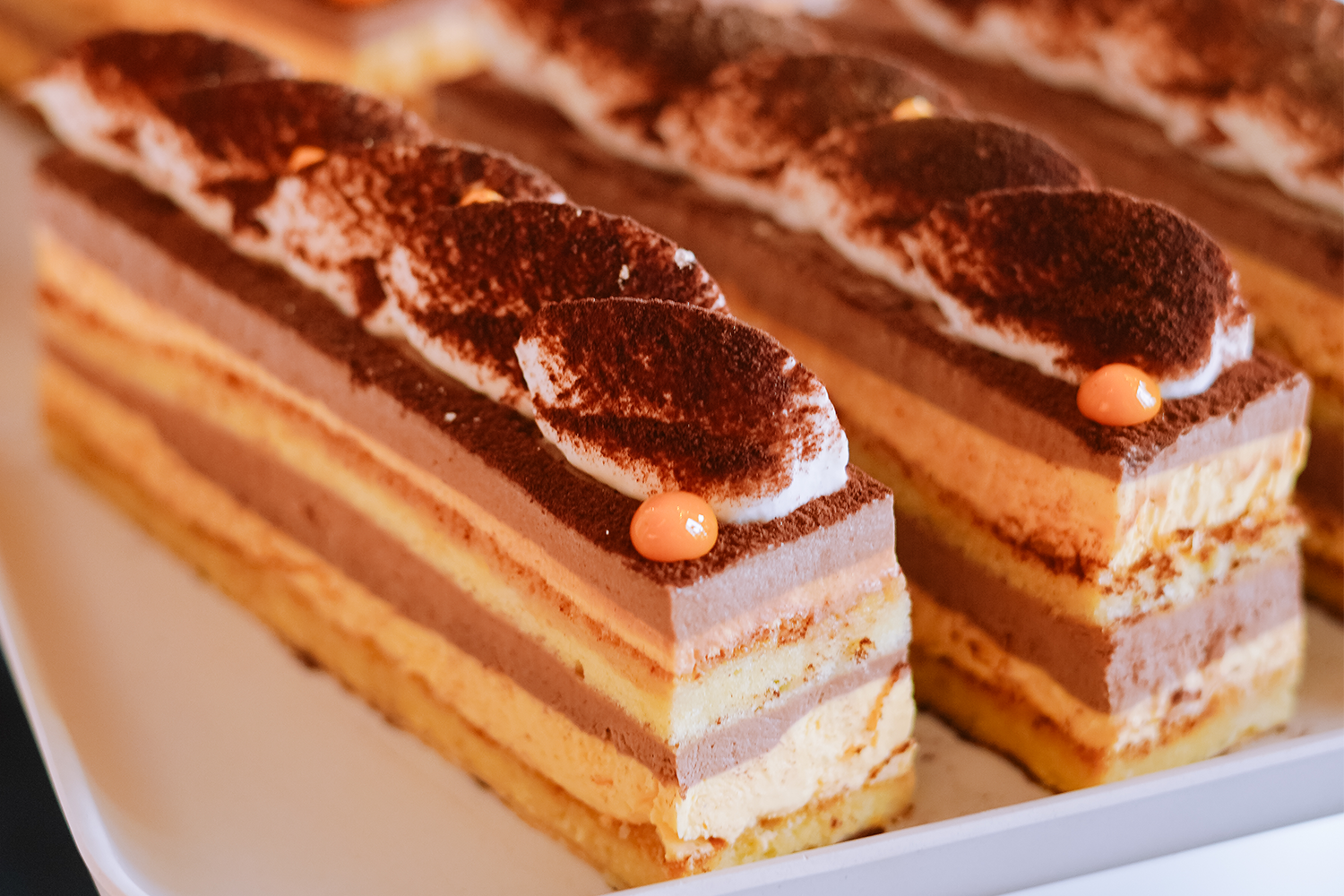 Browse the full menu and reserve your table at primarycolours.cafe.
This content was supplied by the advertiser for commercial purposes. It is not written by and does not necessarily reflect the views of Avenue staff.