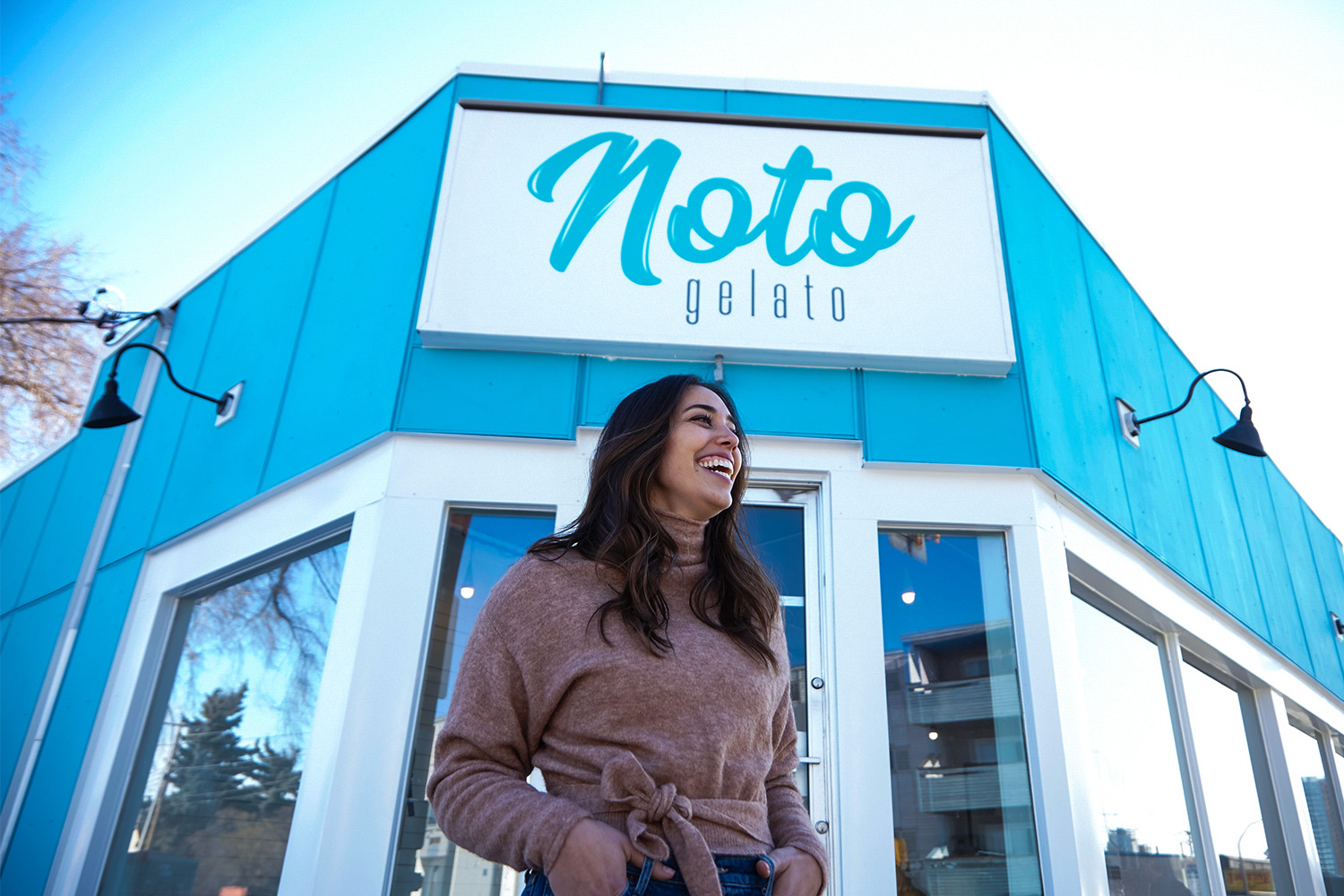 A new gelateria is bringing "la dolce vita" to Calgary.
Noto Gelato, which officially opened its Bridgeland storefront on December 18, is dedicated to serving small-batch gelato, made using traditional Italian techniques. And it might be the most authentic gelato you will find in town.
Here's why Noto Gelato is a must-try treat.
The co-founders are connected to Calgary's favourite Italian restaurants
Noto Gelato was founded in 2020 by Domenic Tudda and Stefanna Spoletini. Tudda is the owner of Pulcinella, one of Calgary's first restaurants to be certified by the Associazione Pizzaioli Napolitani for its authentic pizzas. Spoletini is Tudda's niece and daughter of one of the original co-founders of Spolumbo's. The Tudda and Spoletini families, as well as additional extended families, are also behind Mercato, Villa Firenze and Stromboli Inn, and have shared Italian food traditions with Calgarians since the 1970s.
"We joke all the time about how everybody [in the family] seems to be in the food industry," says Spoletini. "We say we're enriched by family tradition."
It involved extensive research
In 2015, when Tudda couldn't find gelato he felt was authentic for Pulcinella's dessert menu, he decided to make it himself. Tudda travelled all over Italy to learn from the masters — in fact, the business's name pays tribute to Noto, a town in Sicily known for making the best gelato, and an essential stop for Tudda's research.
In 2019, Tudda mentored Spoletini, teaching her the secrets he'd learned for their own gelateria.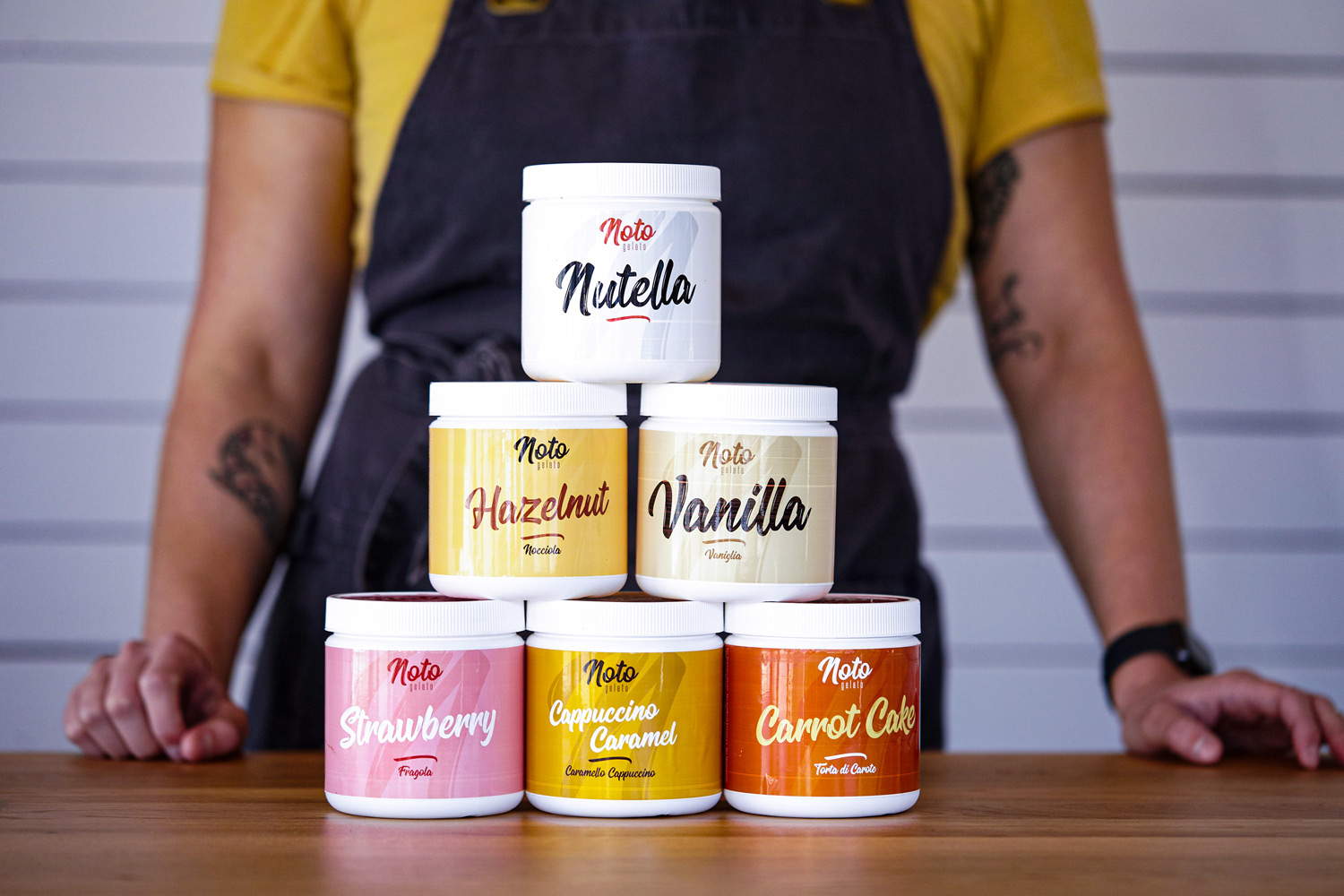 It's made the traditional way
Noto Gelato uses traditional techniques and equipment to make its gelato, but the specifics are a family secret. The premium quality is also achieved with the addition of fine ingredients imported from Italy, like Amarena sour cherries and wild strawberries.
"For products we're not getting from Italy, we buy local to support the people around us," says Spoletini.
Noto has more than 16 flavours on its menu, including black cherry, stracciatella and Nutella, which is the number-one seller.
You can pick up a pint or get it delivered
Noto Gelato will begin scooping individual servings of its gelato this spring. But right now, Calgarians can drop by Noto Gelato's recently opened Bridgeland storefront to pick up a pint of their favourite flavour to-go.
Pints can be purchased from the Italian Centre Shop, Mercato, Mercato West and Pulcinella, or ordered on Skip the Dishes or DoorDash for delivery. As of January 14, they'll also be available at Calgary Co-op locations. Scoops of Noto Gelato are also on the dessert menu at 16 restaurants and counting in and around Calgary. And Tudda and Spoletini have partnered with Anthony Giuffre, CEO of the private real estate company Avenue Living, who will support the business's expansion into even more grocery stores and restaurants.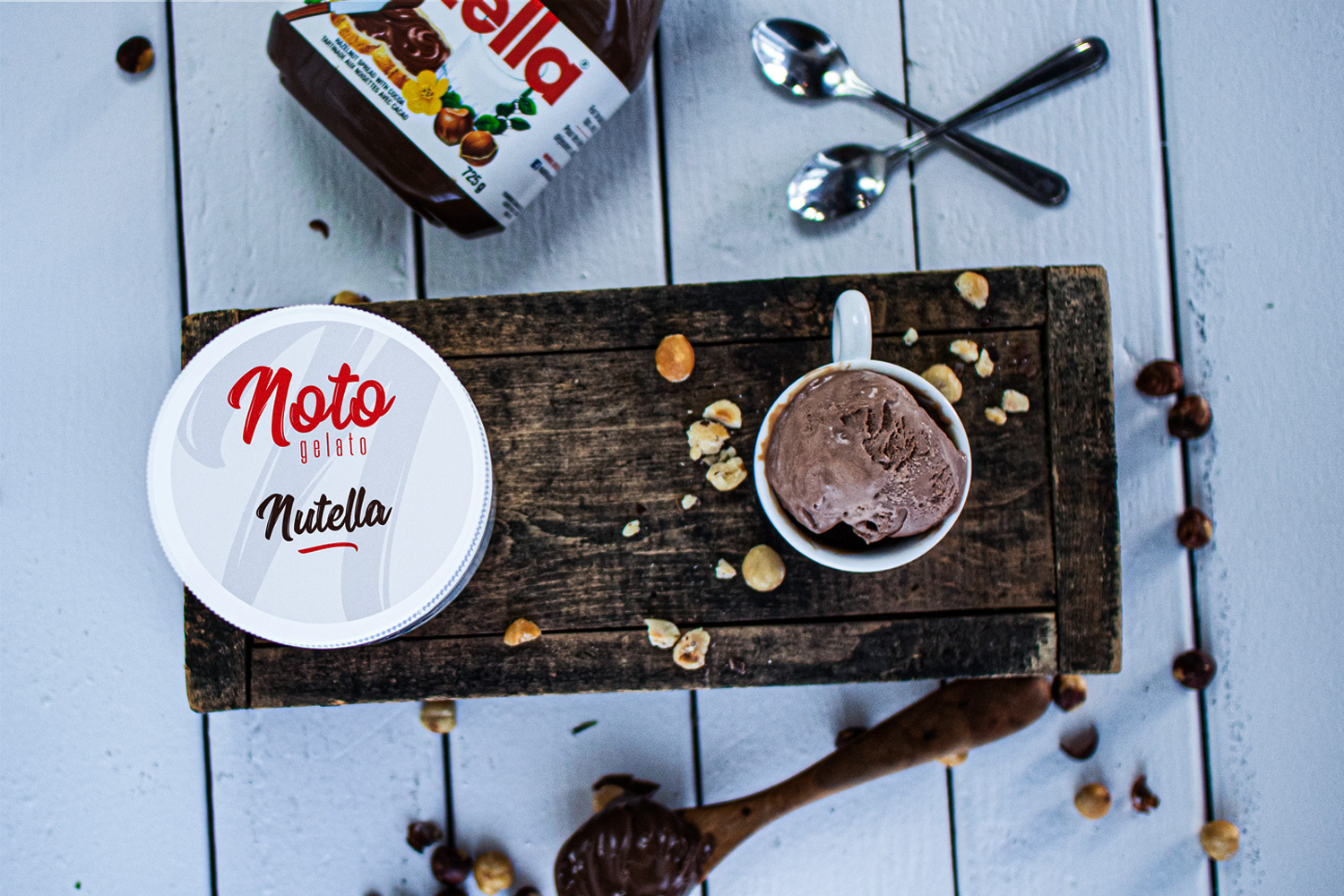 It's a taste of Italy at home
Whether you've been to Italy or not, Noto Gelato will transport you there.
"You'll taste Italy in the ingredients," says Spoletini. "Our gelato is so thick and creamy, and it's an experience for your taste buds."
Noto Gelato is located at 236 4 St. N.E. To learn more about Noto Gelato, visit notogelato.ca and follow them on Facebook, Instagram or Twitter.
This content was produced for the advertiser by RedPoint Media for commercial purposes. It is not written by and does not necessarily reflect the views of Avenue staff.