Development on Artesia by Brookfield Residential began in 2012, and in almost 10 years, it has become a welcoming, sophisticated community that melds beautifully designed estate homes with relaxed country living. Located in the Foothills region and just minutes south of Seton Urban District, Artesia at Heritage Pointe offers the best of both worlds. Residents have the opportunity to build stunning homes with access to pristine nature and are only steps to essential urban amenities and convenient luxuries.
Here are just five reasons why Artesia is a hidden gem just south of the city.
A Variety of Gorgeous Home Styles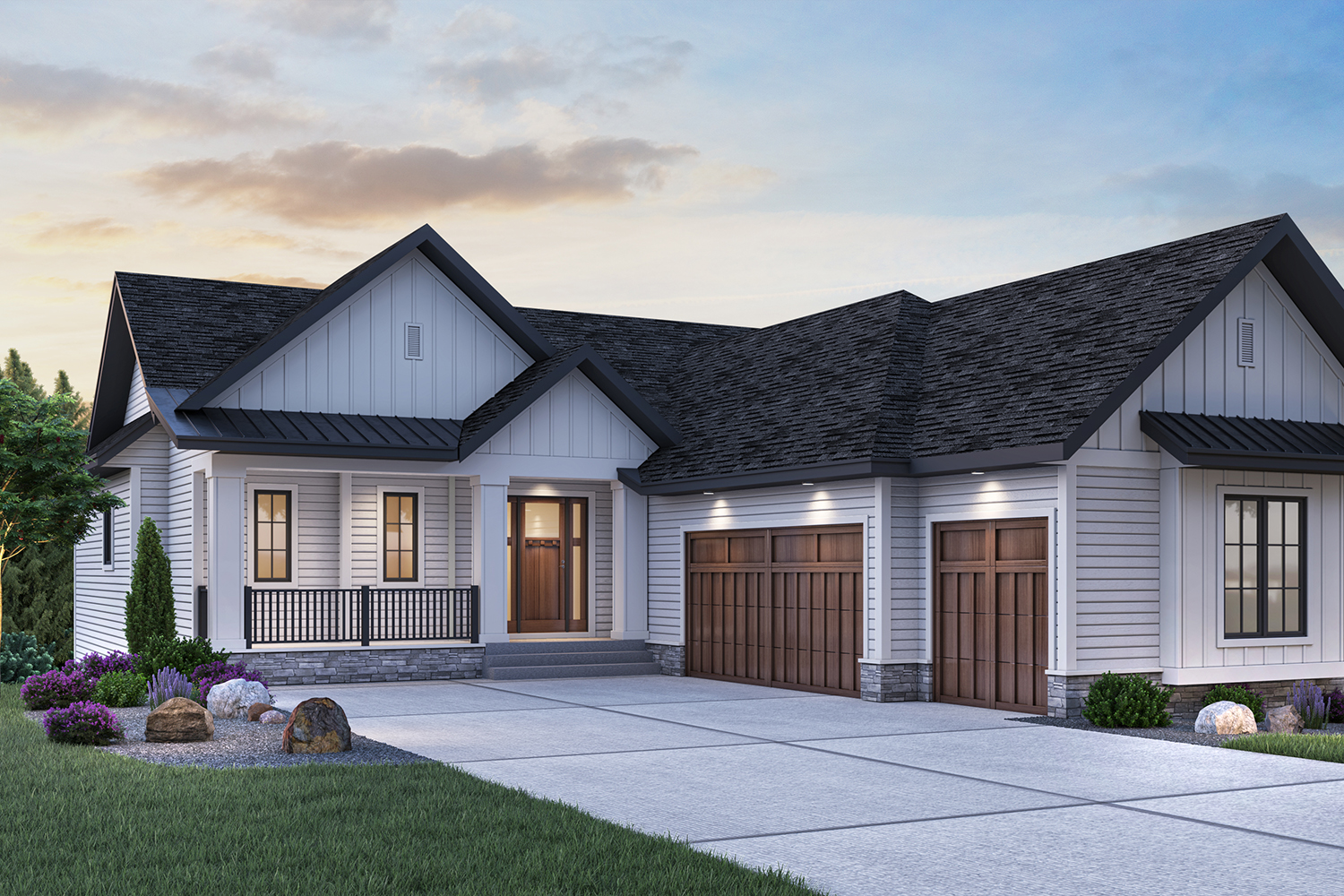 Brookfield Residential offers a range of elevated home styles in Artesia, including Craftsman, Tudor, Prairie, French Country and English Country. The newest style option, Modern Farmhouse, has a crisp design that is hugely popular among buyers looking for a sophisticated, timeless look.
"The Modern Farmhouse style typically has a light colour palette, with high roof peaks and board-and-batten detail," says Charles Maguet, community manager at Brookfield Residential in Artesia, of this new style. "It is really on trend right now and has been in high demand."
Space For Your Dream Estate Home
It's not just the home styles that make Brookfield houses in Artesia desirable. Because the community is outside of Calgary city limits, Artesia offers larger homesites. As well as spacious yards, the larger lots allow for more space and privacy between homes. It also provides home owners with more options when it comes to designing their ideal home. Home owners can make their dream home a reality, whether that means a walkout lot, a large bungalow or a two-storey home. And for the car enthusiasts, there's room for that triple garage!
Relaxed Country Living Close to Urban Necessities
Life in Artesia means experiencing the tranquility outside of city limits. There are views of the Foothills and, with fewer than 300 estate homes here, the small community is quiet and calming. And because the Municipal District of Foothills has a Dark Sky policy, meaning there's limited artificial light to reduce light pollution, residents can enjoy the clear night skies and take in the stars.
This peaceful community has countless urban amenities on its doorstep. The Seton Urban District is only a five-minute drive away, where residents can find everything they need. There's Superstore and Save-On-Foods for groceries, excellent restaurants like Starbelly and Rendezvous, the state-of-the-art South Health Campus hospital and the 30,000-square-metre Brookfield Residential YMCA. For even more, South Trail Crossing is a 10-minute drive away and offers big-box stores like Home Depot, Walmart and HomeSense.
And whether you work downtown, want to enjoy a buzzworthy restaurant or explore the shops in popular inner-city neighbourhoods like Inglewood, Beltline and Bridgeland, Artesia is only a 25-minute drive from the city's core.

Ideally Situated For an Active Lifestyle
It's easy to live a healthy, active lifestyle in Artesia. The community's large backyards mean there's plenty of space to roam on your own property and residents can also walk, bike or cycle along Artesia's almost five kilometres of paved pathway. Or adventure-lovers can head to the mountains or nearby parks. Bragg Creek and Kananaskis are less than an hour away, while Fish Creek Provincial Park, Ralph Klein Park and Glenmore Reservoir are even closer.
Homes Surrounded By Nature
Each home in Artesia boasts beautiful natural views, whether of the picturesque ravine, of lush green space or of the calming community ponds. Not only do the quiet surroundings encourage residents to unwind and connect with nature, but this natural setting is also diligently maintained.
"The people that live in Artesia are proud to live in Artesia," says Marguet. "They take care of their property, their surroundings and their neighbours, so it's a pretty remarkable place to be."
For more information on Brookfield Residential in Artesia, visit DiscoverArtesia.com
This content was produced for the advertiser by RedPoint Media for commercial purposes. It is not written by and does not necessarily reflect the views of Avenue staff.