Sensei Bar is a beautiful and cozy bao and cocktail bar just a step away from the thriving nightlife of Calgary's 17th Avenue. Its Asian-forward menu offers delicious food influenced by classic French cooking and techniques. The culinary experience is only matched by the creative and whimsical cocktails presented on a thoughtful and diverse drink menu.
Honestly, your goal should be to try everything here, but we narrowed it down for you; here are the top five things you'll love at Sensei Bar.
Baos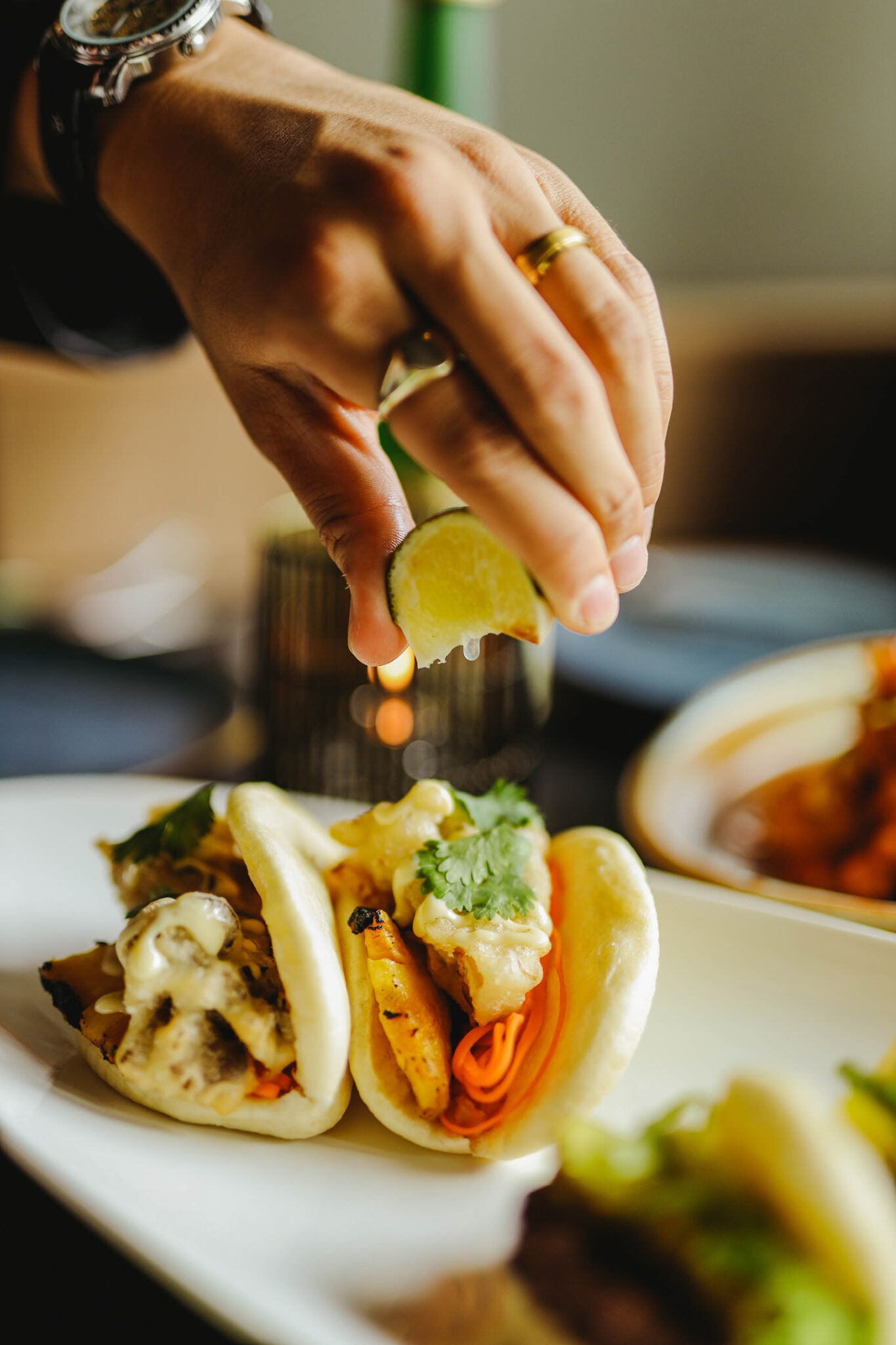 These little pockets of heaven are filled with so much flavour they'll make your tastebuds dance. The bao bun itself is light and fluffy, making it the perfect vehicle to carry the delicious toppings. There are five different baos to choose from – Little "Mac" (a play on the Big Mac), BBQ pork, Chicken Rillette, Tempura Maitake and Ebi Prawn. Try them all; you won't regret it.
Char Siu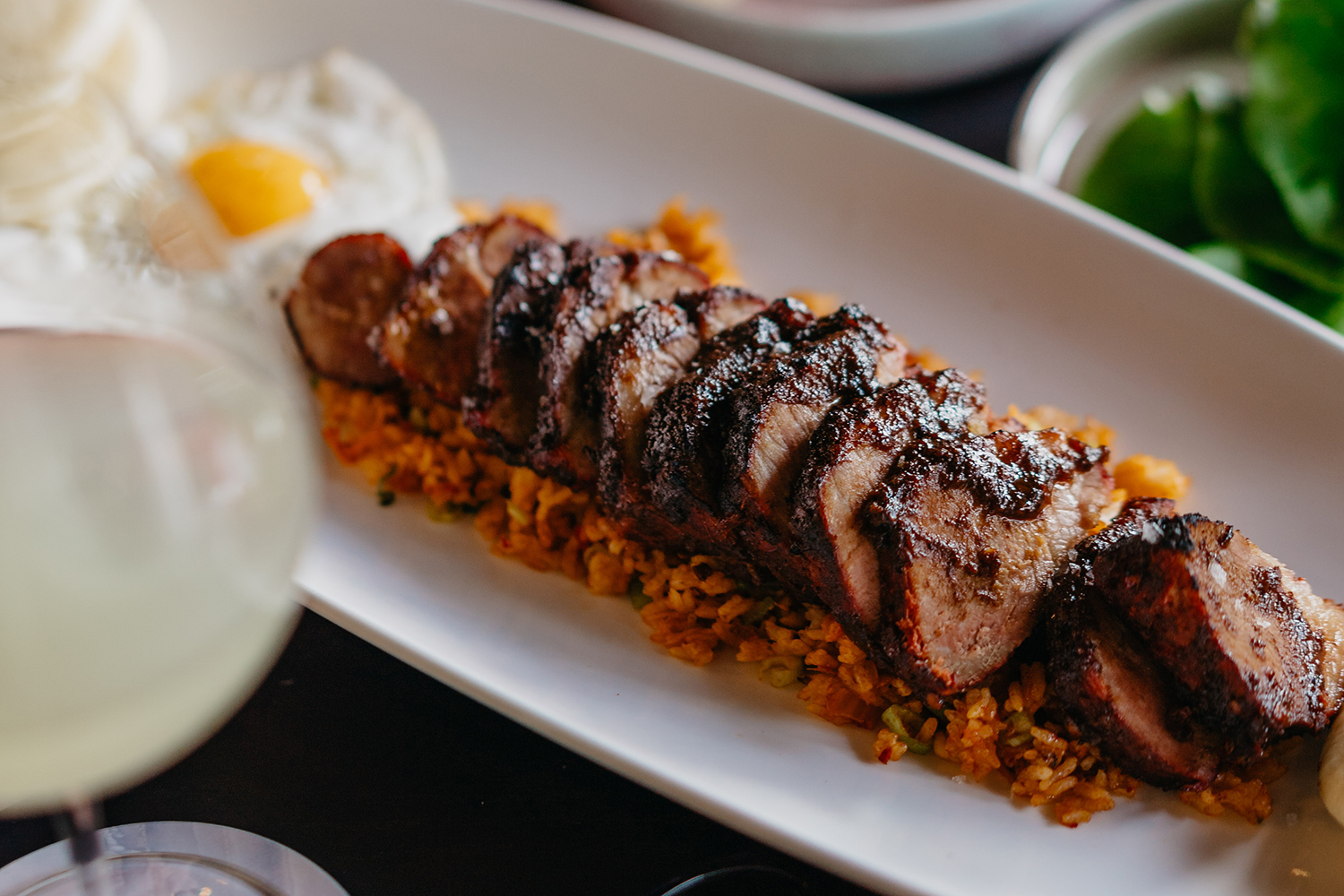 One word – wow. This dish is definitely one to share, and pictures don't do it justice. This roasted slab of char siu lays on top of a bed of kimchi fried rice and comes with bao buns, butter lettuce and an accompaniment of sauces. Truly, each component can be a feature on its own. Feel free to play with this dish; you can mix everything or nothing. The mix of sweet, spicy, and savoury is unique, creative and incredibly fun— you may want to lick the plate after the meal.
Wagyu Tataki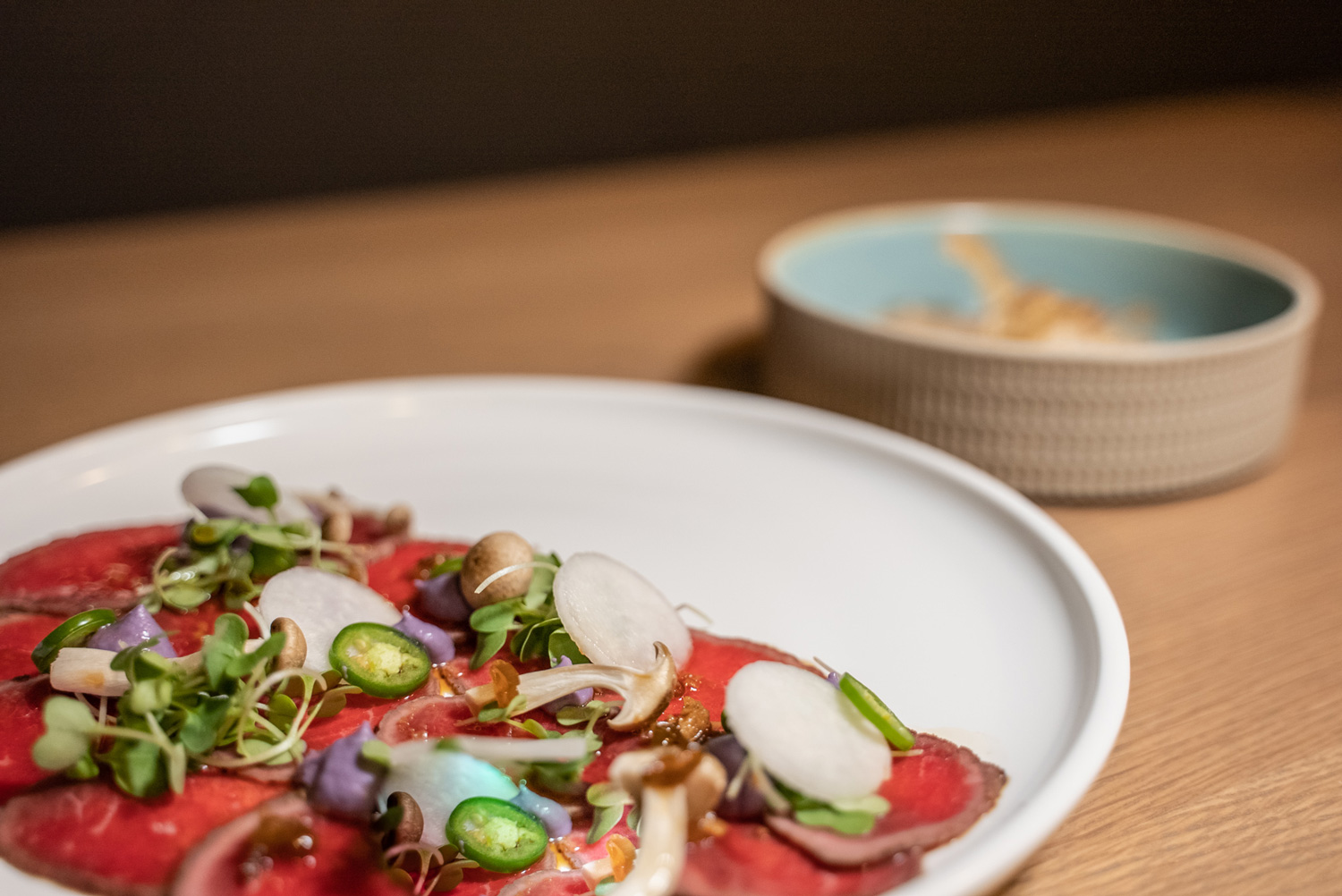 This plate is when art meets food. They say you always eat with your eyes first, and this beautiful array of colours is vibrant and extremely appetizing. When you finally finish taking it all in, take a taro chip and load up with a piece of melt-in-your-mouth wagyu beef, purple yam, serrano pepper for heat, shemiji mushroom and kohlrabi, and take one of the most satisfying bites life has to offer.
Red Lantern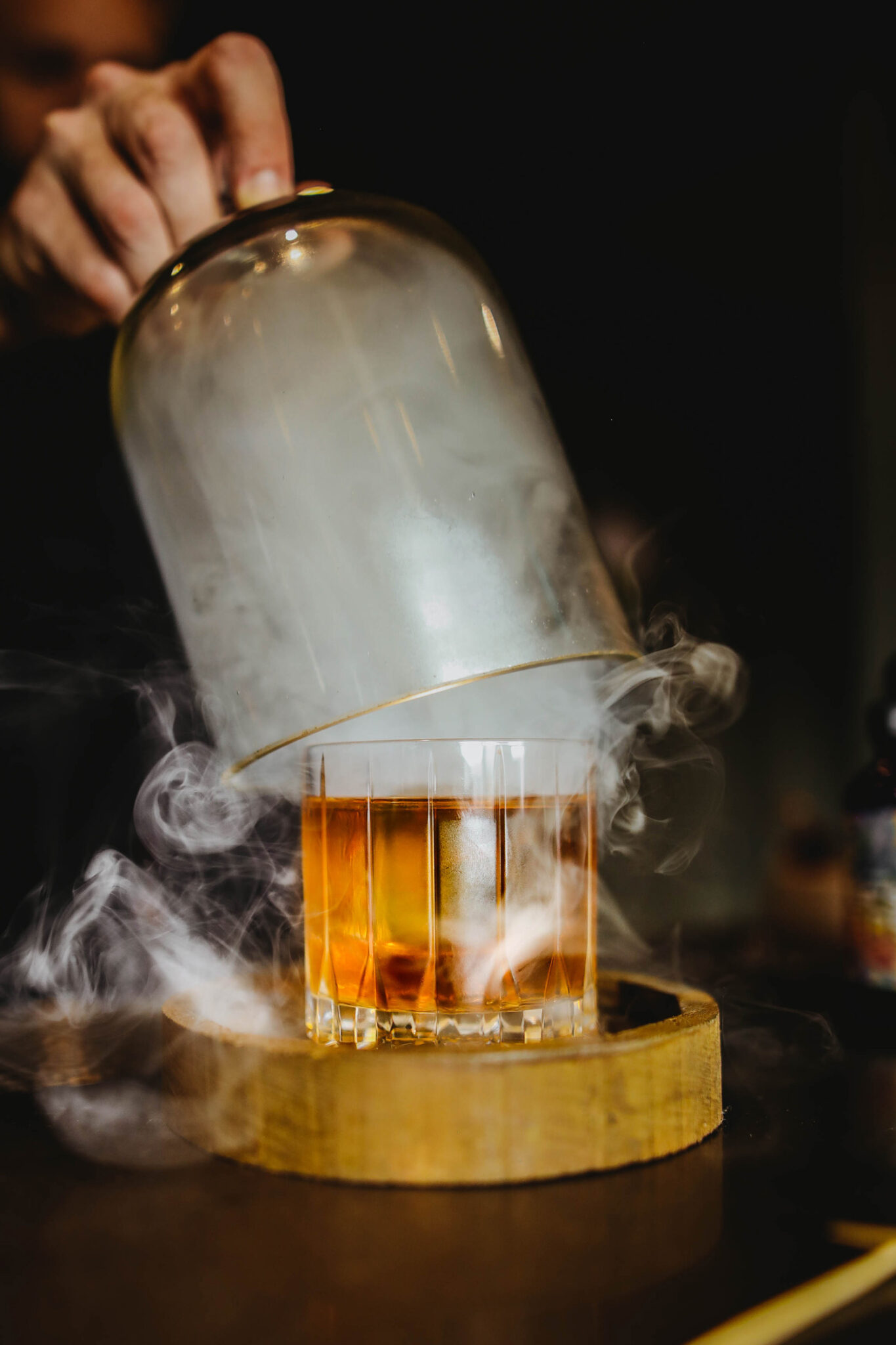 A picture is worth a thousand words, and it's true with this masterfully balanced mix of liqueurs. Brought to your table under a mysterious cloak of cherry wood smoke, the Red Lantern plays with all of your senses. As the lid is lifted, the smoke escapes to reveal a visually stunning golden elixir. On your first sip, you'll notice the smell of cherry smoke, followed by a vanilla chai infused bourbon that's been softened by Drambuie and finishing with a tinge of spice and nuttiness from a dash of Amaro Montenegro. It's the perfect drink to sip on any night.
White Grape Mojito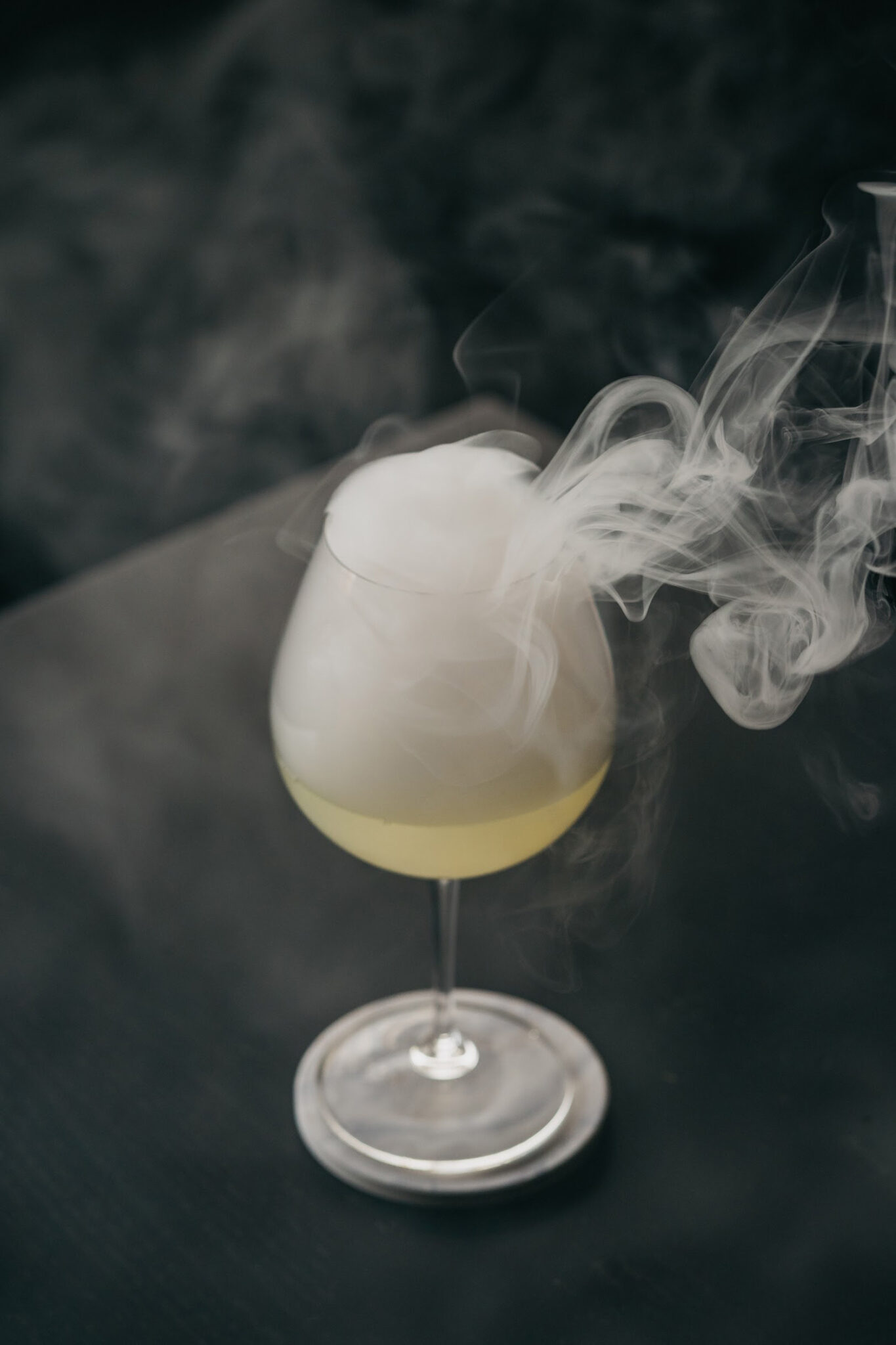 Did someone say smokeshow? This is the mojito you need in your life. Smoked right at the table for your pleasure – this cocktail invokes the childlike wonder we all miss. It's refreshing, well-balanced and delicious.
You can find Sensei Bar at 1520 14th Street SW and make reservations at www.senseibar.ca.
This content was supplied by the advertiser for commercial purposes. It is not written by and does not necessarily reflect the views of Avenue staff.