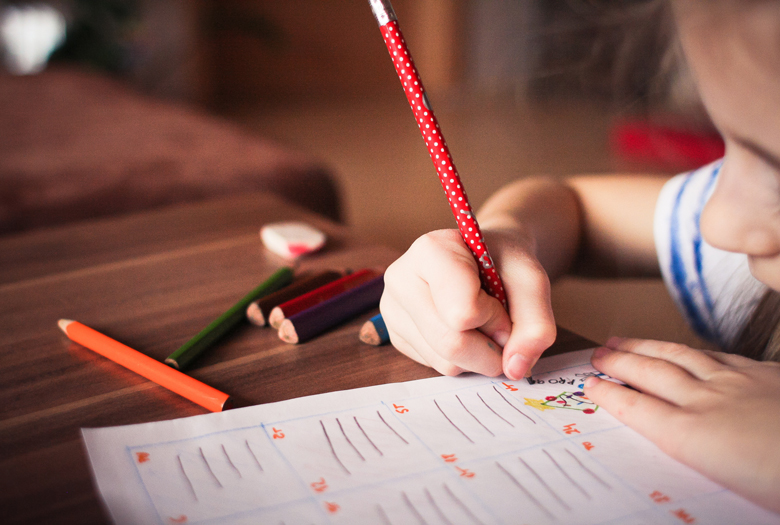 It's no secret that kids who lack proper nutrition don't perform to the best of their ability in a classroom or learning environment. Having low blood-sugar and vitamin levels or insufficient access to nutrient-rich foods affects students' moods and their ability to sit down and absorb the information presented to them. By ensuring that school-aged kids have easy access to healthy, well-balanced breakfast and mid-morning snacks, we're setting up the next generation on many levels: physically, emotionally, and academically.
The Grocery Foundation is aware of this fact. In collaboration with participating western and Ontario-based grocery retailers, they're finding ways to fund and enhance student nutrition programs in local communities, one toonie at a time. Through their Toonies for Tummies program, they're aiming to raise one million dollars so that they can provide healthy snacks and meals to kids across Canada and to nearly 8,600 students in Alberta who attend 118 programs provincewide. A full list of participating retailers and their campaign windows can be found online at www.tooniesfortummies.ca.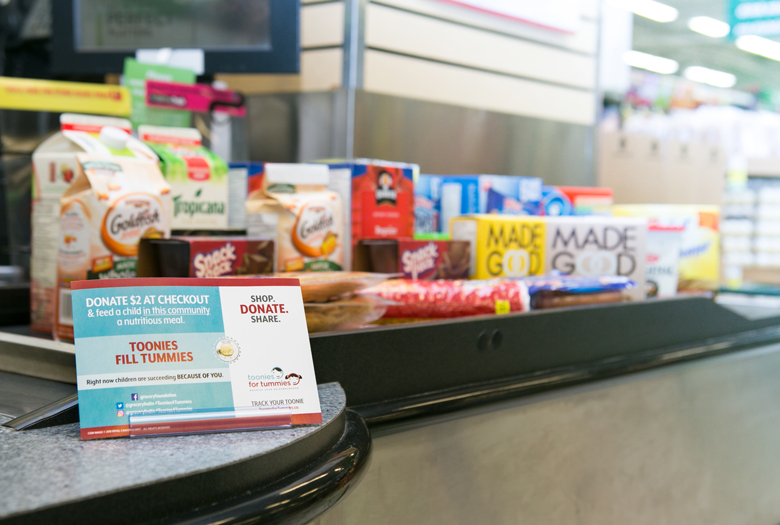 This year's campaign will add to the nearly $18 million that the Toonies for Tummies campaign has raised and donated back to local communities since 2000.
With just a toonie, you have the power to help break down the barriers that exist for many children living in Calgary and allow them to build a strong foundation that will help them excel in and out of school.
Here are just a few of the positive side effects of giving kids regular access to healthy meals.
Promoting all an all-around heathy lifestyle
Children are in the vital stages of developing their bones, muscles and brains. With the proper nutrition, their bodies have the ability to remain both mentally and physically healthy well into the future. A good diet also helps kids develop a strong immune system, causing them to be more likely to fight off the inevitable colds and viruses going around the classroom. According to Wilder Research, students with poor nutrition are more likely to have headaches, stomach aches and become ill more easily than kids who have access to a well-balanced diet. This also means they'll take less sick days, be in the classroom more and feel good when they're there.
Encouraging a growing brain to be prepared to learn
The brain is at the center of all bodily functions, so giving it the proper nutrients allows kids to stay alert, absorb information, improve test scores and actively participate in their learning environment. Ensuring that students get a balance of amino acids, carbohydrates, iron, zinc and thiamine will improve perception, intuition, reasoning, mental concentration and other vital cognitive abilities that allow them to excel in school and other hands-on activities.
Promoting positive behaviour
If you take the irritated, light-headed and lethargic symptoms of hunger and combine them with having to sit in a classroom for eight hours a day, you can imagine the effect that it has on personal health. Making sure kids are getting three balanced meals a day with snacks in between helps to maintain their blood-sugar levels, reducing the likeness of aggression, discipline issues or mood swings.
Teaching good nutritional habits
These universal programs (meaning all children are eligible) provide a range of balanced food choices and often allow children access to new foods and food groups while also learning life-long skills about nutrition. What's more, the food they provide gives kids the energy they need to go out, play and have some good old-fashioned fun.
Setting kids up for the future
Growing up with proper nutrition can affect more than just how you learn in a classroom; it also has a dramatic effect on a child's social skills and their ability to maintain relationships with their peers, family and teachers. Students who don't consume healthy foods can have difficulty developing the skills necessary to thrive as adults. Setting the next generation up for success is a priceless investment. Students who pair a healthy, balanced diet with an active lifestyle are more likely to do well in school, graduate and pursue further education.
Interested in investing a toonie?
The best part of the Toonies for Tummies program is that 100 per cent of the proceeds go towards giving the kids in your community access to nutritious meals. To donate, simply go to their webpage, chip in a coin at your local grocery store, or follow the Grocery Foundation on Twitter, Facebook and Instagram to further engage with the program and donate online.
This content was supplied by the advertiser for commercial purposes. It is not written by and does not necessarily reflect the views of Avenue staff.