Are you tired of the never-ending hustle and bustle of life, making it nearly impossible to whip up a homemade dinner or dessert from scratch? Do you crave the comforting taste of home-cooked meals without the exhausting prep work? Look no further than Pie Junkie and Bakery Ltd., a locally owned pie shop that brings you the heartwarming goodness of traditional sweet and savoury pies, proudly created with heart and hand.
Pie Junkie's team is passionate about crafting delectable dishes just like your mother and grandmother used to make. They use only the finest ingredients, as much local as possible. Real food made with pride by hand. Their mission is simple: to create the kind of home cooking you would make if time allowed. Simply put… be a guest in your own home.
Real food, not fast food
Pie Junkie's commitment to authenticity means you won't find preservatives, fillers or artificial flavourings in their products. Everything is made from scratch in small batches. Pie Junkie treats pie-making as an art. It's a passion and their team is dedicated to preserving the tradition of crafting pies that warm the soul.
Dive into the savoury pies, featuring classics like chicken pot pie brimming with white and dark meat, carrots, peas and pearl onions. Or try the steak, stout and gruyere pie, packed with hand-trimmed steak, mushrooms, gruyere cheese and Canmore Brewery Stout. With over a dozen savoury options on the menu, there's something to delight every palate.
The sweet pies are the stuff dreams are made of. From classic apple to tangy sour cherry, bourbon-infused pumpkin to zesty key lime and indulgent banana toffee, Pie Junkie's sweet treats are both delicious and visually stunning. Whether in full or individual sizes, Pie Junkie pies are made with its famed all-butter pastry.
Holiday Magic
Special occasions call for special treats. The turkey dinner pie brings the flavours of Thanksgiving to your table, combining slow roasted white and dark meat, cranberry sauce, sage stuffing, veggies and gravy — a feast without the fuss. For Christmas, don't miss the traditional French Canadian Tourtière and Beef Wellington.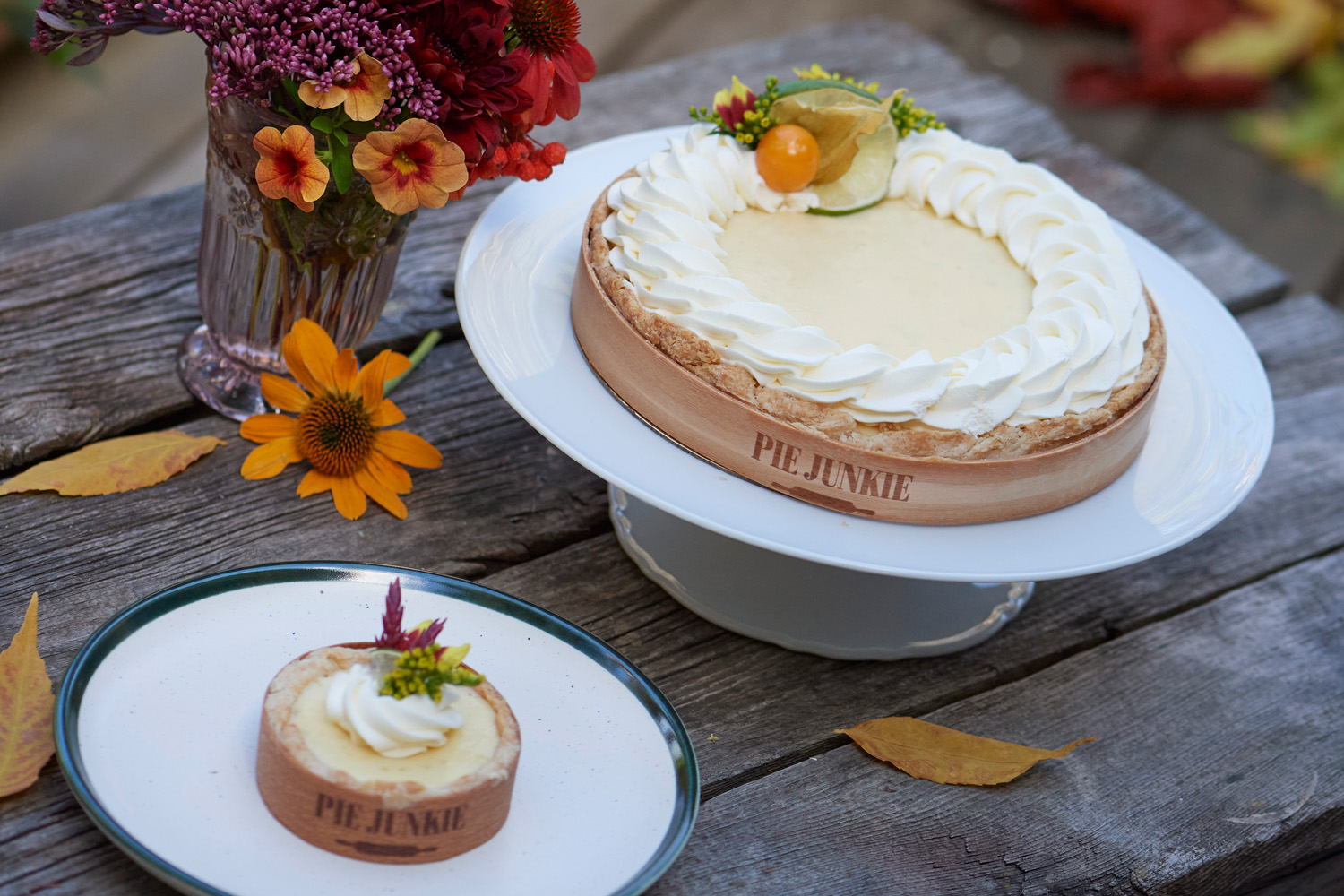 Locally owned and operated, Pie Junkie is an integral part of the local Calgary economy, employing over 50 talented individuals across four shops in Spruce Cliff, Kensington, Mahogany and Crowfoot. Can't make it to a store? No worries — conveniently order online at piejunkie.ca and have the delectable pies delivered right to your doorstep.
Pie Junkie is also working hard to be a zero-waste company. All packaging is compostable or recyclable. All vintage product goes to feeding those in need.
Savour the taste of home-cooked goodness without the hassle. Celebrate the joy of authentically made, mouthwatering pies, crafted with love for you and your loved ones.
This content was supplied by the advertiser for commercial purposes. It is not written by and does not necessarily reflect the views of Avenue staff.