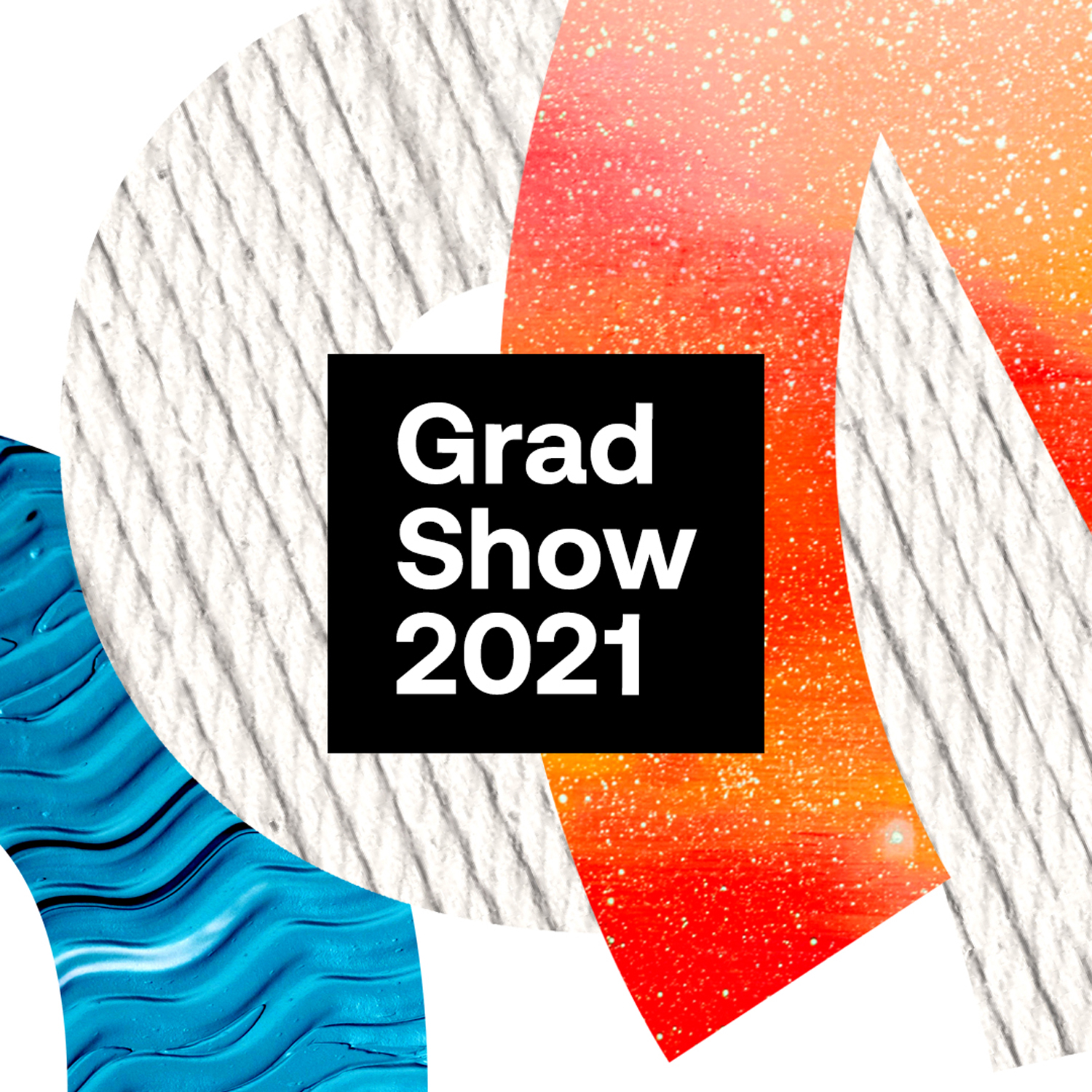 Each May, Alberta University of the Arts' (AUArts) Grad Show exhibition showcases the university's graduating art, craft and design students. The annual exhibition, organized by Illingworth Kerr Gallery (IKG), the university's professional on-campus gallery, is a highlight of the year and a milestone in the careers of graduates. This year's exhibition, Grad Show 2021 is now online and available to a wider audience in an exciting new format. While ongoing social distancing measures meant the traditional exhibition format was not possible again this year, the university partnered once more with a local AUArts alumni-founded digital agency to successfully innovate and transform the exhibition into an online experience.
The annual Graduating Students Exhibition traditionally opens directly after the May convocation ceremony and features approximately 200 artworks by graduating students. In light of the ongoing global pandemic and restrictions on large gatherings, AUArts and the IKG collaborated with Evans Hunt, a Calgary-based digital communications agency (founded by AUArts alumni), to present Grad Show 2021 on a newly enhanced digital platform featuring a virtual 360° tour of graduate work installed in the IKG. The Grad Show 2021 website showcases the hard work of graduating students, while minimizing barriers for those who otherwise may be unable to participate and opening accessibility to a new audience.
Alberta University of the Arts is a one-of-a-kind post-secondary institution in Alberta. The university is the only dedicated art, craft and design university on the prairies, and one of only four in Canada. It provides a specialized studio-based education, offering Bachelor of Fine Arts degrees in Ceramics, Drawing, Fibre, Glass, Jewellery and Metals, Media Arts, Painting, Print Media and Sculpture; Bachelor of Design degrees in Photography and Visual Communication Design; and a Master of Fine Arts degree in Craft Media. A wide selection of undergraduate work in the various areas of study is represented in Grad Show 2021.
By presenting Grad Show 2021 online, new opportunities have been made possible. Every graduate has the option to participate in the 360° video of the IKG installation, as well as to exhibit multiple artworks alongside their chosen Grad Show piece, and the innovative virtual exhibition also permits graduates to include links to their own personal websites and social media. The exhibition will remain online for one year, another valuable benefit for graduates concentrating on developing their creative careers, seeking further education and grants.
A legacy of the Class of 2021, AUArts' new digital Grad Show platform will be used as a complementary feature for future Grad Show exhibitions to increase accessibility for viewers and visibility for graduate work. AUArts is excited to bring this exhibition to a broader public, exposing the work of graduates to audiences in Calgary, across Canada and beyond. It's a fitting celebration of the talent, determination and excitement of this year's outstanding Class of 2021.
Grad Show 2021 virtual exhibition is online now.
This content was supplied by the advertiser for commercial purposes. It is not written by and does not necessarily reflect the views of Avenue staff.