The season to be merry is right around the corner and Alberta University of the Arts (AUArts)  offers two big reasons to be jolly this November. The university gives you the gift of two joyous events. 
AUArts is filled with ample creative minds and visionaries walking its halls, and it's time to showcase their artistic abilities. At both the AUArts Gallery Crawl and the Show + Sale 2023 Winter Market, you'll discover a range of ingenious talent in a sea of colourful textiles, paintings, illustrations, designs, sculptures and more, all while enjoying fun nights out.
AUArts Gallery Crawl, November 10, 2023
A tried-and-true recipe for an enjoyable evening out is drinks, music and artworks — it just so happens that the AUArts Gallery Crawl will have all three. Located throughout the campus building, all five floors will host student-run galleries where bold and bright artworks will be found. Student-led curations, initiatives and demonstrations will inspire and entertain visitors. The beverages and music are merely the cherry on top. 
The free event encourages community building and is an opportunity for the AUArts community and Calgarians alike to marvel at the work being done by AUArts students — in fact, it's the perfect chance to discover your new favourite emerging artist. So, bring your friends, family and neighbours to this Friday-night Gallery Crawl. Starting from 5:30 p.m., jump from gallery to gallery as the students from AUArts leave you wonderstruck.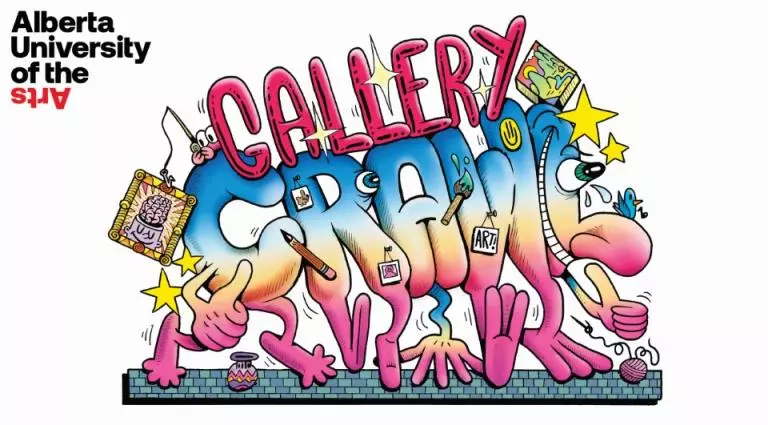 Show + Sale 2023 Winter Market, November 17 and 18, 2023
Head back to AUArts the following weekend for the Show + Sale 2023 Winter Market, your opportunity to shop for stand-out gifts that will have everyone wondering what amazing artistic gift portal you've discovered. At this 30-year tradition, Show + Sale, is an opportunity to browse through jewelry, paintings, ceramics, prints and all sorts of unique artworks made by AUArts students. 
Be the first to get your hands on one-of-a-kind gifts your family and friends will love by attending the First Night Fundraiser portion of the Show + Sale on November 17. This is no ordinary market. The night kicks off at 5 p.m. with tasty treats, live music and holiday spirit. The $25 event tickets help support student bursaries, urgent needs and Students' Association programming, and more importantly, guarantee a first look at the original artworks for sale.
And if you don't get a chance to see everything on the Friday night or you're wishing you purchased a special piece that you can't stop thinking about, the Show + Sale continues on November 18 from 10 a.m. to 4 p.m., and entry is by donation. Browse artworks you won't find anywhere else in Calgary and help support the blooming artists, craftspersons and designers in the community by doing so. Complete your holiday shopping list and even add in a few extra goodies for yourself. 
Learn more about the AUArts Gallery Crawl at auarts.ca, and get information and tickets for the Show + Sale 2023 Winter Market at showandsale.ca.
This content was produced for the advertiser by RedPoint Media for commercial purposes. It is not written by and does not necessarily reflect the views of Avenue staff.