Where the Bow River meets the city's edge, an architectural icon secures its place on downtown Calgary's skyline. The story unfolds: Arris Residences redefines luxury and urban excellence. 
With views that meet the horizon, Bosa Development's luxury condominium high-rise exceeds vertical living — from larger-than-average homes with premium appliances to the most comprehensive lifestyle, wellness and daily amenities to a short walk to urban life and nature. Arris Residences is a Calgary dream. Smart living starts here.
Live well with bigger and brighter spaces
Arris Residences provides ample space to live well. With bright and open floor plans, high ceilings, luxury wide-plank flooring, and lavish yet minimalist bathroom oases, these homes are a dream come true.
Start your day with a gorgeous view thanks to the building's large-scale vertical windows. "The vast views of Calgary are unmatched and will never be obstructed," affirms Robert Marchand, VP of sales and marketing at Bosa Development. 
With its carefully crafted design, Arris Residences makes for the perfect space to entertain guests or relax on slow mornings. And the building has everything you need to do just that.
One-bedroom-plus-den layouts start at a generous 698 square feet. Two-bedroom-plus-den offerings extend up to 1,300 square feet, and of course, there's the even-roomier penthouse series. 
One-bedroom-plus-den homes start at $365,900 and two-bedroom homes start at $519,900.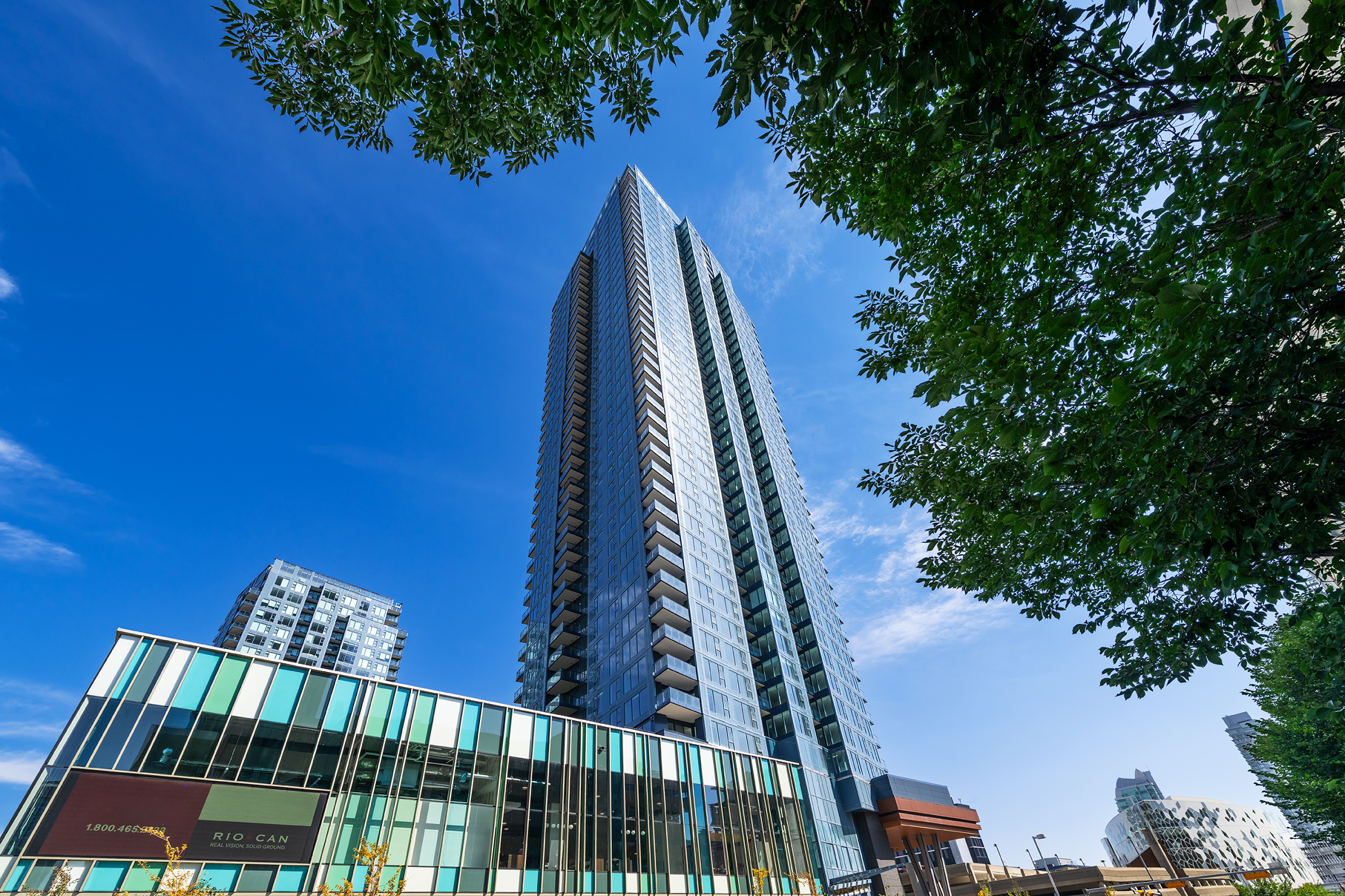 The world at your fingertips — Calgary's most comprehensive amenities 
Arris offers an amenity-rich urban experience giving everything you need without having to leave the building.
Club Arris is at the heart of it all — an impressive 25,000 square feet of space for a variety of indoor and outdoor activities. Cancel your gym membership and workout from the comfort of your building in Arris' world-class fully equipped fitness facility. After getting your sweat on, relax with a sauna, steam room or hot tub experience, or jump in the heated indoor pool. 
Arris is also perfectly equipped for larger social gatherings. Gather your friends and family out on the high-rise's lush outdoor terrace or in the social lounges for an ultimate movie night. Arris even offers a private dining space with set-up, clean up and event-management services, allowing you to kick back and focus on your social connections. 
A healthy return on investment
There's no question that buying a new home at Arris Residences is a prosperous investment — Calgary has one of the highest accelerating rental rates in the country and high housing demand. 
"Buying now will provide a solid return on investment through rent rates or resale because Calgary has returned as Canada's hottest presale condo market," says Marchand. "Living at Arris has many perks, and if it's an investment property, there's data that proves demand and return on investment."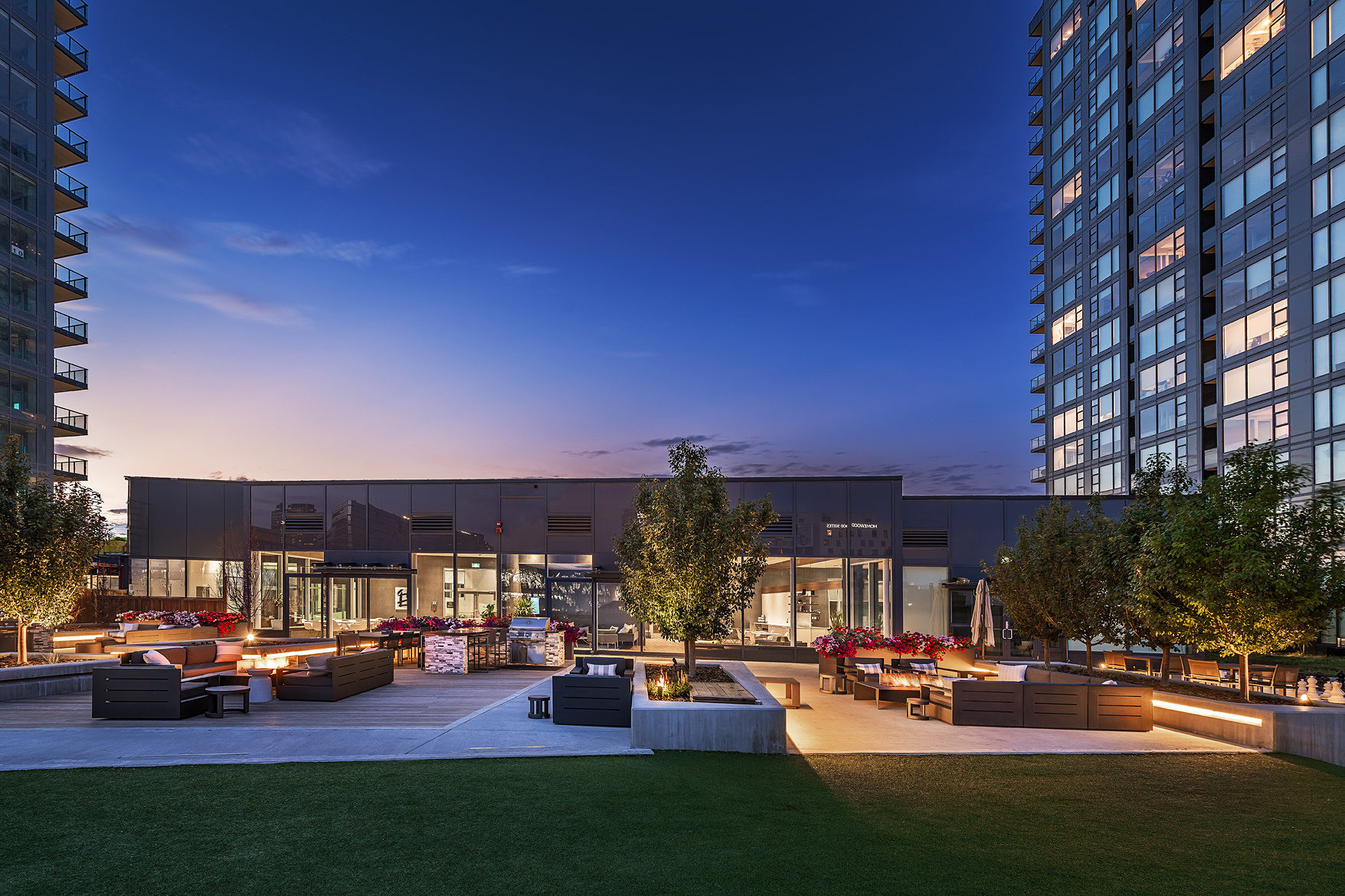 Located for every convenience
Favourably located at the edge of Bow River, Arris Residences is next to highly sought-after amenities. The East Village is a thriving hub for innovative businesses and trendy restaurants, not to mention award-winning green spaces where you can walk or cycle along the river. 
And the development is only a block away from the CTrain station and a few minutes' walk from the central business district. 
"Arris Residences should excite Calgary for countless reasons," said Marchand. "It represents the epitome of smart growth and vertical urban living."
Register now to tour the completed Arris Residences. The homes will be move-in ready this January. Visit arrisresidences.ca to learn more.
This content was produced for the advertiser by RedPoint Media for commercial purposes. It is not written by and does not necessarily reflect the views of Avenue staff.