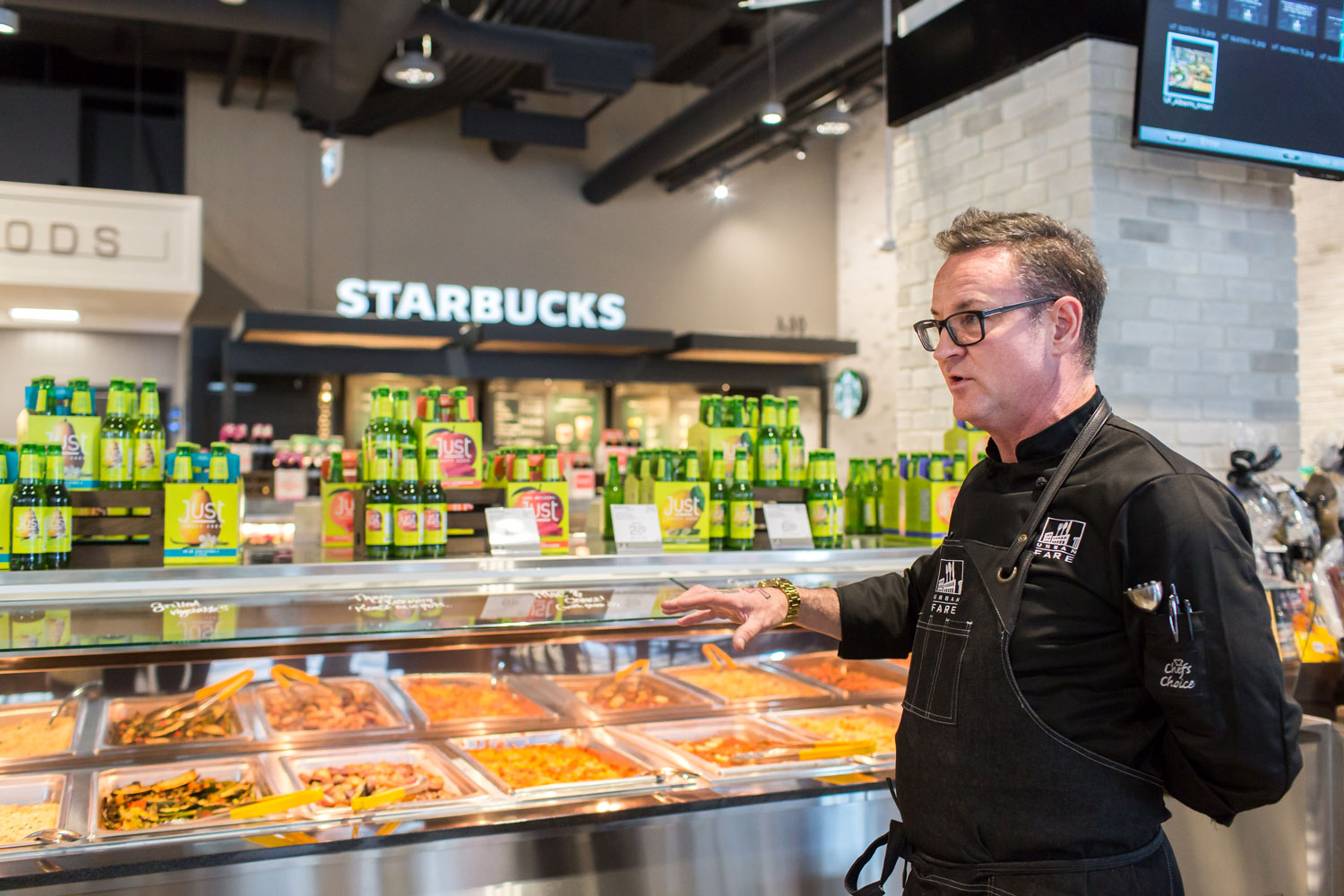 Situated on the western edge of Mount Royal, this urban, upscale market is a haven for food-lovers. "It's a grocery store, wine lounge and food court, all under one roof," says head chef Michael Montredmond, who oversees an in-house kitchen team that serves up an array of freshly prepared, globally inspired grab-and-go dishes, ranging from colourful curries and Ocean Wise sushi to succulent leg of lamb and traditional porchetta. Here, Montredmond shares some of his top picks for customers on the go.
Colourful Curries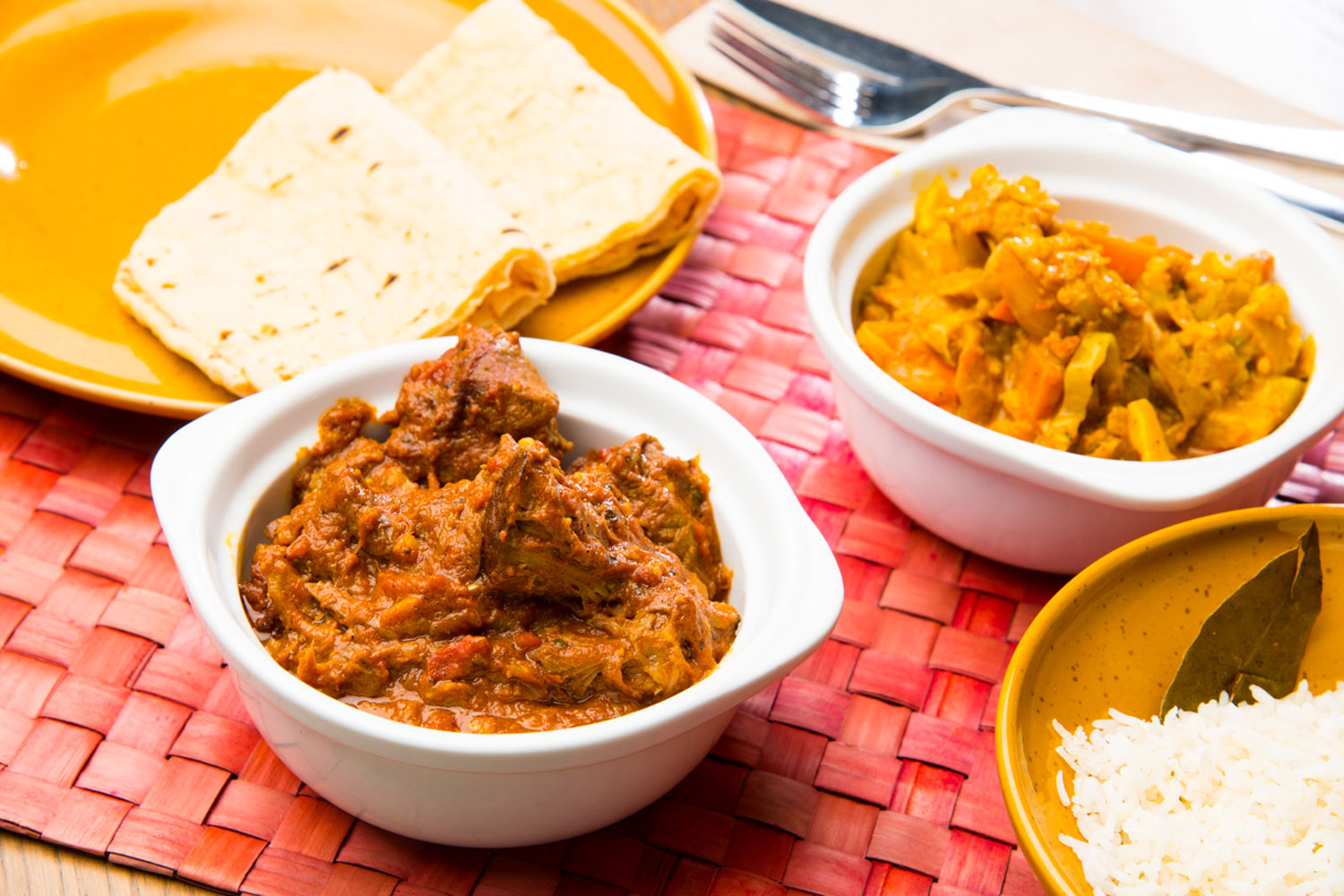 Selections at the hot buffet and fresh salad bar change daily, with Indian cuisine taking the spotlight twice a week. "The rogan josh is my favourite curry," says Montredmond. "It's a Kashmiri lamb dish with about 20 different herbs in it. It's spicy, but not overpowering."
In-Store Pairings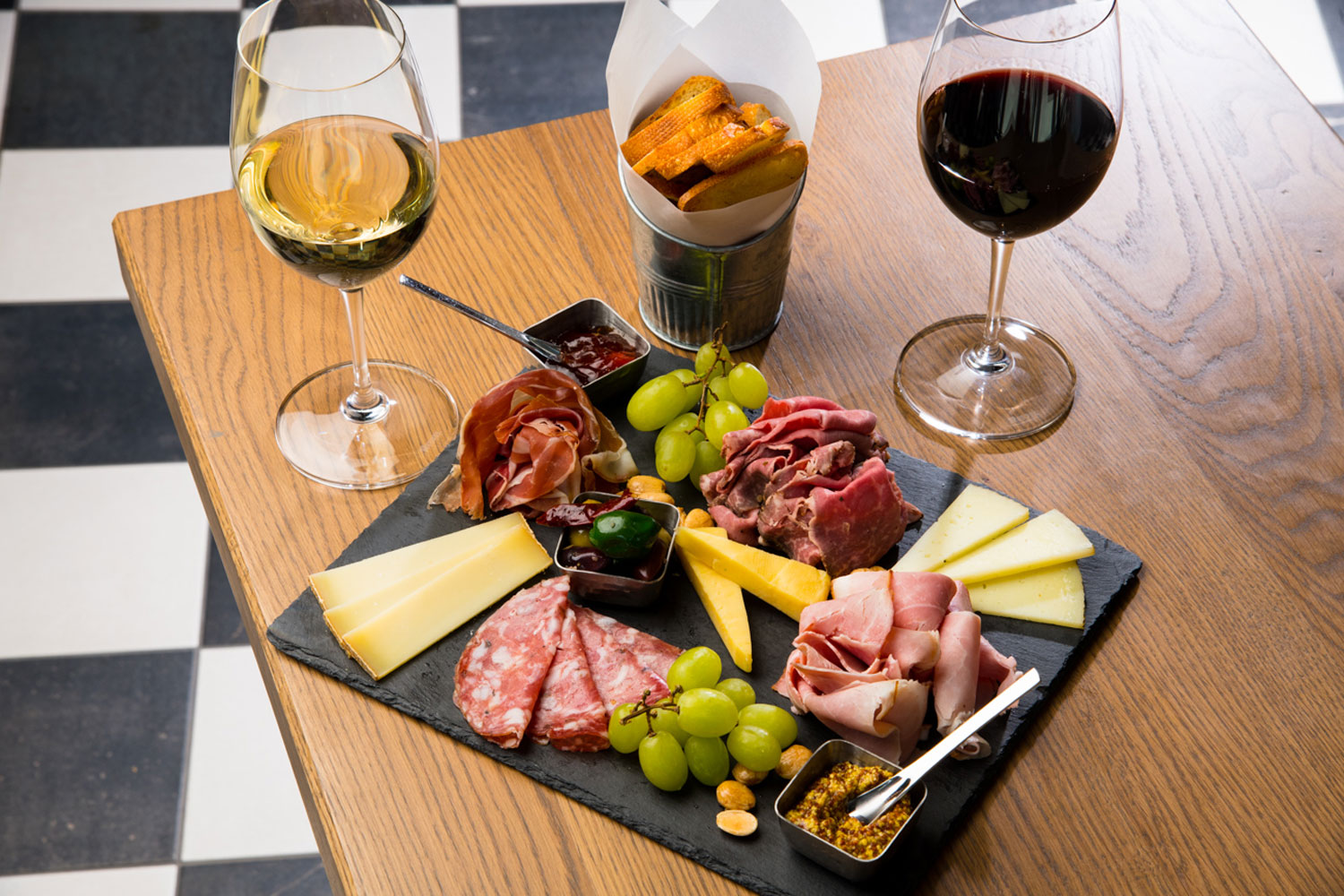 Featuring Canadian wines and local craft beers on tap, Urban Fare's Wine & Charcuterie Bar is a must-visit. "We source the very best," says Montredmond. Enjoy a variety of fine European meats and cheeses paired expertly with wine, beer or bubbles.
Tex-Mex Perfection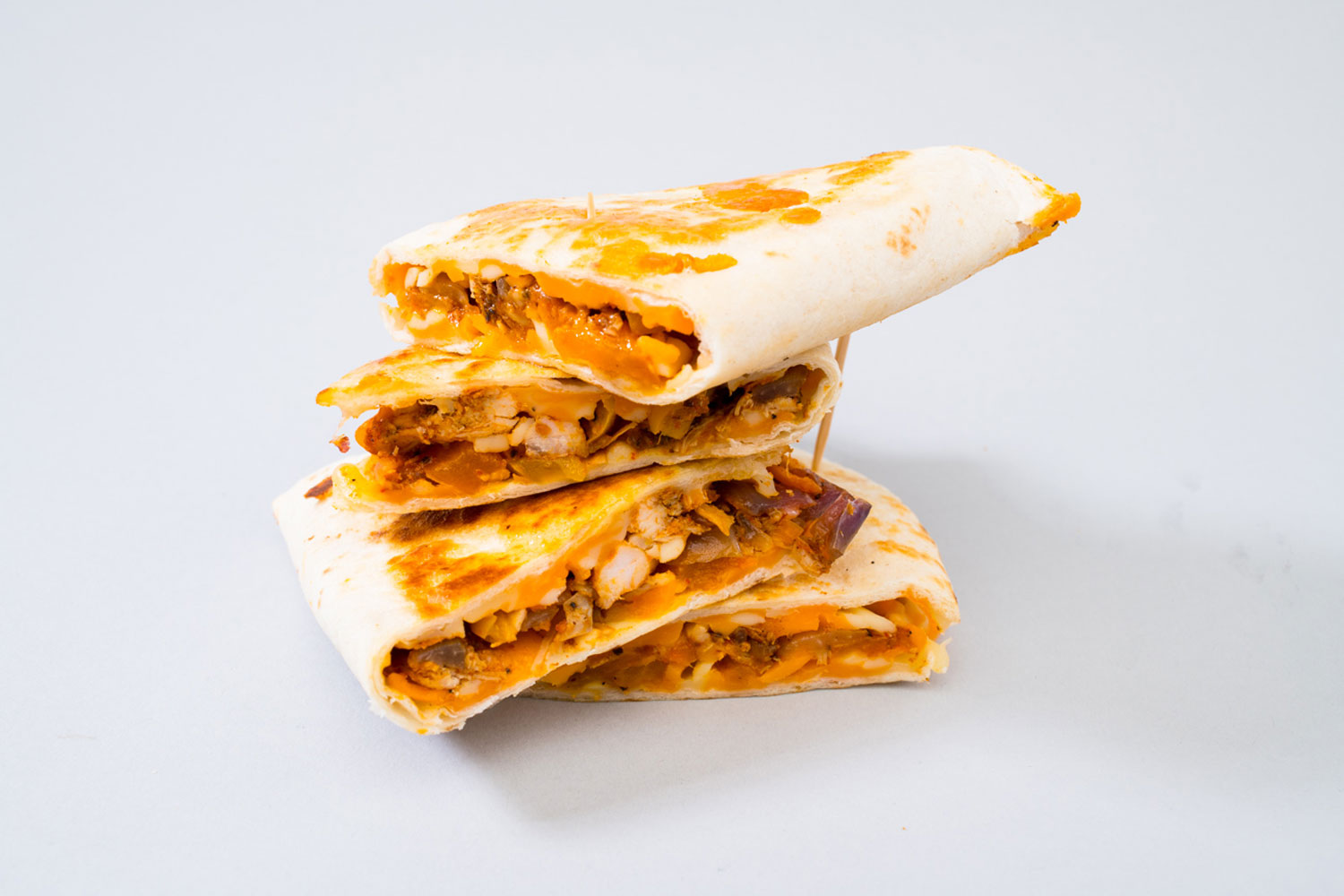 Great as a meal or savoury snack, the chicken quesadillas are packed with flavour. "Three kinds of peppers go in there, along with a tiny bit of fresh chili, pulled chicken and three different cheeses," says Montredmond.
Italian with a Twist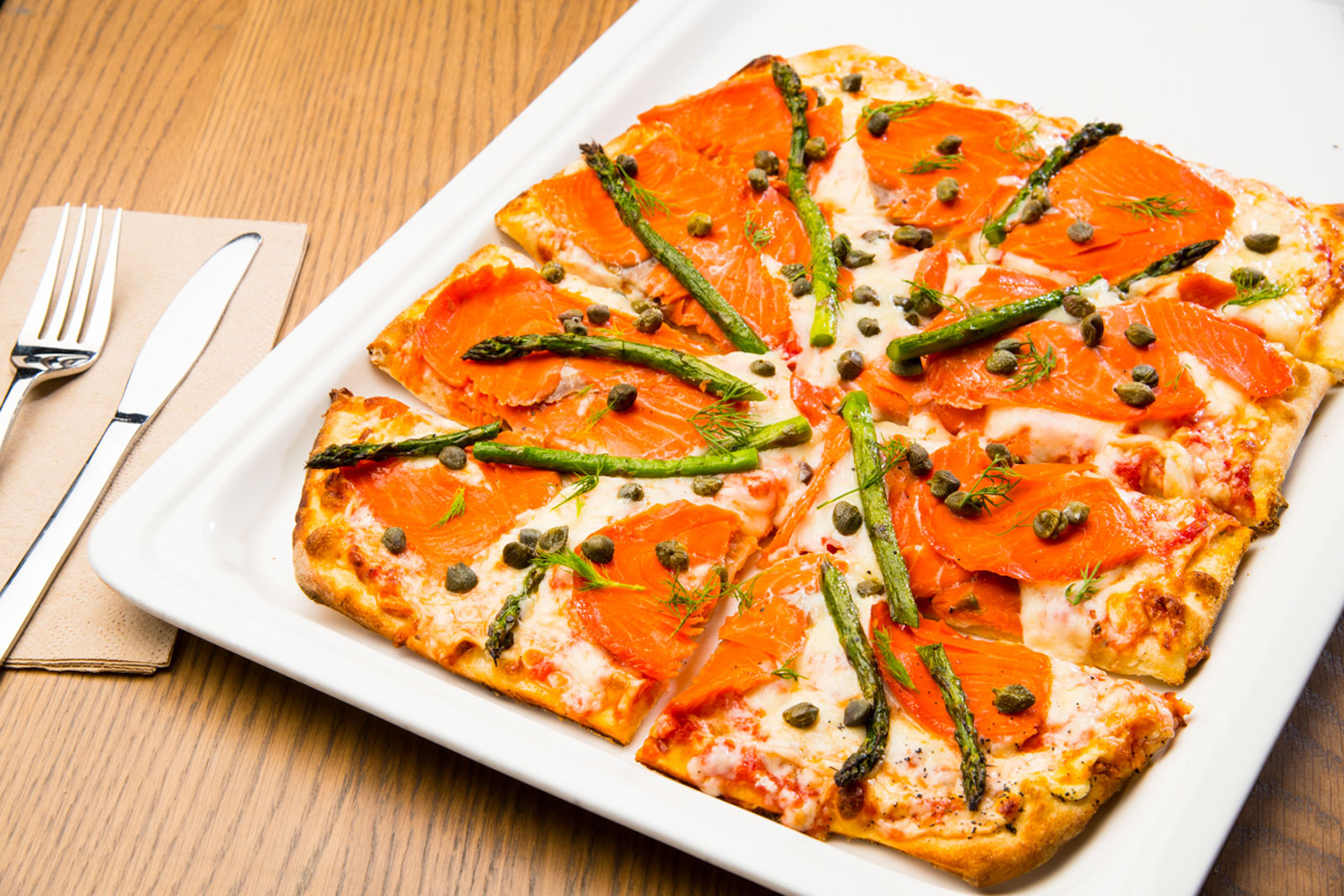 Artisan pizzas, created with authentic Italian "double zero" flour, are topped with traditional and locally-inspired ingredients. Try the Smoked Salmon Pizza, featuring a yogurt and cream cheese base and toppings that include grilled asparagus, smoked salmon, capers and lemon juice.
Canadian Original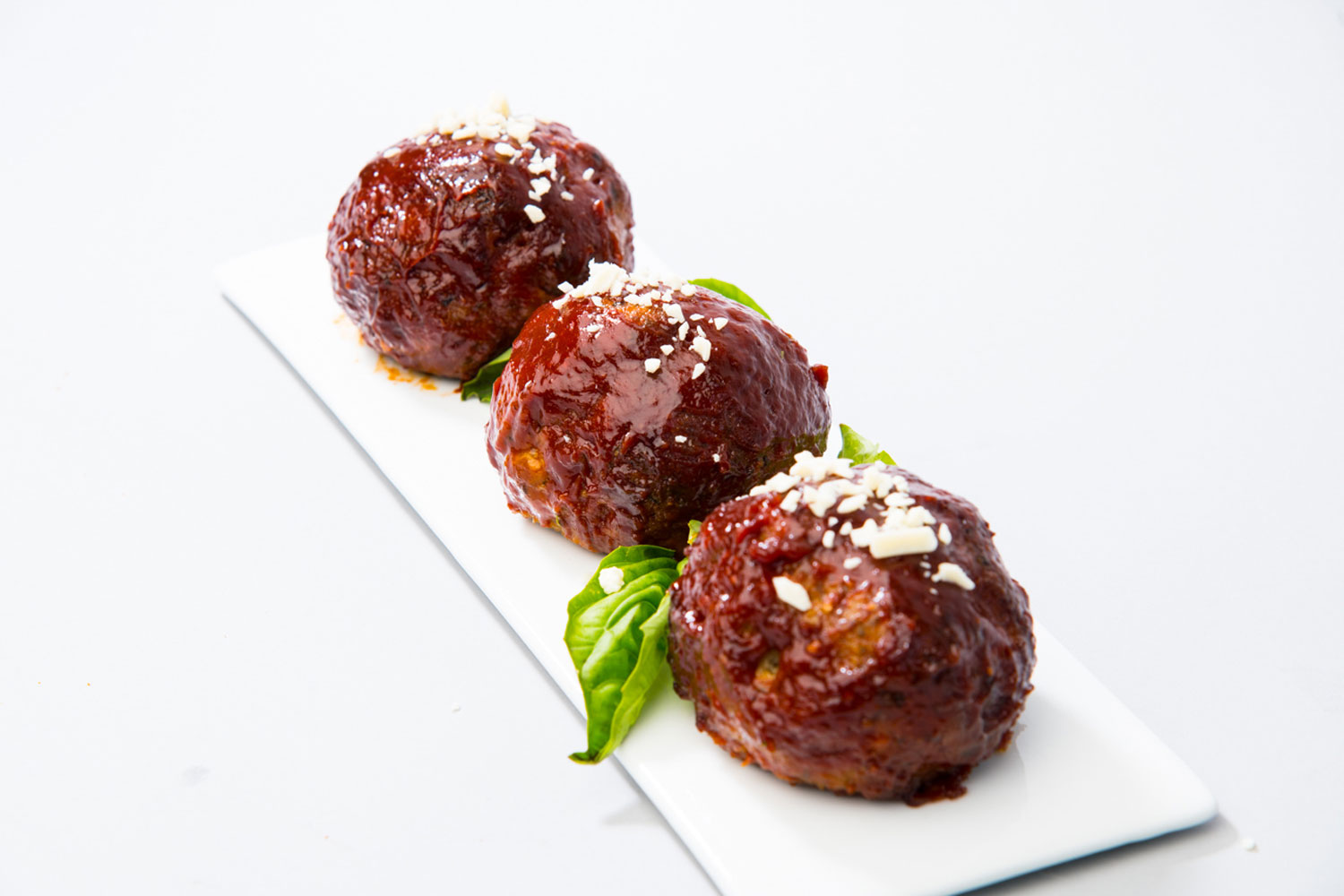 "Our turkey quinoa meatballs sell incredibly well," says Montredmond, who points out that Calgary shoppers tend to be quite health-conscious. "Turkey is a healthier meat, less fat." That, coupled with the protein-rich quinoa and a barbecue sauce glaze, make these an easy choice.
British Classic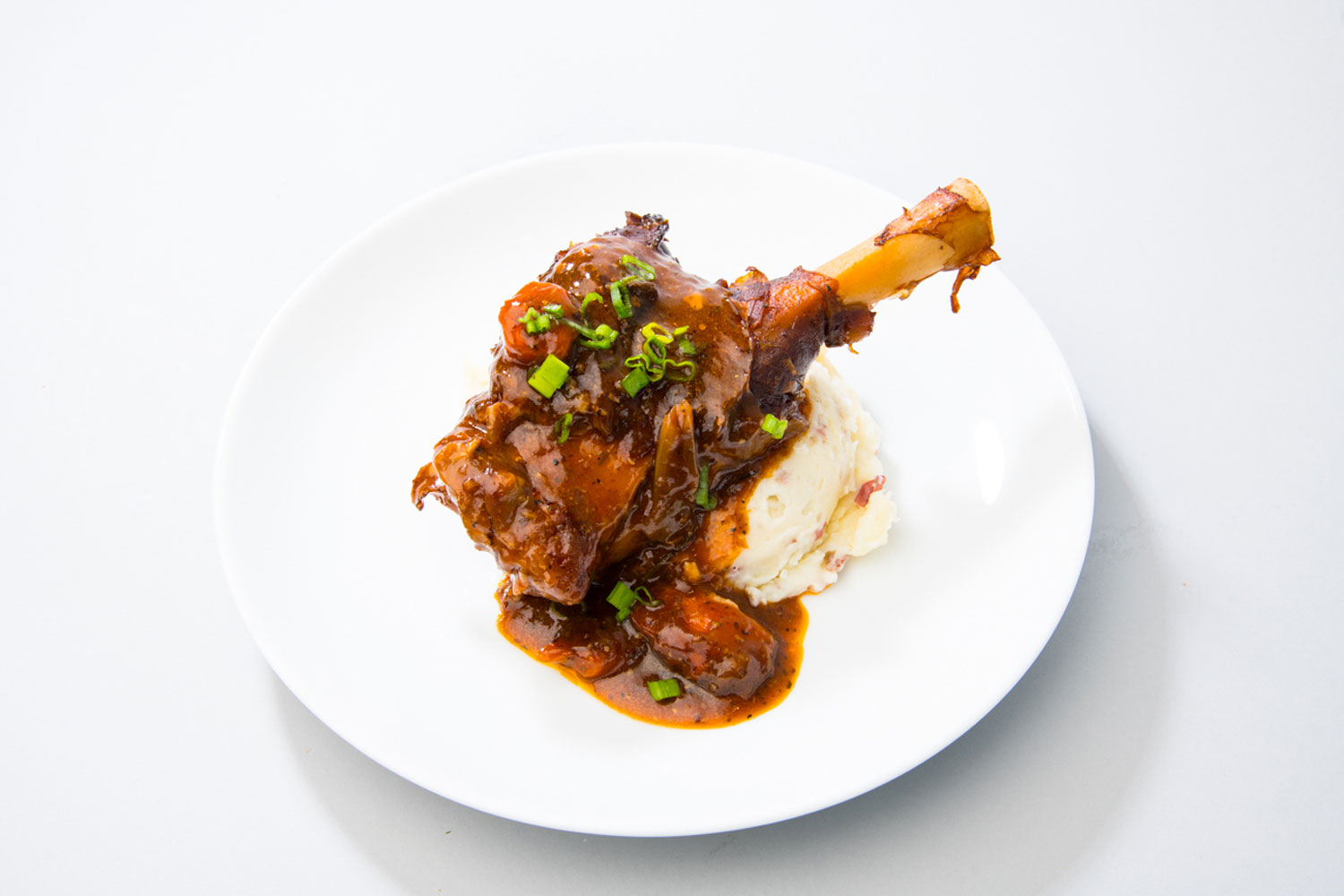 The lamb shank is another of Montredmond's favourites. "It's a classic. Slowly cooked in red wine, with lots of fresh rosemary, garlic, and a few new touches to make it a little more unique."
A Taste of Hawaii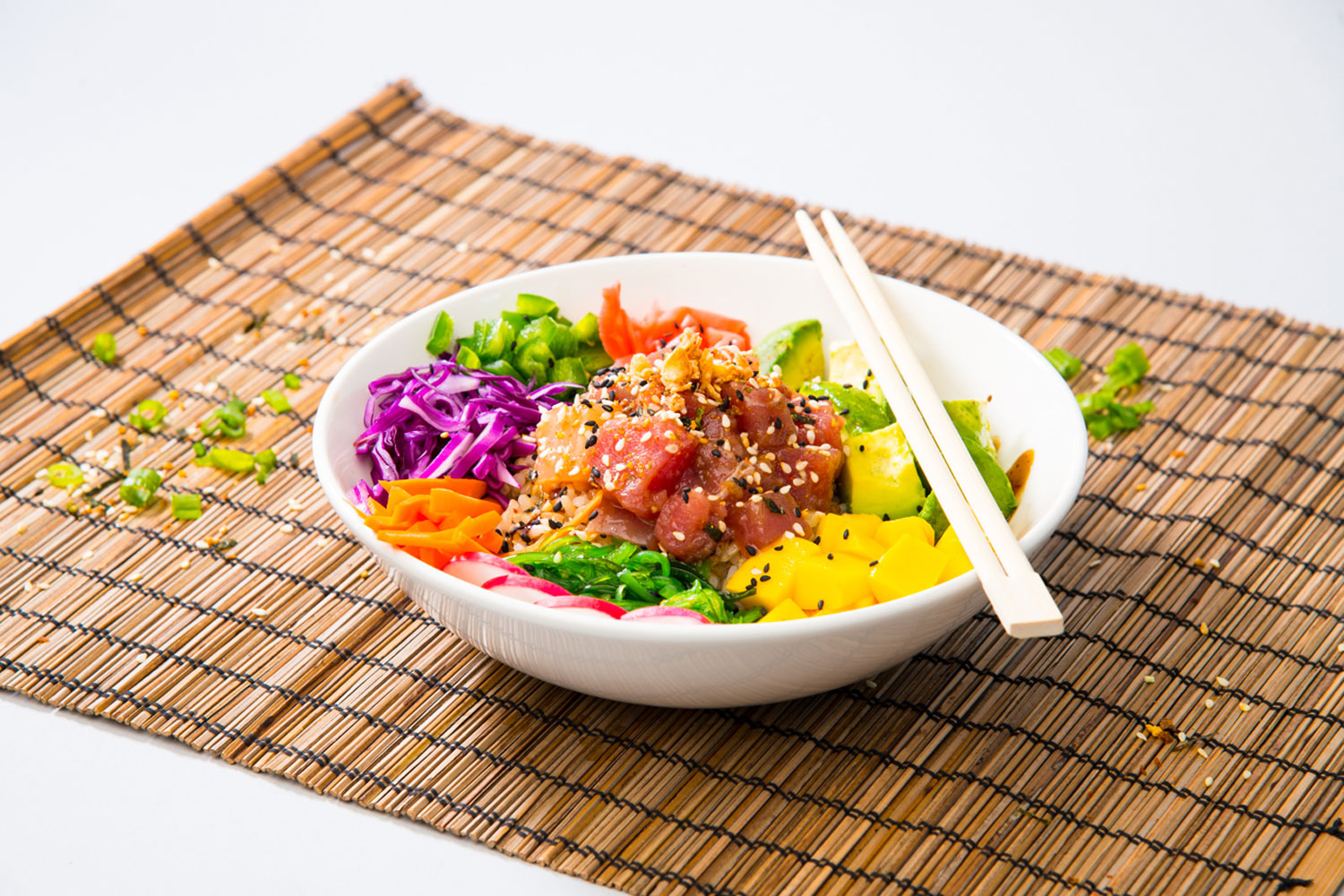 Poke bowls are handcrafted throughout the day. Opt for a pre-made bowl or create your own, choosing from a variety of sushi-grade seafood, tropical fruits, tofu and chef-created marinades.
American BBQ
Barbecued baby back ribs are made fresh every morning. "We marinate them for two days, then slow roast them for about four hours," explains Montredmond. "And we use a smoke barbecue base, which gives them a bit of a woody depth."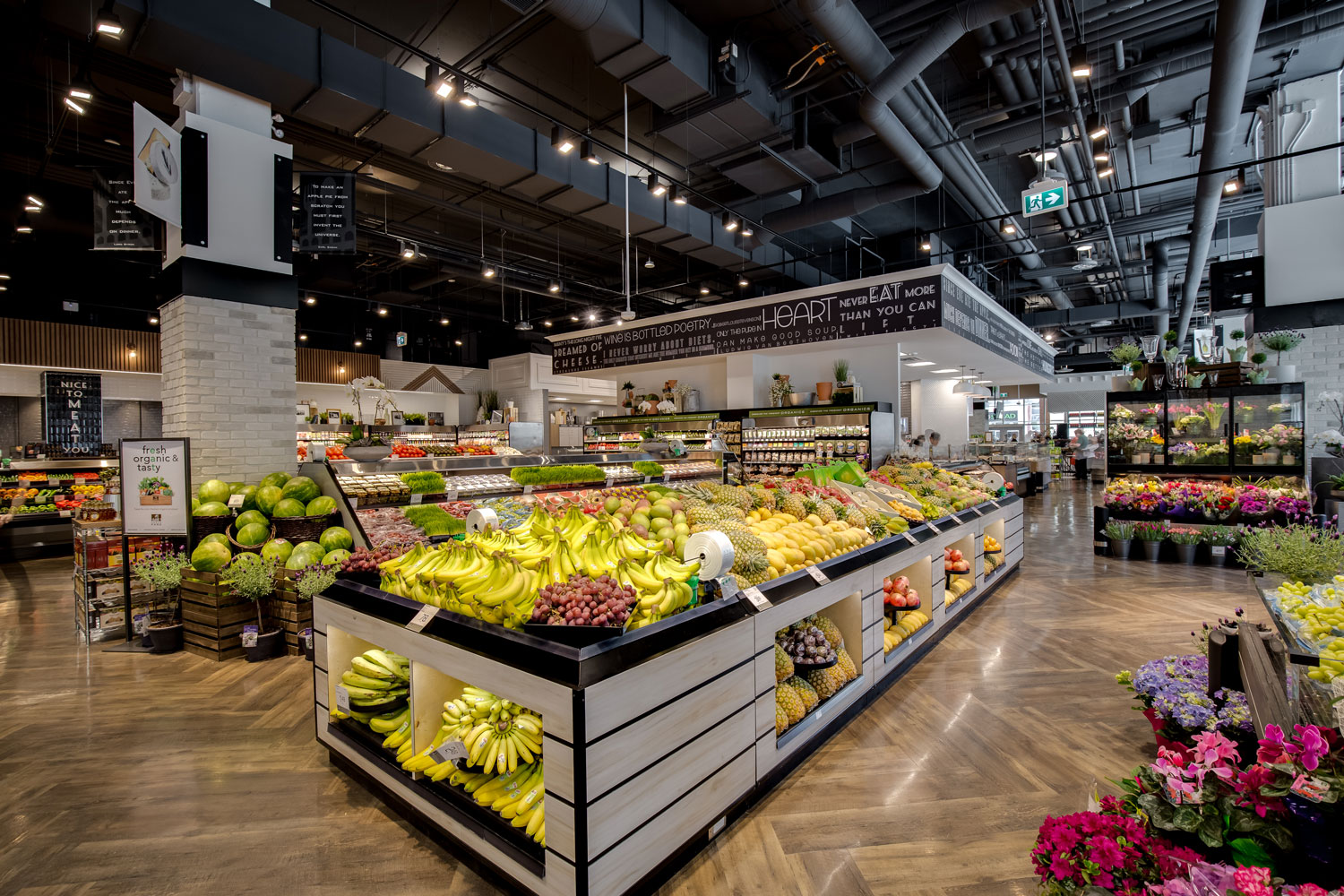 ---
Urban Fare
Groceries + Licensed Casual Dining Open 7:00 a.m. to 10:00 p.m. every day, at 906 16 Avenue S.W.
This content was supplied by the advertiser for commercial purposes. It is not written by and does not necessarily reflect the views of Avenue staff.