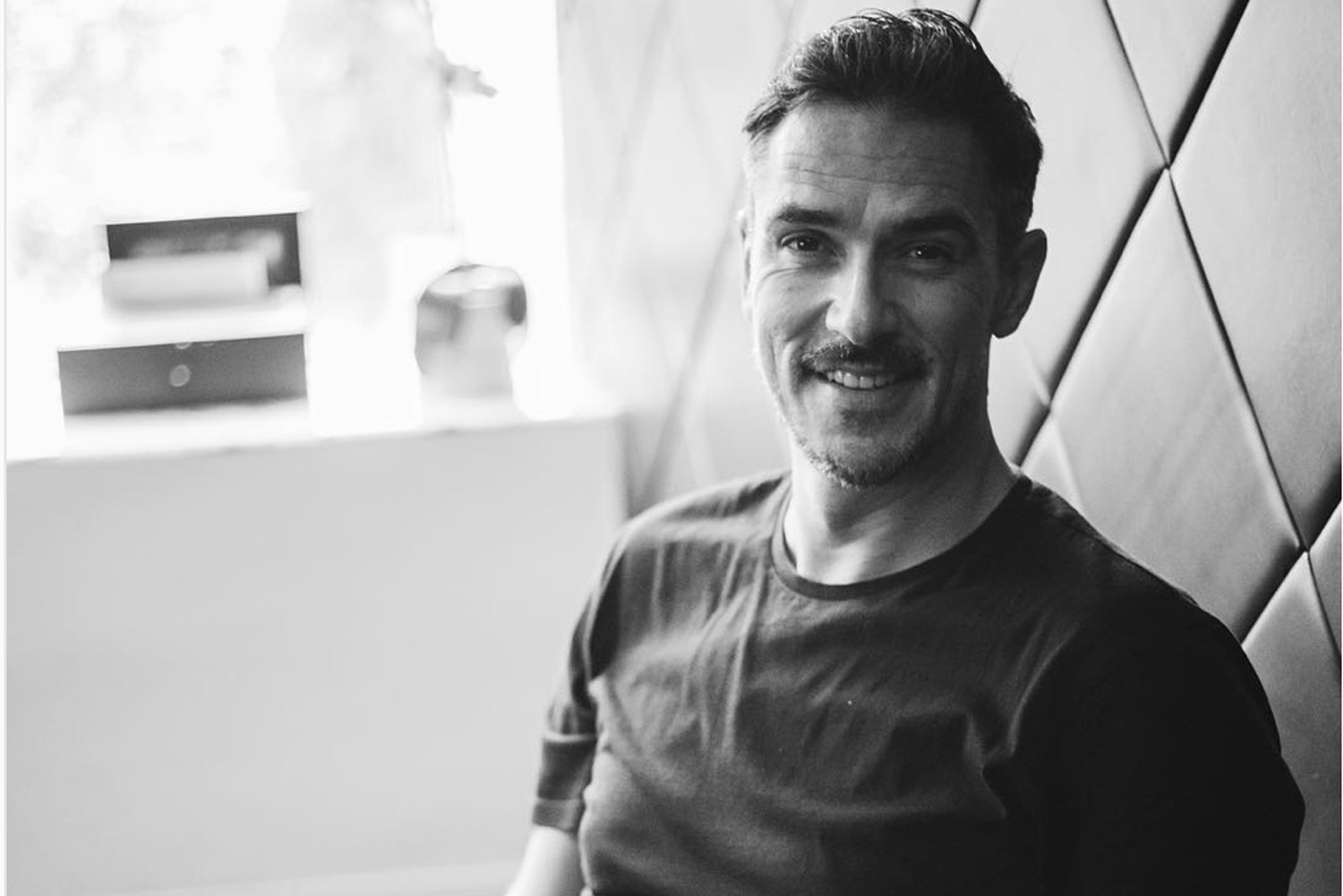 In 2018, Dr. Miguel Stanley of Portugal became the first-ever dentist to host a National Geographic Documentary. Titled Pushing the Boundaries of Dentistry,  it explores how the use of Artificial Intelligence (AI) — in unison with other groundbreaking technologies such as intraoral scanners and 3D printers — has the ability to completely alter the future of dental medicine.
Dr. Stanley is just one of the many industry leaders who will be speaking at the Evolution of Dental Medicine Summit, the Aurum Group's third bi-annual summit taking place from Nov. 7-9, 2019, in Whistler, B.C. The summit brings together hundreds of professionals from the dental industry and beyond, with experts in medicine, business and technology taking the stage to educate, inspire, and further elevate the oral health industry.
Here, Dr. Stanley, who is also the man behind the "No Half Smiles" treatment philosophy, gives a sneak peek into some of the things he will be discussing at the summit, including AI and the future of dentistry.
Have you been to the summit before?
It's my first time at the Aurum Summit, and I'm super excited. I'm going to be the emcee this year, which is pretty cool. It was a great invitation, and I jumped at the opportunity.
What are you planning to speak about during your presentation?
I'm a cosmetic and restorative dentist, and there are a lot of other events and venues where you can show technique, but in this venue, I'll be talking more about where our profession is headed. One of my passions is talking about the business of dentistry, so I'll be discussing how technology and consumers are driving change in our profession. I'm very fond of igniting the passion for digital dentistry and future technologies.
What is the No Half Smiles treatment philosophy?
When you look in the mirror, you don't see half of a smile. I have difficulty with my patients because they try to buy treatment tooth by tooth. It is always my challenge to make the patient understand the importance of not just fixing teeth, but fixing the smile. The foundation of slow dentistry is to always do a treatment plan that envisions the complete restoration of oral health from a biological, functional and aesthetical standpoint, regardless of the patient's desires. So, if a patient comes in and just wants four veneers on his top front teeth but is missing teeth at the back of his mouth, I do a treatment plan that will restore the patient's entire function and oral health, even if they don't ask for that. In many cases, if I believe that they have to treat the back teeth but they don't want to, I will refuse treatment to that patient.
I'm not focused on the profit that patients can bring to my practice, I am focused on the happiness that the treatment can generate. It's a fundamental and ethical approach to diagnosing your patients, providing them with a clinically and biologically driven treatment plan, not a financially driven treatment plan.
What are your thoughts on digital technology and AI and how they will change dentistry?
I think technology really has a huge part to play in making dentistry more accessible and affordable for everybody. Many times, [patients] will choose a dentist based on criteria that isn't scientific, such as location, price or advertising. The real reason you should choose a dentist is the technology they work with, the techniques they have, the materials, the lab, the speed and quality with which they can treat you, and the consistency of results. But most patients don't know the difference. What AI is going to do is break that down. In the future, when a patient comes in and has a CT scan and an intraoral scan of their mouth, AI will do the treatment plan. It will fix the biology, the function and the aesthetics for the patient. It will really change the game of dentistry in favour of the patient. There are seven billion people [in the world] and only two million dentists.
What do you hope summit attendees will take away from your presentation?
I hope to inspire the younger generations of dentists to not focus just on profit, but to focus on being good at their job, going slow, being patient, building a successful brand and reputation. And that takes years. You can't buy it online, and good marketing won't do it. If you don't have the science, structure and good work to back it up, you won't last long — it's an aggressive industry. For the older generation, I want to give them insight into how digital dentistry is revolutionizing dentistry. For people that have outdated practices, I want to give them motivation to invest in retrofitting their clinic with new modern technology, and show them how much fun that can be. I want [everyone in the audience] to learn and understand how technology is helping us do more, for less. Meaning that with digital technologies, 3D printers, smile design software and scanners, dentists get to do so much more, and it actually makes it even more affordable for patients. It's a very interesting time for dentists.
Why is attending the Aurum Summit important for members of the dental profession?
Knowledge is power. The more you know, the more powerful you get. Conventions like this are the way that you sharpen your sword. Actually, I think it was Abraham Lincoln who said, "Give me six hours to chop down a tree, and I will spend the first four sharpening my axe." He was a wise man. Conferences like this help you sharpen your axe.
The Evolution of Dental Medicine Summit runs Nov. 7 to 9 at the Fairmont Chateau Whistler. Register today and prepare to be inspired.
This content was produced for the advertiser by RedPoint Media for commercial purposes. It is not written by and does not necessarily reflect the views of Avenue staff.