Laminate flooring has been around for several decades and has seen rises and falls in popularity over those years. It was first developed in 1977 in Sweden by the company Perstorp. When laminate flooring came to European and American markets, it became the favourite choice among homeowners as an extremely cost-effective option that could mimic the look, feel and sound of hardwood. Laminate is literally several layers, including a wood fiberboard core, laminated together.
Luxury vinyl, by comparison, is a 100 per cent synthetic material that has offered superior water and moisture resistance. While it was also developed in the 1970s, it wasn't until the 2000s that its popularity soared and surpassed laminate as the chosen flooring option. That trend has remained for years, but laminate has recently made leaps and bounds and is steadily returning as a top flooring option.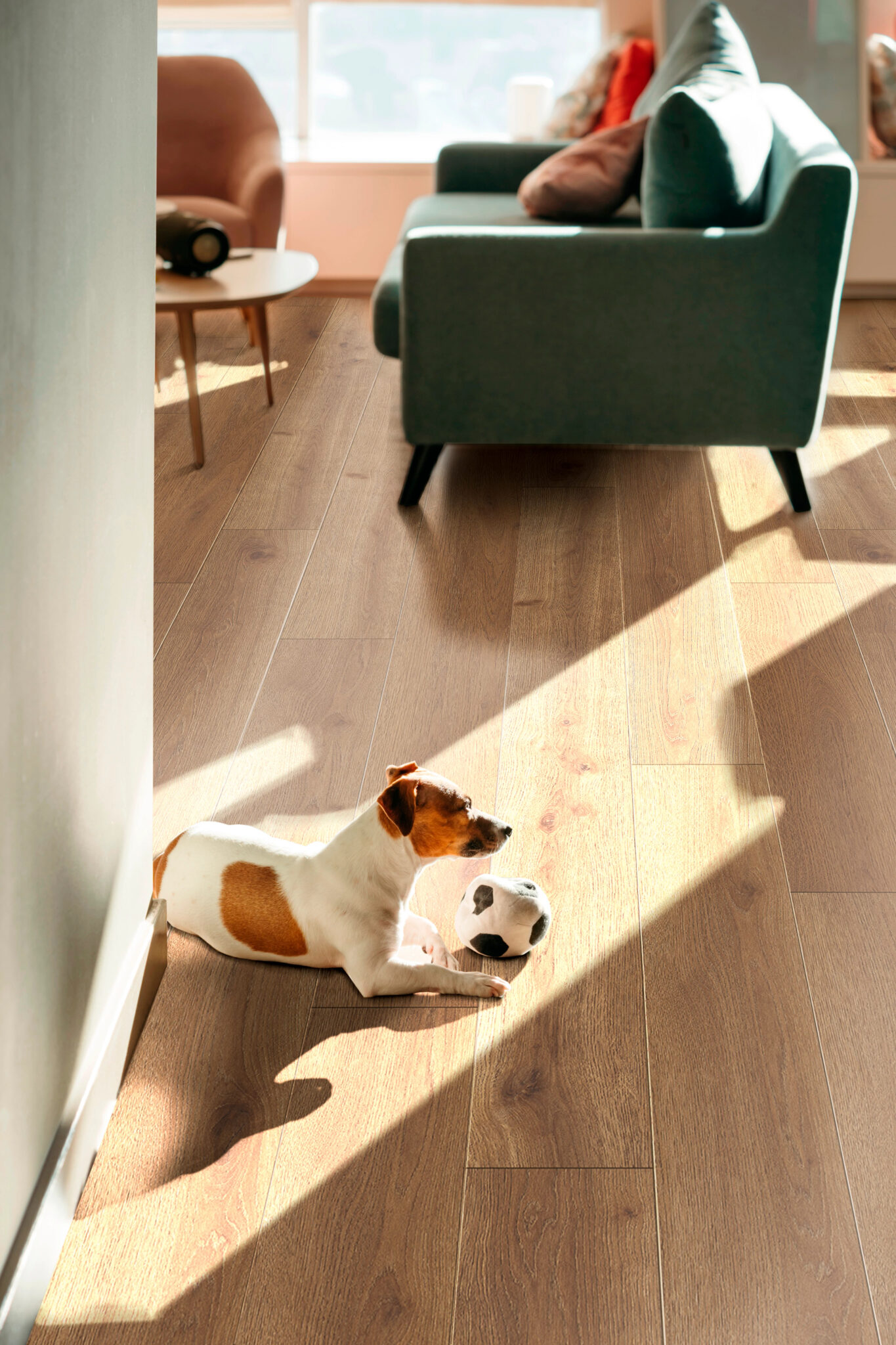 Nowadays, it's nearly impossible to tell laminate apart from luxury vinyl and hardwood. This authenticity is thanks to improved laminate finishes, grooves, texturing and beveling. Not only does it make the flooring look like the real material it's mimicking, but it also feels like that material when walking on it. Another key improvement is to laminate's fibreboard core. That core now offers greater impact resistance, stability, lasting durability and improved water resistance.
The stamped design applied to laminate also offers superior scratch protection, which Brody Haugrud, business director at CDL Carpet & Floor Centre Ltd., says is one of the biggest differences between luxury vinyl and laminate, as the latter is more resistant. Laminate is now as durable, if not more, than vinyl. "Luxury vinyl has been strongly marketed over the last few years, so it has been a bit of a challenge getting people back on the laminate train," Haugrud explains. "There's this old idea that laminate isn't good quality, but that's not true. In my opinion, laminate is a more durable finish."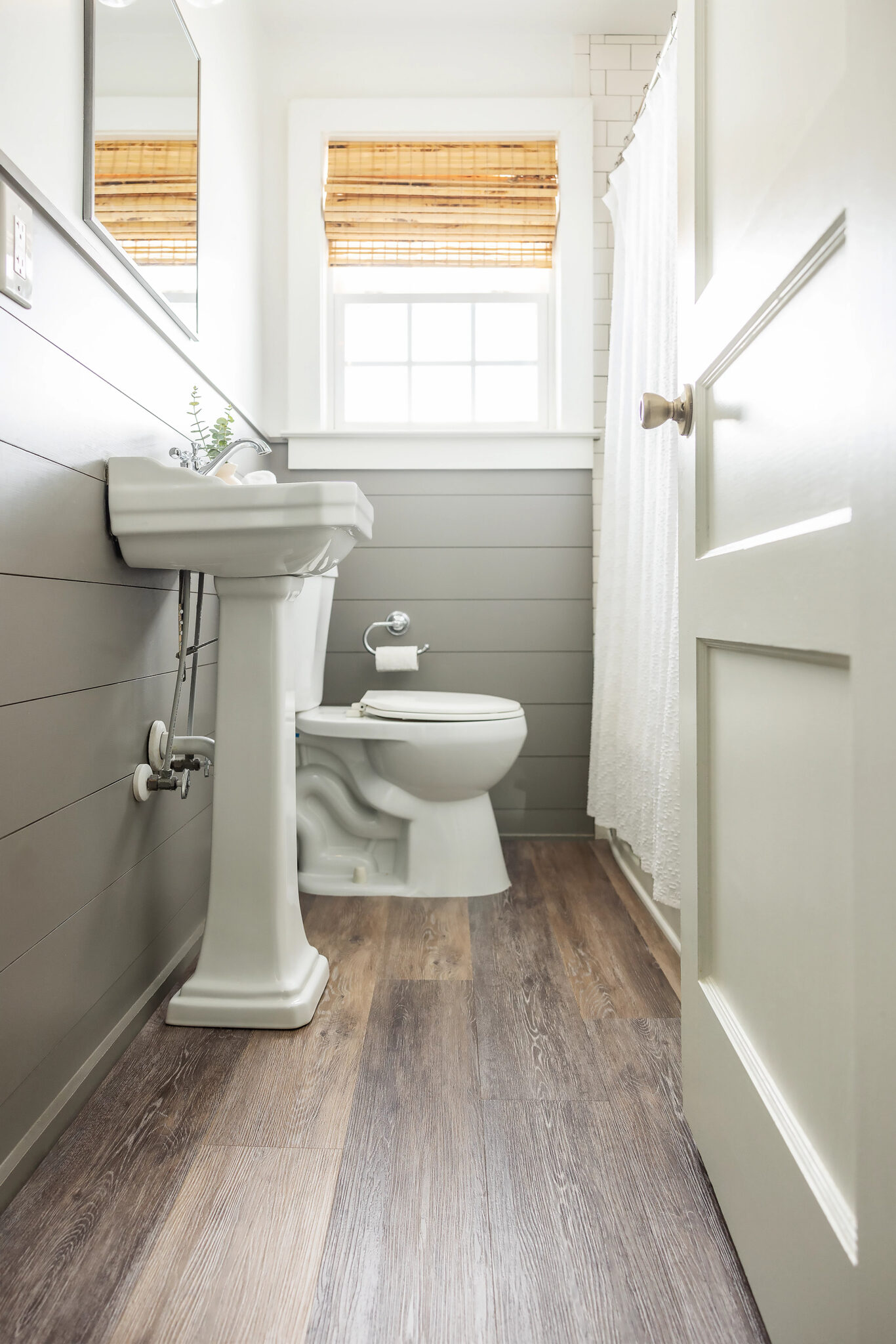 For DIY enthusiasts, the more durable interlocking system for laminate means it's easier than ever to install. New core technologies also allow for larger install areas with transitions. It applies a lock-and-click installation method that "floats" above the subfloor. While both luxury vinyl and laminate flooring require proper floor preparation, luxury vinyl requires more preparation, which Haugrud points out can create unexpected hidden costs.
As for colour tips and ideas to incorporate laminate into your home, Haugrud says there are two simple ways to go. First, as laminate can easily mimic the look of hardwood, is to choose more unique hardwood imitations such as walnut, pine or other rustic woods for a warmer tone to your home. As for a classic laminate choice, Haugrud says you can't go wrong with warm and natural tones. "Natural tones are always the way to go; it's a timeless style."
For more information on laminate floors, visit cdlcarpetflooring.com. 
This content was produced for the advertiser by RedPoint Media for commercial purposes. It is not written by and does not necessarily reflect the views of Avenue staff.