If Banff is known as Alberta's back yard, then Banff Ave. Brewing Co. has become the town's living room.
With more than 12 years serving the community, the local brewery is less a tourist destination, but rather a community hub and gathering place for local legends and world-class athletes to hang out after a day on the mountain.
It's also a place where visitors can get a taste of the "real" Banff.
"Banff Ave. Brewing recognizes the importance of local support and community. There are few businesses in that industry that openly support athletes and creatives like it does," says Banff resident and local athlete Jon Chew. "It gives a soul to the place."
Drawing inspiration from Banff's dynamic international community of die-hard mountain enthusiasts, the brewing team at Banff Ave. Brewing Co. set out to make a beer for locals, by locals that captures the spirit of its unique community. The result was Ride or Dry: an ultra-dry, ultra-crisp, light craft lager.
"You know the expression 'work hard, play hard?' Most people who decide to leave their hometown to move to the mountains live it," says Banff Ave. Brewing Co. head brewer Fred Cloutier. "This is why we moved to Banff — to be able to enjoy all the crazy mountain activities you can think of — hiking, biking, skiing, snowboarding, climbing, whatever — and Ride or Dry is perfect for this place."
At the intersection of art and science, crafting new beer is as much about creativity and experimentation as it is about playing within the rules of chemistry — a type of creative expression also at the core of mountain action sports.
"I've always been a snowboarder and a skateboarder. Both sports are based on individual expression with an emphasis on creativity and style," says Chew. "Craft beer also seems to fall into that category well with endless opportunities for unique expressions of style and creativity. It's only natural that craft beer and mountain activities pair well together."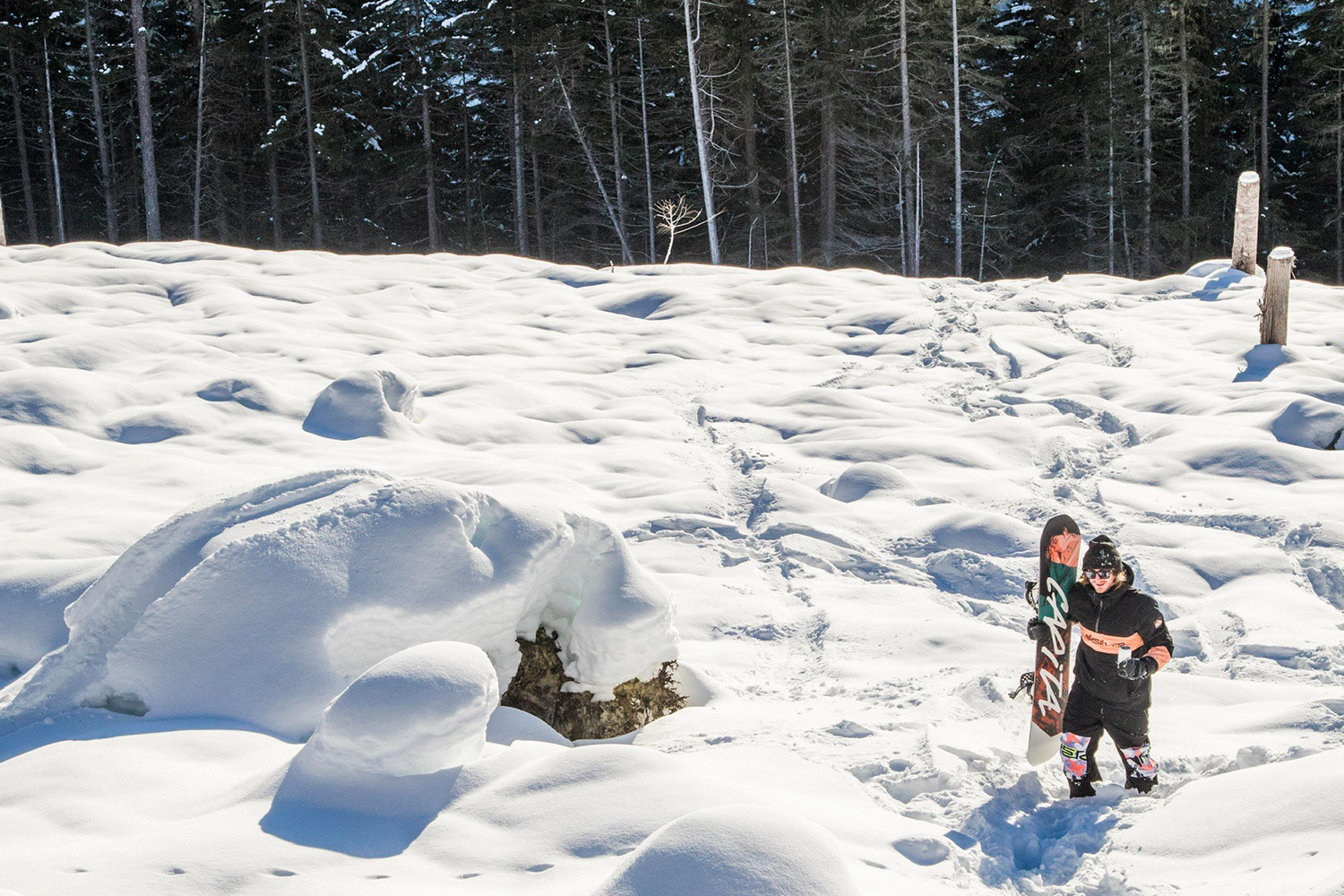 Developing the recipe for Ride or Dry involved thinking outside the box to make sure the beer was easy-drinking and light, but still packed with flavour at only 100 calories a can. The secret (not so secret) ingredient that gives Ride or Dry its signature dry flavour are Nelson Sauvin hops with their fruity, wine-like character.
"It doesn't matter if it's winter or summer, I always have a Ride or Dry in my backpack for a little break to enjoy the view. The dryness of the beer with the white wine character from Nelson Sauvin hops make it the perfect easy-drinking beer after an adventure, no matter what it is," says Cloutier. "Banff is the perfect place to brew this beer because it is so versatile. It doesn't matter if you're enjoying a night out with friends or are looking for a casual beer on top of a mountain."
Chew agrees, adding, "A beer that's lighter on the palate and refreshing is way more conducive to an active lifestyle. No matter what the activity — and there are plenty to do around here — it's going to feel good to crush a Ride or Dry when you're done."
Ride or Dry is available in cans province-wide. Learn more at banffavebrewingco.ca.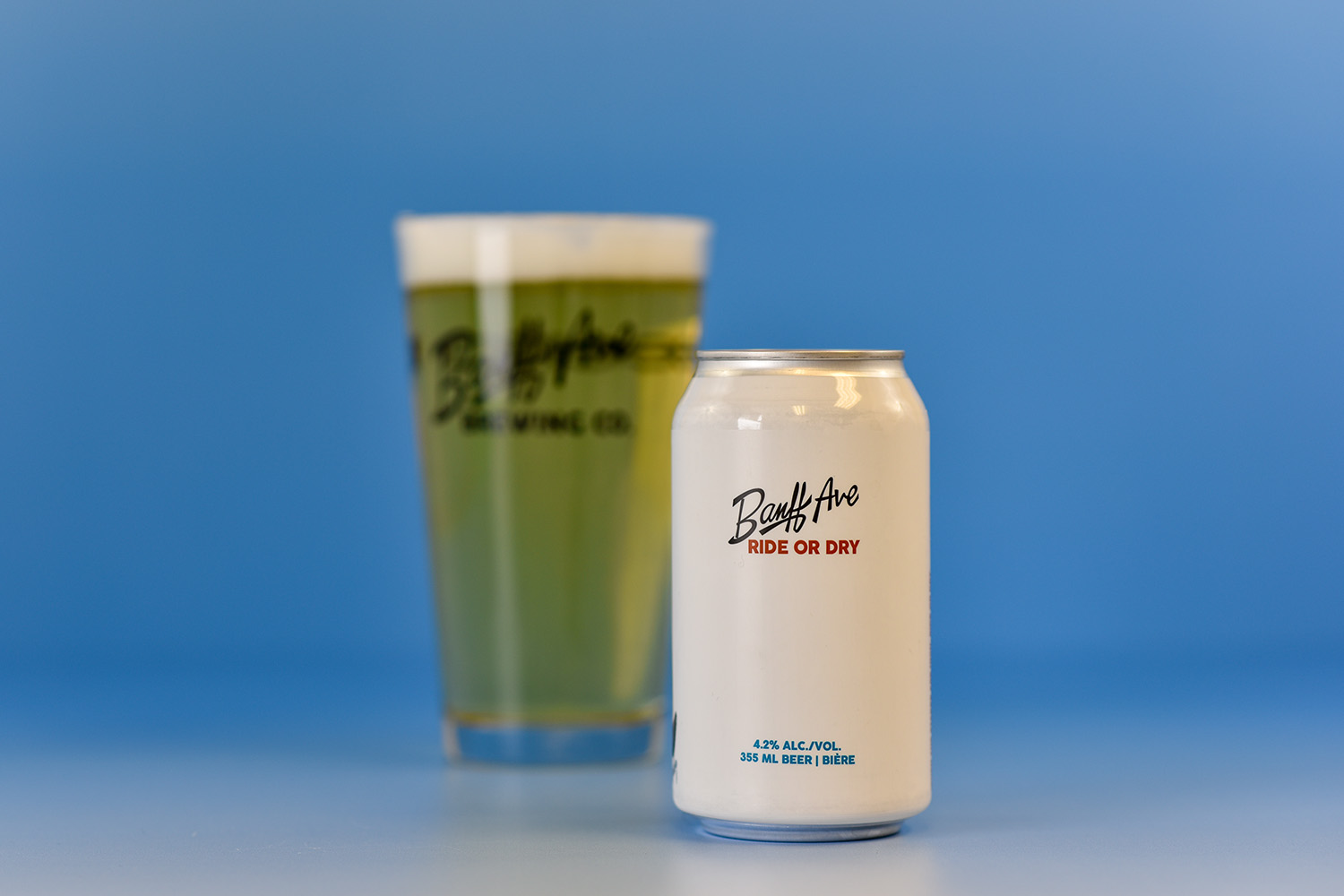 This content was supplied by the advertiser for commercial purposes. It is not written by and does not necessarily reflect the views of Avenue staff.