Banff is known for its astounding mountain landscapes and world-class outdoor activities, but in recent years, it has also burgeoned as a destination for food explorers and adrenaline junkies alike. If you're craving Rocky Mountain game dishes, Asian-inspired delicacies or upscale pub fare, Banff has it all — including a new Detroit-style pizza joint.
The Lodge at Banff Ave. Brewing Company is the newest addition to the town's renowned culinary scene. Banff Ave. Brewing Co. — Banff Ave. Brewing or "The Pub," as locals affectionally call it — has been a community pillar on Banff's bustling main street for the past 12 years. Recently expanded, offering three distinct spaces to check out, the establishment has built on its local success to offer a great craft-brewing experience to worldwide audiences.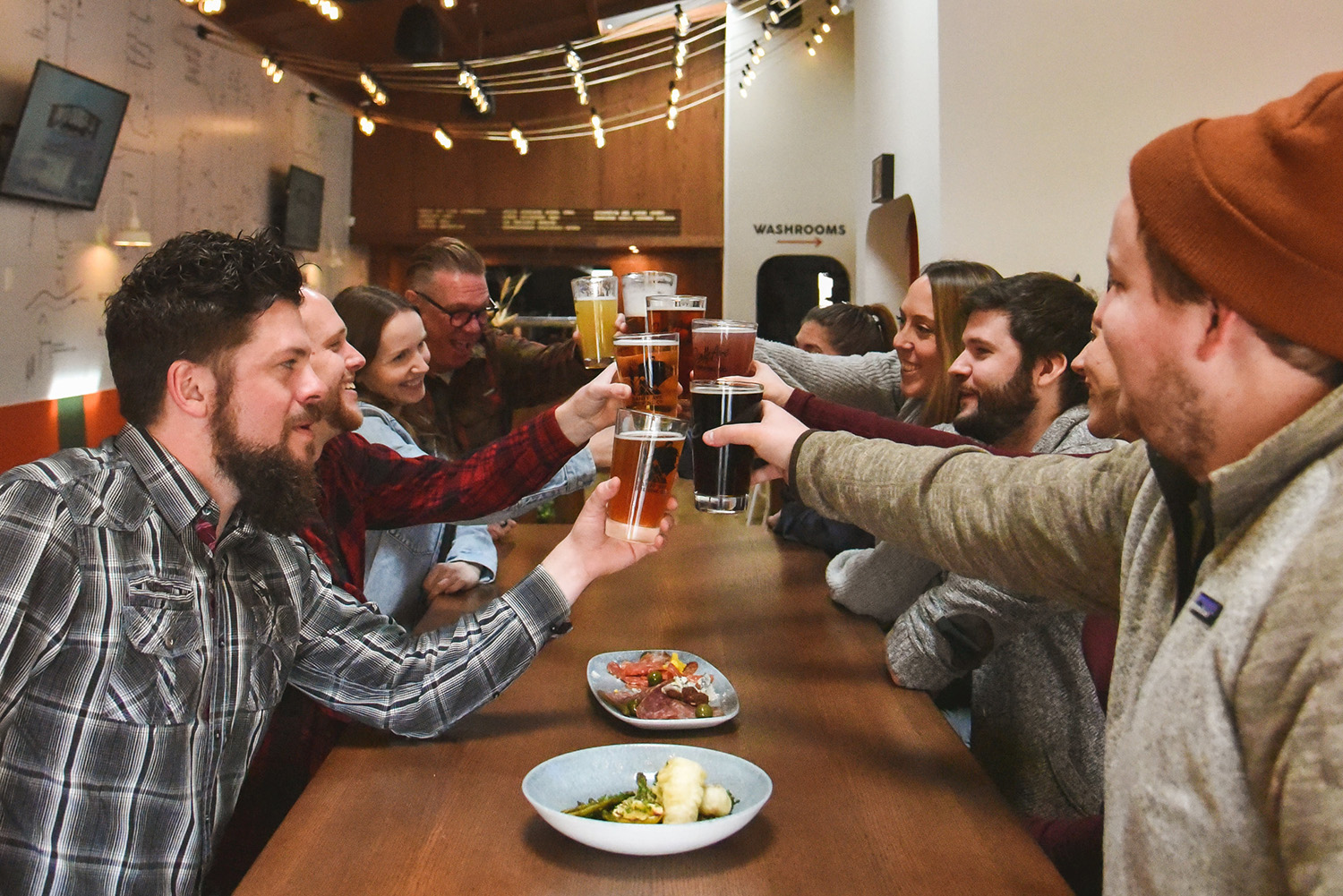 At street level, The Taproom is where patrons watch the Banff "wildlife" in its natural habitat while sampling flights of craft brews that represent the taste of life at 1,383 metres elevation. Head upstairs to The Pub to get comfy and hunker down with a pint and some delicious pub favourites for après-whatever in Banff's almost-secret hideaway, making you feel like a local no matter where you're from. Across the landing, The Lodge is Banff Ave.'s newest mountain-casual dining spot with an easy-going approach and a legit take on Detroit-style, deep-dish pizza, along with pasta dishes and a variety of small plates to accompany its specialty.
"Banff Ave. Brewing is many people's first destination for a cold one in town and their last stop after a big day in the mountains. The Lodge builds on the popularity of The Pub and Taproom, and offers a little more variety as a contemporary Detroit-style pizzeria in the mountains, serving seasonal, locally inspired offerings," says head chef Joseph Lavergne. "Our Detroit-style, deep-dish pizza is the star of the show and is the only pizza of its kind in Banff."
If you haven't had Detroit-style, deep-dish pizza before, it's a must try. Thick, buttery pan crust with a crispy cheese crown, layered with more cheese and toppings and finished with a drizzle of rich pizza sauce.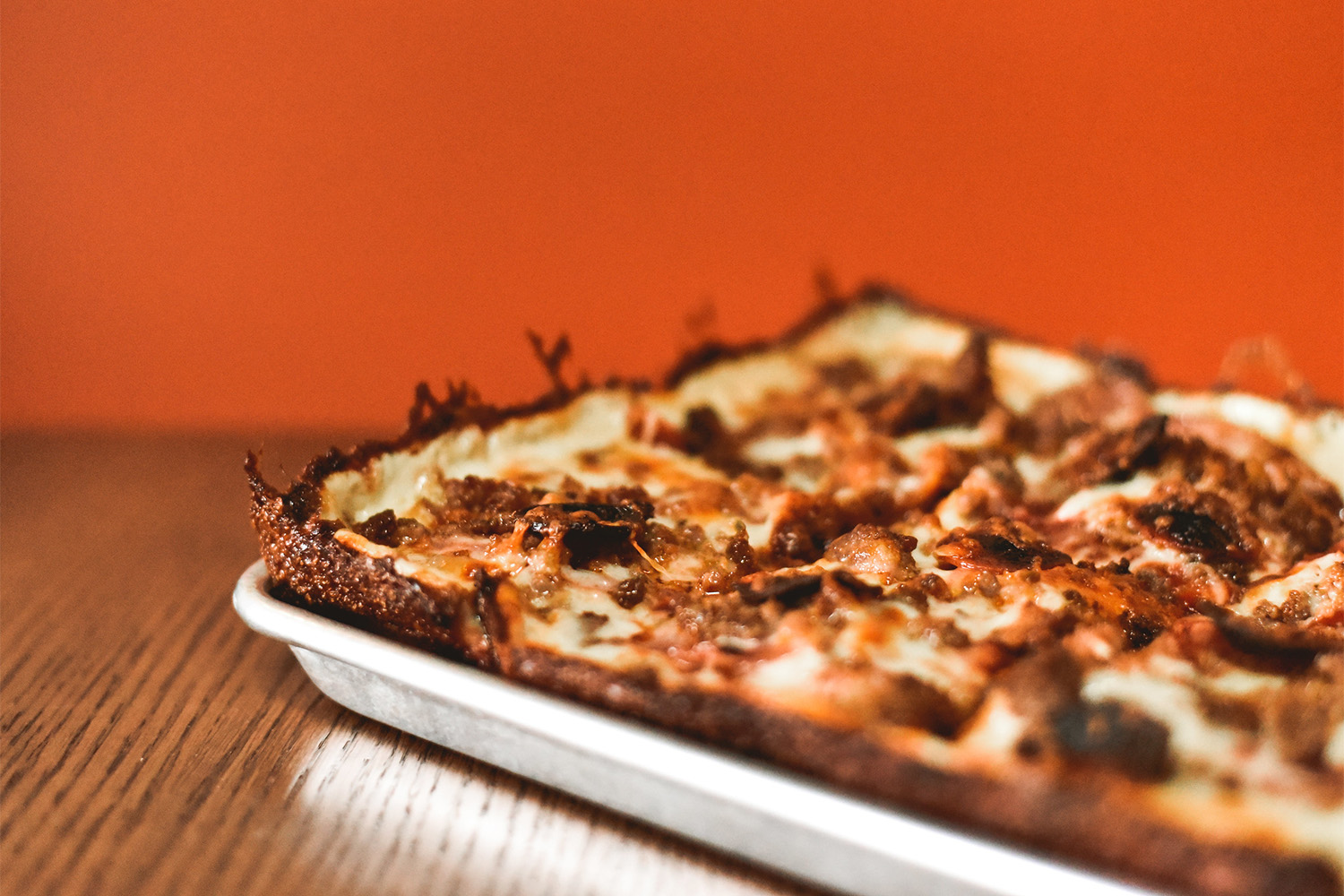 Besides pizza, The Lodge offers incredible small sharing plates that creatively showcase regional delights.
"I'm stoked about our gin and beet cured B.C. trout, made with Last Best Brewing & Distilling's Afterglow gin. The Manitoba pickerel plate, which uses our Ride or Dry Light Craft Lager is also great," says Lavergne.
The new menu couldn't be developed without keeping Banff Ave.'s craft beers in mind — whether directly in the dish or as a pairing.
"The Black Pilsner is a great pairing with the risotto Milanese. With the bold flavours of the parmesan and truffle oil, you need a not-too-heavy beer on the malty side since the risotto is very rich," says Banff Ave. Brewing Co.'s head brewer, Fred Cloutier. "Or grab a charcuterie board and a flight — a great way to try a bunch of cured meats, cheeses and seasonal craft beer."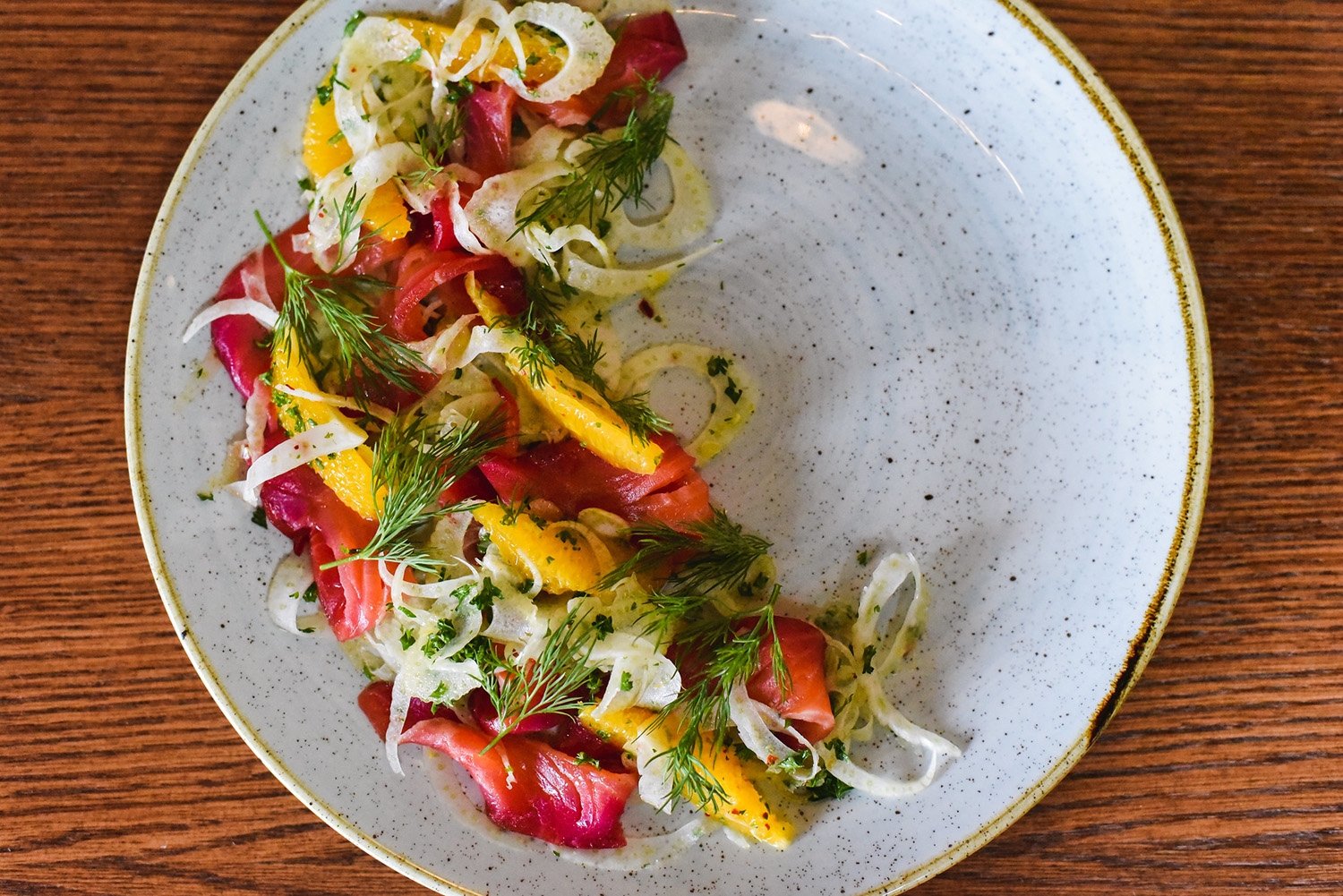 The Lodge at Banff Ave. Brewing Co. is located upstairs at 110 Banff Ave. Visit banffavebrewingco.ca for more information.
This content was supplied by the advertiser for commercial purposes. It is not written by and does not necessarily reflect the views of Avenue staff.