Calling all flavour-seeking pepper-heads and spice fanatics, Mucho Burrito has heard your pleas. You pepper believe it, the Original Ghost Pepper Burrito is coming back in sizzlin', scorchin' and smokin' hot fashion. 
Back by popular demand, the eye-watering, nose-running burrito is available now for all you spice-oholics ready to turn up the heat. Get it while it's hot — this flaming feature is back for a limited time only.  
Mucho Burrito ignited a firestorm when it was among the first restaurants in North America to add the ghost pepper, one of the worlds hottest peppers, to its menu back in 2012. Since then, the franchise has continued to bring back the Ghost Pepper Burrito because of its undeniable popularity. It's reappeared on the menu four times already, and still, the people want more. Mucho Burrito is answering the call.
"When we took the Ghost Pepper Burrito off our menu, we could not have predicted the online response from burrito fans who felt everything from confusion to betrayal," says Anita Dewan, Mucho Burrito's marketing manager. "That's why we're excited to bring it back so everyone can experience, and re-experience, the heat."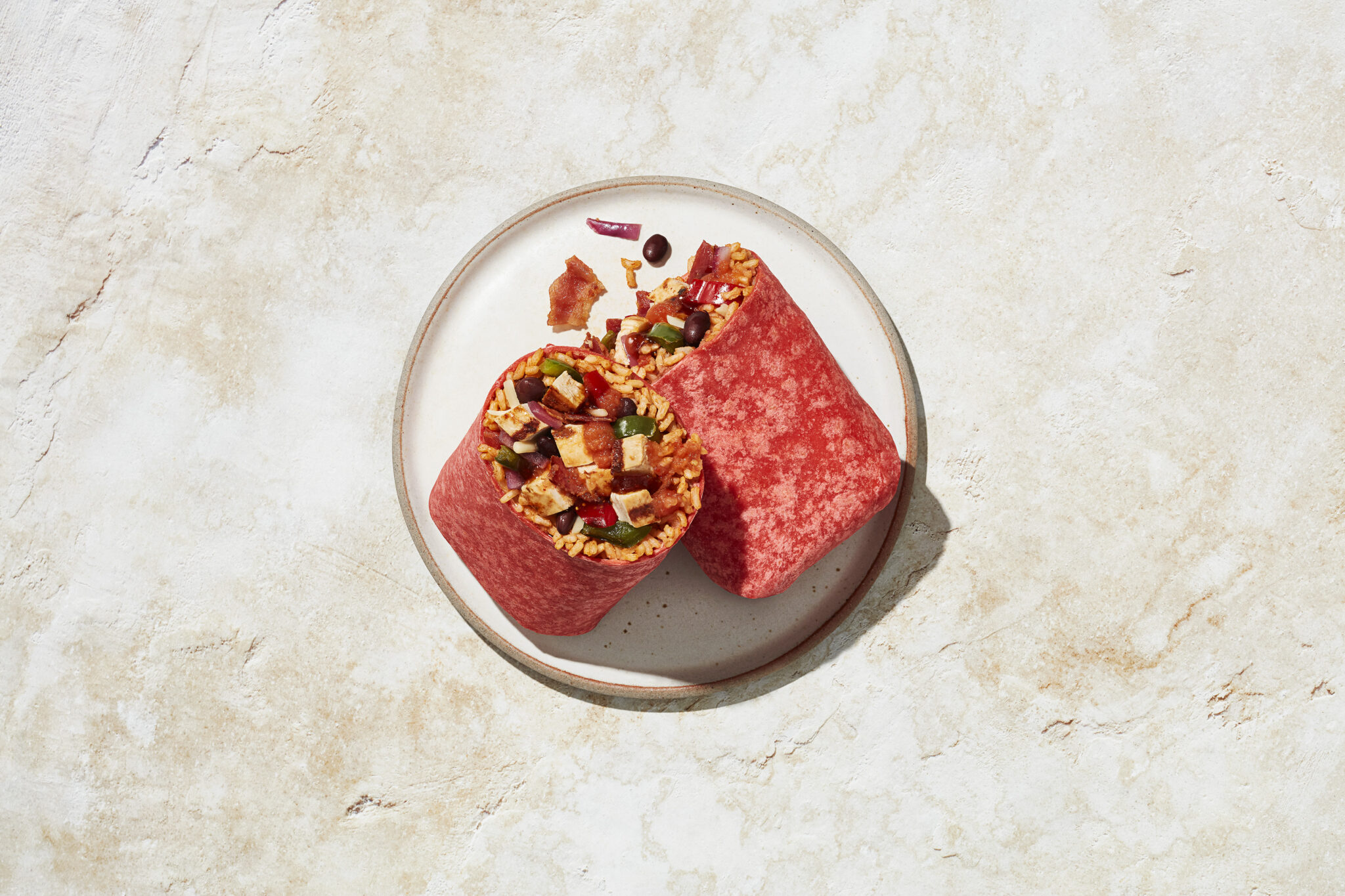 Two ways to heat things up
Two versions of the sensational Ghost Pepper Burrito are available, making it an experience for both the average burrito lover and for the rabid spice fan. For those daring yet cautious, the "Wimpy" might be more suitable. While it's hot, it's no match for the mouth-burning "Hotter Than Hell" version, which comes with a warning for excessive sweating and an elevated heart rate.
Both versions are served on a sundried-tomato tortilla with grilled chicken and feature ghost pepper bacon and ghost pepper fig marmalade. Right when you think it can't get any hotter, you'll discover jalapeno peppers diced and thrown in for that extra spicy kick.
One million units of hot
The ghost pepper, officially named bhut jolokia, has grown to be ubiquitous as hot and spicy appetites come into the spotlight. The red and wrinkly chile strikes up taste buds and conversation, for good reason. The ghost pepper has an average of about one million Scoville Heat Units (SHU), compared to a jalapeño that's usually around 8,000 SHU or a habanero that can heat up to 350,000 SHU. With the ghost pepper's intense heat also comes great flavour — it's a faultless combination for your next burrito. For the next six months only, relish in the perfect combination of heat and savour with the Original Ghost Pepper Burrito that burns so good. 
Trying to impress a first date? Determined to out-spice your big brother? Looking for a mouth-sizzling way to laugh with friends? This hot burrito and Mucho Burrito's elevated fast-casual dining experience is the perfect way to spice up your life. 
Find out if you can handle the heat. Order the Original Ghost Pepper Burrito at any Mucho Burrito location, Mucho Burrito or through delivery apps.
This content was supplied by the advertiser for commercial purposes. It is not written by and does not necessarily reflect the views of Avenue staff.