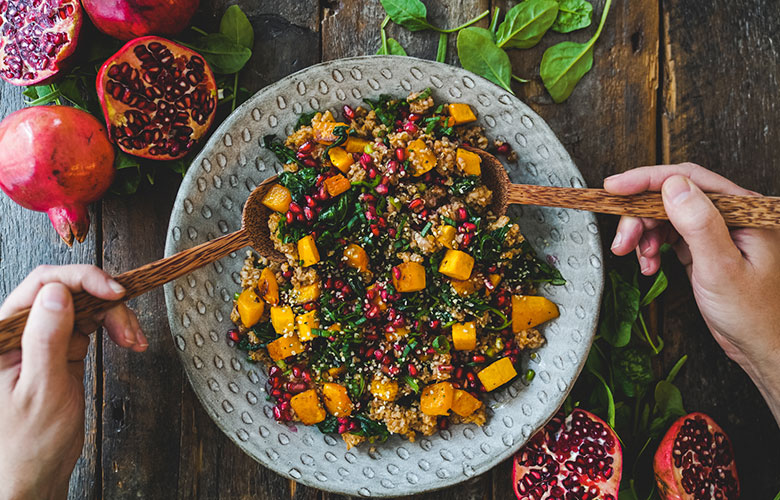 You've likely heard of bulgur wheat, but do you know what it is? What about how to use it?
Bulgur is a partially cooked, cracked wheat grain, providing a wholesome base for any combination of ingredients. It's possible to work bulgur wheat into a breakfast, lunch or dinner! While it might look like rice, bulgur wheat has a nuttier flavour and a coarser texture than rice.
Breakfast options include using it in a porridge much the same as you would use oats. For lunches and dinners, it can be cooked or soaked and used like rice. Swap it out for rice and pair it with your favourite stir-fry or curry, or use it in place of quinoa. It can also replace the rice filling in your burritos to change things up on Tex-Mex night!
Bulgur wheat is partially cooked as part of the drying and milling process, which can really save you time in the kitchen. If you are just looking to get some tasty bulgur wheat on the table, combine 1 cup of bulgur wheat with 2 ½ cups of boiling water or your favourite broth. Let it soak for 20 minutes and you'll have a delicious side dish on the table.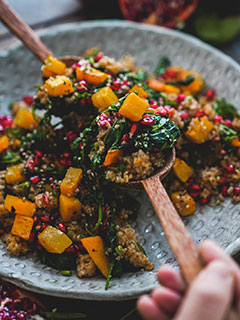 Bulgur is low in fat and a great source of plant-based protein – three grams of protein per 100g serving. Because it is a whole grain, bulgur wheat provides complex carbohydrates, resulting in a lower Glycemic index and slower digestion, so you feel fuller, for longer. Bulgur wheat also piles on the minerals, like manganese, magnesium and iron. Every way you look at it, you've got a powerhouse of a grain.
Wheat really is Life's Simple Ingredient, and Bulgur wheat is proof that this amazing grain is delicious all on it's own. We're not denying our love for pastas, cookies and bread, but bulgur wheat serves as a reminder of the versatility of this wheat as a whole grain. If you're having trouble finding bulgur wheat in your grocery store, be sure to also check for wheat berries – the flavour profile and texture is incredibly similar. Just be sure to adjust cooking times accordingly, as whole wheat berries can take longer to cook.
For more uses of bulgur wheat, as well as many more recipes that rely on Life's Simple Ingredient, visit LifesSimpleIngredient.ca
This content was supplied by the advertiser for commercial purposes. It is not written by and does not necessarily reflect the views of Avenue staff.