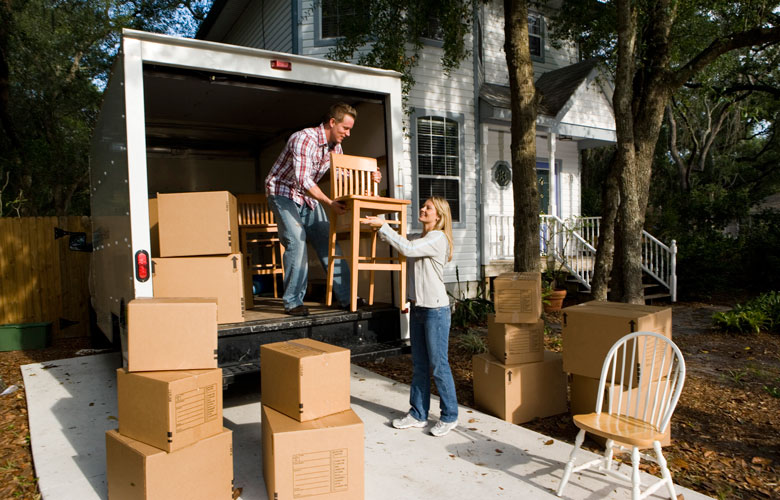 Buying a new home is so much more than just transporting things from one place to another. Once you decide to make the big move, you'll soon realize there's a seemingly endless list of decisions to be made and tasks to be coordinated:
1. Hire a real estate agent you can trust
2. Arrange for insurance for your new home.
3. Book movers – whether it's just a rental truck, or a moving and packing company.
4. Back up your computers with plenty of time before the move.
5. Change addresses on your cheques, if you use them.
6. Cancel and restart services with your cable and internet companies.
7. Check that your electricity account and bills are transferred to your new address.
8. Clean out your garage, outdoor sheds, outdoor areas and inside storage spaces.
9. Compare and track all quotes for services.
10. Contact an electrician you can trust.
11. Change the locks on your new home.
12. Defrost your fridge before moving day.
13. Don't forget your garden – bringing any plants?
14. Discontinue any deliveries to your previous home.
15. Dispose of items like old paint (that you can't just throw in the garbage).
16. Evaluate electric appliances in your new home – you may need new ones.
17. Ensure ample parking for your movers at both ends of the moving process.
18. Figure out where fuses and circuit breakers are in your new home.
19. Find a lawyer or notary you can trust.
20. Get a mortgage.
21. Give keys to your real estate agent for the new owners.
22. Go through old papers to see what you should keep, scan or destroy.
23. Inventory your household items before the move.
24. Locate a plumber you can trust.
25. Locate home stagers if you need to help make your old home more presentable to buyers.
26. Look at all of the moving instructions for your appliances before movers arrive.
27. Make sure your new house is properly cleaned before your boxes arrive.
28. Make a plan of action for moving day.
29. Make any repairs if needed in both the house you are buying and/or selling.
30. Notify banks and credit cards of your new address.
31. Obtain a home inspector you can trust.
32. Paint the home you are moving into and/or the one you are leaving.
33. Pack your belongings, which often takes much more time than you think.
34. Pay all taxes relating to the move in a timely fashion.
35. Tidy up your front yard and backyard for showing.
36. Provide the post office with your new address to prevent missed communication.
37. Return any items you borrowed from neighbours.
38. Rent storage facilities, if necessary.
39. Reserve a place to stay if there is a gap between moving out and moving in.
40. Send your new address and phone number to friends and family.
41. Shop for new furniture or household items.
42. Tag your furniture so that it ends up in the right place.
43. Track moving budgets and expenses.
44. Transfer your prescriptions to a new pharmacy.
45. Use the opportunity to get rid of stuff you never use to make your new home more livable.
46. Update school records if you have children.
47. Verify title and land searches before making your offer.
48. Weigh all offers on your home carefully before making a decision.
49. Examine your home carefully before you give the real estate agent the keys for the new owners. You don't want to leave anything behind.
50. You need to make sure you have plenty of cash on hand on moving day, in case you need it.
Yes, that to-do list can certainly look daunting. Luckily, you can use Virtuo. Equal parts event planner and coach, Virtuo helps you stay focused on what you need to do, ensures you're calm enough to make good decisions and allows you to enjoy the excitement of a move without fear and anxiety getting in the way.
First, Virtuo assigns you a local customer service representative who coaches you through the entire move, including helping you choose people to work with that you can trust. Your representative matches you with a real estate agent (if you don't already have one) and helps you arrange all the services you'll need.
Working with you by phone, in person, and through their desktop and mobile app, Virtuo can arrange, organize, confirm and keep track of everything on what seems like an insurmountable list of things to do. And best of all, Virtuo's services will cost you nothing. The end result is a smooth, hassle-free move into your new home.
This content was supplied by the advertiser for commercial purposes. It is not written by and does not necessarily reflect the views of Avenue staff.