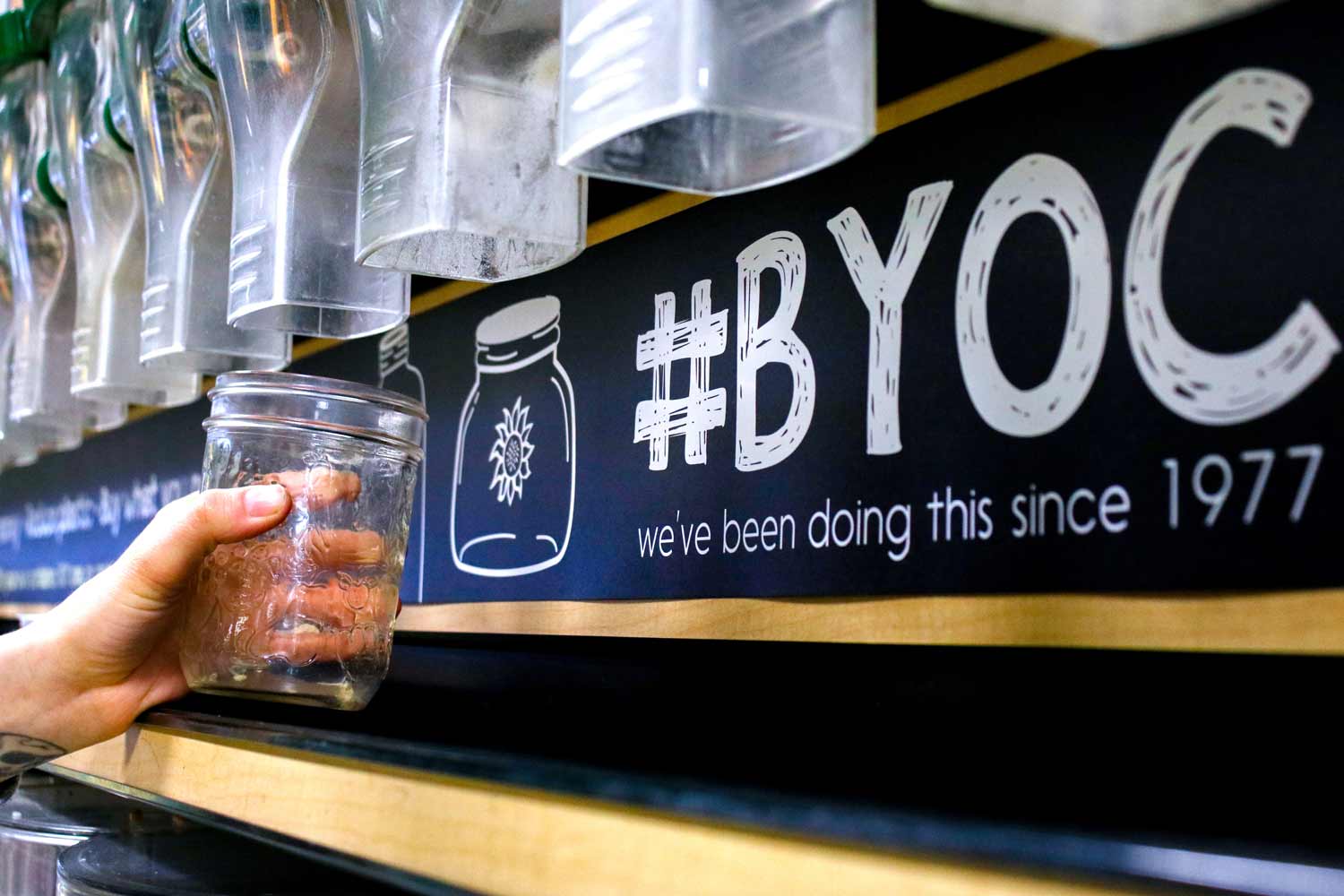 Since 1977, a number of our customers have been bringing in their own containers to fill up on essential bulk items. Now, in an effort to reduce our overall waste, we're letting everyone who shops at Community Natural Foods know that they can "BYOC," too!
What is BYOC?
At Community Natural Foods, we're continuing to make strides in reducing waste, and we want our customers to feel empowered to do their part, too. That's why we've revamped our Bulk section and are screaming it from the rooftops to BYOC – Bring Your Own Container.
You can bring in your own containers and fill up on bulk items like herbs and spices, and on pantry essentials like nuts and seeds or pastas and flours. Plus, we've revamped our bulk liquids by introducing new products like MCT oil, coconut aminos, organic olive oil and organic tamari, in addition to our existing bulk honey and maple syrup. And, of course, you can also stop by our cafes and load your own container up with items from our hot food bar and salad bar.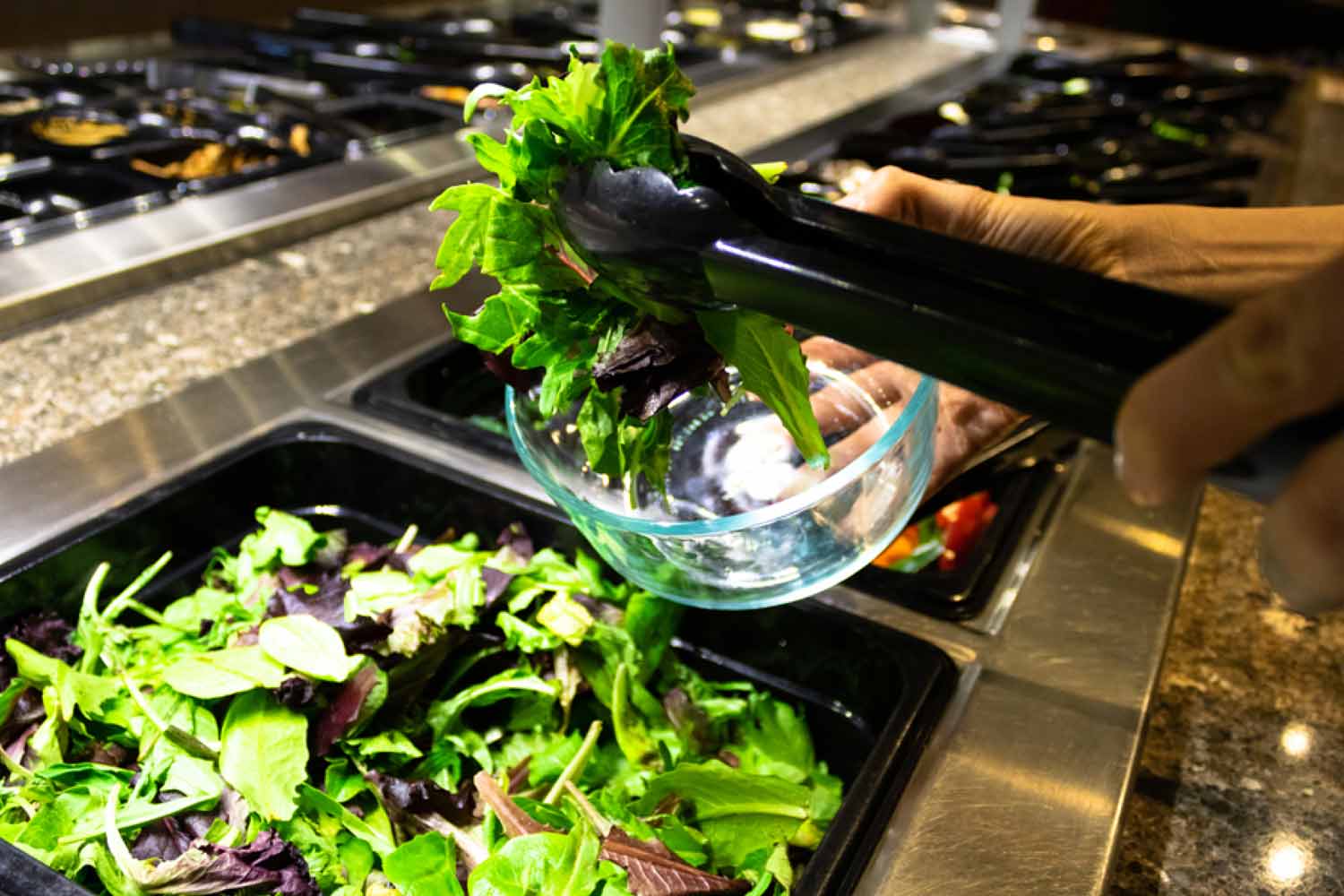 So, now that you know what BYOC is and what you can get with it, here's why you should consider doing it.
It Will Save You Money
When you shop bulk, you aren't paying for packaging costs, which means you can save 10-20% off the same great products you would find pre-packaged. On top of that, you only buy what you need, meaning you aren't buying a large bag of rice when you only need one cup.
You Can Give Back
With the launch of BYOC, Community Natural Foods is also giving you the opportunity to give back when you shop with your reusable containers. For every reusable grocery bag and/or reusable container you use for bulk items, you will receive a two-cent token that you can donate to one or three charities as part of our Change for the Earth program.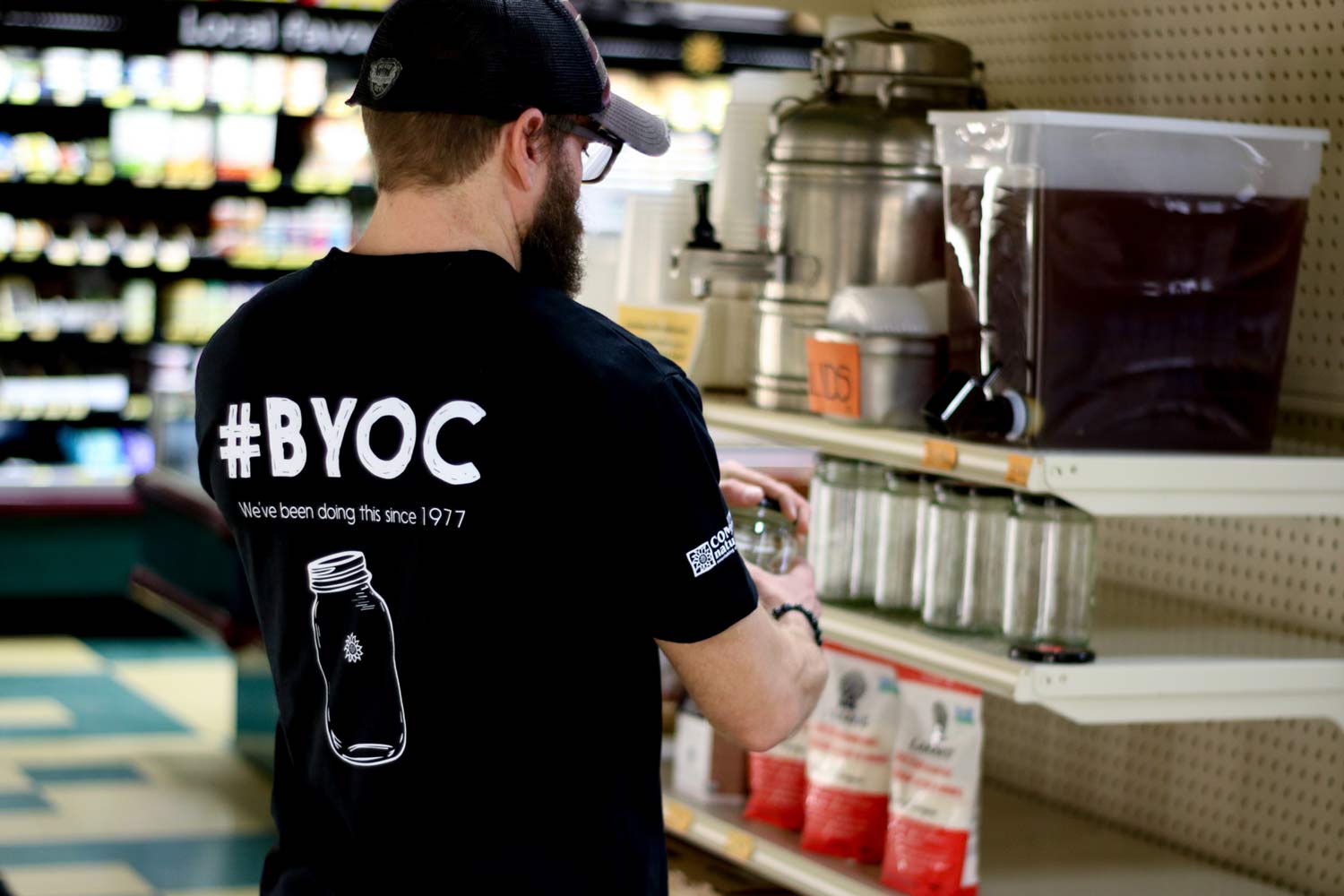 You're Reducing Waste, One Container at a Time
We want to help everyone along their journey to reduce waste. If you forgot your container, you can either buy a glass jar in store to fill up with bulk items, or you can use a paper bag (did you know all paper bags are compostable in the City of Calgary green bins?). Before going out and buying a bunch of containers, look at what you already have at home. Reuse old pasta jars, hummus containers, or previously purchased containers from our pre-packaged bulk area (just make sure they're cleaned first). Or, if you have some old clothes that you no longer need, you could turn them into reusable bulk bags using these easy-to-follow instructions. 
Stop by any Community Natural Foods and BYOC – just bring in your clean container and pre-weigh it at an available till.
This content was supplied by the advertiser for commercial purposes. It is not written by and does not necessarily reflect the views of Avenue staff.