This Sunday, head to the Calgary Zoo's Safari Lodge for its decadent brunch experience and enjoy all the best comfort and gourmet breakfast foods, along with some sweet treats, to satisfy anyone's appetite.
Fuel Up
Sunday is fun day at the Calgary Zoo, and what better way to fuel your adventurous spirit than to indulge in its one-of-a-kind Safari Brunch, running from Sept. 19 to Nov. 14.
Whether you're craving eggs benedict with Canadian bacon, a cooked-to-order omelette, Belgian waffles or just want to dip some fresh fruit in the free-flowing Callebaut milk chocolate fountain, you'll find something to tame your appetite each Sunday at the Calgary Zoo brunch.
Halloween weekend also offers something special for tiny trick or treaters, with a themed brunch on Saturday and Sunday, including spooky décor, Halloween-inspired desserts and ghostly music.

Find the Perfect Seating
Early risers can enjoy the first seating at the Safari Sunday Brunch from 9 a.m. to 10:30 a.m., while those who need a bit more time to build up their appetite can attend the second seating at 11 a.m. until 12:30 p.m.
For the Halloween-themed brunch, seatings will take place during the same times but will run on both Saturday, Oct. 30 and Sunday, Oct. 31 to celebrate All Hallows' Eve.
Patrons are encouraged to arrive within the first hour of their seating to ensure there is enough time to enjoy the myriad of brunch offerings.
Come One, Come All
Non-member guests are welcome to attend the Safari Sunday Brunch, which includes admission to the zoo, for $44.95 for adults (16-59), $38.95 for seniors (60+) and $27.95 for children (3-15). Infants under the age of three can enjoy brunch and zoo admission for free.
Connect and Engage and Inspire members all receive free entry to the zoo, and can enjoy the Safari Sunday Brunch for $29.95 or $26.95 (adult), $23.95 or $21.55 (senior) and $16.95 or $15.25 (children), respectively.
Non-members pay the same price for the Halloween-themed brunch, while Connect member admission is $39.95 (adult), $34.95 (senior) and $25.95 (children). Engage and Inspire members pay $31.96 (adult), $27.91 (senior) and $20.76 (children) for the Halloween brunch.
To receive the discounted rates, members must pre-book online.
Timed tickets should be purchased in advance, as walk-up seating is subject to availability and is not guaranteed. Parking is an additional $12 except for Engage and Inspire members, as it is included in their membership.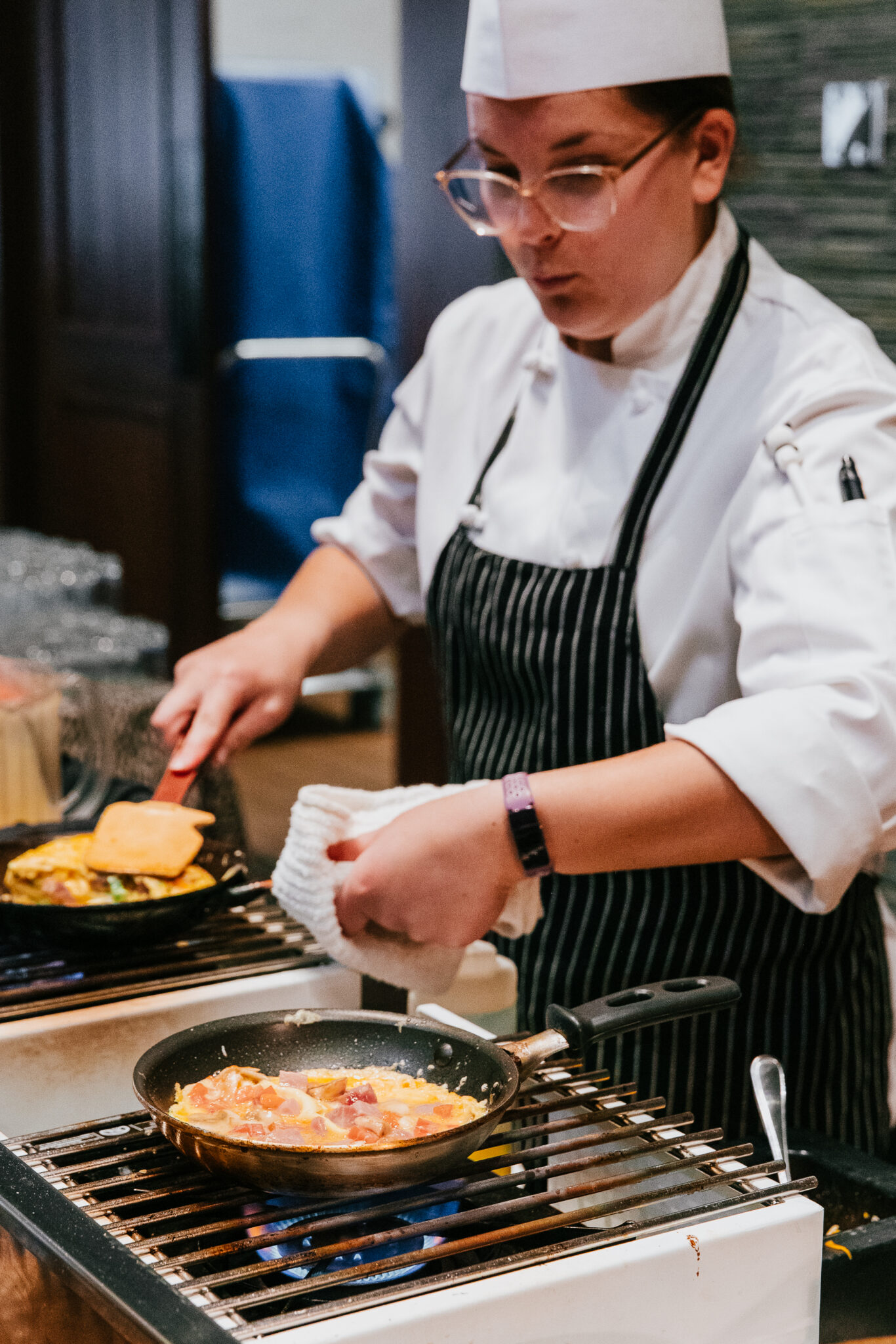 Brunch and Beyond
There's no better way to wrap up your family's weekend than by indulging in the Sunday Safari Brunch. Afterwards, you can explore the spectacular display of world-class wildlife at the Calgary Zoo.
For more information and to book your Sunday Safari Brunch seating, visit calgaryzoo.com/events/safari-brunch.
To stay up to date with everything happening at the Calgary Zoo, follow it on social media:
This content was produced for the advertiser by RedPoint Media for commercial purposes. It is not written by and does not necessarily reflect the views of Avenue staff.