Increasingly popular at events, mobile bars provide a unique and convenient way to serve drinks to guests. Suds & Sodas, a Calgary-based mobile bar company, does things differently, by customizing their menu to fit your specific event.

Suds & Sodas' hybrid model of a mobile bar and food truck brings a unique and fun experience to any private, corporate or public event. Its mobile bar services are perfect for weddings, birthdays, anniversaries, Stampede parties, promotional events, golf tournaments, galas, fundraisers, community festivals and more.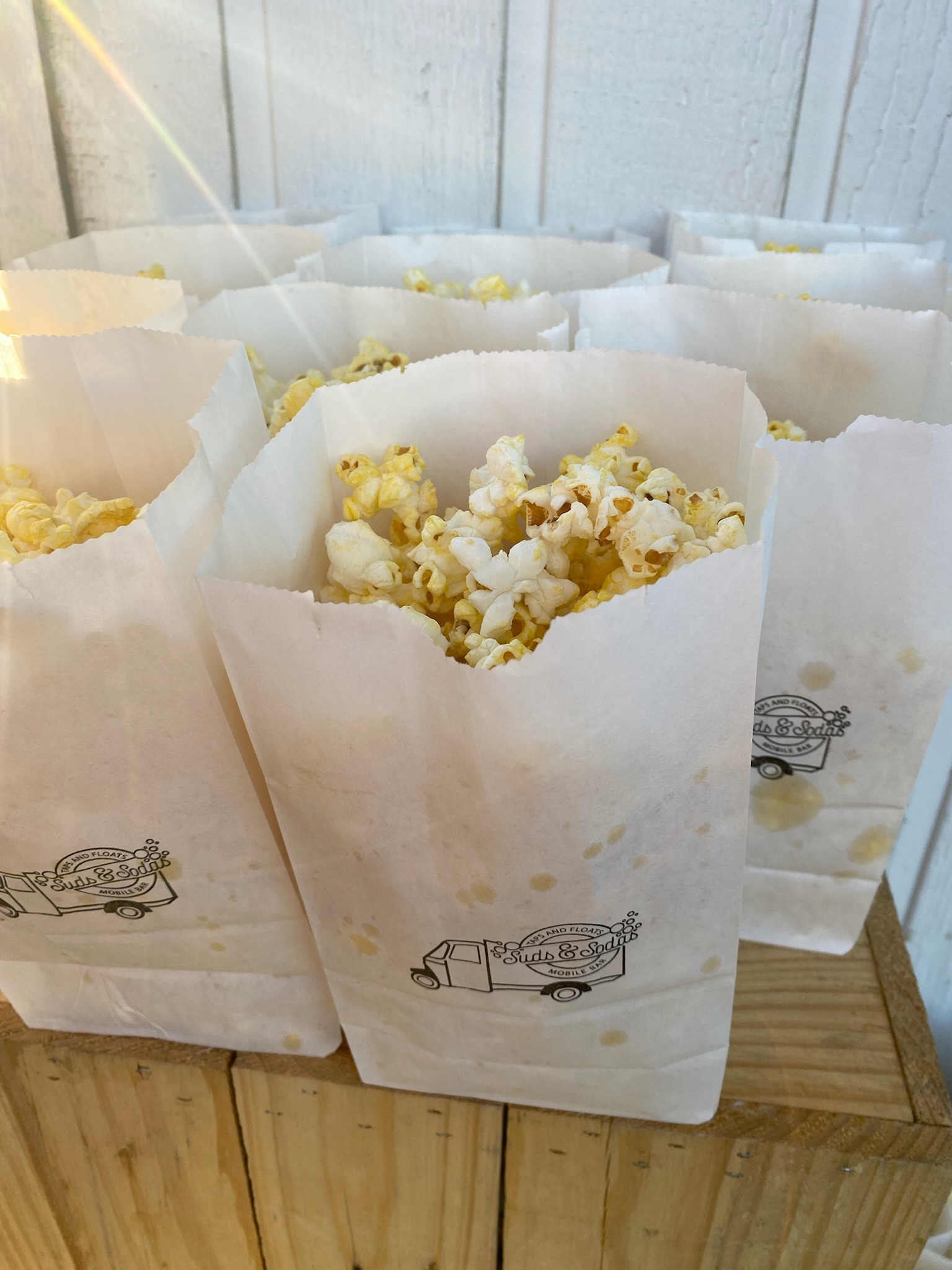 Understanding some events may cater to adults only while others may be family-friendly, Suds & Sodas specializes in offering an elevated experience with a range of beverage and snack options suitable for all ages and events of all types.

This unique approach to mobile bar services has quickly gained popularity. In just one year after launching its first mobile bar, Suds & Sodas has expanded to add a second mobile bar and a portable satellite beverage station that can be customized to fit the needs of any event.

Enjoy an impressive selection of beverages on tap, including craft beer, wine, Prosecco, Sangria or mixed cocktails. Non-alcoholic options are also on offer such as locally crafted Kombucha, lemonade and craft soda from The Grizzly Paw in Canmore. 
Don't miss Suds & Sodas signature artisan gelato floats made with Bridgeland's Noto Gelato. Guests can choose from a range of soda flavors paired with gelato for a delicious and refreshing treat. Or opt for a boozy version, which includes a shot of alcohol or beer, such as Strawberry Früli or other seasonal combinations.
Adding snacks to any service takes the Suds & Sodas experience to the next level. Choose from a range of locally sourced treats that can be added to any bar service, from freshly popped popcorn to gelato cookie "ice cream" sandwiches, Affogatos, doughnuts and candy. 
Piaggio Apé
The Italian-imported Piaggio Apé was completed last spring and quickly gained recognition. In fact, it was voted as one of the Best Mobile Bars for 2023 by Avenue's readers in its first year of business! The Piaggio Apé is a unique and eye-catching vehicle that is sure to make a statement at any event.
The Piaggio Apé is equipped with tongue and groove cedar walls, custom sinks, a freezer and a sophisticated flash keg chilling system that can pour up to four perfectly chilled beverage combinations at once. Perfect for larger events that require a wide selection of beverage options.

 Sambar Tap Truck
Suds & Sodas' newest addition is an adorable tiny Japanese vehicle turned mobile tap truck sporting an umbrella and three taps. This street-legal truck is perfect for events of all types, indoors or out. It is equipped with its own power source and features cedar paneling, a freezer and custom sink.

The Sambar Tap Truck offers birthday party and community event packages designed to make planning and hosting events targeted at families easy and stress-free.

Satellite Beverage Station
The portable Satellite Beverage Station allows two beverage choices at once, without the need for power. This portable keg system is a great option for events where a traditional mobile bar may not be feasible like high-rise buildings, residential homes or backyards without double gates. 
Suds & Sodas takes pride in providing their clients with a complete and elevated mobile bar service for any event. Each rental and service package includes beverage consultation, coordination, ProServe Certified Bartender(s), compostable toss-ware, set up, tear down, custom decor and menu signage.
In addition to their focus on quality and creativity, Suds & Sodas also places a strong emphasis on safety. All of the mobile bar options meet all of the safety requirements required by Alberta Health Services to safely serve the public.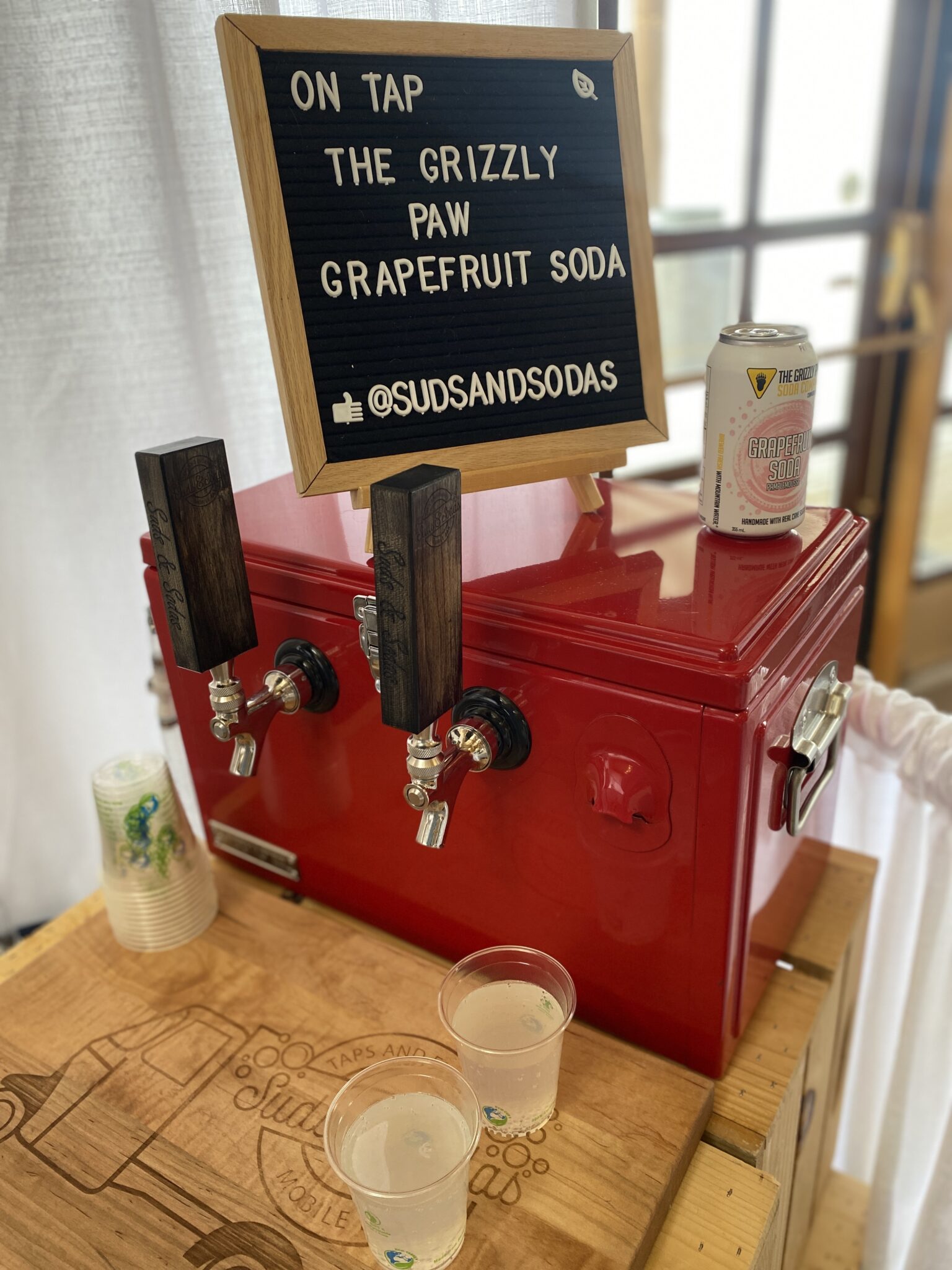 Visit sudsandsodas.com to create a custom package for your next event!
This content was supplied by the advertiser for commercial purposes. It is not written by and does not necessarily reflect the views of Avenue staff.