The momentum in Calgary's economic recovery has fostered a growing sense of optimism in the city and is evident in the renewed vibrancy downtown.
If you're feeling like there's more people downtown these days, it's because there is. As COVID-19 lockdowns wind down and the economy heats up, Calgary has seen one of the fastest recoveries of downtown foot traffic to pre-pandemic levels in North America.
As life settles into a new normal, a study by commercial real estate firm Avison Young this spring found weekday foot traffic in downtown Calgary was at 49 per cent of pre-pandemic levels. Statistics Canada also reported Calgary had one of the fastest growing downtown populations in the country, adding 8,100 people in the last five years.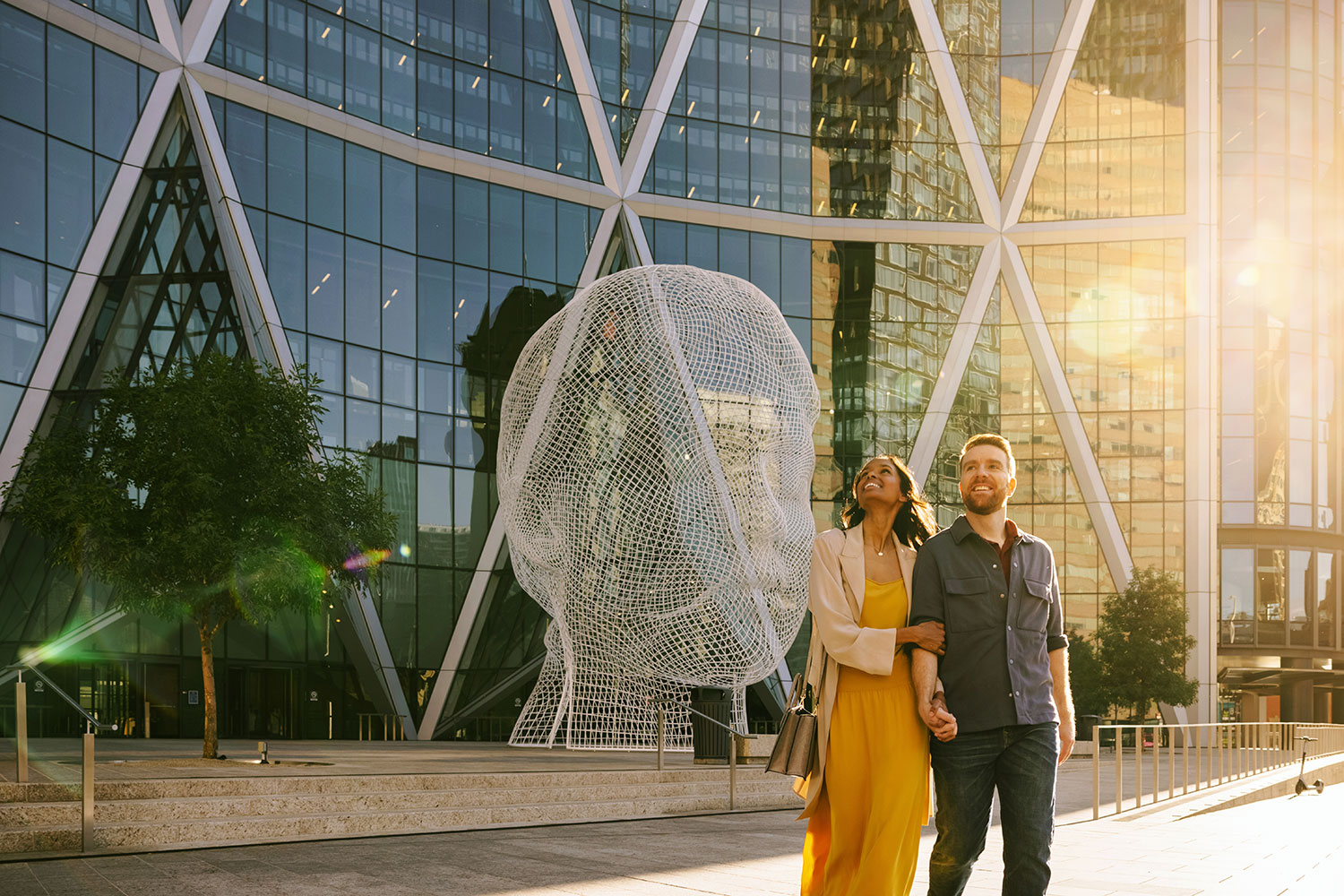 Vibrancy is a key focus of the Greater Downtown Plan released by the City of Calgary last year to create a downtown where more people live, work and play. Calgary was also singled out as a city at the forefront of office-to-residential conversions in North America by the BBC in the recent article The office spaces transforming to luxury apartments.
The article states, "There is, perhaps, no city in the world that has taken on the challenge of converting outdated office stock into residential units as aggressively as Calgary."
The optimism for a more vibrant downtown is being fueled by the economy. With strong energy prices and growth in other sectors, the city's economy has returned to pre-pandemic levels and the province is forecast to lead the country in GDP growth this year.
Record venture capital investment in a new generation of local success stories include billion-dollar unicorn companies — or narwhals (in Canadian dollars) – like Neo, Symend, Attabotics, Eavor and Benevity.
Major headline-making investments across sectors show efforts to diversify, create meaningful jobs and enhance downtown vibrancy are taking hold. Big names like AWS, RBC, EY and multinational tech giants Infosys and Mphasis are now big players in the city's innovation ecosystem. Business accelerators like Plug and Play and CDL-Rockies are supporting startups and scaleups from creative Calgarians with that signature "make it happen" attitude.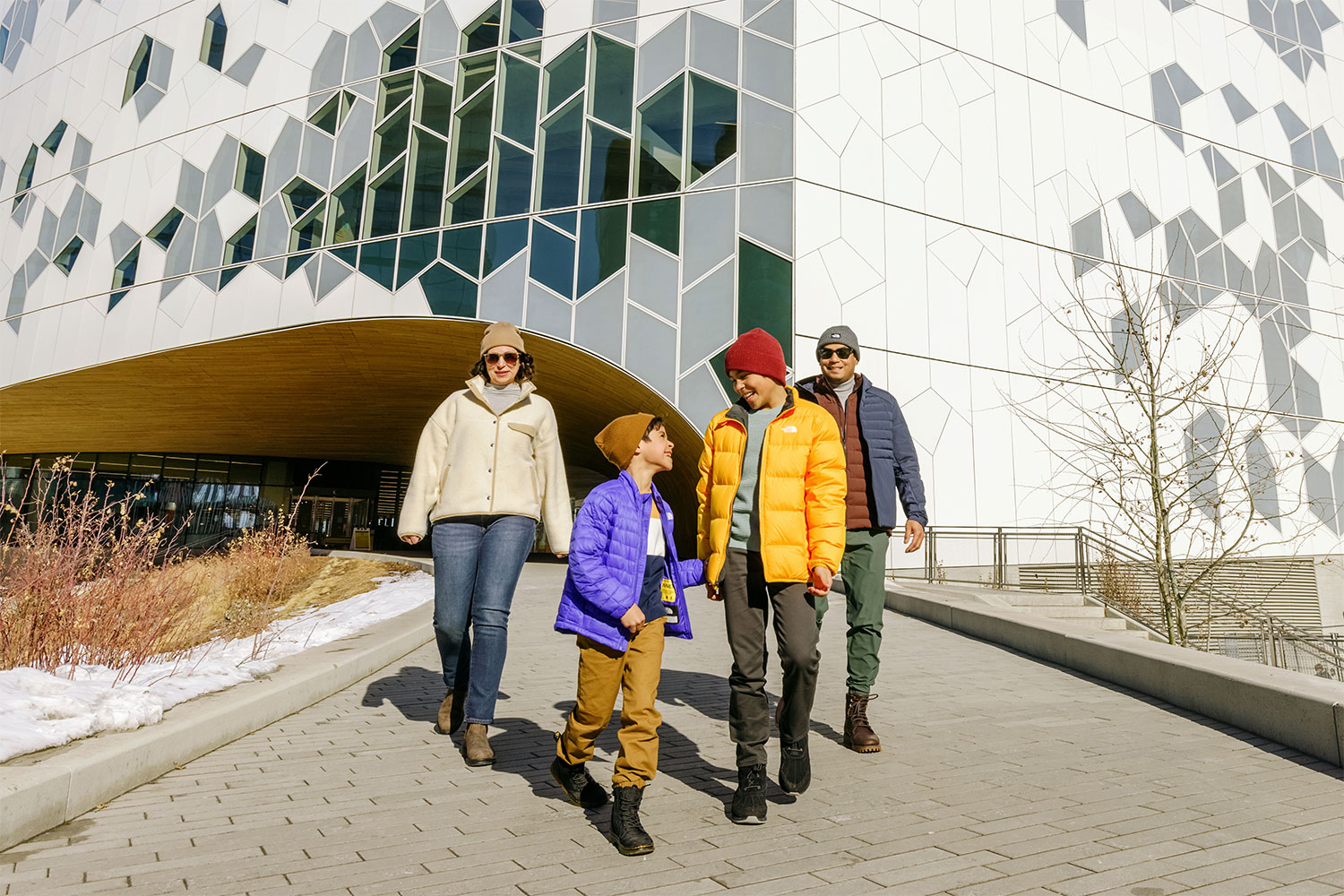 These recent wins have put Calgary on the map as a prosperous tech city to watch. Guiding the city on the path toward long-term prosperity and an accessible economy that creates opportunities for all is the community-focused economic strategy Calgary in the New Economy.
Pressure-tested with hundreds of Calgarians in 2021 to ensure it is the right plan for the times, the economic strategy is the roadmap to make Calgary "the place where bright minds and big ideas come together with an unmatched spirit to help solve global challenges."
It's ambitious, with a call to action for all Calgarians to help transform their city with dynamic pathways to shared prosperity and boundless opportunities. And a lot of that hinges on creating a more vibrant downtown. It's just one of the ways we will make great things happen here — together.
To learn more about the economic strategy and provide your input on the city's path forward, visit CalgaryInTheNewEconomy.com.
This content was supplied by the advertiser for commercial purposes. It is not written by and does not necessarily reflect the views of Avenue staff.