If you're engaged, or maybe you just follow celebrity brides, and wonder what it's like to be a VIP at New York's Bridal Fashion Week, don't miss UNVEILED. Get introduced to Calgary's best wedding experts at a champagne reception hosted by the Fairmont Palliser, followed by a fashion show that transcends the traditional bridal runway with live music and fashion-forward gowns.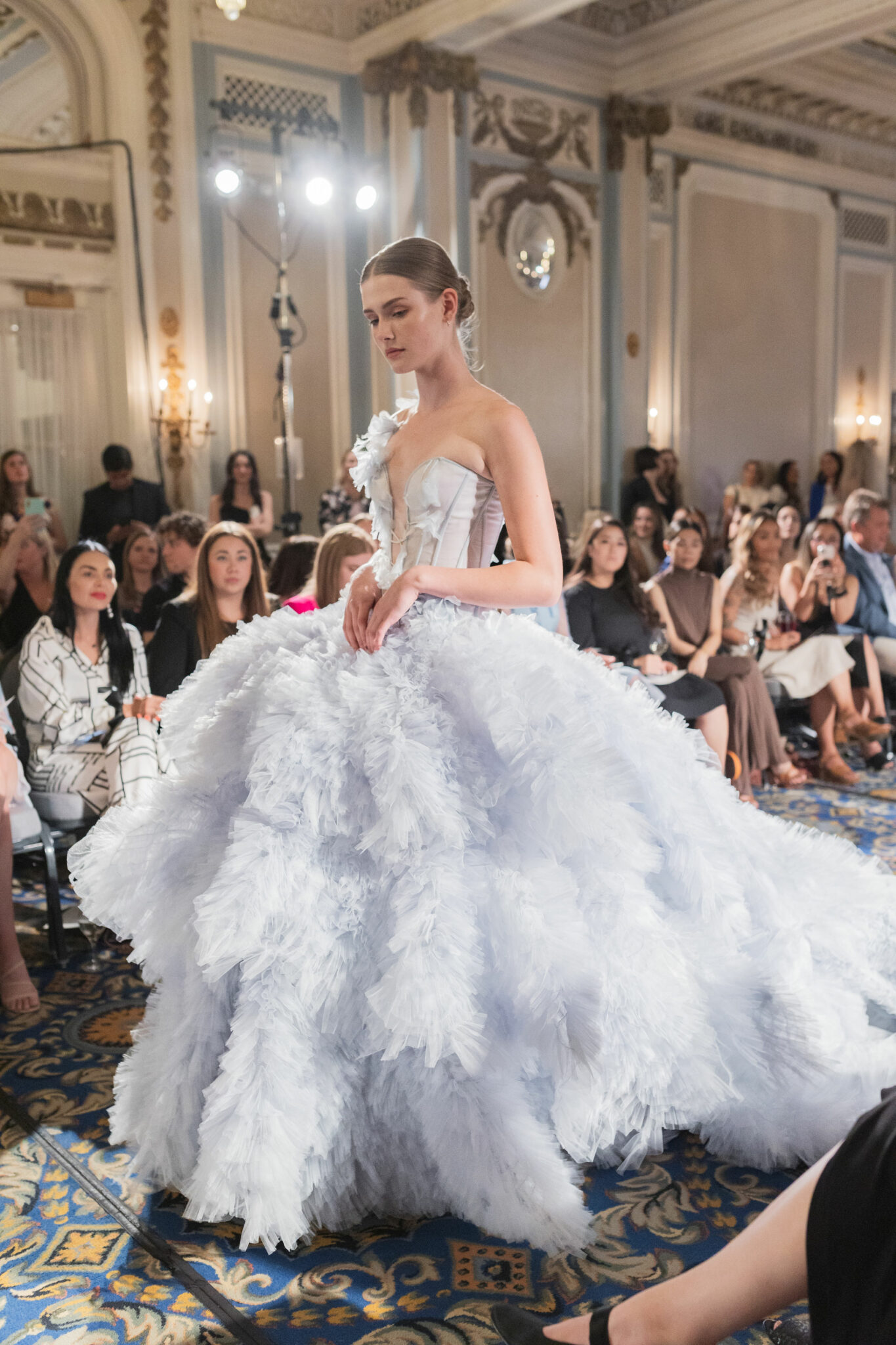 Fashion sponsor, Blush & Raven, will unveil gowns exclusive to them, many of which have never been seen on a Canadian runway. Owner Liane Knox says, "We're thrilled to be back on a New York-style runway where we can bring everyone up close to bridal gowns from our favorite designers, Ines Di Santo and Monique Lhuillier, just to name a few. We'll show every silhouette and exquisite fabrics, but most importantly, we are giving brides an inside look into future trends."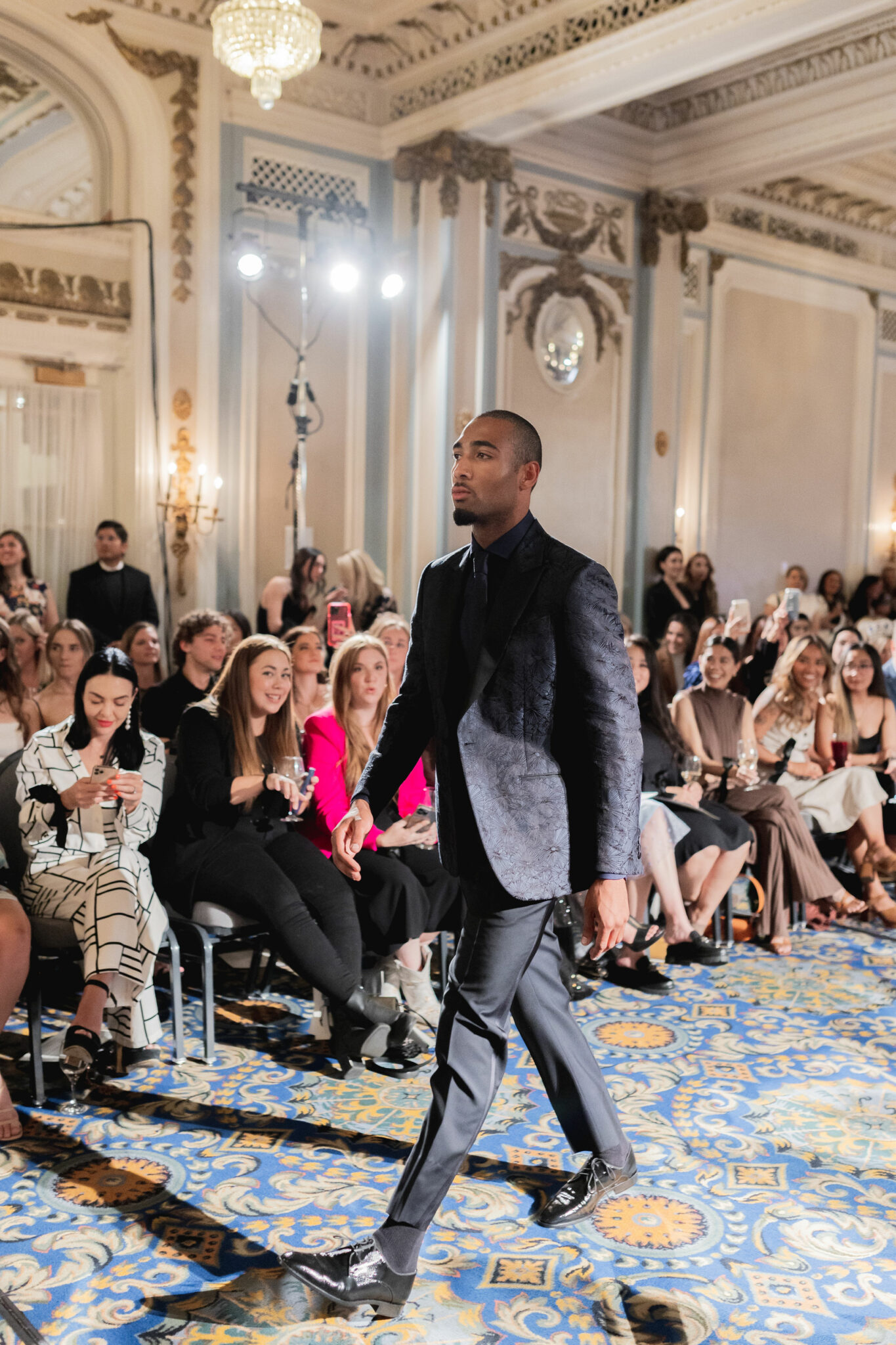 Blush & Raven will be joined by Harry Rosen, showcasing the latest in formalwear for modern grooms and groomsmen. Fashion show director Kim Noseworthy is a big fan. "I love showing menswear on the runway," she says. "Harry Rosen is the best and they know weddings." Noseworthy gives us a teaser with a twinkle in her eye. "We have a surprise in the menswear set but I'm not giving anything away. I'll just say that everyone is going to be wowed." 
Show producer Lenora Kingcott of Bridal Expo fame organizes the luxury event for brides, grooms, partners and guests. "Our first UNVEILED event was a sell-out show with a ballroom filled with excitement. It's hard to imagine topping that evening but we're taking it to the next level this January." Kingcott's passion for the event is inspiring. "This a night to sip champagne and nibble on hors d'oeuvres while mingling with the wedding pros that you've been following on Instagram." She goes on to say, "Avenue's Best Wedding services 2024 edition will be hot off the press and we will have a copy for everyone at check-in. We can't wait to see how many of our wedding experts win in their categories."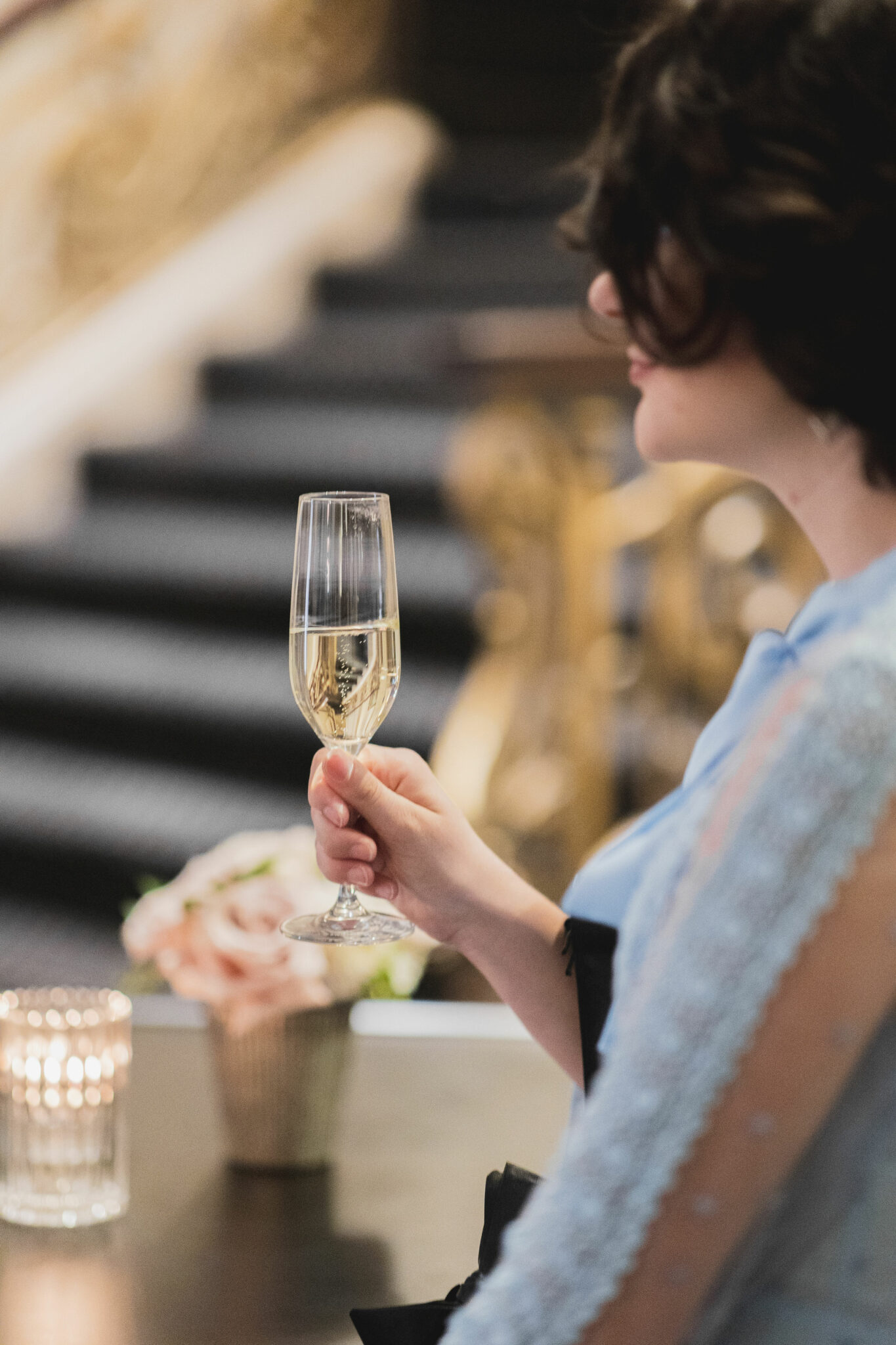 Kingcott emphasizes that UNVEILED is a boutique event so some tickets types are already sold out. "These are hot tickets! So much so that they make great Christmas gifts for anyone that is planning a wedding." Tickets range from $39 to $79.
To learn more or to buy your tickets, visit unveiled.ca.
This content was supplied by the advertiser for commercial purposes. It is not written by and does not necessarily reflect the views of Avenue staff.